04-21-2022, 04:08 PM
Car industry reacts to Russian invasion of Ukraine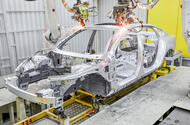 Stellantis stops production in Russia, Porsche cuts production outlook
Many key players across the global automotive industry have taken decisive action or been heavily impacted as a result of Russia's invasion of Ukraine. 
Several global manufacturers have halted deliveries to Russia, while others have been forced to paused production due to a lack of parts from Ukraine-based suppliers. 
Among the manufacturers affected so far are Groupe Renault, BMW, Jaguar Land Rover, Stellantis and the Volkswagen Group.
Many have severed ties with partners in Russia, which is the eighth-largest automotive market in the world. Some 1,666,780 cars were sold in the country last year - more than in Canada, France or the UK. 
Further issues arising from impacted supply chains are expected in the coming weeks. Meanwhile, companies including Ford and Skoda have committed to supporting Ukrainian workers affected by the war.
Here's what we know so far on how the outbreak of war is affecting individual manufacturers.
Aston Martin has paused sales of cars to Russia following its invasion of Ukraine. Both countries are small markets for the British firm, accounting for less than 1% of its overall sales in 2021.
In a statement, Aston Martin said: "As a global brand that exports products to both Ukraine and Russia, Aston Martin is closely monitoring the ongoing situation in Ukraine. Our primary concern is the safety and wellbeing of our partners and customers in Kyiv and their families, and we remain in close contact with our local dealer at this difficult time. 
"Due to the operational impact of recent sanctions, Aston Martin is pausing sales and shipment of vehicles to Russia."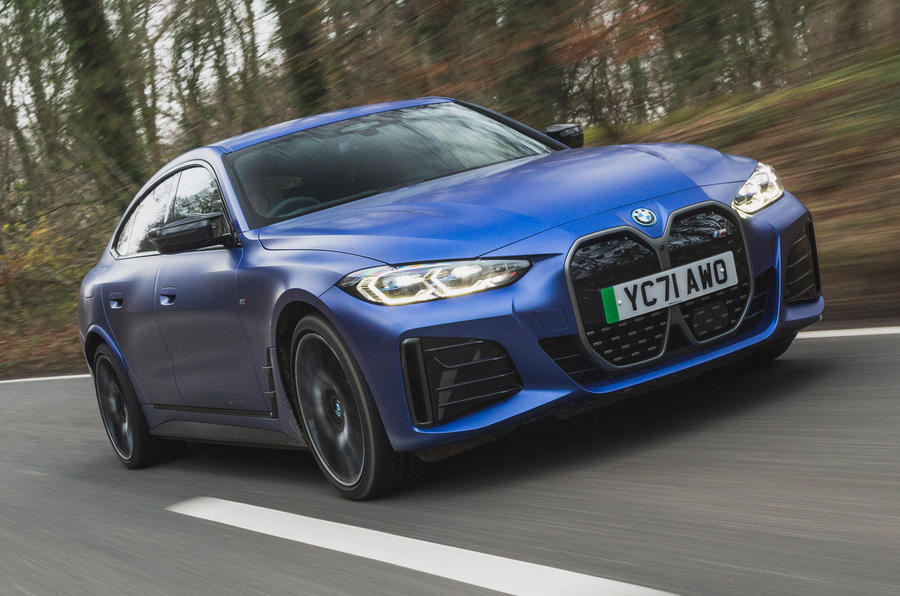 BMW has ramped up production at its Oxford and Swindon facilities next week, the firm said in a statement sent to Autocar.
BMW previously stopped production of BMW and Mini vehicles entirely in several factories around Europe because parts could not be delivered.
"The war in Ukraine has a significant impact on the country's automotive supply industry. Our prime concern remains the safety and welfare of our suppliers," said BMW. 
"We are continuing to engage in intensive discussions with our suppliers. Together we are continually assessing the parts situation and defining measures to secure production in the best possible way to meet the continued high demand for customers."
Production will resume at Oxford and Swindon from Monday 21 March. "There will be a number of teams in production working at both plants again from 21 March," the firm said, also confirming that its plants in Munich and Dingolfing, Germany will also resume production. 
BMW also said it is expecting further disruption and that the situation "remains volatile." 
"We still expect that supply restrictions due to the war in Ukraine, combined with the ongoing semiconductor bottlenecks may lead to further production adjustments," BMW said.
Like Volkswagen, BMW has also been impacted by a shortage of wiring harnesses. Its main supplier, German cable maker Leoni, has two factories in Ukraine and employs around 7000 people. 
BMW has also stopped exporting to Russia and ended production at its Kaliningrad facility, which built 12,000 vehicles in 2021. 
"Due to the current geopolitical situation, we're discontinuing our local production in Russia and export to the Russian market," BMW said in a statement.
Ferrari has suspended exports to Russia due to its invasion of Ukraine. 
"We are playing our small part alongside the institutions that are bringing immediate relief to this situation," said Benedetto Vigna, Ferrari chief executive. 
"Given the ongoing situation Ferrari has taken the decision to suspend the production of vehicles for the Russian market until further notice," Ferrari said. "We continue to monitor the situation closely and will always respect all rules, regulations and sanctions," it said.
Last week, the firm said its supply chains would not be affected because it does not import parts from either country. Ferrari also suggested Russia was a "small market." It has just two dealerships in the country, both situated in Moscow.  
Ferrari will also donate €1 million to support Ukrainians in need.
Ford has suspended its joint-venture (JV) operations in Russia.
"While we don't have significant operations in Ukraine, we do have a strong contingent of Ukrainian nationals working for Ford around the world," the firm said in a statement.
"As part of the global community, Ford is deeply concerned about the invasion of Ukraine and the resultant threats to peace and stability. 
"The situation has compelled us to reassess our operations in Russia. In recent years, Ford has significantly wound down its Russian operations, which now focus exclusively on commercial-van manufacturing and Russian sales through a minority interest in the Sollers Ford joint venture. Given the situation, we have today informed our JV partners that we are suspending our operations in Russia, effective immediately, until further notice." 
The company, which sold 21,000 vehicles in Russia last year, has a minority stake in truck builder Sollers and produced around 20,000 trucks in Russia last year.
General Motors has suspended some business in Russia, Reuters has reported. The American firm will stop all exports to the country, saying: "Our thoughts are with the people of Ukraine at this time. The loss of life is a tragedy, and our overriding concern is for the safety of people in the region." The company sells around 3000 vehicles in Russia each year. 
Honda
Honda halted exports of cars and motorcycles to Russia from Wednesday 2 March. The Japanese firm doesn't have any factories in the country, but a spokesman told Reuters that challenges with shipping vehicles as well as making payments was the cause. 
Back in 2020, Honda announced it would stop selling new cars in Russia by 2022. It sold just 1836 cars there in 2019 and 1406 in 2020.
Jaguar Land Rover (JLR) has halted deliveries of Russia-bound vehicles. 
The British firm has said its priority is "the wellbeing of our entire workforce and their families, as well as those within our extended network".
"The current global context also presents us with trading challenges, so we're pausing the delivery of vehicles into the Russian market and continually monitoring the situation on behalf of our global customer base," it said in a statement. 
The BBC has reported that sanctions imposed by the UK, EU and US are making it more difficult to sell cars in the country. 
Mercedes-Benz has altered its production shifts at its largest plant in Germany, Automotive News Europe has reported.
The firm's Sindelfingen facility has been hit by supply chain disruption directly caused by Russia's invasion of Ukraine. The factory builds the firm's flagship S-Class and EQS, as well as the E-Class. 
Mercedes is working "intensively together" with its supplies to find a solution to secure its supply chains, the company said in a statement sent to Automotive News Europe. Production volumes could be shifted to other locations, and downtime will be avoided as much as possible.
It previously announced that it will donate €1 million (£833,690) to support those affected by the war in Ukraine.
"As an immediate emergency measure, we're donating one million euros to Deutsches Rotes Kreuz eV (Red Cross) for their help for Ukraine," said CEO Ola Källenius.
Daimler Truck, Mercedes's commercial vehicle division, has suspended its operations in Russia, where it holds a 10% stake in domestic HGV manufacturer Kamaz. The German firm said the parts it supplied to Kamaz were used exclusively for commercial vehicles, rather than military trucks.
Mitsubishi has said that it might suspend production and sales of vehicles to Russia, due to potential supply disruptions, according to Reuters. The Japanese company has 141 dealerships in the country.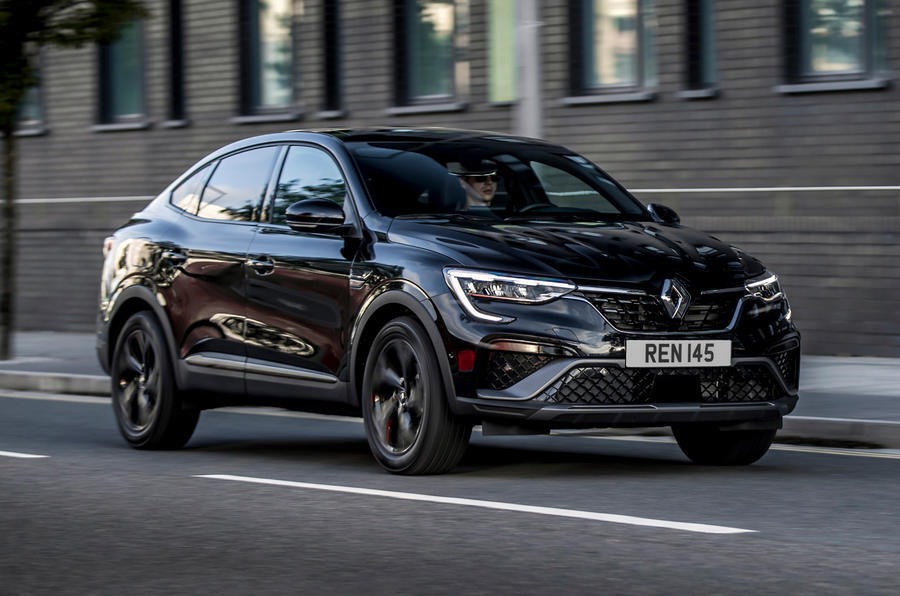 Renault has suspended business operations in Russia almost immediately after restarting production iat its plant in Moscow.
The French car maker suspended production of cars including the Renault Captur and Arkana, as well as several models from the Dacia line-up, including the Duster and Sandero. 
Russia accounted for a fifth of the firm's global production output and 10% of its revenue, so the move will have significant financial ramifications. 
Group boss Luca De Meo has said that moving out of Russia has created a "very complex situation," but that it will prioritise the safety and security of employees. 
The company has also adjusted its 2022 financial outlook to aim for a group operating margin of around 3%, instead of its previous 4% target, and aim for a "positive automotive operating free cash flow". Previously, the company was aiming for a figure in excess of €1 billion (£840 million).
Its 67% stake in Russia car maker Avtovaz, which owns Dacia, is also in question. Renault said it was currently "assessing the available options, taking into account the current environment, while acting responsibly towards its 45,000 employees in Russia".
Torsus
Extreme truck manufacturer Torsus has spoken out against the invasion of Ukraine, where it has facilities and offices. 
"We receive multiple calls and messages from all over the world asking how our Torsus Kyiv team is doing in these horrible days and if any support is needed," it said in a social media post. 
"We're in constant contact with our Kyiv team. Our employees and their families are safe. We strongly recommend them to use all cautions as recommended by the Ukrainian government. Please do not leave bomb shelters until it is safe."
The firm's director of corporate strategy, Yuliya Khomych, has left the country for Prague, where the business is headquartered.
"Torsus stands with Ukraine and Ukrainian people in their fight for their country and for peace in the whole Europe," it said. 
"We call on you to support Ukraine by asking your governments to fully switch off Swift [which facilitates transfers between banks] and take whatever measures available to cut off the Russian economy from access to finance and technologies." 
Stellantis
Stellantis has suspended all manufacturing activities in Russia, just over a month after the country invaded neighbouring Ukraine. 
"Given the rapid daily increase in cross sanctions and logistical difficulties, Stellantis has suspended its manufacturing operations in Kaluga to ensure full compliance with all cross sanctions and to protect its employees," the firm said in a statement. "Stellantis condemns violence and supports all actions capable of restoring peace."
Previously, Stellantis CEO Carlos Tavares said that any decision on how the firm would alter its operations in Russia depended "very much on what the politicians are going to decide".
"We're expected to be a compliant corporation," Tavares said. "We comply with the rules, laws and regulations in peacetime and we comply with sanctions in wartime."
The firm also set up a task force to monitor its 71 Ukrainian employees when war initially broke out.
On the sanctions the West has imposed on Russia, Tavares said; "So far, those sanctions are very targeted, but of course there will be a point in time when the plants are unable to run.
"We have one in partnership with Mitsubishi in Kaluga, and as long as they have parts, they can operate; if there are no parts, they can't operate."
The Russian plant manufactures light commercial vehicles from Citroën, Opel and Peugeot, and Stellantis had been poised to begin exporting these to Western Europe.
Suzuki's Hungarian factory has suspended car exports to both Ukraine and Russia following the war unfolding in eastern Europe. 
The Japanese company exports around 10,000 cars to the two countries every year, representing a tenth of its annual exports. It is now planning to move orders to other markets so it can still hit its production targets. 
However, the company insisted it was not affected by any supply issues.
"Our company has no direct Tier 1 suppliers in the areas affected [Russia and Ukraine]," said Suzuki spokeswoman Zsuzsanna Bonnar-Csonka. "However, we are continuously monitoring the entire supply chain," she added.
"We are doing our utmost to optimise our manufacturing costs. However, after a certain point, we need to reflect part of these additional costs in new car prices."
Tesla will support employees who are conscripted into the Ukrainian military forces with at least three months of pay. The US EV manufacturer will assess the impact of Russia's invasion of its neighbouring country in three months.
The firm has also shipped a second batch of Starlink satellite equipment, which will provide a stable internet connection for the region. Tesla has also said drivers of other EVs can charge for free at some of their superchargers in Hungary, Poland and Slovakia.   
Tesla does not technically operate in Ukraine, but the firm claims there are around 5000 Tesla owners in the country. 
Volkswagen Group
Porsche has been forced to cut output again because of parts shortages at its Zuffenhausen and Leipzig factories. Both factories are working at a reduced level, Porsche told Automotive News Europe. 
Like much of the Volkswagen Group, Porsche has been heavily impacted by a shortage of wiring harnesses, which are produced in Ukraine. 
Models affected include the Porsche Taycan at Zuffenhausen, and the Panamera and Macan in Leipzig.
Volkswagen boss Ralf Brandstatter suggested there would be "significant consequences" for the brand because of the war, but also said it "doesn't matter if you bear in mind how people are suffering." 
Brandstatter said the biggest issues faced were supply-related, with Ukraine-built wiring harnesses the part most in-demand. The firm is considering shifting production elsewhere to locations in South America, to "stabilise the business quickly." 
Volkswagen Group ended all production and sales in Russia last month, revealing the decision on social media. It said it would stop production at Kaluga and Nizhny Novgorod factories, which are both based in Russia.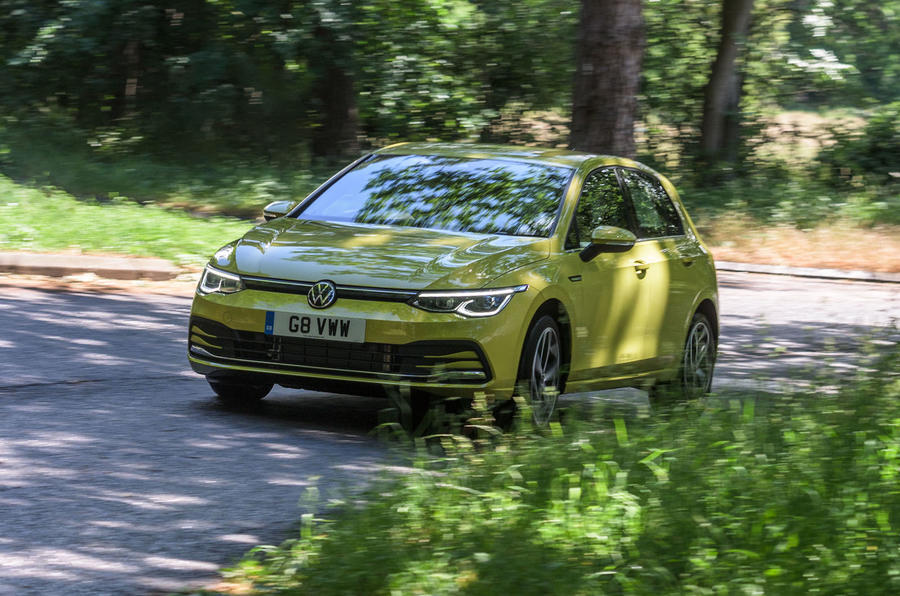 The Kaluga plant employs around 4000 people and builds the Volkswagen Polo and Tiguan as well as the Skoda Rapid, under licence. It also builds the Audi Q7 and Q8 from knockdown kits for the Russian market. It also builds petrol engines for several cars. The Nizhny Novgorod facility builds the VW Taos and the Skoda Kodiaq, Karoq and Octavia. 
"Against the background of the Russian attack on Ukraine and the resulting consequences, the Group Board of Management has decided to discontinue the production of vehicles in Russia until further notice," said Ralf Brandstätter in an online statement. 
"This decision applies to the Russian production sites in Kaluga and Nizhny Novgorod. The export of vehicles to Russia will also be stopped with immediate effect," he added.
"At Volkswagen, we are convinced that a sustainable solution to the conflict can only be achieved on the basis of international law. We therefore appeal to the political actors to end the fighting and return to diplomacy." 
Volkswagen also halted production at two of its EV factories this week, with VW, Audi and Cupra all affected by the stoppage. Production at the firm's Zwickau and Dresden factories will be on hold until Friday. Affected models include models built on the firm's MEB platform, such as the ID model range and the Cupra Born.
The Volkswagen Group will donate €1m (£833,690) to refugee charity UNO-Flüchtlingshilfe as a result of the Russian invasion of Ukraine. 
"We at VW Group are very concerned about the current situation in Ukraine," it posted on social media. "The Group board of management decided that the Group and its brands will donate one million euros to its long-standing partner Unoflucht."
It also said: "The Volkswagen Group views the Russian attack on Ukraine with great concern and dismay," adding that it hopes for a "quick cessation" of hostilities. 
"We're convinced that a sustainable solution to the conflict can only take place on the basis of international law. Our thoughts are with all people on site. The safety and integrity of everybody, including our employees, is top priority." 
Skoda has issued a statement regarding Russia's invasion of Ukraine. The Czech firm, which has around 600 employees in the country and produces vehicles there in Solomonovo, will donate around €400,000 (£333,390) to the charity People in Need. 
It has also stated it will support any Ukrainian workers to "build a safe life in the Czech Republic", assisting with visa applications, accommodation, language courses, employment and education. 
"'Human' is one of our company's brand values," Skoda said. "Now it's more important than ever to put this value into action. Join us in making a contribution and supporting those who need our help."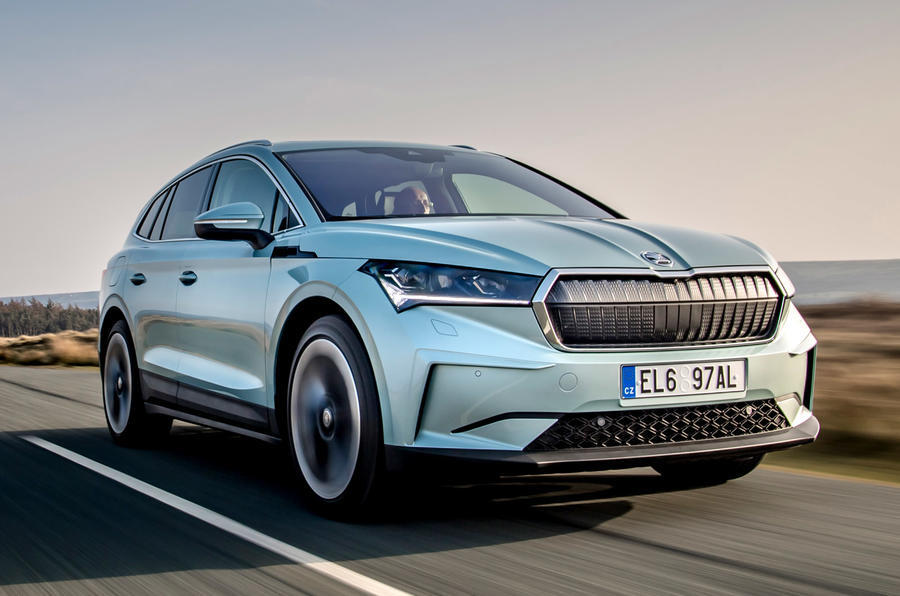 Skoda is also having to reduce production due to supply shortages caused by the invasion, which has prompted it to limit output of the Enyaq electric SUV.
"Due to the current situation in Ukraine, Skoda Auto is facing critical supply shortages of parts from several local suppliers that have an effect on some of our models," the company said. "This is the reason why we will limit production of the Enyaq iV from this week on."
Skoda's supply chain consists of several suppliers based in western Ukraine. It also has two factories in Russia which are still running. Further disruption is expected.
"The sales strategy in Russia and Ukraine is currently the subject of intensive discussions. Sales in both Ukraine and Russia can be expected to fall in view of recent developments," the firm said. 
Russia was Skoda's second-biggest market in 2021, taking delivery of around 90,000 vehicles. 
Volvo became the first automotive brand to take action in the midst of Russia's invasion of Ukraine, suspending car shipments to the country until further notice.
Volvo said it made the decision because of "potential risks associated with trading material with Russia, including the sanctions imposed by the EU and US,".
The Swedish firm sold around 9000 cars in Russia in 2021, these coming to the country from factories in Sweden, China and the US.
https://www.autocar.co.uk/car-news/busin...on-ukraine