07-26-2023, 04:09 AM
Chrome plating set to be banned over cancer concern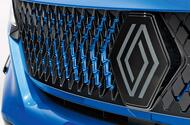 Renault's chief designer said that even if alternatives are found, new materials should be explored
Production emissions said to be 500 times more toxic than diesel as ban proposed for 2024
Chrome plating is set to be banned, potentially forcing car makers to rethink one of the most exploited materials for giving cars a premium look.
The ban has been proposed as a result of health issues associated with the creation of hexavalent chromium, which is a known carcinogen. In particular, it is a source of chronic lung cancer, with the airborne emissions given off during the plating process said to be 500 times more toxic than diesel.
Chemical fume depressants can reduce these emissions, but contain Perfluoroalkyl and Polyfluoroalkyl Substances (PFAS), another highly toxic substance.
The EU has proposed a ban from 2024, with other parts of the world - most notably California - following suit. As both are high volume car markets, it is expected to impact substantially on car design unless an alternative material with the same qualities is identified.
As well as giving a silvery finish to car parts, chrome has been widely used in everyday homelife including kitchen sinks, light fittings and on components that are required to be rust resistant, such as landing gear on aeroplanes and fishing tackle.
However, Gilles Vidal, chief designer at Renault, said that even if alternatives are found, he hopes that new materials will be explored.
"There are non-polluting solutions being investigated, but I hope there are reasons we can intuitively get away from it," he said. "It's time we changed the game a little bit and opened our minds beyond chrome, there are more sustainable alternatives." He highlighted Renault's use of slate and cork finishes as examples, as well as 60% recycled Alcantara.
John Neville
https://www.autocar.co.uk/car-news/new-c...er-concern