03-06-2023, 05:39 PM
Citroen C3 You 2023 first drive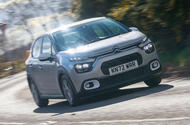 New entry-level C3 supermini gets eye-catching looks to match its fantastically low price
When Citroën took the diminutive C1 city car off sale in 2022, it had become a £14,000 buy. Many of us mourned its departure, because it was a signal of the increasing difficulty for the European car industry of making genuinely cheap new cars. But with prices having started at less than £8000 in 2014, it seems reasonable enough to wonder if Citroën had forgotten about the cheap part of the C1's market positioning as the car got older.
The French company's solution to replacing the C1 - to providing the best value for money that it can in the modern compact hatchback class - is the Citroën C3 You. This is in essence a five-door C3 for less than C1 money. I'm not sure it's right to describe any supermini as 'full size', but this one does indeed have five doors and offers five-seat passenger accommodation closer on outright space to what the Dacia Sandero, MG 3 or Kia Rio might ply than what the C1 (or indeed any city car) offers. Unlike in a city car, boot space is a fairly useful 300 litres.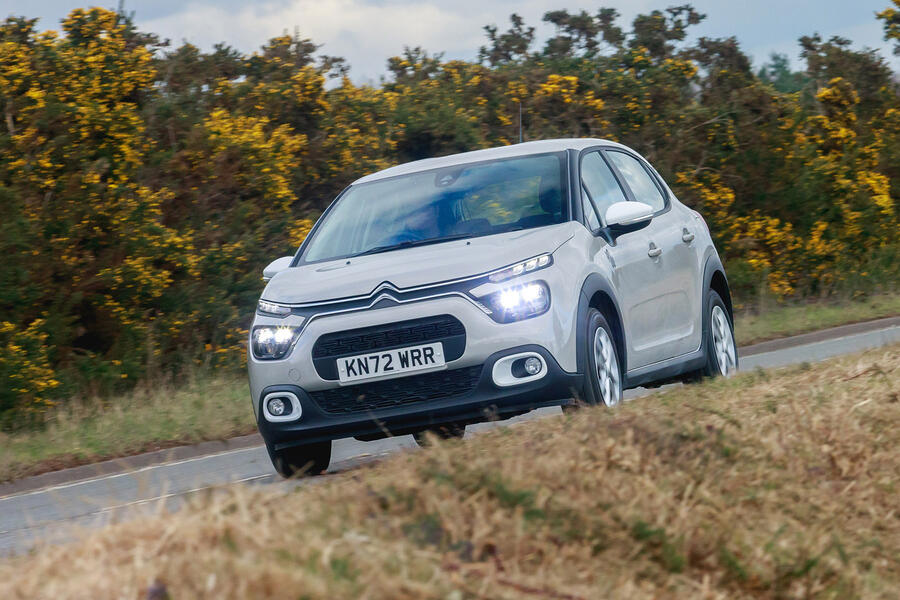 The C3 You retains a respectable standard equipment specification - although not one as generous as some at the price. Yet when it was launched in April 2022 (at an eye-catching £12,995 entry price), it represented an effective 20% price slash for the entry-level C3. Some of that 'price realignment' was the upshot of a fair pricing policy through which, not unlike rival budget brands, Citroën has lately sought to cut discounting and advertise its cars at a lower list price much closer to the one that the customer actually pays. But much of it was simply about focussing the C3's spec down on the essentials.
By the essentials, however, Citroën clearly means something a little different than the bare bones. Against the backdrop of its bold styling, the C3 You gets body-coloured bumpers and door handles, bright white door-mirror caps and contrasting C-pillar styling, and it can even be had with a white roof. It certainly doesn't look like an austerity buy.
The interior feels a bit cheaper and plainer than that exterior might lead you to expect. Citroën's usual flair with colour and trim would evidently have been too pricey for the C3 You, so it gets dark mouldings only, as well as a cheap-feeling plastic steering wheel and a small, antiquated-looking monochrome infotainment system without any sat-nav or smartphone connectivity beyond Bluetooth media streaming.
There are brighter touches about the seat upholstery, but the seats themselves offer only average passenger space for a small car (especially in row two); and while the front ones are soft and quite large, they lack the shape and back support for comfortable long-distance running.
The car is offered with Citroën's naturally aspirated 82bhp 1.2-litre three-cylinder petrol engine only, and only with a five-speed manual gearbox.
On the road, it has Citroën-typical light steering, permissive body control and that longish-travel lope about its primary ride.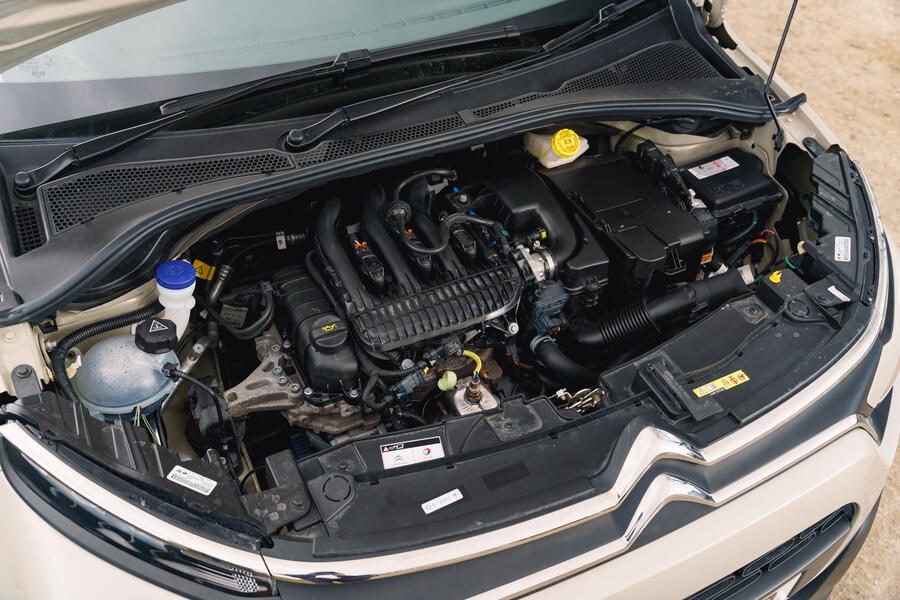 While neither the clutch action nor the gearshift feel particularly well defined, the engine is a willing revver and can put on speed keenly enough when you need it to; but it can also be fairly refined and economical.
There isn't the lower-range drivability nor the longer-legged cruising efficiency here that a turbocharged supermini like the Dacia Sandero might offer, but overall performance is decent provided you're prepared to work that engine and gearbox a bit; and when that engine's spinning, it remains fairly smooth.
This car is a bit of a charmer to drive, then, and - except perhaps for its steel wheels - certainly looks appealing enough for the money. It isn't the most sensible budget buy on the market, even accounting for its practicality, because the likes of the Dacia and MG both offer more outright space and better equipment for money. Even so, its less tangible qualities will no doubt give it plenty of power to stand out.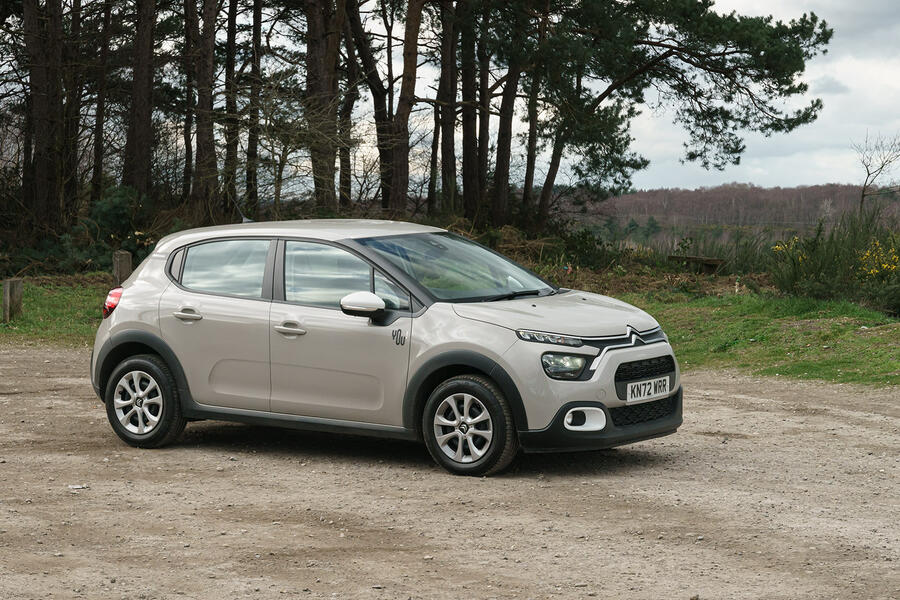 https://www.autocar.co.uk/car-review/cit...irst-drive