08-21-2022, 05:08 PM
Czinger 21C V Max: super-fast hypercar gets long-tailed variant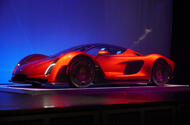 The Czinger 21C V Max has been designed for "ultimate speed"
American start-up gunning for speed records with latest variant of ultra-fast V8 hypercar
American hypercar start-up Czinger has launched a sleeker, low-drag version of its already uber-fast 1233bhp Czinger 21C.
Designed with a slippery body and "sculpted to produce the lowest coefficient of drag possible", the 21C V Max is an "8.0sec quarter mile" car, said company owner Kevin Czinger, with stylings based on the iconic Lockheed SR-71 Blackbird aircraft.
Revealed at Monterey Car Week, it has been created for "ultimate speed", he said, adding that the design "is form-follows-function" with the car looking like it does based on track data and a push for stability at high speed.
The V Max differs from the standard 21C with an array of aerodynamic parts removed, such as a huge rear wing and large front splitter, in favour of an extended and aerodynamic-driven tail.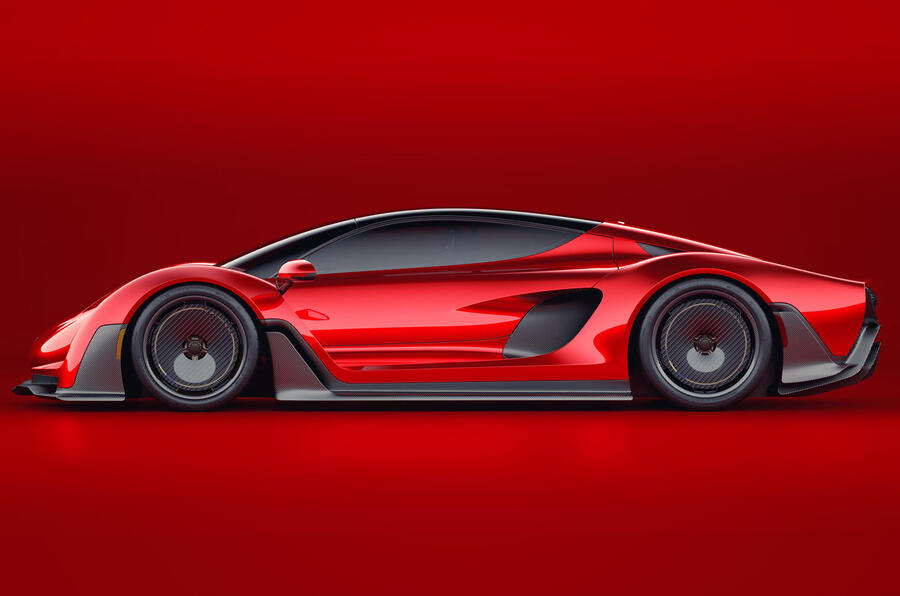 However, the new car houses the same engine as the standard 21C: an in-house-built twin-turbocharged 2.88-litre flat-crank V8 that revs to 11,000rpm, sending power to the rear wheels. It's supplemented by two electric motors for the front wheels, resulting in a total output of 1233bhp.
A top speed of 253mph has been quoted – the same as the standard 21C.
Also like its sibling, the V Max may be driven on the road and has an unusual 1+1 inline seating layout.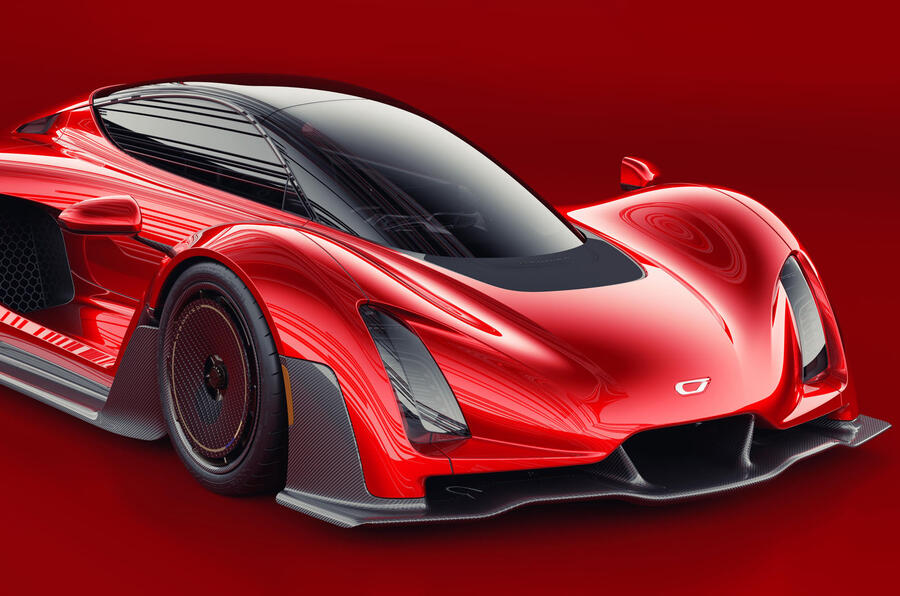 "We wanted one high-downforce and one low-drag body so we could go out and try and beat every one of these records across the full spectrum," Czinger told Autocar, who also hinted at other 21C variants in the future.
The V Max will cost $2 million (£1.5m), the same as the regular 21C, and sit within the same 80-car production run.
Czinger added that most cars sold are totalling $5m, due to the number of options being added.
Also revealed at Monterey was the Czinger Hyper GT, which the firm claims is "the most powerful grand tourer ever produced".
https://www.autocar.co.uk/car-news/new-c...ed-variant