03-31-2021, 02:43 PM
DS 3 Crossback E-Tense 2021 long-term review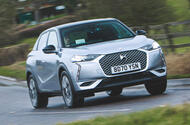 For our first taste of Onto's pay-as-you-go electric motoring, we sample a swish compact crossover
Why we're running it: To see if app-based subscription services can replace ownership as the future of motoring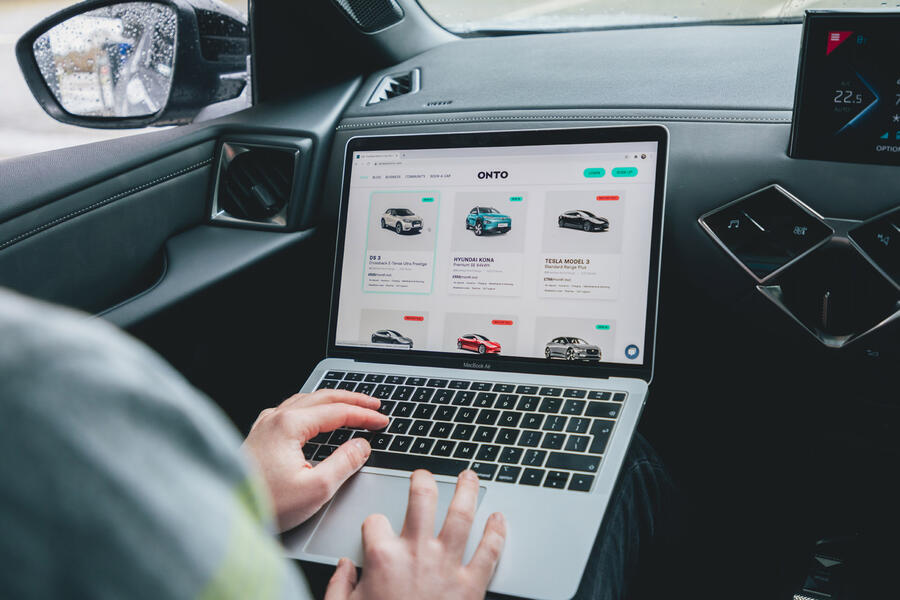 Life with a monthly car subscription: Month 1
Signing up to On.To and welcoming the DS 3 to the fleet - 24 March 2021
It's not just Netflix, Spotify and Amazon Prime any more. You can get a subscription service for just about anything, from flowers and coffee pods to bacon and crates of beer.
Can we now add cars to that growing list? I'm hoping to find out over the next few months with Onto, the UK's first subscription car service to offer an entirely electric line-up.
Onto is an all-in-one offering, with a single monthly payment covering the hire cost of the car, along with fully comprehensive insurance, 24/7 roadside assistance, servicing, Polar Plus and Shell Recharge charging memberships, plus tyre wear and tear (although not punctures). All cars have a forward-facing dashcam, too.
Unlike with a traditional contract hire agreement, there's no need to pay a deposit and the minimum contract length is just one month. There's also no registration paperwork to worry about, and while mileage is limited to 1000 miles per month, you can pay more if you want to drive farther.
The sign-up process, which asks for your driving licence and credit card details, as well as a picture of you holding your licence, is done through your web browser and takes less than 10 minutes. It can then take up to two days for a human to authenticate your account, but after that, you're good to go: pick a car, say when you want it and sign your contract. You're kept informed via email at every step up to delivery day. Pre-pandemic, there was a collection service, but paying £50 for home delivery is now the way to go.
When the car arrives, you check it over for any damage and accept delivery digitally, much like you would do with any lease car. From then on, everything is done through Onto's smartphone app. You don't even get a car key; the app unlocks the doors. It also records where you're parked, how much charge is remaining and how many miles you have left until the end of the month.
The fleet includes superminis like the Renault Zoe, which can be had from £339 per month, family cars such as the Hyundai Kona Electric and even premium models like the Tesla Model S, Jaguar I-Pace and Audi E-tron, the latter setting you back a significant £1299 per month.
We opted to start the test with a DS 3 Crossback E-Tense, for which Onto charges £529 per month. Leasing one would have cost us around £4000 upfront, then £375 a month for three years directly from the manufacturer. Does that represent good value for those who don't want to be tied into a multi-year agreement? We have two months to find out before we swap it for a different model to try out the handover process.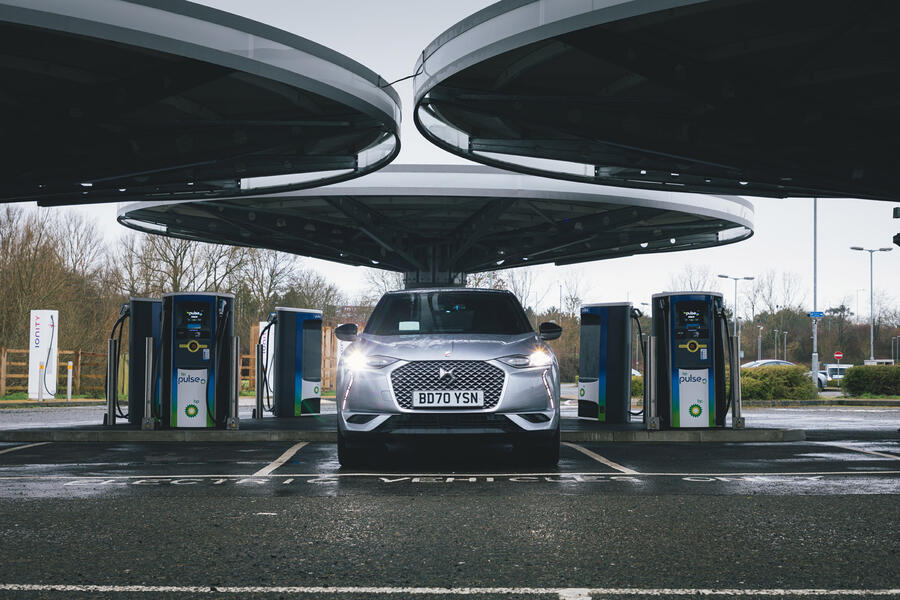 On delivery day, the driver's Covid discipline was spot on. The app's functions were explained from two metres away, as was the fact that all doors need to be shut before the car's start button will work. Will whipping out my phone and opening an app to lock the doors become an annoyance? I'm not sure, but I already appreciate not having to remember to pocket a key every time I leave the house.
This is our first opportunity to spend some extended time with Stellantis's premium compact crossover, which shares a platform and electric powertrain with the Peugeot e-2008 and Vauxhall Mokka-e. The 3 Crossback E-Tense has the same 50kWh battery and 136bhp motor powering the front axle, which should be good for up to 198 miles of range or 0-62mph in 8.7sec – although seeing both in the span of a single charge is unlikely.
Ours is the top-end Ultra Prestige version, which includes uprated 18in alloy wheels, matrix LED headlights, a reversing camera and an advanced safety pack as standard, plus some optional extras, but we weren't given any choice in the matter: customers get what the company has in stock.
First impressions of the car? The seating position is a big improvement on that of the Zoe I ran recently, being much more low-slung and reclined, but the undeniably French interior will take some getting used to. Why the window switches are found in the centre console and the wing-mirror adjustment set into the dashboard is something of a mystery.
The powertrain also feels punchier than the Zoe's, despite the similar output. I see most of my time being spent in Sport mode, where throttle response is that bit more immediate.
Happily, there's a Chargemaster rapid charger 10 minutes from home: with the £7.85-a-month subscription and cost of electricity used included in Onto's subscription, some maths will be needed to work out savings over the course of my stewardship.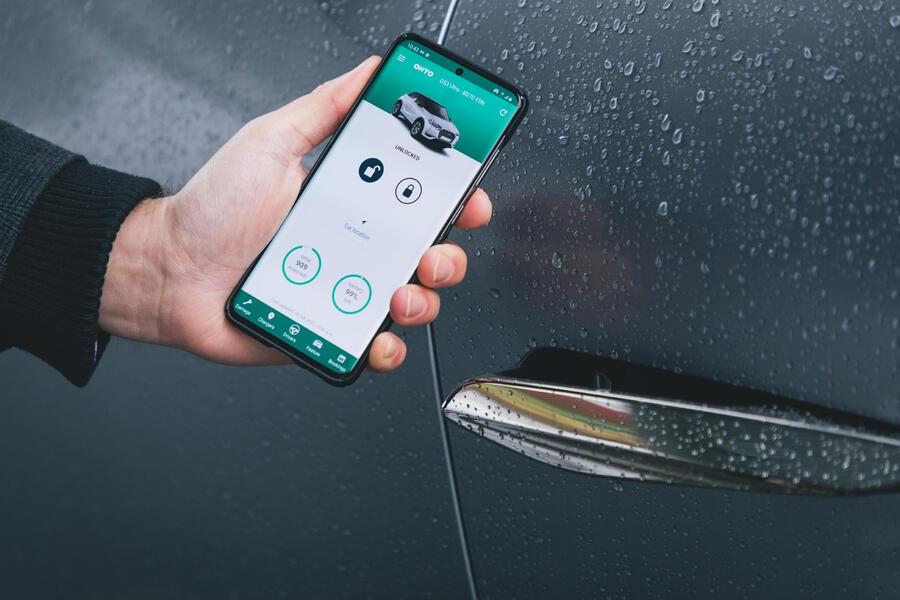 Second Opinion
The DS3 has so many little quirks, contrivances and curiosities, from the switchgear design and layout, to the look of the instruments. It will be fascinating to watch whether Tom ends up liking the car for its various points of difference, gets so used to them that they become invisible or is simply driven to distraction by them. After a few days with one last year, I ended up in camp number three, I must say, but greater familiarity might be all it takes.
Matt Saunders
#Back">Back to the top
DS 3 Crossback E-Tense specification
Specs: Price New £36,800 Price as tested £529 per month Options Artense Grey metallic paint £550, Perla Nera Black roof £200, Art Black Basalt nappa leather seats £950, Premium safety pack £550, head-up display £300
Test Data: Engine Permanent magnet synchronous electric motor Power 134bhp Torque 192lb ft Kerb weight 1523kg Top speed 93mph 0-62mph 8.7sec Range 199 miles CO2 0g/km Faults None Expenses None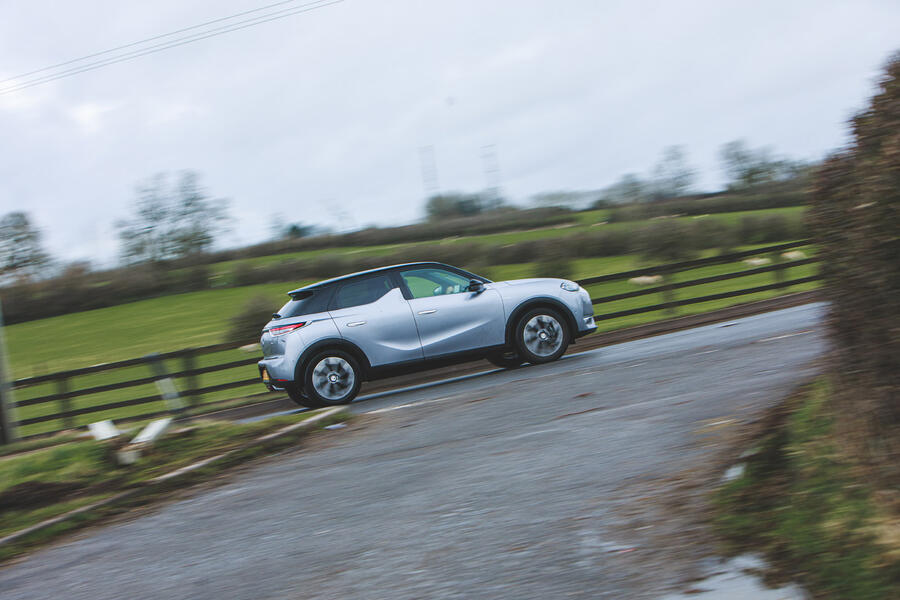 #Back">Back to the top
https://www.autocar.co.uk/car-review/ds/...erm-review