06-19-2023, 02:48 AM
DS 7 BlueHDi 130 2023 UK first drive
The 1.5 diesel has survived the ICE purge in the DS 7 range. Does it still earn its place?
Fetch the torches and pitchforks: it's a new diesel crossover. Actually, don't, because a frugal diesel engine really suits a car like this, even if it no longer gets the tax breaks it used to.
When the DS 7 Crossback was facelifted earlier this year to become simply the DS 7, most of the pure-combustion range was killed off, leaving a trio of plug-in hybrids. The lone survivor of the ICE age is the 1.5-litre diesel with 129bhp.
We've previously driven the updated DS 7 in 225 Hybrid form and done a full road test on the 360 Hybrid, so the focus here will be on the diesel.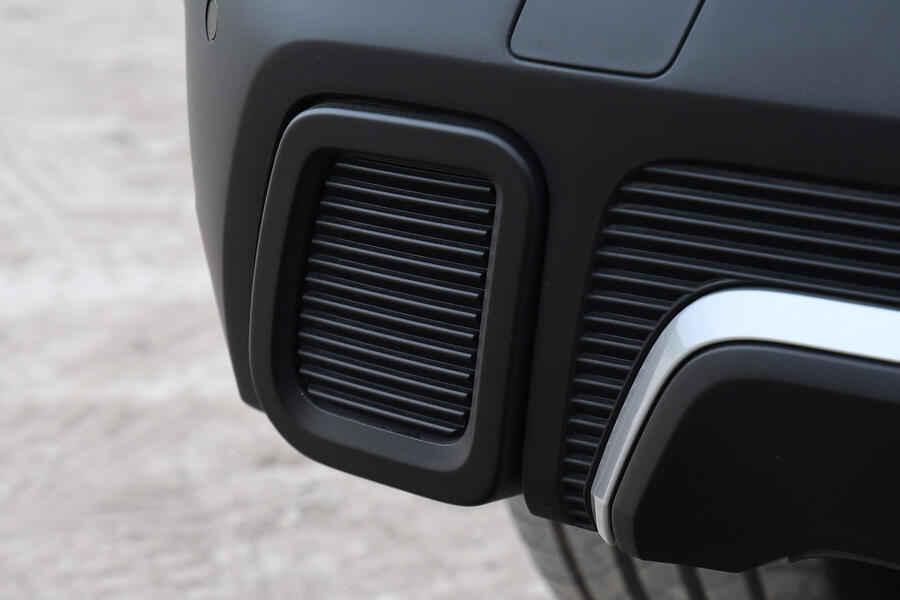 On paper, it might seem like you'll have to suffer for your fuel economy. A power output of 129bhp and a 0-62mph time of 10.7sec hardly sound appealing, and when you merge on to a motorway, it's clear that it isn't especially quick. However, in a world of hard-working turbo petrol engines and hybrids, it's nice to be back in the torquey embrace of a diesel. At everyday speeds, it just gathers pace quietly and adequately. Even when you put your foot down, it never gets raucous. Although you can tell it's a diesel, it's a refined unit at town speeds too.
The gearbox, which is the familiar eight-speed auto that can be quite clunky in combination with the petrol engines, does everything you expect from a good torque-converter auto. It smoothly shuffles the ratios without you noticing and tends to be in the right gear at the right time. And unlike in the hybrids, there's even a manual mode in case the mood takes you.
We got economy in the high 50s out of it. Not revolutionary, but pretty good nonetheless, and with no need to plug it in. However, it's slightly disappointing that it can only tow 1430kg, whereas the BMW X1 sDrive 18d can handle 1800kg.
Elsewhere, this version has much the same strengths and weaknesses as other DS 7s. It handles well enough, with steering that's slow and fairly light, but weights up progressively in Sport mode. You still wouldn't call this a sports SUV, though, and the moderately keen handling doesn't excuse the choppy ride – and that's on relatively modest 19in wheels.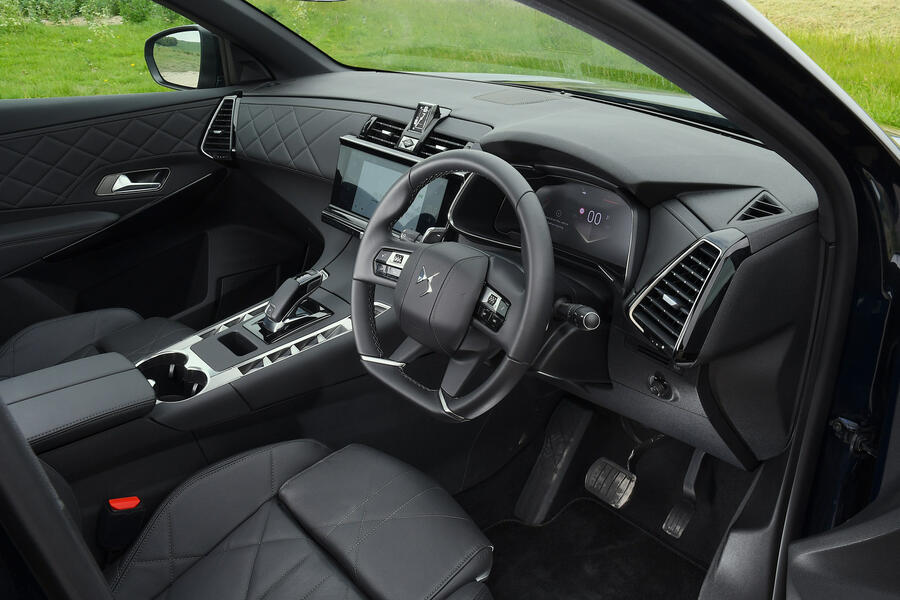 Inside, the climate controls are less than intuitive and there are some suspect materials here and there, but our test car was in mid-range Rivoli trim, which meant it got the soft leather and widely adjustable electric seats. If you're considering a diesel in 2023 because you do lots of motorway miles, you should be quite happy in the front of the DS 7 in this spec. Somewhat surprisingly, the diesel doesn't have a bigger boot than the hybrids, because the hybrids carry their battery under the cabin floor.
DS does play the classic premium manufacturer game by making you pay extra for such things as adaptive cruise, an electric tailgate and a heated steering wheel. Rivals do much the same and a similarly equipped BMW X1 18d or Audi Q3 35 TDI would be a hair more expensive than our £38,185 test car.
If you're running a company car, it would be very hard to overlook a plug-in hybrid, so DS 7 diesel sales aren't going to set the world on fire, but it's nice to still have the option, and in more ways than one, it's the more pleasant, relaxing powertrain compared with the faster hybrids.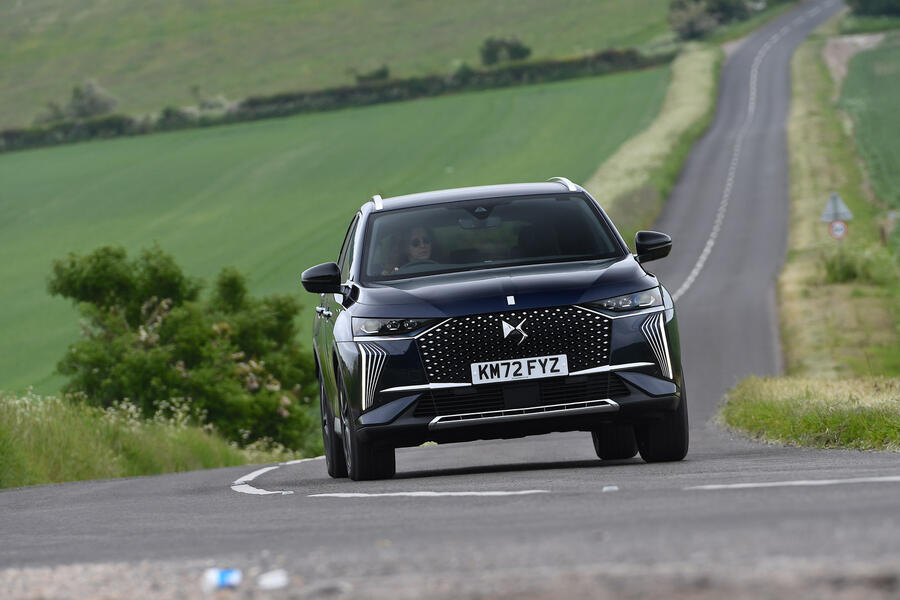 https://www.autocar.co.uk/car-review/ds/...irst-drive