04-10-2023, 06:39 PM
Did the Porsche 911 help give e-fuels a future in Europe?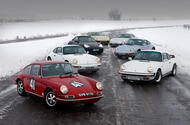 Germany's push for e-fuels was driven by the owner of a classic Porsche 911 SC
Germany's successful bid to exempt e-fuels from the EU's ICE ban can be linked back to the sports car
Germany's successful bid to redraft the European Union's 2035 ICE ban exempt cars running on synthetic e-fuels can be linked back to Porsche's iconic sports car. How strong is that link? 
Let's examine the evidence. Germany's push to reopen what was considered an airtight agreement to ban the sale of all new ICE cars by 2035 was driven by the head of the FDP ruling coalition party, Christian Lindner, who is also Germany's finance minister.
Lindner, the owner of a classic Porsche 911 SC, was reportedly in contact with Porsche CEO (and now also Volkswagen Group CEO) Oliver Blume last year via texts and phone calls in a bid to put e-fuels at the heart of government agenda, according to the German media.
The Die Anstall satirical TV show last July reported Blume as telling an internal company meeting that: "We have played a large role in having e-fuels included in the coalition agreement". Blume subsequently told the Bild am Sonntag newspaper that he "chose the wrong words".
Whatever the nature of the contact, Porsche has been the most enthusiastic supporter of e-fuels among all car makers. The Volkswagen Group company has invested $75 million (£61.2m) in Chilean firm Highly Innovative Fuels (HIF), which started e-fuel production last year.
The fuel is a direct drop-in for petrol but is made using captured CO2, and it can be regarded as CO2-neutral if made using electricity from renewable sources.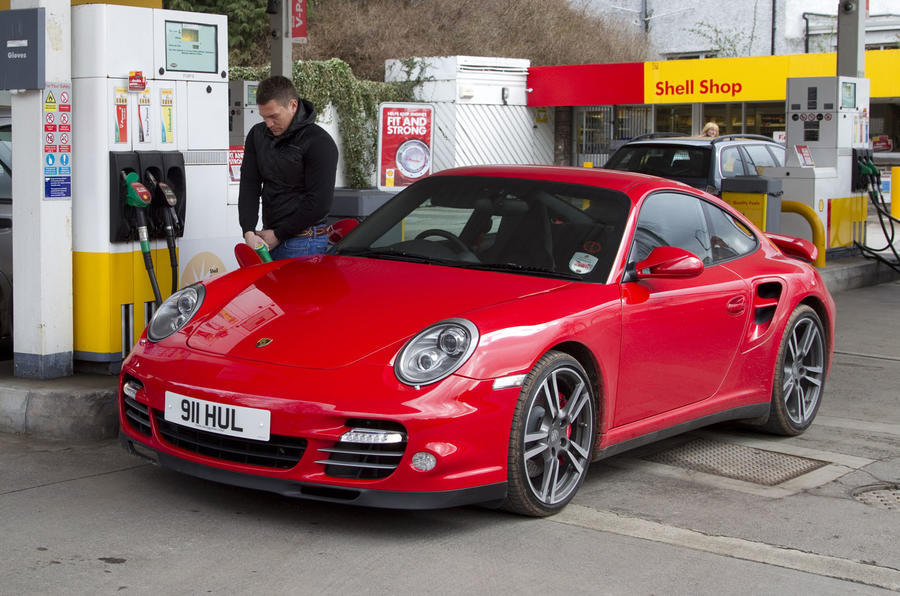 Porsche has been careful in public statements to emphasise that the fuel will help decarbonise the existing ICE car parc, rather than extend production of ICE models. 
However, being allowed to use e-fuels would create the opportunity to extend the life of the ICE Porsche 911. And that would be very welcome indeed to Porsche.
Porsche has a target to convert 80% of its cars to electric power by 2030, but it also has previously said that an electric 911 would be very difficult to make.
"The concept of the 911 doesn't allow a fully electric car, because we have the engine in the rear," Blume told reporters back in 2021. "To put the weight of the battery in the rear, you wouldn't be able to drive the car."
But why expend all that political capital to protect the 911? After all, the sports car last year accounted for just 40,410 of Porsche's 309,884 sales last year. Because the 911 isn't just highly profitable in its own right; it's the "backbone" of the entire Porsche brand, the company said in its share prospectus last year.
And Porsche is incredibly profitable. Last year, it made an operating profit of €6.8 billion (£6bn), making it the Volkswagen Group's second largest earnings generator behind Audi. But with just over 300,000 sales versus 1.1m for Audi, Porsche's far higher average selling price gave a profit margin of an impressive 18%.
It also generated €16bn (£14bn) for the Volkswagen Group last year after successfully listing a fraction of its 911 million shares. Which are listed with the trading symbol P911 and will generate a dividend this year of €911m… you get the idea.
The 911 is very important. Call Porsche in Stuttgart on its public number of +49 711 911 0 if you need further confirmation.
Porsche doesn't break out each model's profit contribution, but it's not hard to see how the 911 anchors Porsche's cash generation. For one thing, the 911 has the highest list pricing with the widest variation, between €113,500 and €281,800 (£100,000 and £250,000) in its native Germany. In the US, Porsche said it sold 3600 cars with a selling price of more than $200,000 (£160,000) in 2021, compared with 2600 in 2019.
Special-edition 911s play a large part in that. In 2022, Porsche sold 1250 examples of the Sport Classic at a base cost of €276,000 (£240,000) in Germany. The year before that, it was the Targa 4 GTS 50 Years Porsche Design, 750 being sold at a base price of €186,000 (£160,000). And so it goes on. This year, it's the turn of the Dakar, with 2500 to be built at a price of £173,000.
"The Group views these limited editions as helping to shape the Porsche brand while also being particularly profitable," the share prospectus said.
Would customers be as keen to buy into the specials if they came with a battery in place of an intricate, mellifluous flat six? It's hard to imagine. In the same way it would be difficult to imagine Swiss watches achieve prices running into the thousands with a digital movement.
As well as printing money for Porsche with specials and 20 or so regular variants, the 911 carries Porsche's brand image. And much of that image is highly dependent on there being a flat six in the rear. The carefully evolved design, now in its eighth generation, informs everything else in the Porsche range.
The 911's stylistic cues of a crouching posture, pronounced rear haunches and a low nose with in-built air intakes "are mirrored throughout Porsche's car portfolio, serving to establish and buttress the Porsche brand identity", Porsche wrote in its share prospectus.
Much of the 911's allure comes from its racing exploits, and much of Porsche's track activity – bar Formula E – is powered by ICE, largely in the back of 911s.
"Motorsport is just as much a part of Porsche's heritage as the unique design of its vehicles," the prospectus said.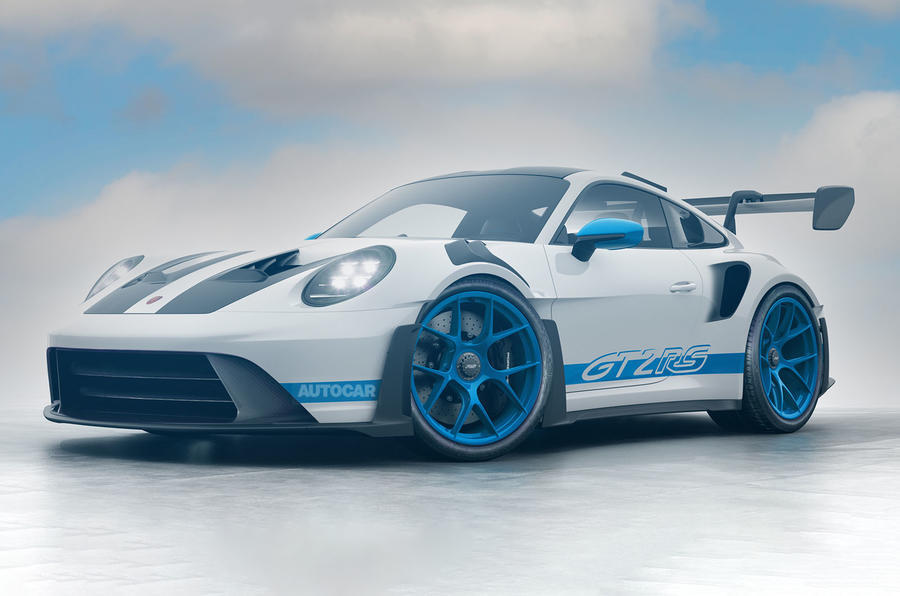 Porsche has promised "sporty hybridisation" for the 911 in the future, expected to be a GT2 RS revival coming in 2026, but no EV. This hybrid will be of the current generation; Porsche fully admits it keeps models in the market for as long as possible, freshening them with special editions. With the e-fuels clause, it now has the freedom to launch the ninth generation when it sees fit, rather than be constricted by the 2035 cut-off, at least in Europe. 
Europe, by the way, contributes around 30% of sales to Porsche's total, so although it could continue making ICE cars for other markets, such as the US, a ban in Europe would reduce the scale effect and so cut the margin. 
What happens in the UK – an important Porsche market - remains to be seen, given our 2030 ICE cut-off, but we're likely to follow the EU on this.
It's not just Porsche that's keen on e-fuels. BMW CEO Oliver Zipse has also spoken in favour, again mainly as a way to fuel existing models. "The main effect with e-fuels is on the existing fleet, the legacy fleet," he said on his company's earnings call in March. But he also hinted that their use for new cars would be beneficial after 2035. "Twelve years isn't that far in the future," he said. "We're currently learning how important it is to not become too dependent on certain things. I think the takeaway is diversity means resilience."
Ferrari is also a beneficiary. "The good news for us as a company is that on top of electric cars, we'll also be able to go on with our internal combustion engines ones," CEO Benedetto Vigna told Reuters on Tuesday.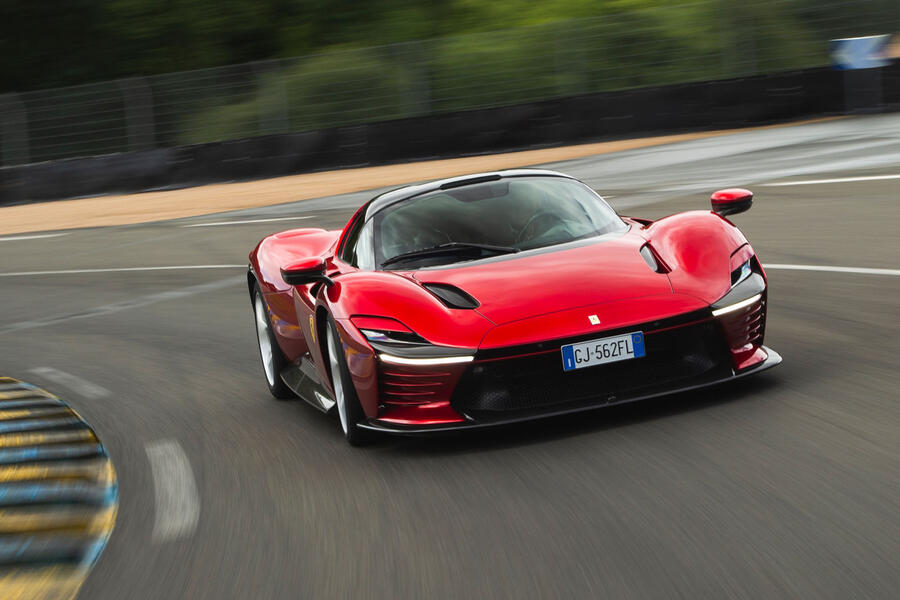 Given the fears that EVs won't be able to replace ICE cars at the budget end, it's perhaps ironic that the main driver of e-fuels are at the luxury and premium end of the scale. Those selling into the mass-market aren't so impressed.
"It's unnecessary noise from my point of view," Volkswagen CEO Thomas Schäfer said at an event in March to launch his vision of a small EV for the brand. "We said by 2033 we're done," he said of VW's plan to stop selling ICE cars in Europe. 
Schäfer claimed Porsche's CEO – his overall boss – wasn't driving the lobbying. "It's not Mr Blume behind it. I guarantee it," he said when asked about Germany's push.
But the biggest beneficiary is undoubtedly Porsche. It also represents a rare victory for the beleaguered legacy automotive industry in Europe in its efforts to slow the race to electrification and could be Porsche's greatest victory yet, albeit one it can't climb the podium to claim.
https://www.autocar.co.uk/car-news/busin...ure-europe