05-09-2022, 08:36 PM
Does diesel still shine? Mile-munching in the Skoda Superb
Do big, mile-crunching oil-burners still have a vital role to play in the UK automotive landscape? We go diesel for a typical work trip
Just as we turn off the M1 at junction 14, our car's range indicator clicks around to 875 miles. That's nearly 100 miles more than its WLTP figures predict and, in theory, means we could now schlep to Dundee and back without troubling a credit card.
You see, the Skoda Superb Estate we're in is powered by an ultra-frugal diesel engine, aka the much-maligned, pilloried-by-the-tabloid-press, filthy, NOx-belching oil-burner that nearly brought this car's parent company to its knees seven years ago as a result of the Dieselgate emissions scandal.
People have taken the bad press to heart, too. According to the Society of Manufacturers and Traders (SMMT), diesel engines powered 50.8% of all cars bought in the UK a decade ago, thanks in part to government incentives based on CO2 emissions, which tended to favour diesels.
Last year, that figure was just 14.3%, with the SMMT predicting that by the end of next year, diesel sales will make up a mere 7.9% of the car market. In other words, Rudolf Diesel's 130-year-old technology is on the way to being consigned to the car history books.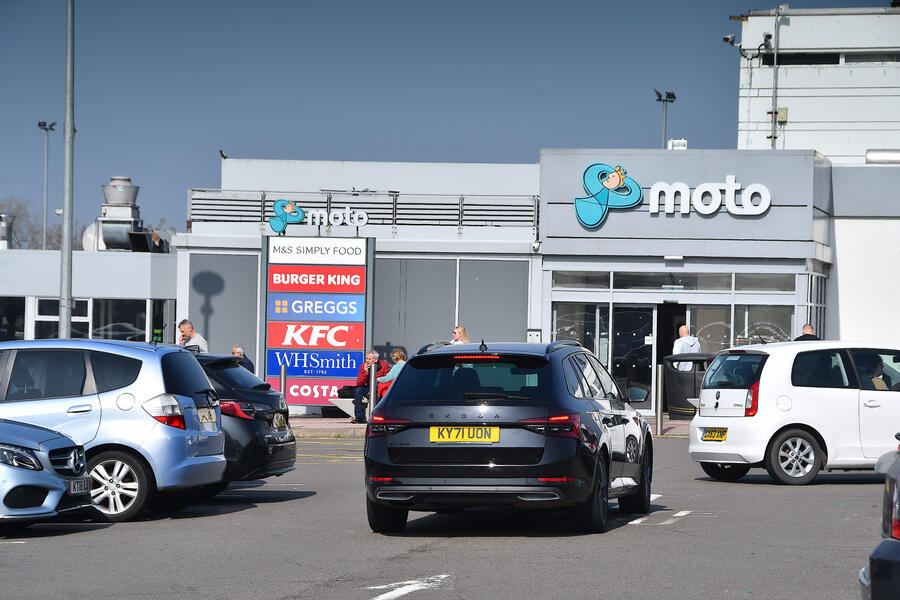 But bad press or not, a diesel car's range capability is still in demand by some drivers. Before the first lockdown, an independent survey commissioned by the RAC found that business car users were driving 24,000-25,000 miles a year, and even in a period that included lockdowns (May 2020-2021), it was still around 17,000 miles. So as life – and commerce – returns to normal, 500-mile-plus working weeks will be the norm again for such drivers.
Which is why we're in the Superb today, using it just as a busy, long-haul business driver would, plying this nation's main artery to find out if its fitness for purpose can yet be challenged. I feel quite at home, too. Pre-lockdown, I was among the extreme commuters, with an annual mileage of around 50,000.
Various media jobs over the years had landed me daily commutes of between 130 and 250 miles, which tended to be the bare minimum after I accounted for work appointments further afield. So the thought of using any car that didn't require a trip to the black pump would have been anathema to me.
Snapper John Bradshaw and I have started our quest at Toddington Services on the M1 in Bedfordshire with a sneaky Greggs coffee to kick off our journey. With photographic gear filling the Superb's ample cargo area and caffeine coursing through our veins, we're ready for everything this busy motorway can throw at us. And now I'm back in the saddle, I'm rather pleased to be here.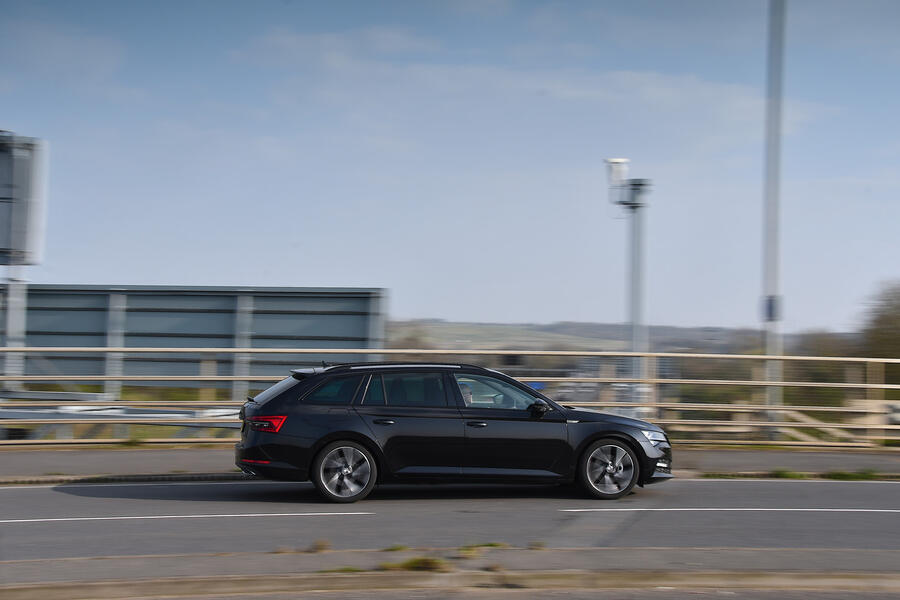 I've already covered 350 miles from a brimmed tank in the Skoda the previous day and its range indicator still resolutely refuses to drop below 500 miles. I'm not sure what the opposite term is to 'range anxiety', normally associated with BEVs, but whatever it is, we have it in bucketloads.
It engenders a sense of freedom unencumbered by concerns about charging availability/ compatibility/dependability that, for now at least, may prey on the minds of electric car drivers. In fact, with care, we could drive from Land's End to John o' Groats non-stop, spend 10 minutes refilling, turn around and head back whence we came.
Thankfully, today is less onerous: a shorter haul to Leicester and back – around 150 miles, all told. But already, despite the fast-moving, close-knit traffic around us, I feel about as relaxed as you can be in this environment. Much of that is certainly linked with the expansive range, but it's also the engine's calming zen. At 70mph, it's ticking over at around 1600rpm, and you just can't hear it.
It's creamy smooth, too, even as you accelerate through the DSG gearbox's seven speeds to reach cruising velocity. And why wouldn't it be? Modern engines aren't the soot-emitting pariahs they once were. Selective catalytic reduction (SCR) systems have reduced NOx levels – what the tabloids previously latched on to – significantly.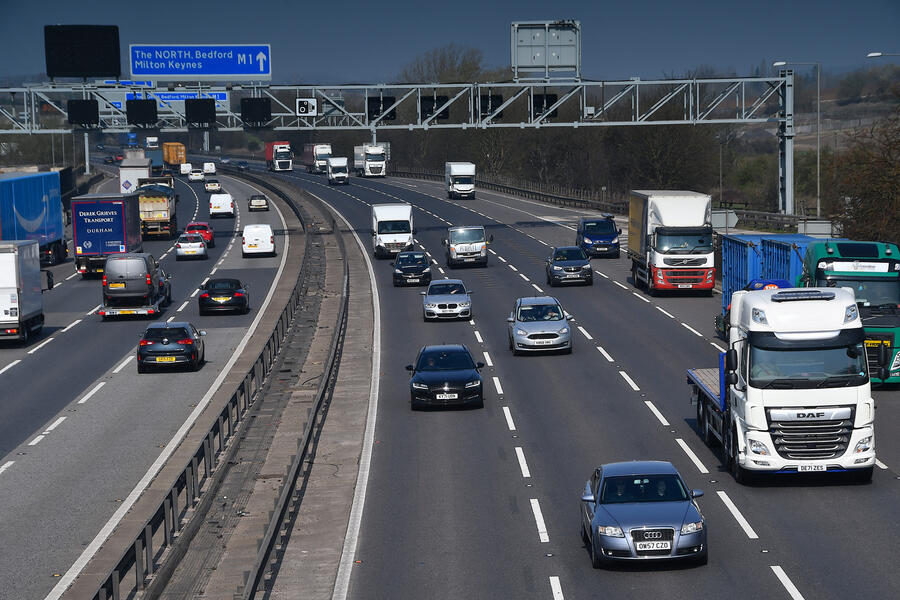 And in terms of efficiency, refinement and performance, the Superb's 148bhp four-cylinder turbocharged unit pretty much embraces the systems you can now expect in most modern diesels: common-rail fuel injection, infinitely variable oil pressure regulation, high and low-pressure exhaust gas recirculation and an electrically adjustable turbocharger. All of which conspire to banish any evidence of the rattle and hum and turbo lag from diesels of yore.
But even for drivers of older diesels, a motorway will always be their car's natural stomping ground. With their copious torque (251lb ft at 1750rpm for the Superb) enabling high gearing and fewer revs at any given speed, diesels thrive on higher-speed routes, while being more economical and generally producing fewer CO2 emissions than a petrol engine of equivalent capacity.
That generous well of torque is ideal today, as traffic speeds ebb and flow, while the gearshift display almost never changes from 'D7'. The Superb may not be the sharpest tool on a twisty B-road, but for long hauls, you couldn't want for much more.
At our halfway mark, we drop into the services to top up the Superb's 66-litre tank to gauge how efficient we've been so far. We've managed an impressive average of 59mpg, but sadly it's negated by Leicester Forest East services charging us £84.91 for 9.4 gallons of diesel, or £1.989 per litre – and that's the day after the chancellor reduced fuel duty by 5p per litre.
Only in the interests of journalism and photography did we fill here, I hasten to add, because a local supermarket was about 30p per litre cheaper.
And it's the costs associated with running a diesel car – almost all of which are tax related – that start to make the ownership proposition look less robust for many drivers. Running 'our' top-spec £38,475 Superb as company wheels would set a 40% taxpayer back £395 per month, which is a fair chunk of anyone's net earnings, even if your fuel is paid for. Compare that with an identically priced EV, taxed at just 2% of its P11D value in this tax year, and you would be looking at around £26 per month.
As ever, though, fitness for purpose should be any driver's guiding mantra. We head back south on the M1, and even though we're at the national speed limit, the range keeps rising and soon hits the aforementioned 875 miles.
It's a ludicrous number, but if you had a 400-mile round trip to make in a day, mainly on motorways, with little or no slack in your schedule, who would bet against this or any diesel being the most efficient and convenient way of getting there and back with complete peace of mind?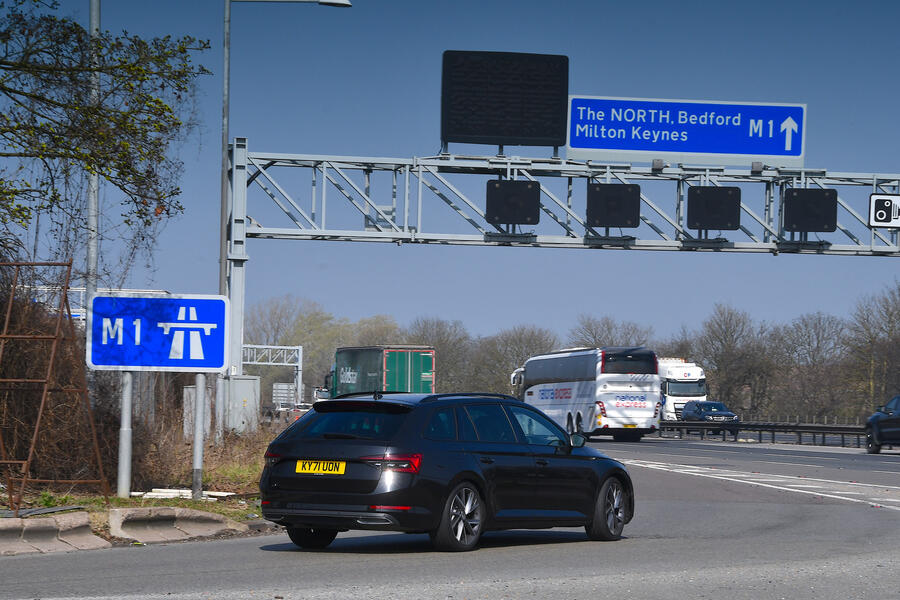 You can also buy the entry-level model of this diesel Superb Estate for £29,220, or roughly the cost of a far smaller mid-range Vauxhall Corsa-e with a few options (and a 209-mile range).
Alas, new diesel cars will become a rarity very soon. Despite believing that its diesel engines could become even more efficient, Skoda for one has no plans to hybridise them, which rules out diesel power for its new cars in the UK beyond 2030 – if not before.
With a significant growth in charging infrastructure, a reduction in their purchase price, and improvements in their high-speed range, EVs might one day be able to soak up the high-mileage tasks that today's diesels take in their stride.
But for now, as we glide down this 200-mile-long backbone of our country, I'm wondering if I can make Nice without a refill…
Tax: once the friend of the diesel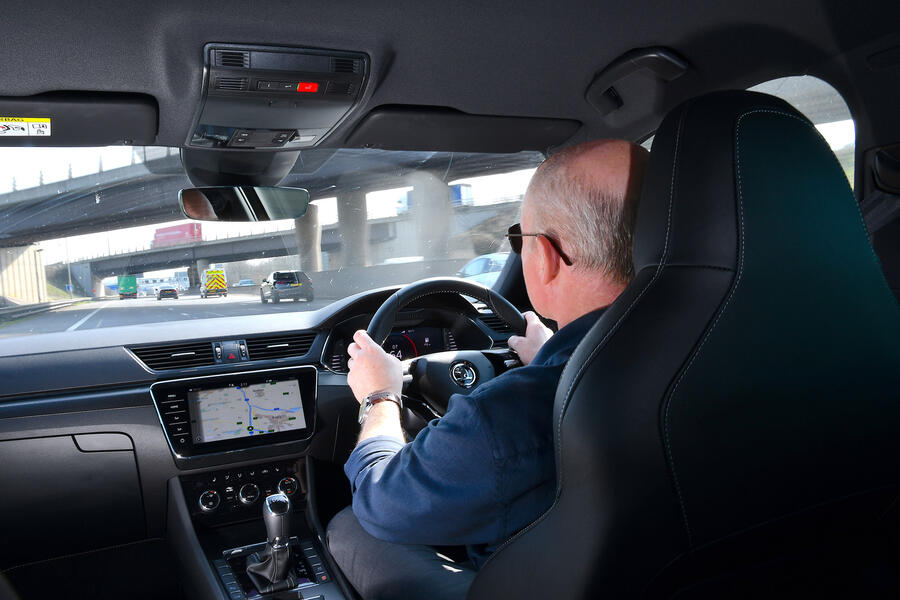 There's no getting away from some form of vehicle tax, whether you're a private or fleet driver, and a good chunk of it is C02 emissions based.
Vehicle excise duty (VED) applies to all cars and was first introduced in 2001, split between 13 bands. In 2010, buyers of new cars also incurred a first-year 'showroom tax', which buyers of sub-130g/km vehicles could avoid. In 2017, this changed, with only zero-emissions cars exempt from paying VED.
Company car drivers are liable for benefit in kind, a tax based on a calculation using a car's C02 emissions, its P11D value and the driver's income tax rate. Diesels have fared well historically, due to their lower C02 emissions versus petrol-engined cars. But in recent years, diesels have attracted a 4% surcharge, unless they meet RDE2 emissions standards.
Three used diesels that will go the distance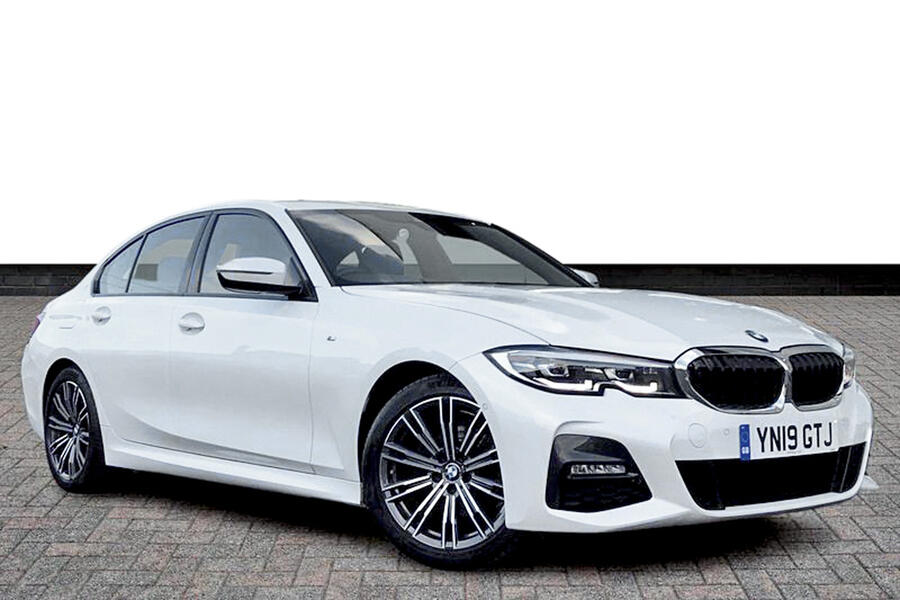 BMW 320d M Sport Auto, £25,000: 2019 (19-reg), 29,673 miles, Mineral White metallic, one owner from new, 18in alloys, adaptive LED headlights and acoustic glass.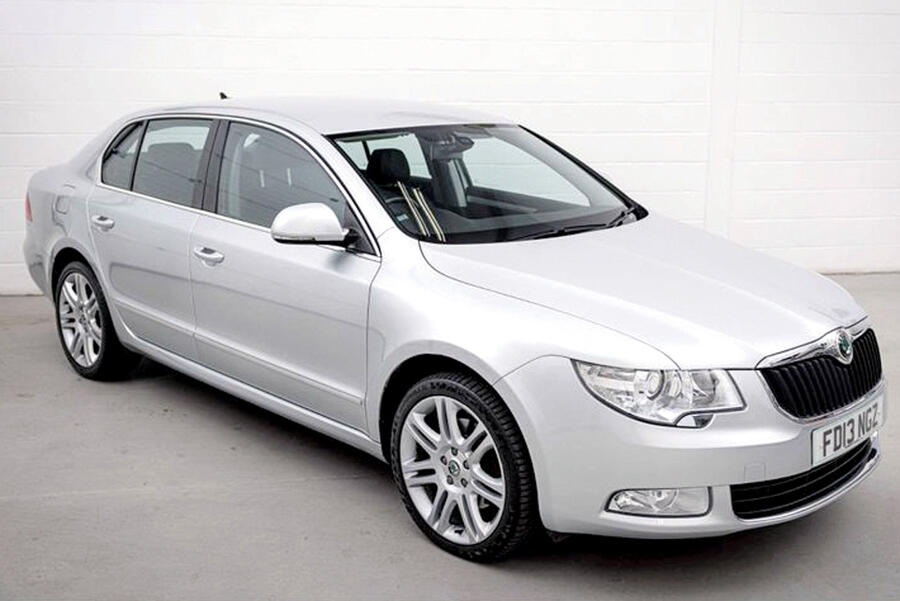 Skoda Superb 2.0 TDi Elegance DSG, £10,000: 2013 (13-reg), 31,866 miles, dual-zone air conditioning, heated front seats, full leather upholstery and bi-xenon headlights.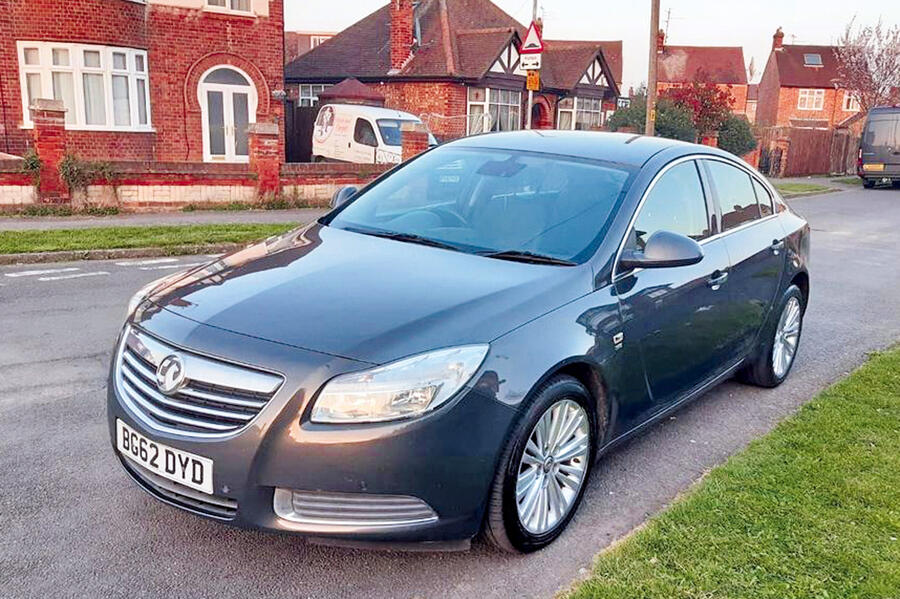 Vauxhall Insignia 2.0 CDTI SE, £2000: 2012 (62-reg), 135,000 miles, seven months' MOT, service history, two former keepers, sat-nav, spare key and cruise control.
Simon Hucknall
https://www.autocar.co.uk/car-news/featu...oda-superb