02-23-2023, 04:09 PM
Editor's letter: Are Ford job cuts a taste of the future for UK industry?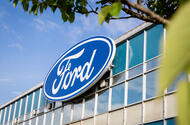 Electric drivetrains are simpler to produce than the ICE units they replace, argues Ford
Ford cut 1300 jobs in the UK last week, largely in vehicle development roles
The development of electric vehicles is supposed to open up new opportunities for job creation in vehicle development and manufacturing in the UK. Yet it would seem they're having the opposite effect, based on the evidence so far. 
Earlier this week, Ford announced 1300 jobs are to go in the UK (as part of 3800 across Europe), largely in vehicle development. Ford argues that electric drivetrains are simpler to produce than the internal combustion units they replace, and product development becomes easier as the drivetrains can be rolled out more easily across future models.
As for manufacturing, the failure of Britishvolt to get off the starting grid – after an inability to find customers for the batteries from its proposed gigafactory – remains fresh in the memory.
Meanwhile, Nissan's chief operating officer Ashwani Gupta said recently "the UK is becoming more and more challenging as a manufacturing footprint" as the local supply base is shrinking along with the UK's manufacturing output (775,000 cars were built in the UK in 2022, 40% down on 2019, according to SMMT figures). That's not a huge vote of confidence from the UK's largest mainstream manufacturer.
This is a huge cause for concern when the UK should be preparing for a ramp-up of production of electric vehicles, rather than seeing its existing industry dwindle with no obvious future to replace it.
At the heart of this all lies a government strategy, or rather a lack thereof. The UK wants to be a leader in electric vehicle technology and production, but so does pretty much every other country with an existing manufacturing industry to protect. Whereas others have shown their hand on how they will support these words with actions (money, essentially), the UK has not.
Nothing seems forthcoming, either. Kemi Badenoch was appointed business secretary on 7 February, the sixth person to hold the position in under four years. While this revolving door keeps on spinning, is it any wonder that an involved, joined-up, long-term strategic plan hasn't been forthcoming?
China's support for automotive production is unwavering and in the US the Inflation Reduction Act seeks to secure its own future for electric vehicle manufacturing with billions of dollars in subsidies for cars built there. In response, the European Union is considering introducing subsidies of its own, a U-turn on its usual barring of state aid for industry.
"Introducing measures to develop green investment are understandable but we must avoid an 'arms race' that leads to unfair competition and market distortions," said SMMT boss Mike Hawes.
"Recent measures in the US with its Inflation Reduction Act, China and now the EU could put the UK at disadvantage. We need a framework and pitch that allows us to compete and delivers sustainable projects, long-term economic growth and rapid decarbonisation."
Such a vision is shared by Unite national officer Des Quinn, who in response to Ford's job cuts told the BBC: "Ford's announcement is another stark reminder that the shift to electrification needs a just transition that requires long-term investment and planning from automakers and a proper industrial strategy from government."
Ford's announcement forces us to face the fact that, after the initial ramp-up of the technology, EVs don't require as much engineering resource, and that coupled with a lack of appetite and progress in their manufacture here highlights just what a challenge the UK is facing in realising its goal of being a world leader in EVs. Time to get your head out of the sand, Whitehall.
https://www.autocar.co.uk/opinion/busine...k-industry