11-17-2023, 12:47 AM
Editor's letter: Discounting is back with a vengeance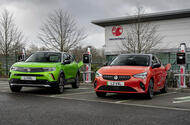 Look closer and you will see that there's plenty of smoke and mirrors at play
Discounting is back with a vengeance in the UK new car market, with some seemingly incredible deals available on certain models. Yet look closer and you will see that there's plenty of smoke and mirrors at play.
Vauxhall tops the discounting charts with an average discount of 17.5% across its model range, according to data from What Car?'s team of Target Price mystery shoppers.
As our deep dive into Vauxhall shows, these discounts are far greater than the 8.2% on an average Vauxhall this time last year; yet since then, Vauxhall has significantly increased its prices.
The upshot is that in net cash terms, the average Vauxhall is actually £213 more expensive than this time last year.
These Target Price discounts include dealer margins and manufacturer finance deposit contributions to PCP finance deals on new cars, but lower monthly payments can then be achieved by a manufacturer increasing the guaranteed future value (GFV, the set price for a balloon payment at the end of a PCP deal) of a car and by making changes to the APR of a finance deal.
The former has been done by Vauxhall, which means that while the cash price might be marginally higher than this time last year, the average four-year PCP payment has fallen by £23 per month to £311.
It's a complicated business, but it illustrates just how many different levers car manufacturers can pull when it comes to influencing the price you pay for your new car: dealer margins, manufacturer deposit contributions, APR rates and GFVs. It can also cut list prices, but this is very risky for residual values, and also inflate or deflate the price of a trade-in.
Take a Vauxhall Mokka Electric as an example: in cash terms, you can get a whopping £9278 off one by taking from the dealer margin and benefiting from a manufacturer deposit contribution, but an average monthly payment is only £21 less than this time last year, despite the percentage discount having increased from 7.2% to 23.7%. The list price has gone up by more than £4000 in that time.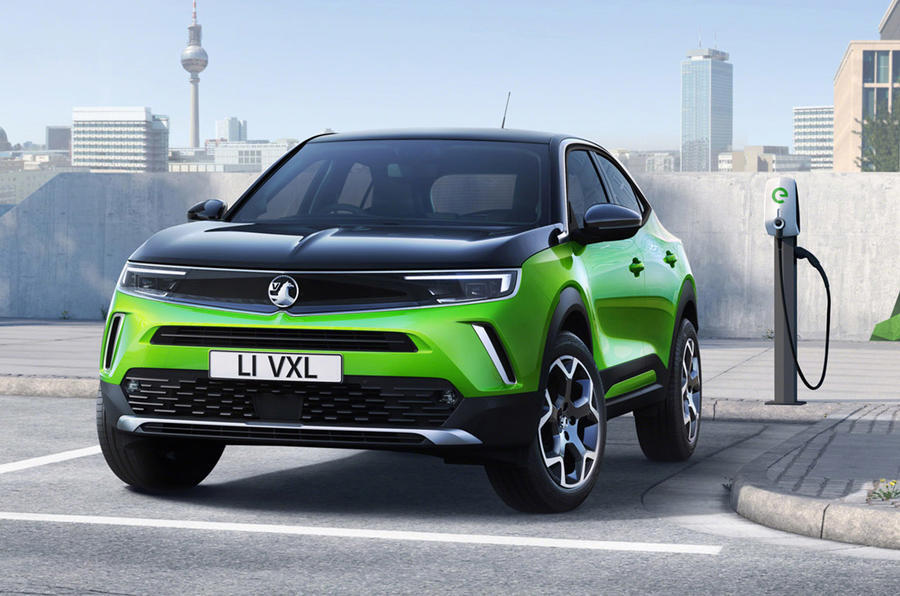 Vauxhall has gone on the record about increasing prices as a strategy to try to lift the brand into the 'upper mainstream', and it's to its credit that it has managed to marginally increase net prices after dealer discounts and finance deposit contributions in the course of a year – at a time when, although registrations have increased with improved supply, demand has actually weakened.
Vauxhall's numbers make for interesting reading in the cut-throat mainstream market and give further insight into its strategy. Vauxhall has seemingly weaned itself off cheap fleet deals and distressed end-of-the-month pre-registration 'sales' to chase volume, as is seen from its 5.31% market share that puts it behind the likes of Kia, Ford, Toyota, BMW, Audi and Volkswagen; historically it was the UK's number-two brand, behind only Ford, when pre-registering was rife.
Its market share in the private market is above 6% – a number that, being higher than the overall market share, shows a skew towards the more profitable side of the market.
That Ford is running at a 7.7% market share this year and behind only VW while offering 'only' 5.6% discounts (according to Target Price data) outwardly seems quite remarkable. For context, VW is offering an average discount of 9.8%.
However, dig deeper and you will see that Ford's 'discounts' come through lower APR rates. Its average of 4.8% is the third lowest in the UK car market (Vauxhall is at 8.6%) and popular models like the Puma (3.9% APR) and Kuga (1.9%) dip under that average.
Lower APR rates make a huge difference to the size of monthly payments and make the early settlement costs lower should customers wish to exit their deals early.
There's another metric Target Price uses called Buying Cost Premium – the average percentage buyers pay over or under the original list price once the PCP deal is completed. This factors in everything, including interest payments and any up-front deposits. And here Vauxhall compares more favourably than Ford, at 1% above list price compared with 3.9%.
BMW, Skoda and Honda are all brands that outwardly don't offer as big a discount from the list price through dealer incentives or finance deposit contributions but, like Ford, all offer lower APR rates – a good way of hiding discounts but still letting the customer appear to pay less.  
Then there's the 'group' function to consider. Ford has to go it alone, but the likes of VW can look to drive volume and offer bigger discounts (9.8%) than Skoda (4.6%) by pulling those other levers like lower APR rates for Skoda to compensate. ]Bigger cash discounts with VW can be compensated by Skoda, but then again, if Skoda's discounts simply get absorbed in lower APR rates, are they actually any more profitable anyway? 
In the case of Vauxhall and its role within Stellantis, it looks to have been positioned between Citroën and Peugeot and is designed to drive volume.
Citroën is following the Dacia model of lower prices but with less discounts (even a Dacia can be had with an average of 4.3% off, compared with the 6% of Citroën.
Citroën is the smallest discounter within Stellantis. Peugeot has higher prices and, at an average of 7.5% per car, is discounting less per model than VW. That DS offers 9.7% discounts and still has a tiny market share (0.1%, and it has sold only 1500 more cars than Great Wall Ora in 2023) shows how little success it's having still in the UK.
Then there's Audi, which is always a curious case and Teflon-coated in its premium aura despite its sales tactics. It's the UK's third largest brand behind VW and Ford and also its third largest discounter in percentage terms (10.8%). But it's actually the UK's biggest discounter in cash terms per car, due to its higher prices, with Target Price showing a £6282 discount per Audi is achievable. Audi is even willing to stump up £15,000 itself in a deposit contribution on a new A8. Is that premium?
If you thought the agency sales model – whereby car makers sell directly to buyers without the need for a dealer – would spell the end for discounting, think again. Volvo is offering discounts of up to 13% on certain models and Mercedes-Benz isn't too far behind, offering 12.3% off some models.
True, no discounting comes from just three brands: Polestar, Tesla and Smart. Land Rover sits just above them, with average discounts of just £628, or 0.8% off the list price.
Discounting is back, then, albeit with smoke and mirrors attached. 
Target Price has been rolled into a wider product, Pricing Indicators, that houses ​​make model derivative pricing data for all major cars on sale, and allows them to be searched and compared next to rivals on areas including cash pricing, OEM marketing deals, dealer discount data, APRs, monthly payments, PCP terms, and PCP contributions. If you are interested in using it for your business, please contact [email protected]
https://www.autocar.co.uk/opinion/busine...-vengeance