04-25-2023, 12:15 AM
Editor's letter: Why the Land Rover brand is not disappearing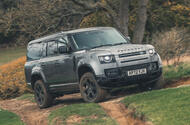 The Land Rover brand will now serve as a "trust mark", still appearing on the cars
Land Rover branding will still be present on cars, contrary to reports on social media
Some familiar model names are disappearing with the switch to electrification, the biggest scalp so far being Ford's Fiesta and also some continued questions over perhaps the most famous car name of all: Golf.
JLR, as Jaguar Land Rover has formally renamed itself this week, has some incredibly powerful nameplates of its own, including Range Rover and Defender. We already knew these two models would be pushed forward as brands themselves (along with Discovery, although that's more a work in progress), which is logical given the strength of the pair and how Range Rover in particular is already effectively a brand in its own right.
What wasn't clear until now was the role Land Rover itself would have in all this. This week, it was confirmed the Land Rover brand would take a new role as a "trust mark", as chief creative officer Gerry McGovern describes it, underpinning the Range Rover, Defender and Discovery brands rather than being pushed forward and promoted as the main brand.
This new role will see it essentially become a technology underpinning these brands and a guiding force in the background. Its name will remain attached to the likes of the All Terrain all-wheel drive system and the wider software and technology that will appear on the three brands under the Land Rover umbrella. 
However, contrary to reports on social media (most likely a case of two plus two making five), the Land Rover brand will not disappear from the cars, and the cars will still carry the Land Rover name and badges. But it will be a more back-seat role, the brand name not communicated alongside the models, nor appearing as prominently in dealerships or in advertising for the models.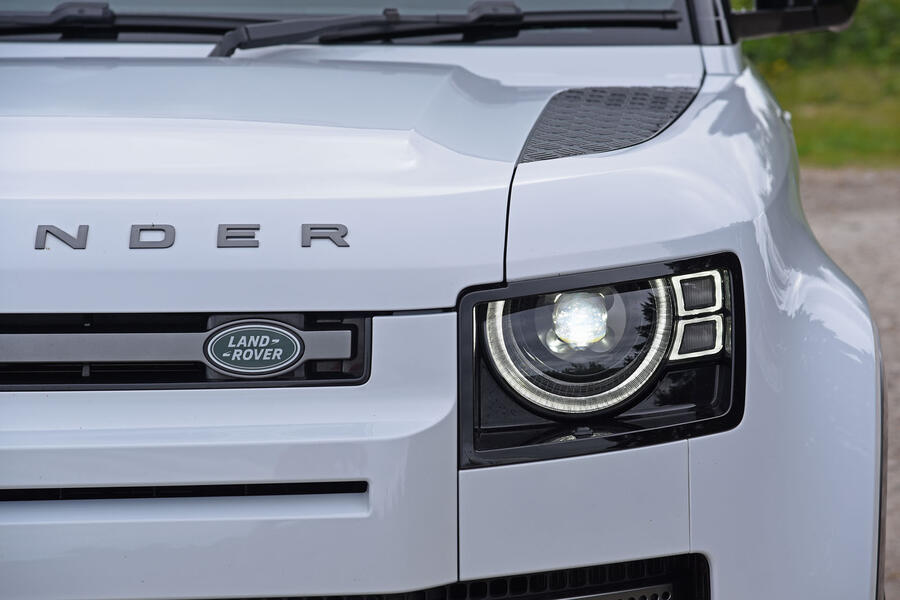 That last part has been happening anyway for the past year or so, and company insiders say that nobody appears to have noticed… "People who need to know and want to know their car is a Land Rover can know and will see that it is one," one told me. 
But the switch needs to be made, not least for the company's online presence. Chief commercial officer Lennard Hoornik said the online awareness of Range Rover was 12 times greater than Land Rover. To those less familiar with the brand, particularly in America, it just confused the positioning of the Range Rover, and they know it only as a Range Rover, not a Land Rover Range Rover (or amusingly just as a Rover, in some instances…).
"In luxury, you need clarity, absolute clarity, and Land Rover Range Rover SV Autobiography doesn't give it," said McGovern as an example of what a mouthful one of its model names can be.
For Range Rover, then, all this is a formalisation of what was happening already, and for Defender you can see it working too, should the exponential success of its rebirth continue. It's much more of a leap to think that Discovery is strong enough to go it alone, and Hoornik admits that they're "still doing lots of work on it" to define its future. Even so, the Land Rover brand is not about to disappear, and this is not a story to write Land Rover obituaries over.
https://www.autocar.co.uk/opinion/busine...sappearing