03-13-2023, 11:13 PM
Editors Briefing: Are car makers jumping the gun on agency sales?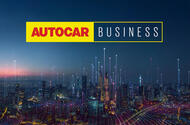 Listen to the Editors Briefing by clicking below
The Autocar Business team also discusses the return of discounts and whether Elon Musk should still lead Tesla
Are traditional car makers such as Ford and Mercedes-Benz making the right move in adopting the agency sales model?
Can they match traditional dealers for the quality of their service? Genesis's search for UK dealer partners suggests that murky waters may lie ahead.
Listen to the latest episode of the Autocar Business Editors Briefing to find out as our team discusses the shift to the agency model.
We also consider how the car market will change as the new-car shortage eases and discounts return – and whether manufacturers can continue to enjoy huge profits as competition heats up.
Finally, we mull the future of Tesla – including whether Elon Musk is still the best person to represent the company since adding Twitter to his company portfolio.
Listen now by clicking on the video box at the bottom of this page, or catch up with a previous episode at the following links:
Editors Briefing: Is it too late for UK to go electric?
Editors Briefing: Is Jaguar's new boss ready to revive the brand?
Editors Briefing: Are self-driving cars doomed?
#a9a9a9;">
https://www.autocar.co.uk/car-news/busin...ency-sales