07-27-2023, 05:01 PM
Electric Audi RS sports cars to have distinct character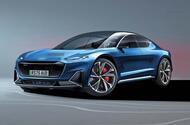 The company is dedicated to ensuring that the RS badge doesn't become a mere trim level
Audi Sport will ensure 'RS' does not become a trim level; performance EVs to be highly differentiated
Audi Sport, Ingolstadt's storied performance division, will have a 100% electrified line-up by the end of this decade, including searing-hot, pure-electric successors to its quickest and most potent combustion cars, from the RS3 hot hatch to the RS7 grand tourer. 
Audi will "put more focus on the RS brand" over the coming years, according to Volkswagen Group CEO Oliver Blume, building on the hugely successful formula of today's RS E-tron GT in adding sporting credentials and more purposeful styling cues to its standard models. 
Furthermore, the company is dedicated to ensuring that the RS badge doesn't become a mere trim level. Audi Sport managing director Sebastian Grams highlighted the popularity of the hottest E-tron GT (every third car built is an RS) as a sign that "the world is changing and our target portfolio is changing, so the target customers are changing".
He continued: "We have to focus also on the new target groups, which are growing up, and therefore we definitely believe that electrification and high performance go really, really well together."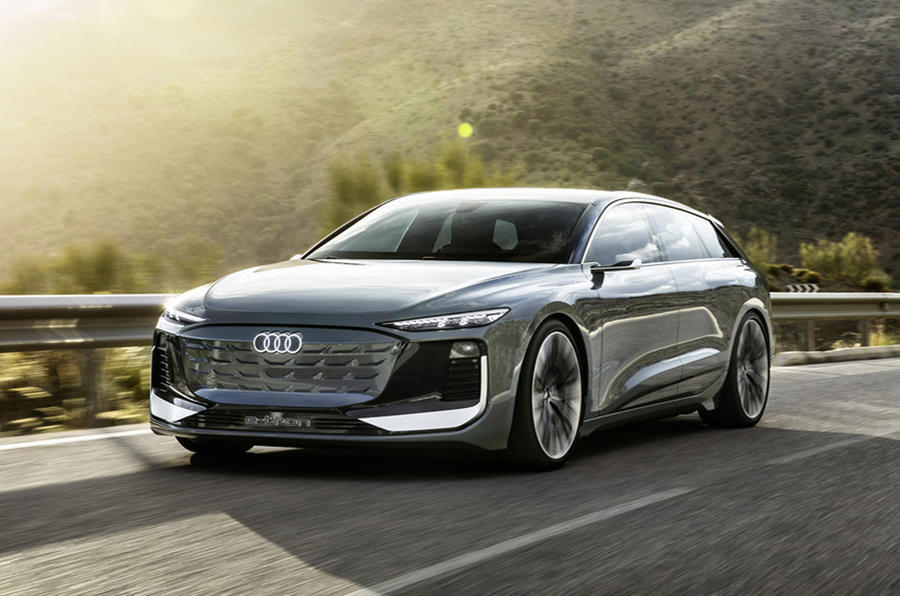 RS versions of the upcoming A6 E-tron electric estate and Q6 E-tron crossover will be the first new full-fat Audi Sport EVs, but following quickly behind will be outlandishly styled and hugely powerful sporty takes on the upcoming electric replacements for the A3, A4, A6 and A7. 
Audi hasn't confirmed plans for that last model, but chief designer Marc Lichte described the recently revealed Activesphere concept as "like an A7 elevated" and suggested that a production version could arrive in around 2027, and no doubt a fiery RS variant would follow soon after. The brand is now working on "how you give the special character from the exterior design perspective to an RS model", said Grams. 
"We believe that there needs to be a differentiation between a normal model and an RS model. This will be a USP – or characteristic DNA – in the electric world."
Sharing his priorities and vision for performance EVs, Grams – a self-professed "engine guy at heart" – said that overt differentiation from standard Audis will remain a hallmark of the RS line-up, not just in design and equipment terms but also in how they feel and sound on the move.
"With electrification on board," he said, "you can find special driving modes and you can create a special sound for the powertrain. This is something we've shown in the RS E-tron GT. 
We had sound engineers making a specific sound that's characteristic for an RS model. These are the new patents we have to bring into our cars, into our technology." 
Grams stopped short of confirming whether Audi will introduce synthesised five-cylinder or V8 soundtracks into RS EVs, but the sportier version of the RS E-tron GT makes a bespoke 'engine' note under acceleration in a nod to its enhanced performance. 
It won't just be sound that marks these cars out on the road, of course, and Grams said the scope for torque curve and power delivery adjustments means "you can even design and give a special characteristic to the electric powertrain – even better than in a combustion car".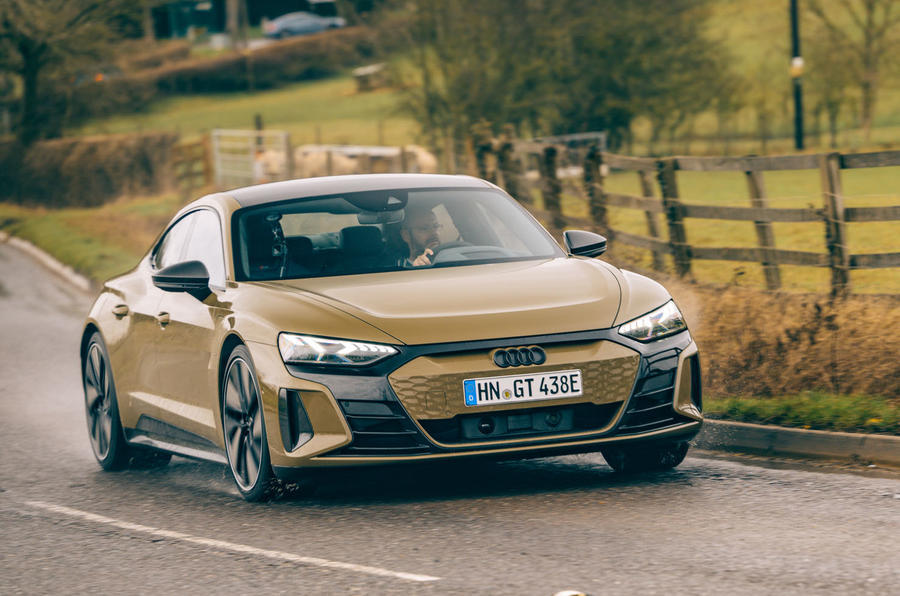 "This is what we have learned also out of the RS E-tron GT," he said, "and the feedback is really positive." Electric powertrains are, said Grams, "a better playground for our engineers". The first wave of RS EVs will ride atop the new PPE platform that Audi is developing with Porsche. 
This has now been confirmed to be capable of hosting powertrains with up to 939bhp – though it remains to be seen whether Audi will push to these heights for sub-supercar sports EVs.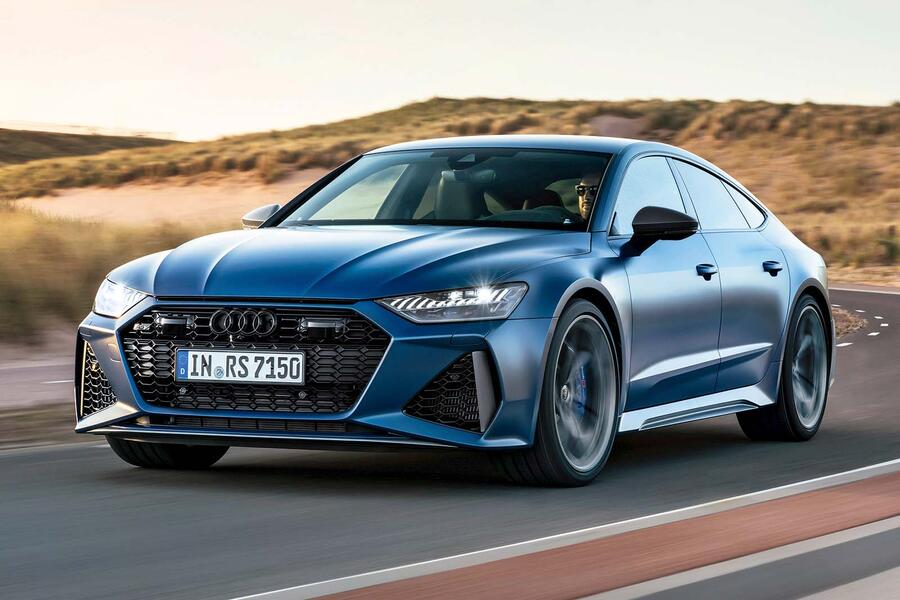 Today's V8-engined RS7 produces 621bhp in its most potent form, and any electric follow-up will look to offer comparable pace. Beyond straight-line speed, Audi Sport is investigating ways of ensuring its cars are among the keenest-handling and engaging in their field. 
Grams said it's "trying to transfer" technology from motorsport applications to road cars and pointed to the S1 Hoonitron drift car developed for the late Ken Block as an indicator of what's possible. 
"We've taken technology out of Formula E, which is very advanced technology, [and put it] into a 'serial' car… It's not a serial car; it's a race car. But we've really designed, in a new way, an electric Quattro of the future, which is highly emotional," said Grams. 
Whether Audi road cars will ever be "capable of spinning into a donut at 150kph [93mph] directly from standstill" like the S1 Hoonitron remains to be seen. 
But no doubt advanced four-wheel torque-vectoring functionality will play a role in ensuring RS EVs handle like their combustion forebears.
How are other performance brands electrifying?
Toyota GR
Gazoo Racing plans to simulate a manual gearbox to make its electric cars more engaging – even allowing them to stall, to punish poor driving.
Hyundai N
The new Ioniq 5 N's 'Ignition' mode synthesises engine noise, 'revving to 8000rpm' and faking gearchanges, varying 'engine' braking and throttle response in turn.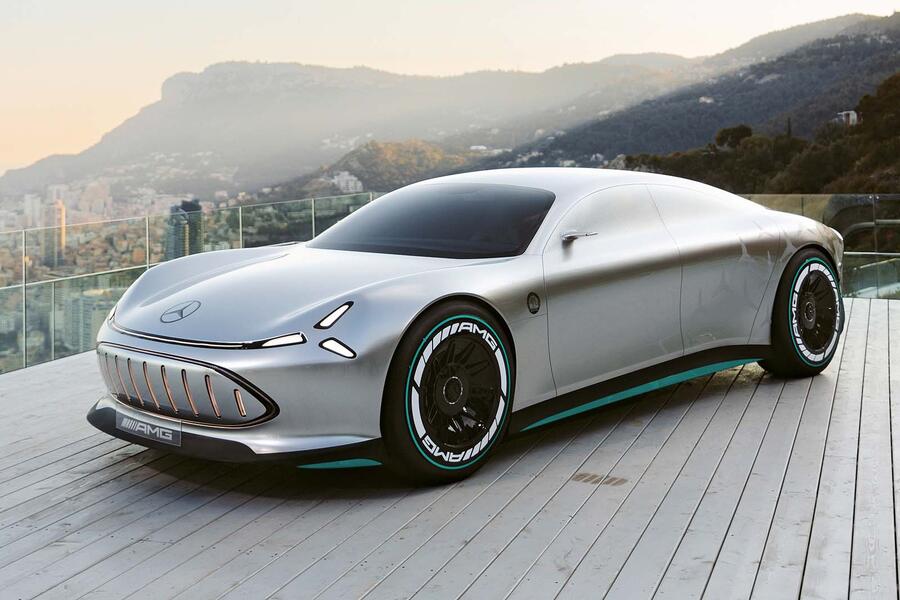 Axial-flux motors created by Yasa are significantly more power-dense than many rivals', freeing up packaging space in cars for advanced suspension set-ups.
https://www.autocar.co.uk/car-news/new-c...-character