02-07-2023, 05:21 AM
Ex-JLR Special Vehicles boss to lead Lucid Europe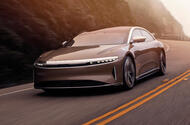 The Lucid Air Dream Edition is a Mercedes-Benz EQS rival with greater range and power
Michael van der Sande takes managing director position as luxury EV manufacturer behg European expansion
Michael van der Sande, former managing director of Jaguar Land Rover's Special Vehicle Operations division, has taken a new role as MD of Lucid Europe.
He joins as the luxury electric car maker, headed up by former Tesla engineer Peter Rawlinson, begins its push into European markets. It's already operating in Germany, the Netherlands, Norway and Switzerland.
The American manufacturer currently produces the Air, a Mercedes-Benz EQS rival with the longest WLTP range of any EV, at 548 miles per charge in Range trim.
Autocar previously reported that the saloon is understood to be arriving in the UK later this year, pending development of a right-hand-drive model.
The Air will be followed by the new Lucid Gravity SUV, a high-performance seven-seater expected to use much of the saloon's technology but with more practical packaging.
It's likely to receive a top-rung Dream Edition version, as did the Air, featuring a 1065bhp dual-motor, four-wheel-drive powertrain and a 113kWh battery.
Given Rawlinson's claim that the Gravity will be a "luxury performance SUV like none other", it could also be offered with the tri-motor powertrain – thought to produce around 1600bhp – from the Air Sapphire (pictured below).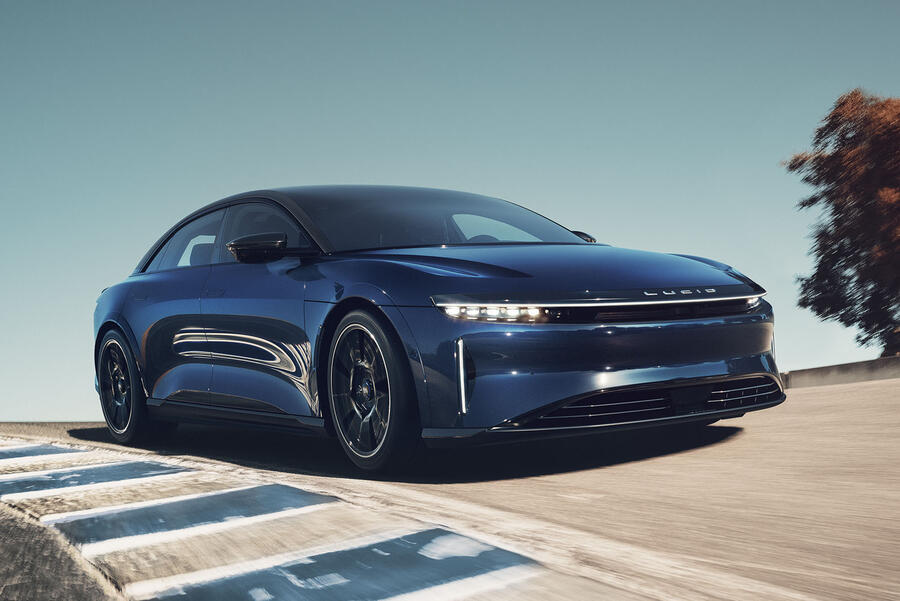 That should have the two models easily outdo their Tesla rivals, the Model S Plaid and Model X Plaid, the former of which is claimed to dispatch the 0-60mph sprint in 1.9sec.
Van der Sande's extensive history marketing low-volume luxury and performance products should place him well to find success with Lucid in the coming years.
During his four-and-a-half years at JLR SVO, he oversaw the development and launches of several bespoke products, including the Jaguar C-Type Continuation, the Range Rover SV Autobiography and the Bowler Defender rally car.
In a March 2022 interview with Autocar Business, he said he was "very excited about the electric future", discussing the next generation of SVO models.
Joining Lucid provides Van der Sande with a rare opportunity to establish a brand as a leader in an emergent market – that for high-end luxury EVs.
The Dutchman has previously held senior positions at Alpine, Renault, Aston Martin, Tesla, Harley-Davidson, Bentley and Nissan.
https://www.autocar.co.uk/car-news/busin...cid-europe