07-02-2022, 06:58 AM
Exclusive: Jaguar to return in 2025 with trio of electric sports SUVs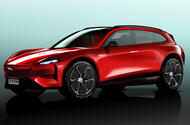 Smaller model - previewed by our render - will be Porsche Taycan size and cost £80k-£90k
Three "jaw-dropping" crossovers will take Jaguar into Bentley territory, with new platform, tech and design
Jaguar is planning a trio of "jaw-dropping" electric sports crossovers to burst through the £100,000 barrier and take the brand into Bentley territory from 2025.
The new two-tier, three-model line-up promises to dramatically recast Jaguar as a 50,000-60,000-per-year manufacturer of exclusive, electric, aluminium-rich cars.
These will be based on a single platform, named Panthera, utilise closely related mechanical packages and be made in Solihull.
When he became Jaguar Land Rover CEO two years ago, Thierry Bolloré made no secret of his plan to mirror the Range Rover ethos – and success – in a newly configured Jaguar line-up. Within months, the Jaguar design team had been heavily reshaped under Gerry McGovern, the Land Rover design chief who was elevated to the role of group creative director, but since then details have been extremely sketchy.
However, latest intelligence suggests that while there will be no new Jaguar that could be truly described as entry-level, the smaller model (believed similar in size to the Porsche Taycan Sport Turismo) will adopt a similar role to the Range Rover Sport.
It will come in three-door and five-door bodies, positioned as separate models, with an entry price of around £80,000-£90,000.
Single-motor and dual-motor powertrains (with two and four-wheel drive), so its most powerful and best-equipped editions are very likely to push prices to £120,000, above which Jaguar will doubtless see space for bespoke SVR models.
We asked JLR's vehicle boss Nick Collins about the future of Jaguar - click here to see what he had to say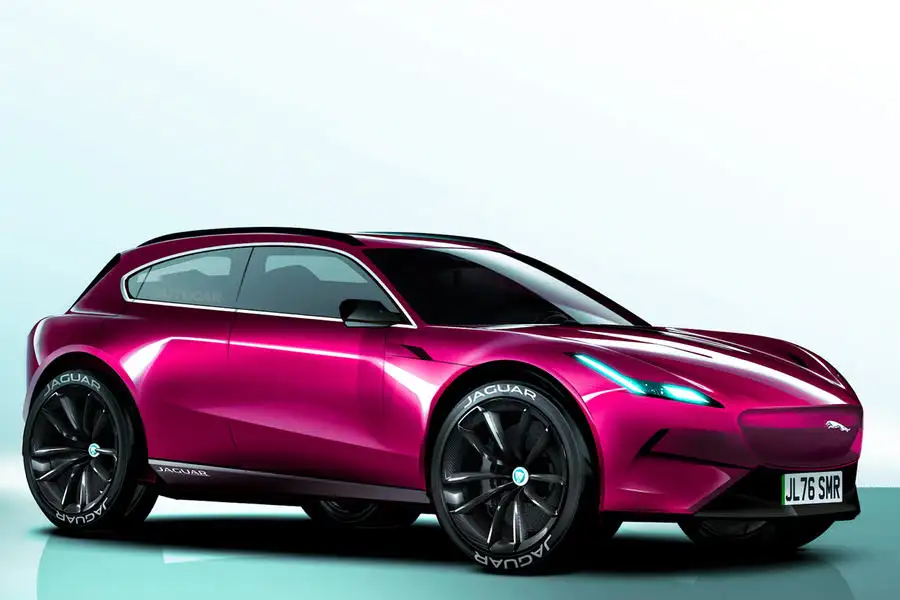 The flagship model, built on a 200mm-longer wheelbase and very deliberately configured to take advantage of demand in China and the US for big cars with luxurious rear cabin appointment and space, is likely to get a dual-motor, four-wheel-drive layout as standard.
It's tipped to start at around £120,000, but Jaguar will be hoping that it can justify prices approaching £200,000 with full equipment and the SVR treatment.
JLR's frequently criticised two-year silence on the progress of its Jaguar project is believed to be because its ringmasters, Bolloré and McGovern, are acutely aware of the risks associated with completely overhauling a company with such strong traditions as Jaguar; and according to fellow executive Nick Collins are determined to "have something great to show" before they take the wraps off their new models
Global sales in 2019, the last full year before Covid struck, amounted to some 55,000 for the Range Rover and 85,000 for the Range Rover Sport (not to mention 60,000 for the Range Rover Velar).
These figures certainly suggest that JLR has plenty of head room for Bolloré's vision of a 50,000-per-year operation making expensive and exclusive Jaguars – as long as the market likes the cars.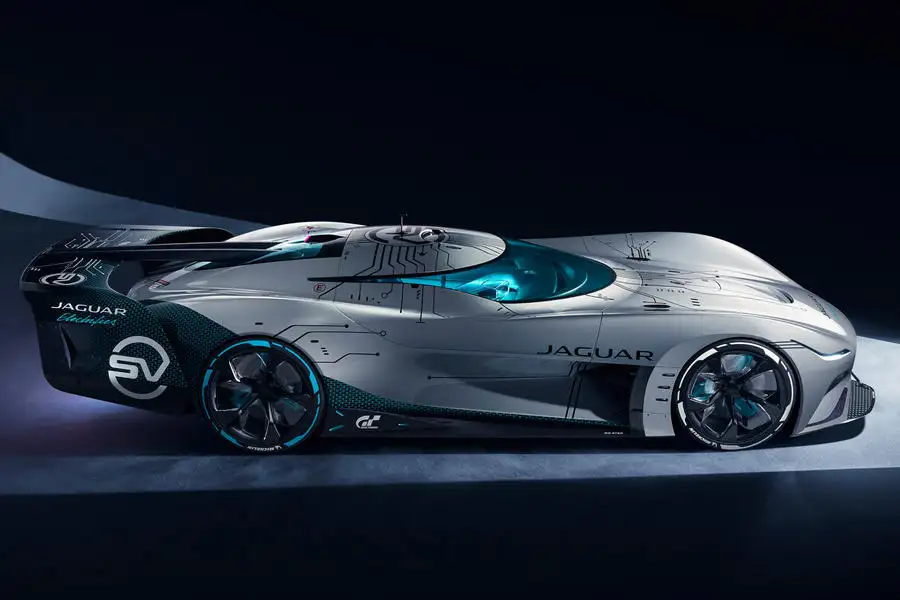 The first model to give really strong guidance to the new Jaguars' promised "incredibly exciting" design style is likely to be a near-production concept - the firm's first show car since the Vision Gran Turismo, above. This is tipped to be revealed at a globally significant motor show in slightly more than two years' time, towards the end of 2024.
Jaguar's progress on EVs is currently being made more difficult by hold-ups and shortages in the supply chain.
JLR seems to have suffered more than most from the global scarcity of semiconductors.
However, the recent launches of the new Range Rover, Range Rover Sport and Land Rover Defender 130 models are said to have cleared the decks for full concentration on the Jaguar rebirth project.
What else is to come from Jaguar?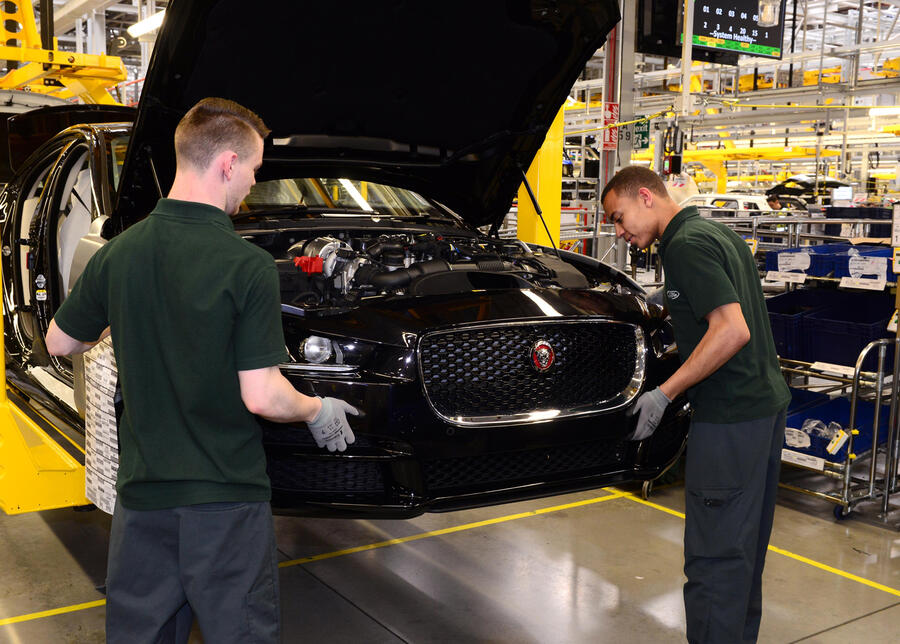 Beyond the introduction of a bold EV family, the reinvention of Jaguar will bring to the fore a new platform, a partnership for cloud connectivity and autonomous driving features and potentially even UK-supplied batteries and a new production facility in Solihull.
New platform
Ultimately, the success of the Jaguar reinvention depends on the firm's all-new Panthera platform, which will allow the design team to achieve the highly individual proportions that it desires but will also be on the technical cutting edge when it is launched in 2025.
This would mean the very latest motor designs, 800V charging, cloud connectivity and the processing power for advanced autonomous driving features.
JLR boss Thierry Bolloré had said the company was looking for potential partners, but in February this year, its plans leaked out as part of a job advert for engineers.
The new platform will be jointly developed by JLR engineers and automotive supply giant Magna, which builds the Jaguar I-Pace.
The component parts of the Panthera platform might become even more important to JLR in the second half of this decade, because the company is looking to move to more 'commonality' across its platforms in future.
As Bolloré told Autocar in February, "the new control points, the batteries, the electric motors, the software – on-board, off-board – all that is [what will] create real scale".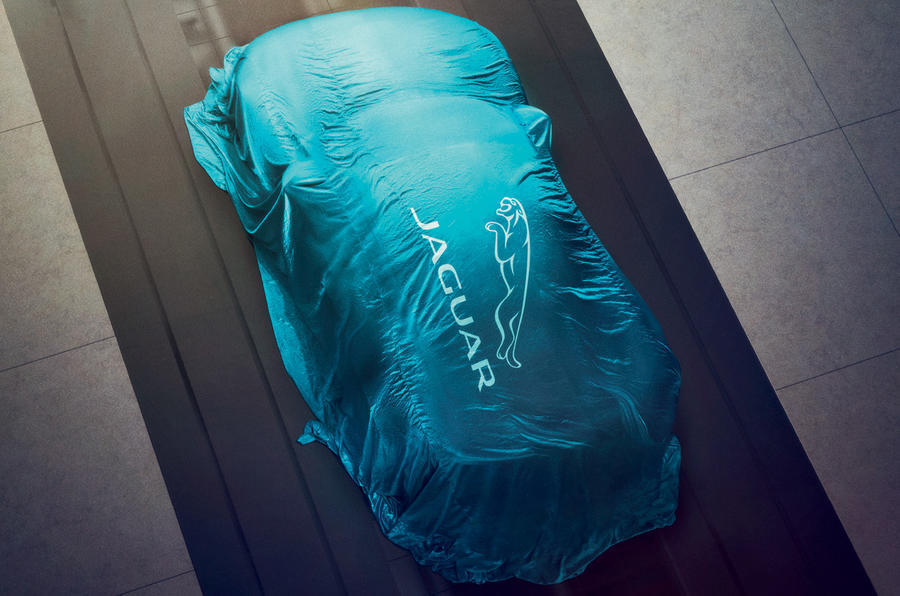 Sustainable construction
It seems likely that these new Jaguars will be engineered to be of very low environmental impact and use luxurious materials from sustainable sources that avoid the use of oil-derivatives. Carpets made from wool, silk and recycled fabrics; ceramics, stone and glass trimming, for example.
The aluminium platform is likely to be made substantially from recycled materials, possibly old drinks cans.
A similar but now defunct concept proposal was made by Aston Martin for reviving the Lagonda brand in 2019. Unveiled at the Geneva show, the All-Terrain EV concept was based on the premise that the most upmarket car buyers were most likely to be interested in low-impact environmentally friendly products and willing to pay.
One City analyst famously summarised the trend as "premiumness being indivisible from greenness".
Enhanced connectivity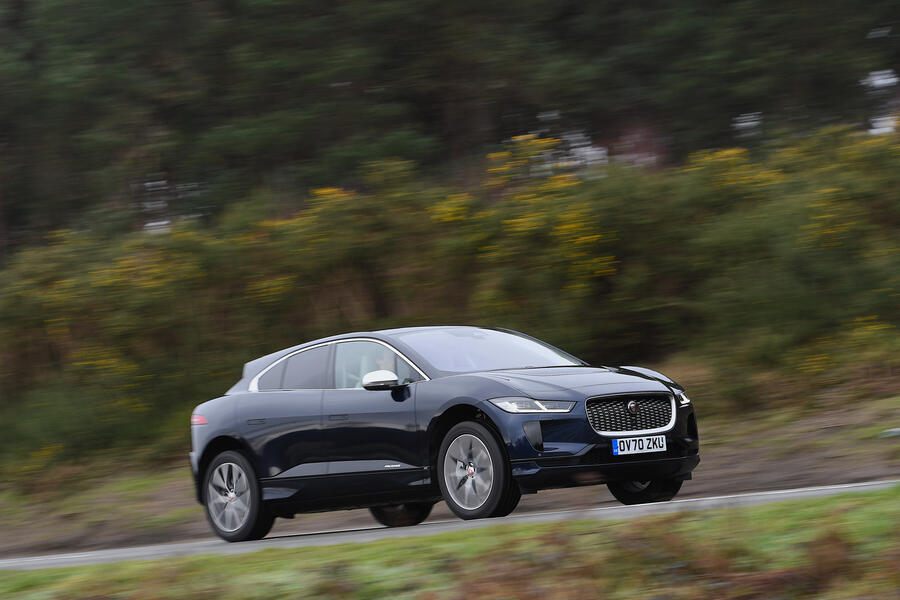 As well as working with Magna on the Panthera platform and electric drive systems, JLR has announced its engineers have been collaborating with tech giant Nvidia on software with significant cloud connectivity (collecting data from the car and environment and incorporating revenue services) and autonomous driving capabilities.
JLR strategy director François Dossa said earlier this year: "The important thing is that all OEMs have their electrical architecture and they're all different. We call ours EVA. This is a very sophisticated architecture, and we're going to work with Nvidia to integrate its tech within our architecture."
UK production
Jaguar is also likely to try to source batteries from a UK-based supplier, with some press reports suggesting that it might team up with Envision AESC. This plan could result in a battery factory being built at the site of the old Redcar steelworks on Teesside.
Envision is already building a battery plant near Sunderland for Nissan.
The Financial Times quoted JLR as saying that it was "exploring a number of options and no final decision had been made" regarding a battery plant partner.
Finally, there is the question of where the three Jaguar EVs will be made. One possibility is an extension of the existing Solihull factory.
Midlands media has been reporting that Solihull Moors Football Club, which borders the JLR plant, might have to make way for an expansion.
In January, the National League club's chairman told the press that its 10- acre site could be released for employment purposes under local council plans, opening the way for it to build a state-of-the-art new stadium.
Considering the bespoke and high-end nature of the planned new Jaguars, a brand-new facility incorporating trim and bespoke design rooms would be a logical move.
It would be easy for customers to arrive by air, too, because the plant is very close to Birmingham airport.
However, there is no confirmation as yet that the Solihull extension is indeed for new Jaguar production.
Hilton Holloway
https://www.autocar.co.uk/car-news/new-c...ports-suvs