11-15-2022, 01:56 PM
Exclusive: Renault boss on bringing back the company's soul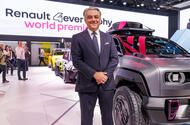 Revival of Renault 4 and 5 is all part of De Meo's plans to connect with customers
Luca de Meo on the importance of historic nameplates, software and financial security
Renault Group boss Luca de Meo, until 2020 in charge at Seat, has a big job on his hands: not only making the company profitable after a tumultuous few years but also cementing a smooth relationship in its notoriously tricky alliance with Nissan. We caught up with him at the recent Paris motor show to ask how things are going. 
What has driven you down the nostalgia route with new cars like the Renault 4 and 5?
"All big brands have classics, in any segment. Renault has classics like the 4, 5, [5] Turbo. We're just doing the thing that everybody expects from us and to reconnect the brand with its roots. We're not an electric start-up, we have 120 years of history, and you have to leverage this as an advantage. 
"You can argue the 5 has some codes you can recognise from the cars of old, but they're nothing to do with the original car. It's trying to reinvent the brand. People know that Renault lost its soul for a while. You need to do that exercise of connecting back to the brand." 
Are there any other ideas beyond the 4, 5 and Turbo that could help that reconnection?
"We have ideas, but for the time being, I don't think I have the money to do this. Even in the Turbo, I need to find the money to [bring it to production]. We don't have deep pockets. Maybe we'll do a crowdfunding; I'm sure I'll find people!"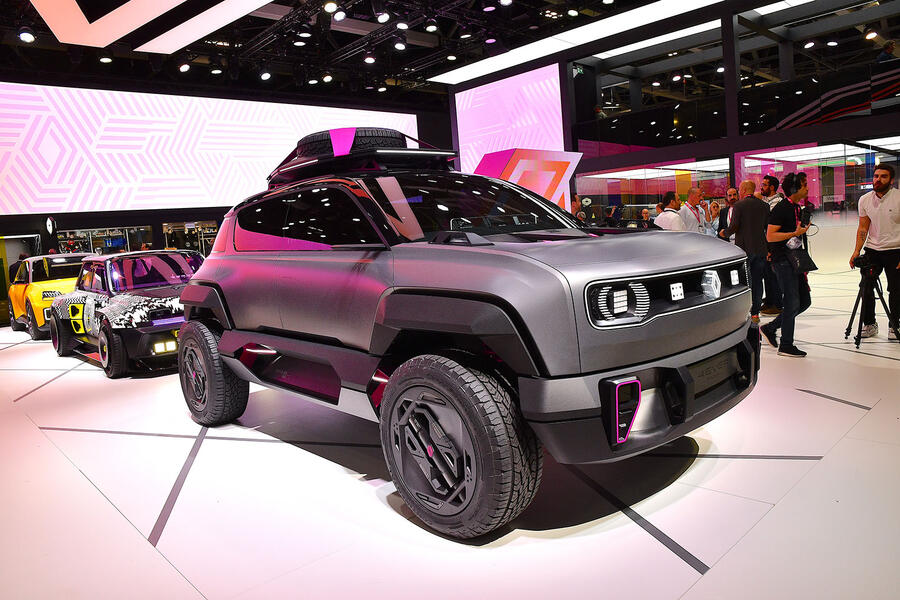 When will you have enough money? What does success look like for Renault?
"What Renault needs to have is two good cycles. The issue with Renault is that there has always been one cycle up, one cycle down. Normally, it was very much linked to the success of small cars like the Renault Clio or 5. The challenge is that the next cycle may be about other things than simply launching a successful model."
What's next?
"We're preparing Renault to be an organisation that, among the traditional car makers, is more adapted to a world that's changing. 
"We were attached to a classical value chain that we all know; now you have new mobility, EV value, chain software, circular economy. It's like moving from playing soccer to the Olympic Games. Nobody is organised like this, and that's what we're trying to do. 
"Two years ago, we were almost bankrupt, we were very, very sick. You know what happens to people who are very sick? They tend to be very vital, they're courageous, they have the right priorities, and that's what we're doing at Renault." 
How important will software be in the future?
"Very important. We have decided, after a long internal battle, that we would centralise an electronic architecture starting from 2025 and deploy it throughout the decade up to 2030 to all the cars. It will have the same impact that the smartphone had on the telecommunications industry. You make the architecture more powerful, you connect it to the cloud and [then] you have room to put more data intelligence, because you have spare capacity." 
What will make the difference?
"Firstly, the cars are upgradable, so they will always be state-of-the-art, a little bit like Tesla. Tesla has probably 70% residual value; my cars have 45 to 50%. Secondly, there will be a moment when this technology becomes cheaper. Thirdly, by having a connected car through the cloud in a simple way, for the first time in history you're in contact with the product throughout its life cycle. 
"You combine those things and you understand why we need to go for a centralised electronic architecture. I love the idea of an intelligent car. I believe in the connected car more than autonomous driving. With autonomous driving, I don't actually see the business benefit as a car maker."
https://www.autocar.co.uk/car-news/new-c...panys-soul