02-19-2023, 03:48 PM
F1 cars 2023: how each team will line up for new season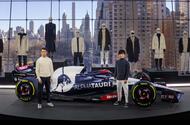 From Red Bull Racing to Ferrari to Mercedes, here are all the cars launched by each of the 10 entrants
Max Verstappen will look to defend his second World Championship title when the 2023 Formula 1 season gets under way next month.
The 2023 season will see a significant change in technical regulations over last year. Ride height and diffusers have to be adjusted to avoid porpoising, where the driver feels a violent bouncing at high speeds, stronger roll hoops must be fitted to stop an overturned car digging into the ground and minimum weight has been reduced from 798kg to 796kg, to name but a few.
New drivers for this season can be seen in the cockpit to go with updated regulations. Fernando Alonso made the move to Aston Martin following Sebastian Vettel's retirement at the end of 2022, with Pierre Gasly joining Esteban Ocon at Alpine and Oscar Piastri moving to McLaren as Daniel Ricciardo's replacement. 
Logan Sergeant will make his F1 debut at Williams after securing enough FIA superlicence points to join the fabled grid. He is joined by Anglo-Thai Alex Albon who is heading into his second season with the team. 
Between now and the first Grand Prix in Bahrain on 5 March, drivers will be getting used to their teams and new cars for the 2023 season, which are all set to be unveiled over the coming days.
Here are the 10 new cars that have already been revealed and news of when you can expect the rest.
Alfa Romeo C43
The C43 will be the last Sauber-engineered car to carry an Alfa Romeo badge, the branding deal ending ahead of Audi taking over. Launched in Zurich and touted as the most beautiful car on the grid, the C43 uses a 1.6-litre turbocharged narrow-angle V6 and electric motor developed by Ferrari. Like last year's C42, it will be driven by Valtteri Bottas and Zhou Guanyu. 
AlphaTauri AT04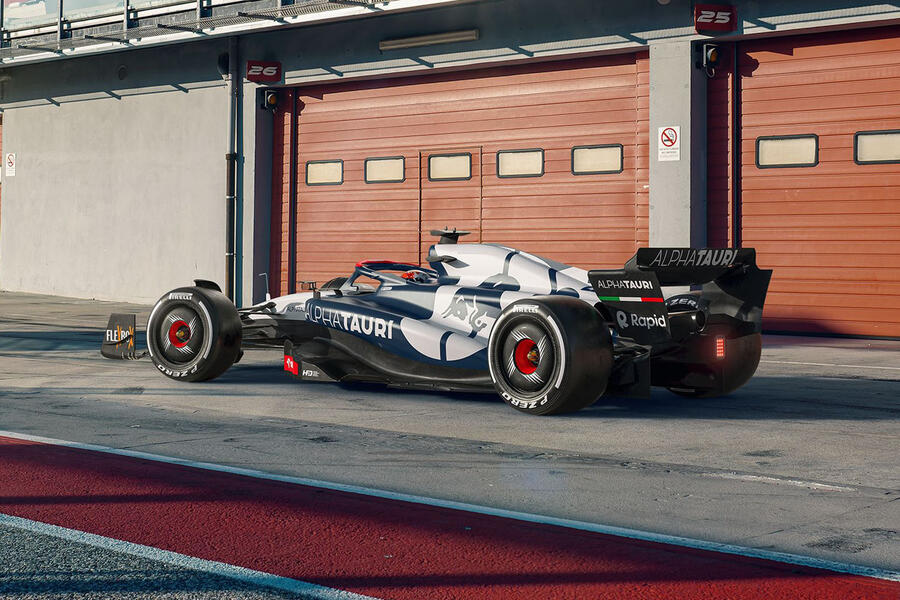 Launched in New York City at an event to coincide with Fashion Week, the AT04 looks very similar to its predecessor. This year its livery carries the addition of red inserts to reflect Scuderia AlphaTauri's new partnership with Polish oil company PKN Orlen. It will be driven by Nyck de Vries and Yuki Tsunoda and features a powertrain developed by Honda and Red Bull. 
Aston Martin AMR23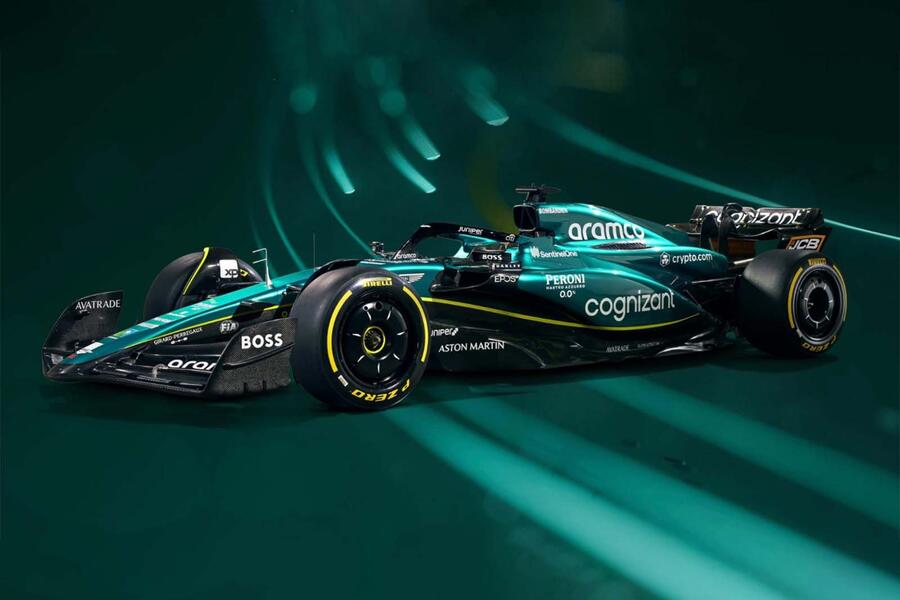 Launched at Silverstone, the Aston Martin AMR23 will feature upgraded aerodynamics over the preceding AMR22 with a revised front wing, new sidepods with a more gently sweeping inner ramp for improved airflow and a new engine cover. It's the third F1 car to be entered by the British marque since it took over Racing Point. It will be driven by Lance Stroll and new signing Fernando Alonso. 
Ferrari SF-23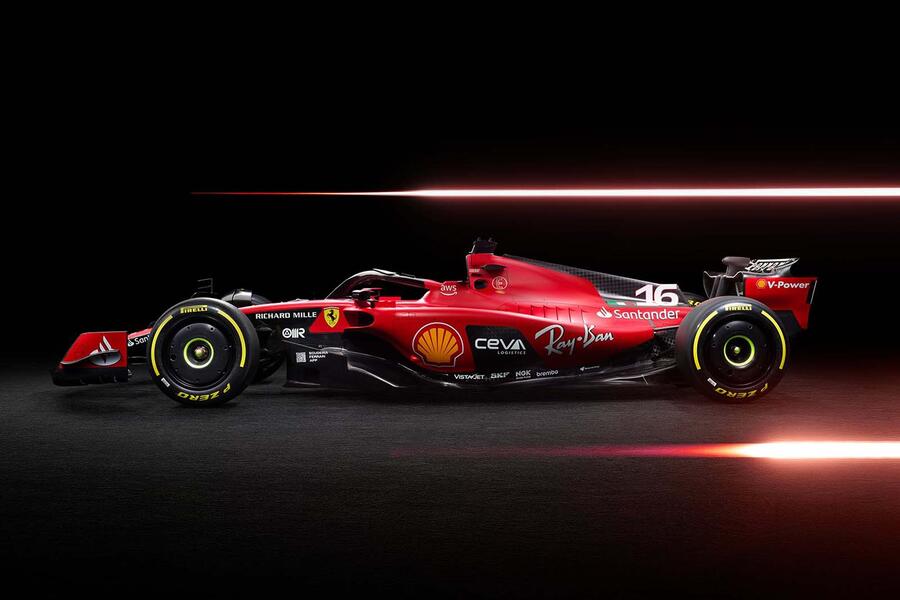 Scuderia Ferrari unveiled its SF-23 racer on Valentine's Day at its factory in Maranello. Set to be driven by Charles Leclerc and Carlos Sainz Jr, its internal codename was 'Project 675'. Unsurprisingly, it wears a red-dominated livery and is the first car to be delivered by Ferrari's new team boss Frederic Vasseur. The car, which is claimed to have more of a focus on aerodynamics than ever before, is currently being put through a shakedown at Fiorano before it is stowed away for its next outing at Bahrain.
Haas VF-23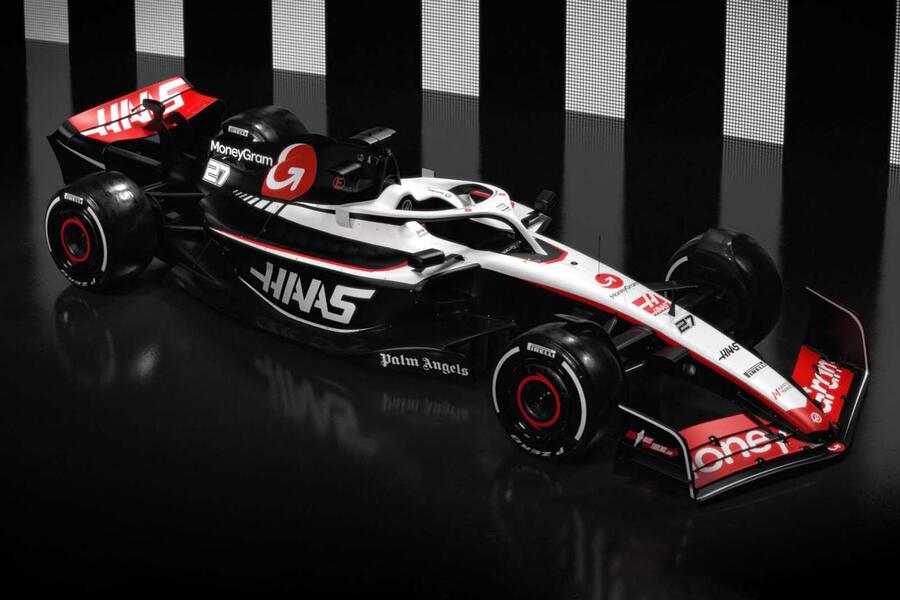 American outfit Haas, which is newly partnered with Moneygram, launched its VF-23 at a shakedown session at Silverstone after a livery unveiling on 31 January. Compared with last year's model, it features a larger engine cover behind the cockpit, a slimmer front splitter and radiator inlets mounted further back on the body. This suggests Haas has tampered with the drivetrain layout to exploit greater cooling capacity.
McLaren MCL60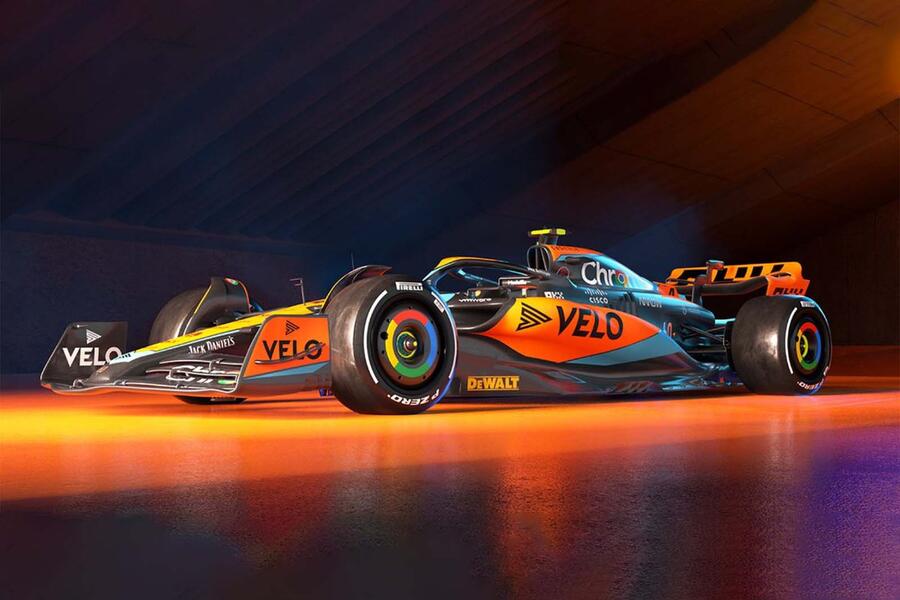 Named the MCL60 to commemorate 60 years since the team was founded by Bruce McLaren, the British outfit's new 798kg racer aims to require less in-season development than its MCL36 predecessor, which suffered braking issues. It will be driven by Lando Norris and rookie Oscar Piastri. 
Mercedes-AMG F1 W14 E Performance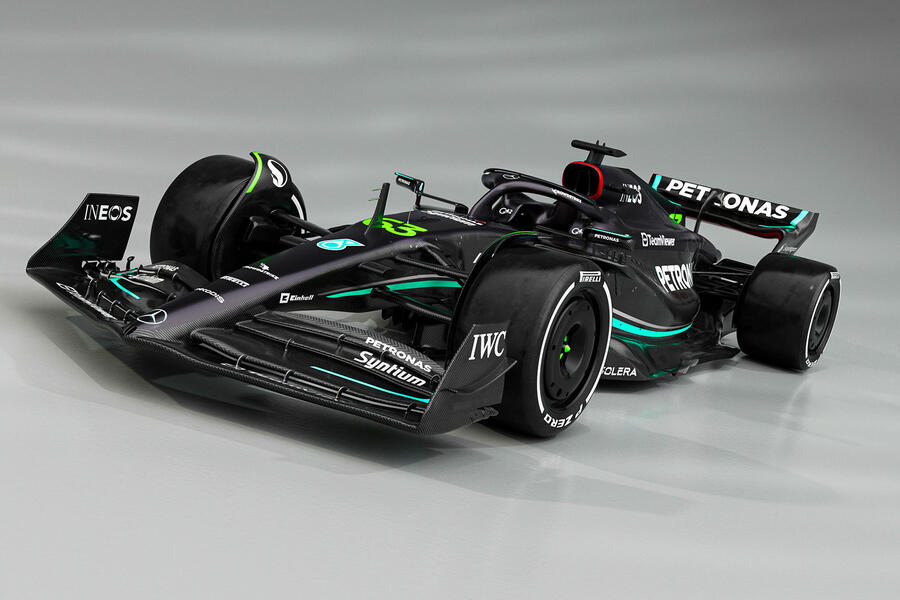 Announced through a livestream broadcast, the W14 features a bold sidepod design that is more aerodynamic than last year's W13. The rear end is also said to be less tapered in a bid to improve aero. Team principal Toto Wolff said the W14 will have "different DNA" to its predecessor, which delivered a poor season for the German team last year. It will be driven by seven-time champion Sir Lewis Hamilton and George Russell, now in his second season with the team.
Red Bull RB19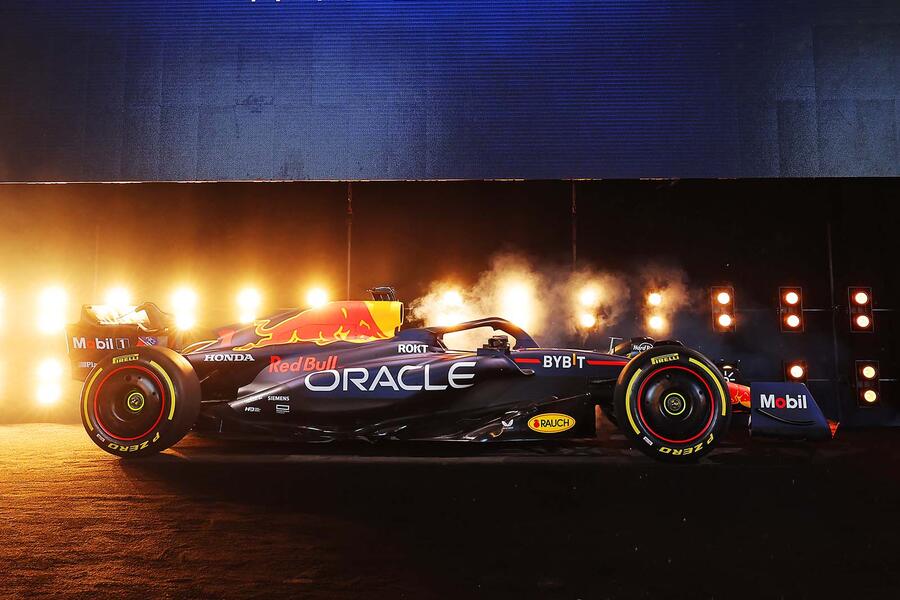 Red Bull launched the RB19 at a press event in New York. Due to be driven by Max Verstappen and Sergio Pérez, it uses a hybrid powertrain developed by Honda and Red Bull itself.
Williams FW45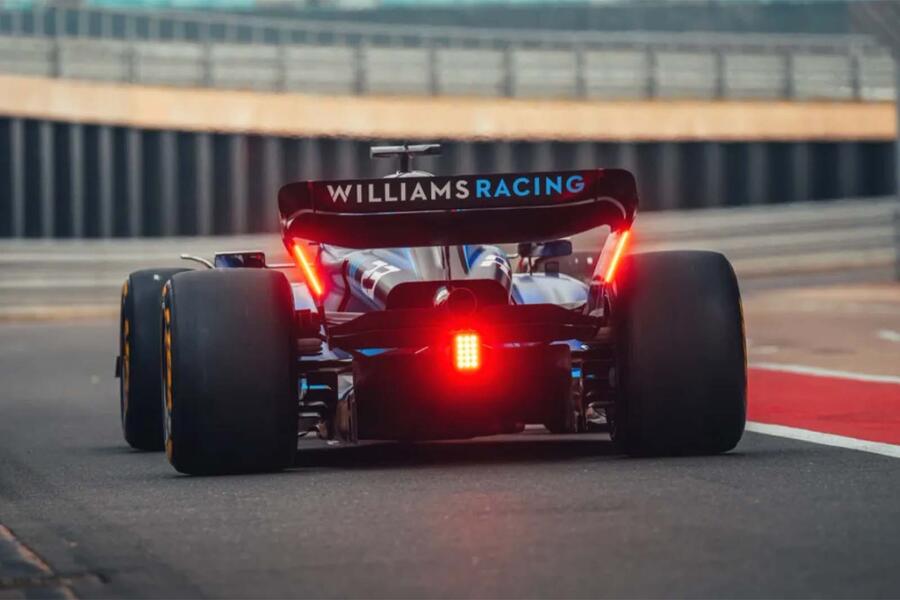 The FW45 replaces last season's slowest car, the FW44, and promises to be more dynamically efficient than its predecessor, both in terms of handling characteristics and aerodynamics. It's due to be driven by Logan Sergeant and Alexander Albon, the former making his F1 debut and the latter in his second season with Williams.
Which unveilings are still to come?
16 February - Alpine A523
When you see the A523 #Alpine pic.twitter.com/a4UIskPidD

— BWT Alpine F1 Team (@AlpineF1Team) February 12, 2023
<script async="" src="https://platform.twitter.com/widgets.js" charset="utf-8"></script>
Renault works team Alpine will be looking to distance itself from the midfield with its new A523, to be driven by Esteban Ocon – who took its first ever F1 win – and new signing Pierre Gasly after it's launched in London.
https://www.autocar.co.uk/car-news/motor...new-season