05-09-2022, 04:16 PM
Farewell, BMW i3: how EV changed the face of motoring
We take one last look at pioneering city car which forged the i-brand template a decade ago
The year is 2013 and the BMW i3 has just been launched.
Cast your mind back: the world was mercifully free of Covid, we were still three years away from teenagers TikToking, Prince Harry was mates with his brother and no one had yet thought that chucking a bucket of iced water over your head would lead to millions in charity donations.
It feels like a lifetime ago, and in car terms it was. Nine years is a life cycle and a half in most model runs, yet here we are today, still looking at a new i3 and still marvelling at it. And mourning it, because production will end in July.
It has been tipped as a future classic, no less than in our recent Autocar-Beaulieu Future Classics competition, and little wonder. There were other EVs before the i3 (heck, BMW itself had one with the Mini E trial fleet), but the i3 is the one that felt – and still feels – like it defined an era. A movement, even.
Why? I think it's due to the integrity of the idea: the i3 was born electric.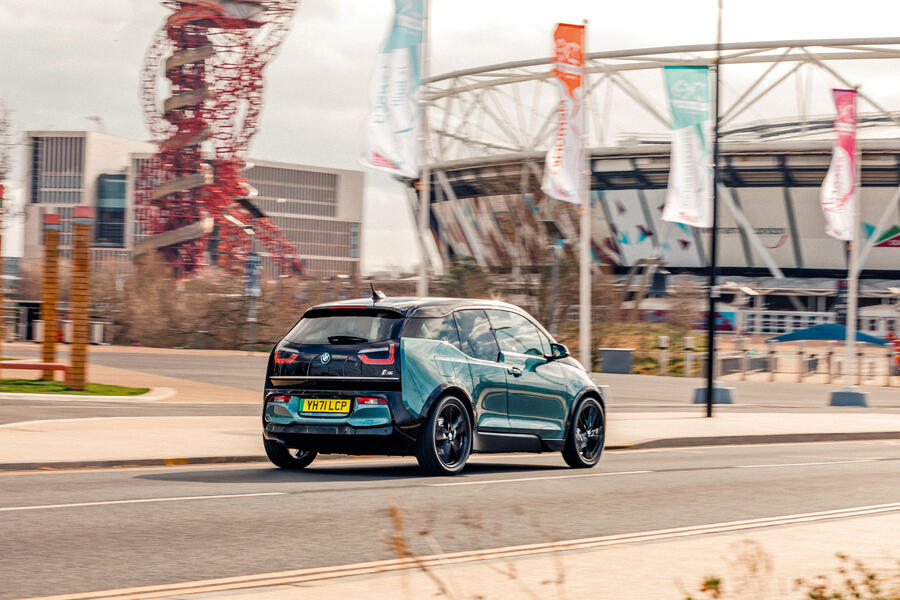 In 2010, BMW unveiled the Megacity concept (and later used it at the London Olympics) as a radical carbonfibre-reinforced-plastic (CFRP) passenger cell atop an aluminium chassis – a system that was so structurally strong it didn't need B-pillars. Hence the amazing rear-hinged rear doors were possible.
The key thing is that the production car stuck to that mantra, with the same focus on sustainability, recycled materials and those doors, which had made the original concept such a head-turner.
The CFRP passenger cell remained, so the i3 is a featherweight by EV standards: just 1290kg, even with the bigger, modern battery on board. The Renault Zoe from 2012 weighed 1465kg – 300kg more than the i3 from the same period.
Two powertrains were available back then: fully electric with 168bhp and a claimed 80- to 100-mile range, and a range extender with the same motor plus a 647cc two-cylinder petrol motorbike engine to charge the battery on the move.
Crucially, BMW developed its own electric motor for the i3, with its own characteristic torque curve. This is more stable at high revs – something the firm continues to actively pursue.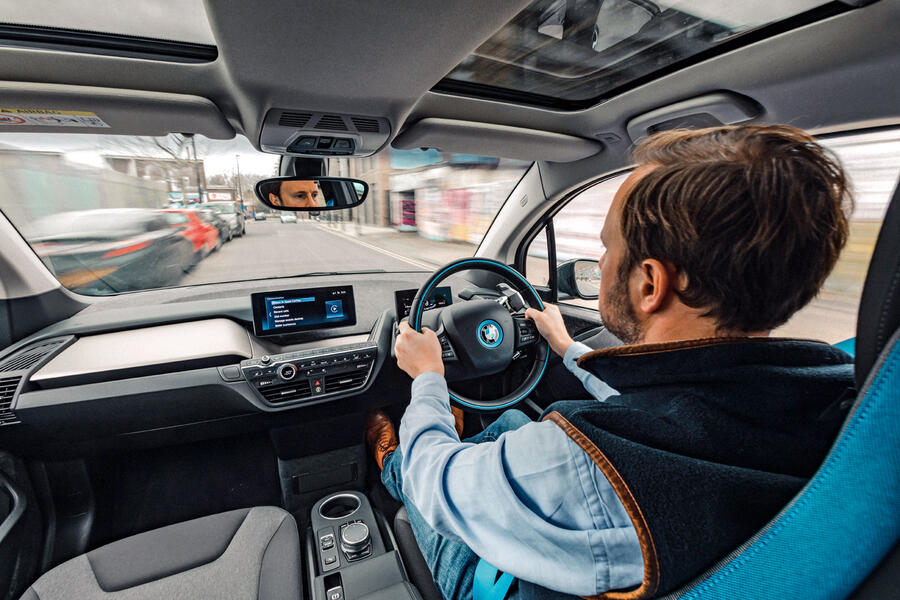 You can still feel it now. The i3 is whip-crack fast from 0-30mph, as with any other electric car, but the power doesn't tail off. You don't feel like you've hit a soft limiter, as you do in some other EVs, so it's a wonderfully rich acceleration curve, like in the Porsche Taycan. As a result, this doesn't feel like nine-year-old technology. In fact, better battery tech means the i3 can now claim nearly 180 miles on a charge.
It may sit you quite high up but its rear-wheel drive and accurate steering make it brilliant to drive, with an agility and precision that are lacking in a lot of EVs.
The i3 is a lesson in how light weight makes for a better car, proving that BMW's rigorous application of carving kilograms wherever it could has reaped rewards. Even the screws and bolts in the doors are aluminium, saving crucial grams, and the windscreen wiper has a honeycomb structure. As a result, you can sense the integrity of the project. It still feels special, even now.
At launch, people were instantly hooked. Michael Ani, once chief exterior designer at Audi and for the past 24 years in charge of his own automotive design consultancy, Makkina, had a passenger ride in one at the Frankfurt motor show in 2013 and has never looked back. He's on his second i3 now and has persuaded 10 of his friends to buy one. As he explains: "I thought there couldn't be anything better. Honestly, all these years later, it's just the same: the combination of the power, the silence and this beautiful kind of lounge-like interior that's still very modern."
With his design background, Ani touches on something interesting: "It's classless, which is a rare quality in a car. It doesn't fit any particular category and is very much its own thing." For a brand that has occasionally suffered from less than brilliant ownership associations with some cars, the i3 is the friendly one.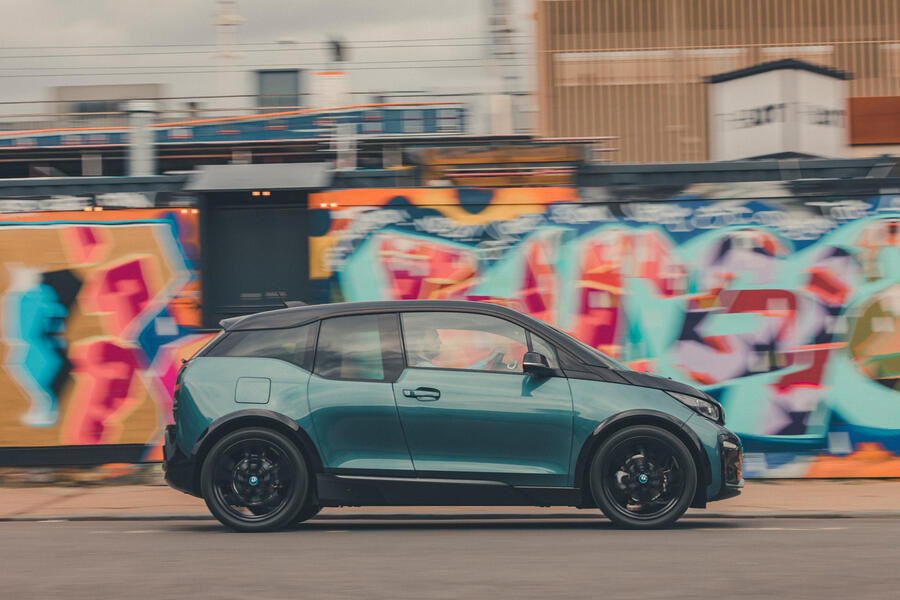 Not that it has all gone BMW's way. Despite the critical acclaim of the i3, sales have never hit the heights achieved by the Nissan Leaf. In 10 years, the Leaf managed 500,000 units, whereas the BMW is at 250,000 over nine years. Wieland Bruch, a spokesperson for the BMW Group, corporate and intergovernmental affairs, explained that the i3 has done what it needed to do for BMW, but that the firm felt the regulations would encourage faster uptake of EVs. Legislators and governments, as ever, don't move at the speed of big corporates. A decade of low fuel prices also hasn't helped.
Equally, BMW's owners perhaps weren't ready for the step-change of the i3. "At the beginning, more than 70% of i3 buyers came from other brands," says Bruch. "Of course, we had internal critics. What we tried with the i3 was so different to our traditional business model: the typical BMW aficionado hadn't been waiting for a BMW i3."
It's why BMW maintained a versatile platform that could cater for internal combustion engines and electric powertrains, to ensure it was adaptable. The i3 turned out to be an outlier, with its bespoke chassis.
But despite those headwinds, the i3 has set the tone in electrification for the company. It pioneered the 'i' nomenclature and it did so within the parameters of the wider BMW brand: there was minimal dilution of the BMW driving experience. It set the ethos for all BMW electric cars, for today's iX and i4 to build on.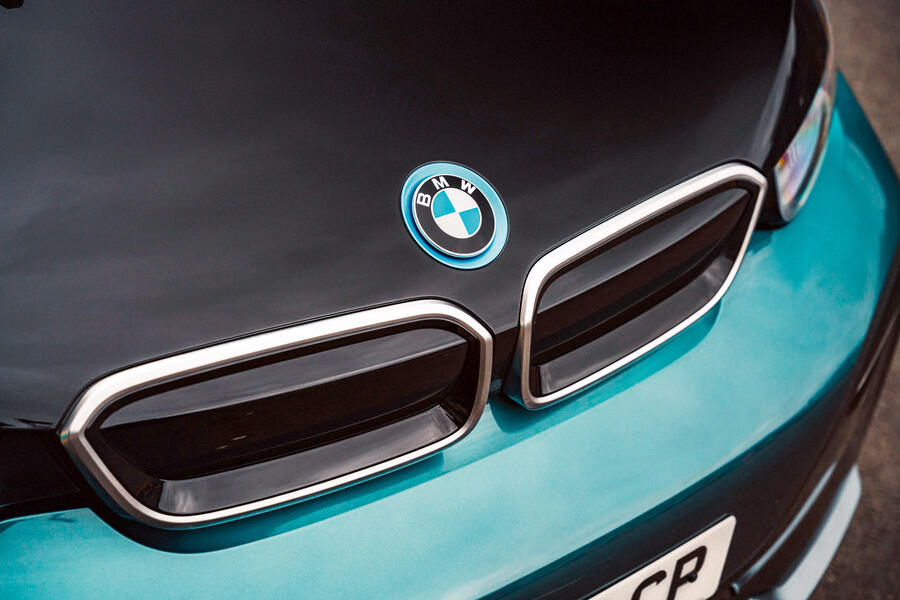 People often talk of acceleration syndrome with EVs, that the technology is only ever going to change faster and faster so that cars will become obsolete ever quicker. But the incredible thing about the i3 is that, driving it around London, it still feels and looks absolutely bang-on. It has not dated. Crucially, it doesn't feel like it will date, either.
That's perhaps its greatest achievement. That long after we've all finished dousing ourselves in ice-cold water, we're still enjoying the i3 as much as we ever were. It's going to be sorely missed.
How the i3 came to be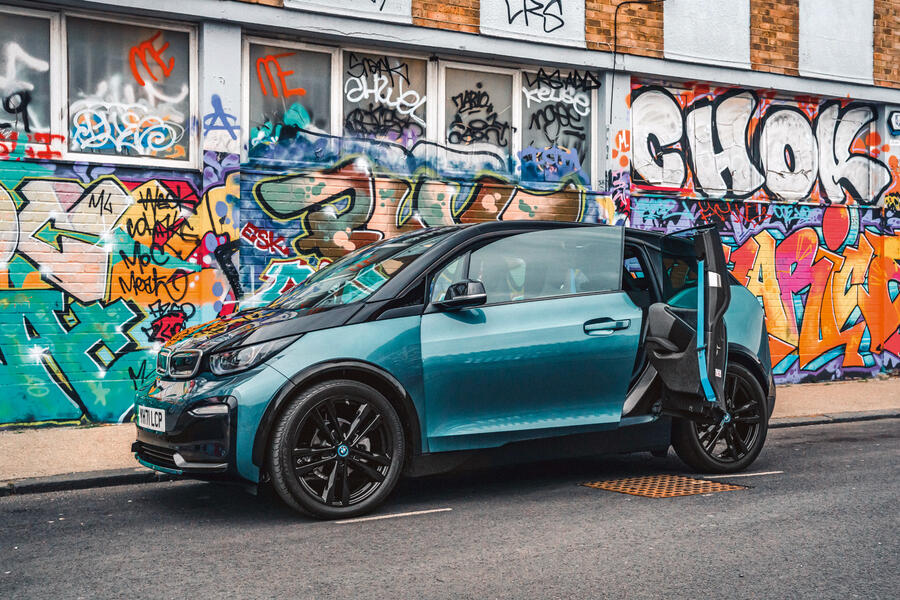 There are secret projects in car companies all the time, but I'll wager that very few have been squirrelled away in a loft above a former fire station. That's where the i3 was born, hidden away even from other sections of BMW's already secret development and innovation centre (FIZ) in Munich.
Wieland Bruch, a spokesperson for the BMW Group and someone involved with 'i' from the start, told us the i3 needed to be hidden because it was such a controversial idea, even within BMW.
Bruch says: "We had voices in the company saying that these engineers around the i3 are wasting all the money we have worked so hard to earn.
"But over the development of the car, the moment comes when other model line engineers want the interesting i3 modules for their own conventional projects. And that's the moment we knew the company was behind us."
How to a buy a used i3 and what you should pay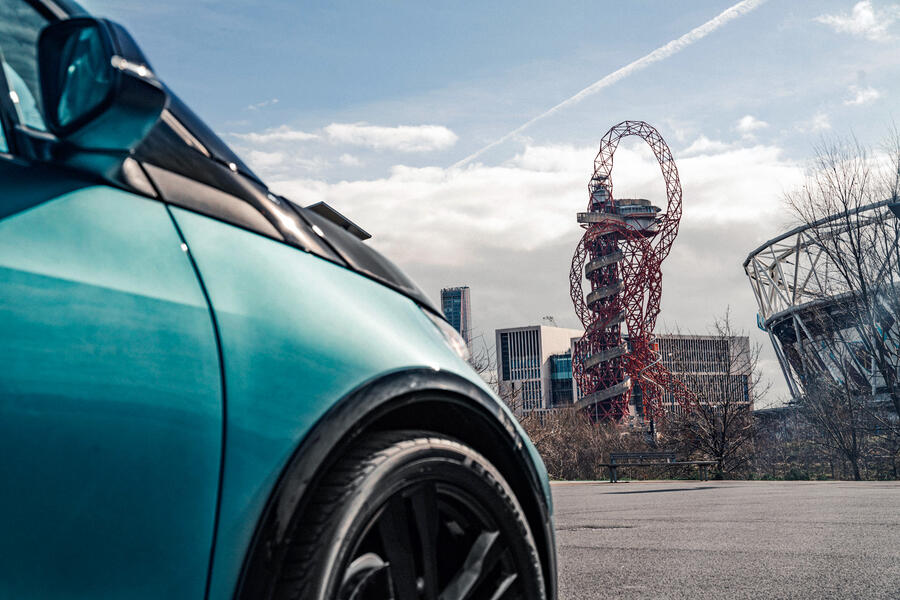 An early, entry-level i3 will cost you from £11,500 today. Cars at this price are 60Ah models, equipped with a 22.6kWh battery pack. They produce 168bhp and 184lb ft and offer up to 100 miles of range.
Upping your budget to £15,000 will give you a much wider range of i3 options. The most common model at this kind of money is the range extender (REx), which uses a 647cc two-cylinder petrol BMW motorbike engine, fuelled from a nine-litre tank. This acts as a generator for its 22.6kWh battery and boosts the i3's range to 180 miles. The 94Ah model is also found in this price bracket and has a 33kWh battery for an electriconly range of 124 miles.
You'll have to stretch to around £18,000 to get the 120Ah, with its 42.2kWh battery. It's worth seeking out, though, because it's able to travel 160 miles as a pure-EV. The 120Ah REx, meanwhile, boosts the range to 200 miles.
Common faults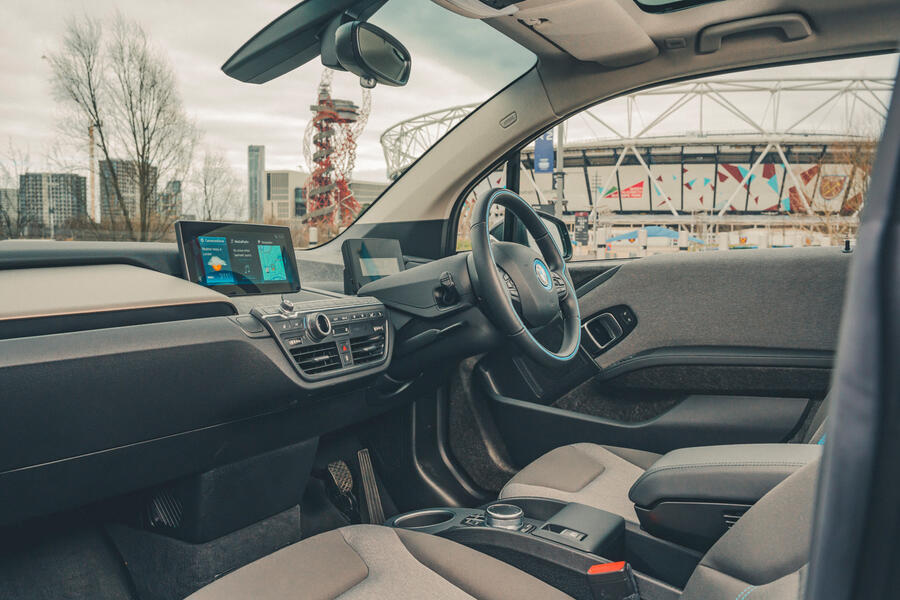 In June 2020, 189 cars were recalled due to a defective sensor in the airbag control unit, which may stop the airbag from being deployed when a vehicle has rolled over. BMW rectified affected cars for free.
Generally, though, the i3 has historically been a reliable car. "We don't have to work on them often," says Barrie Rowles, BMW master technician at Turner Automotive. "We mainly do MOTs and servicing, and that's just for range extenders, which sometimes need an oil change.
"They don't have many problems. Any high-voltage issues are all taken care of by BMW. There were a few teething problems on the first-generation models but, speaking to colleagues at BMW, they are very reliable.
"My advice for customers is just be careful when you're buying an electric vehicle out of warranty, because if they go wrong, you're looking at thousands, not hundreds."
Ones we found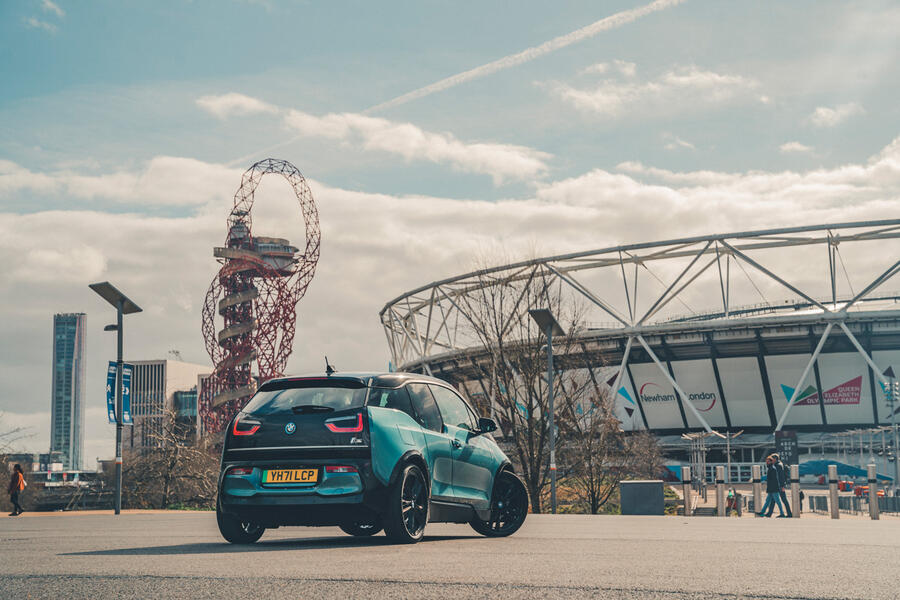 2014 BMW i3 60Ah, 100,000 miles, £11,500
2015 BMW i3 90Ah, 25,000 miles, £15,900
2017 BMW i3s REx, 35,000 miles, £20,500
https://www.autocar.co.uk/car-news/featu...e-motoring