09-06-2021, 11:56 PM
Fernando Alonso: I am a more complete driver now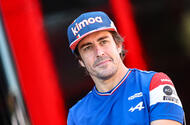 The two-time Formula 1 world champion is more fired up – and even more capable – than ever
On a mundane Tuesday afternoon three years ago, one of the greatest drivers whom Formula 1 fans had ever had the privilege of watching announced his retirement, aged 37. "After 17 wonderful years in this amazing sport, it's time for me to make a change and move on," he said, reflecting on a remarkable 311 races at the pinnacle of international motorsport, 32 of which he had won, resulting in two title trophies.
Yet just a few weeks ago, that very same man had every eye fixed on him as he masterfully defended his place, for 12 laps, from a far superior car driven by one of the very few people to share his level of talent. In doing so, he undoubtedly enabled his youthful team-mate, Esteban Ocon, to claim a first career F1 victory and the first for their team since way back in early 2013.
It sounds astounding, maybe even a flight of fancy, but then he is Fernando Alonso. "Making a change" for this most dedicated of racing drivers was never going to mean putting his feet up. Nor becoming a brand ambassador, a trendy YouTuber or a seemingly aimless haunter of grand prix paddocks. Forget, even, just keeping fit enough to mess around in low-level sports car races or national rallies.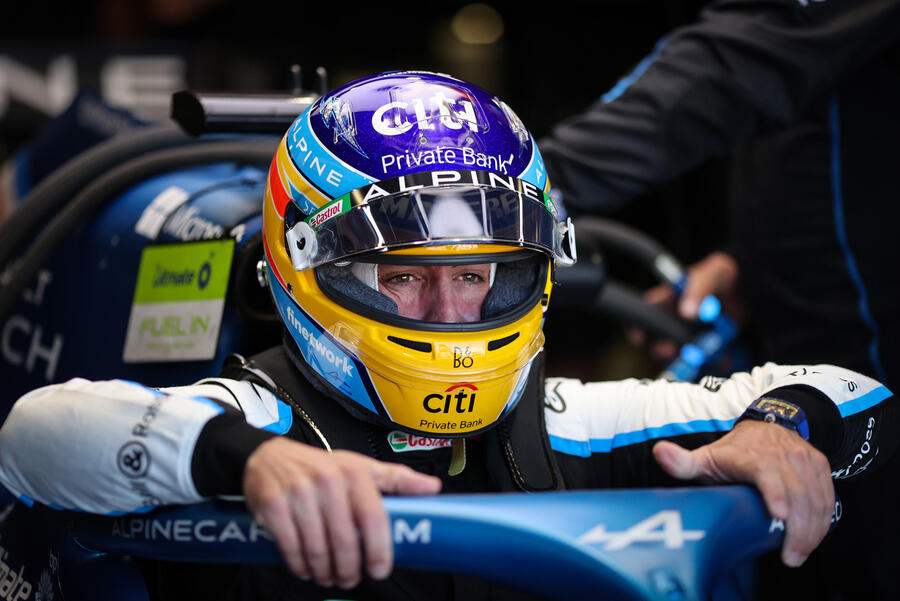 Instead, Alonso went straight from F1 into perhaps the second most prestigious and demanding motorsport category, the World Endurance Championship, driving an LMP1 missile for the leading Toyota team. Needless to say, he and his two co-drivers took the title at a canter, their campaign including winning the most famous race of all, the Le Mans 24 Hours. Which he duly won again the next year, along with taking another shot at the Indianapolis 500 plus a drive in the American equivalent of the WEC, the IMSA Sportscar Championship. Again, of course, he won. The next year, he even had a decent crack at the infamous cross-desert Dakar Rally.
So, few were surprised when it was announced that Alonso wanted another go at F1. The trouble was who would give him the chance, given his advancing age, his two years out and the bridges his famous temper had burned. Fortunately for him, and this time to the surprise of many, the team that was willing was his spiritual home: Renault (since rebranded as Alpine).
"That time away was very useful for me," reflects Alonso. "Driving in different cars and different series, with different driving styles and different teams that prepare for races in a different way, was good. I learned from all of those experiences. For example, the team spirit and effort in endurance racing is outstanding, and it taught me how much team effort can improve your overall performance.
"I'm not sure how much of my driving style learnings can be applied to F1 – on the Dakar, for example, you often brake with your left foot while you're at full throttle, which is completely forbidden in an F1 car – but I am a more complete driver now."
It must have been this more complete Alonso whom the world saw so grippingly blocking Sir Lewis Hamilton's Mercedes-AMG from spoiling the fête française at the Hungaroring.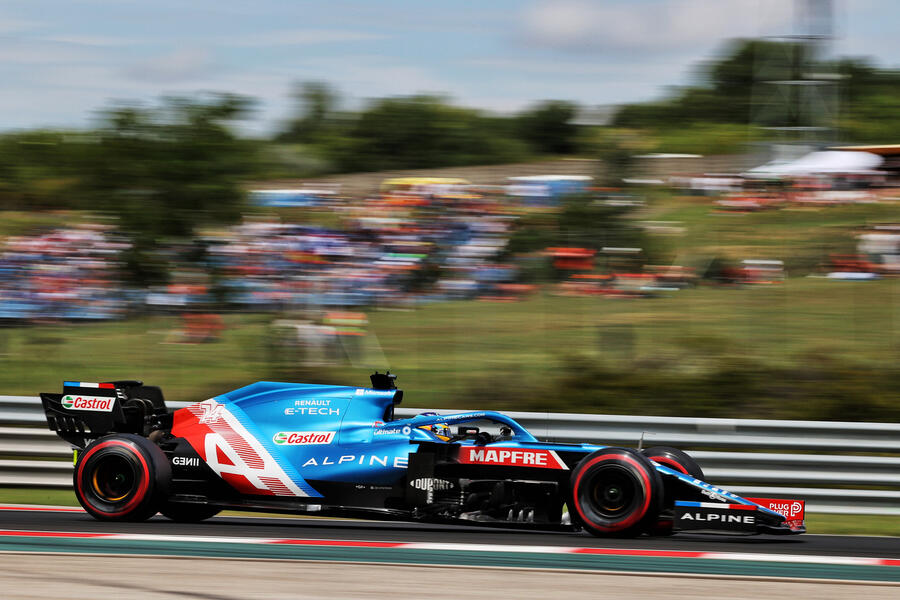 Already the Spaniard had performed some eye-catching numbers on his comeback tour, most notably a sixth-place finish around the tricky Baku street circuit and seventh at Silverstone, the latter coming after he'd leapt off the line and defended defiantly for several laps to gain four grid positions in F1's inaugural sprint qualifying race.
It's all the more impressive when you hear he had a steep learning curve. "The biggest challenge [in returning] was the tyres," he says. "They're very different from any other category in motorsport: they only work in a very certain window of temperature and a certain window for maximum performance. You have to work with the team and with the tyre specialists to make sure that you're starting your qualifying laps at the right temperature, with the brakes in the right window… It was a big challenge on this car."
And this was in addition to him returning to peak physical fitness in pre-season – a challenge significantly compounded by being knocked off his bicycle by a car, fracturing his jaw. "You have to go back to a different training regime," he says, "especially with the neck: it's very unique in F1 how much you need to train it [due to the extreme g-forces during cornering]. You need to prepare yourself, and even if you're prepared – or think you're prepared – for the first couple of the races, you're only perfectly fit by race three or race four, after you've completed a couple of grands prix." Incidentally, those were four grands prix in which Alonso twice finished in the points in what is probably only the sixth-fastest machine.
"I'm definitely looking forward to keeping this momentum," he says. "We seem a little bit more confident with the car, and with the tyres as well, and are maximising the potential."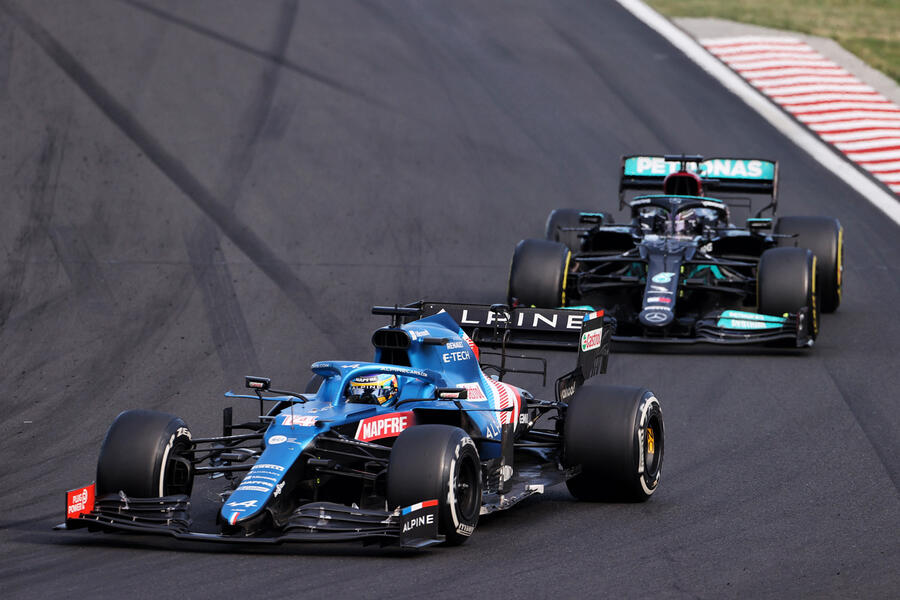 One might conclude that Alonso feels more at home, more relaxed, now that he's back with the team for which he won the 2005 and 2006 championships. In the interlude, he had an annus horribilis at McLaren; a period of initial promise at Ferrari that after many near misses ended in bitterness; and a nightmare return to McLaren, largely due to Honda's infamous "GP2 engine".
"The team is not too different," Alonso muses. "It has definitely changed: the factory is bigger, there are new technologies on F1 cars and everything is run by computers now, compared with [when I first arrived in] 2002, when it was more manual and handmade. But the team's DNA remains more or less the same, and the ambitions. The way of work in Renault in the past and Alpine now is a little bit different than in any other team: it's more of a family atmosphere, more friendly, and I'm happy. I always worked quite nicely in this team, and it's no different now."
You would be hard pressed to find an F1 fan not excited at the prospect of a fully fit, firing, motivated and – crucially – happy Alonso being part of the grid, regardless of the fact that he's now 40. Especially when we will also have Hamilton leading Mercedes, Max Verstappen at Red Bull, two classy young drivers at Ferrari, Sebastian Vettel at a cash-injected Aston Martin, a resurgent McLaren with a new British star… Indeed, Alonso considers this one of the most competitive cohorts of which he has been a member.
And the fans' excitement will hit fever pitch should his faith in his Alpine team be justified in 2022, when a new technical formula will be imposed in the hope of vastly improving the closeness of racing between F1 cars.
"The 2022 car is taking priority for everyone now, and the expectations are high," Alonso says. "We know that the change of regulations is big enough that it can change the order of the grid. So it's a good opportunity for many teams: Alpine, McLaren, Ferrari… There are many that are putting a lot of hopes into next year. And we will try to be a contender for bigger things." In fact, he might have even uttered the word 'championships'…
Alonso's top five Grands Prix
2005 San Marino GP: Alonso proved he was title material as he held off Michael Schumacher's Ferrari for lap after lap to win, despite being down on power, in what can be seen as a changing of the generational guard.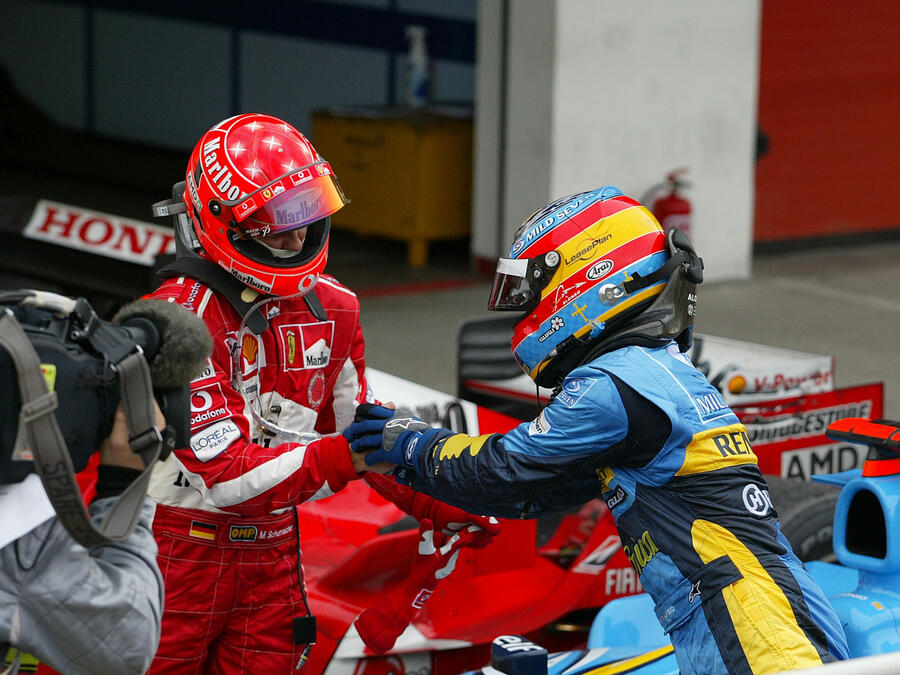 2012 European GP: In front of a compatriot crowd, Alonso went on a charge and pulled off some great overtakes (never mind a little luck) to win from a lowly 11th at the overtaking-limited Valencia street circuit.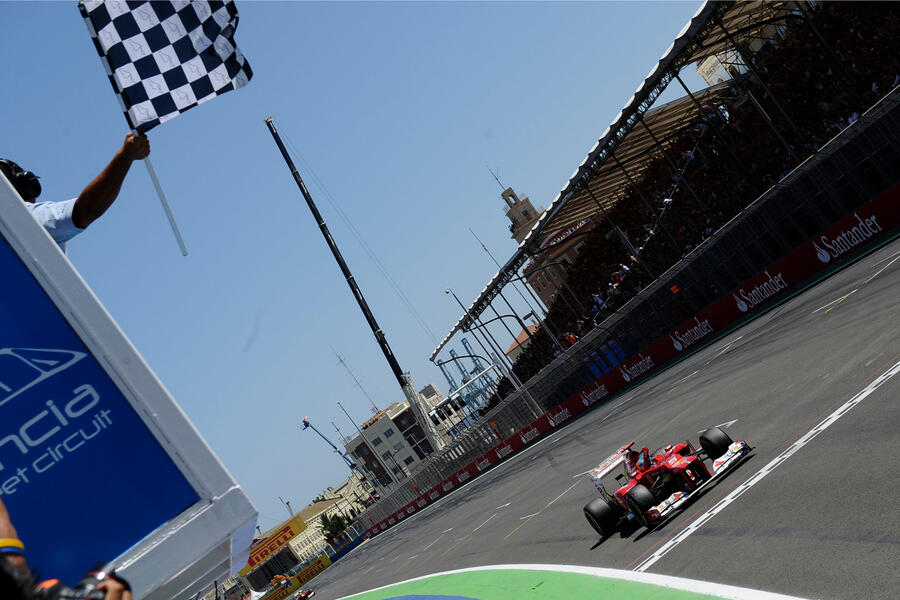 2013 Spanish GP: Bravely overtaking his rivals and correctly deciding his own strategy, Alonso won at home again from fifth place on the grid at the even less opportune Circuit de Catalunya.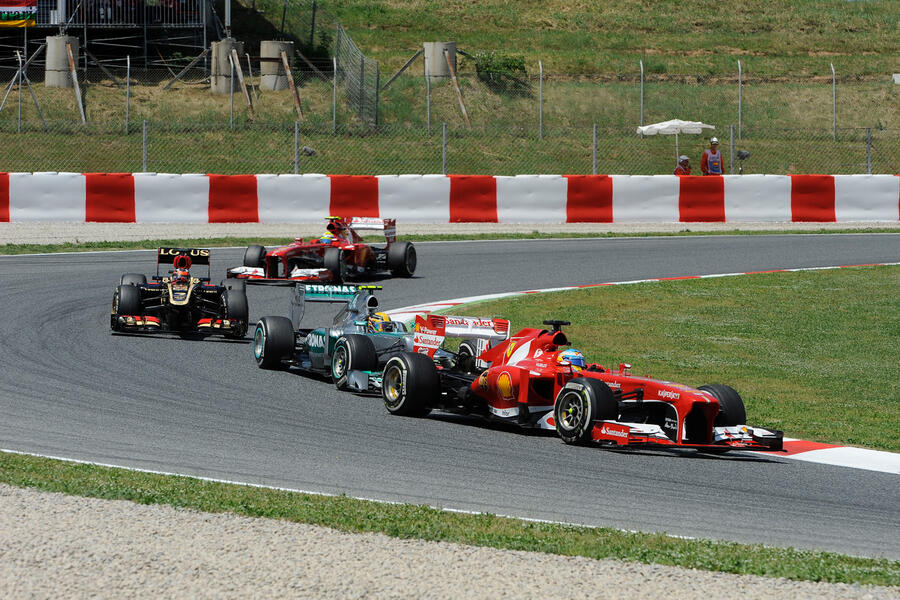 2005 Brazilian GP: The world rested on the shoulders of 24-year-old Alonso at Interlagos, as he had to stay in reach of title rival Kimi Räikkönen's McLaren to win Renault's first F1 title and become the youngest champion yet. Strong shoulders, as it turned out.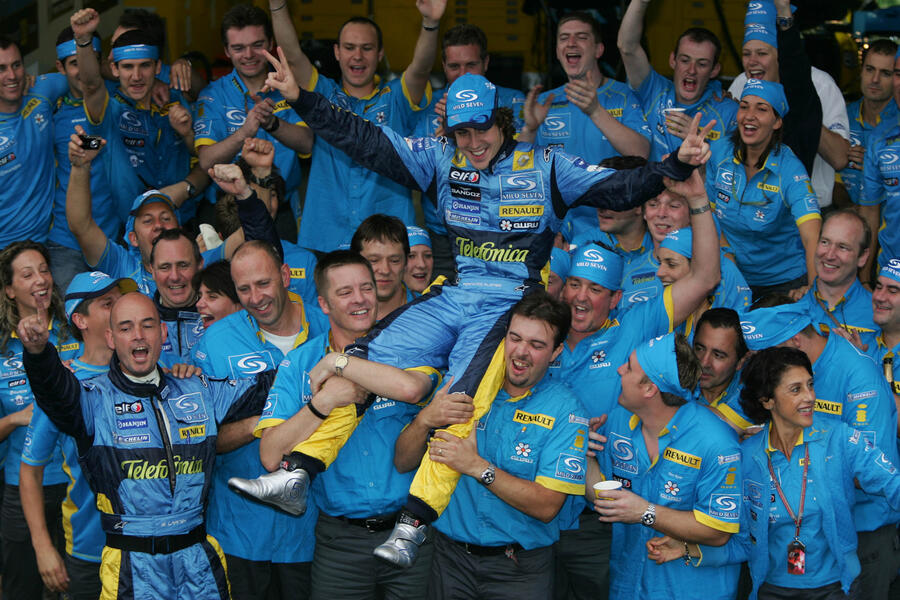 2018 Azerbaijan GP: "The best race of my life", according to Alonso at the time, is one you may have forgot. After a first- lap collision, he battled his laggard McLaren, now significantly damaged, up to seventh by the flag.
READ MORE
Should Fernando Alonso be considered an F1 great?
Alpine's Esteban Ocon claims maiden F1 victory
https://www.autocar.co.uk/car-news/motor...driver-now