10-07-2023, 10:21 AM
First drive: 2024 Toyota Prius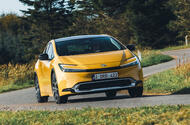 The Prius has never been more desirable, yet we're being denied it in the UK. So what are we missing?
One car has been flying the flag for electrification longer than most: the Toyota Prius.
Over four generations and more than five million examples sold in 26 years, the Prius was originally billed by its maker as 'the car for the 21st century', a trailblazer for more efficient driving, harnessing part-electric power in what subsequently became known as a self-charging hybrid.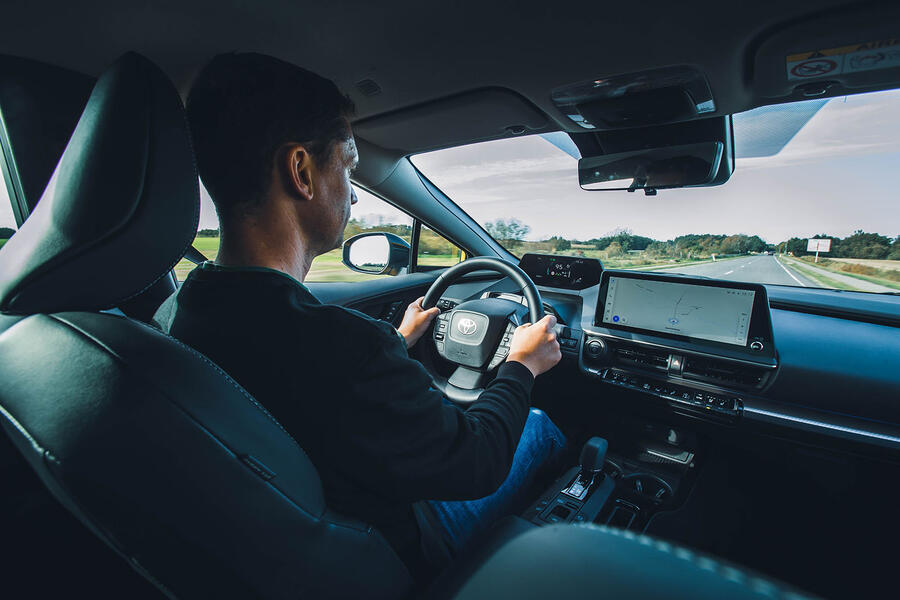 The world has come around to Toyota's view, and then some. Every car maker with any eye on a solvent future is now producing electrified models to reduce emissions (Toyota says the Prius alone has saved more than 82 million tonnes of CO2 entering the atmosphere) ultimately down towards zero. Not every car maker or car buyer is ready to go full on into electric cars, so hybrid power remains a fine bridging technology to improve efficiency and emissions by pairing electric propulsion with an internal combustion engine. 
In this context, then, you'd think that the new fifth-generation Toyota Prius would be ripe for a successful launch in the UK, especially as it looks this good. But no: this Prius is not for us.
Truth is, we Brits don't buy the Prius. When this new version was revealed at the 2022 LA motor show, Toyota highlighted that just 563 Prius models were sold in 2021 compared with just under 18,000 Toyota C-HRs. Uber drivers are being pointed in the direction of the Toyota Corolla Touring Sports.
Perhaps we didn't buy the previous Priuses (Pri-ii?) because of that Uber reputation in recent years, and a sneeriness towards the car before that because of it being seen as a bit of a Hollywood stooge. But then it was always quite frumpy to look at, and up until the fourth-generation model a car devoid of any character to drive from the dark days of Toyota.
But just look at it now. Would we be inclined to buy this Prius? It's sleek and sporty, rakish in profile and really rather desirable. Put it next to even a fourth-generation Prius and you'll never have guessed the lineage, save for a very loose wedge shape.
The proportions are very different from before. This Prius is 50mm lower and 46mm shorter than the previous car but the wheelbase has increased by 50mm. It's 22mm wider as well and looks more so than that thanks to a light bar that runs the full width of the car's front. It rides on 19in alloy wheels.
It's all change visually and all change under the bonnet, too. While a classic series hybrid (sorry, self-charging hybrid) will be offered in some global markets based around a 2.0-litre engine, in Europe the Prius will be sold as a plug-in hybrid only. This mixes a 2.0-litre petrol engine with twin electric motors for a combined 220bhp, working in conjunction with a 13.6kWh battery that provides a 45-mile electric range.
A very nice drivetrain it is, too. For the most part, you're able to nip around on electric power as that EV range is substantial and on a typical journey you're unlikely to exhaust it. When you do, the engine can be a bit grumbly and the refinement drops under heavier acceleration loads; 'twas ever thus with many a hybrid and the Prius is no exception. 
Still, among a sea of heavy, bulky and often bloated electric cars, the Prius feels a breath of fresh air to drive. It is based on the latest version of Toyota's TNGA platform, which has already yielded many an everyday handling hero and the Prius is another one. Here, that platform is said to be stiffer, quieter and more stable than before.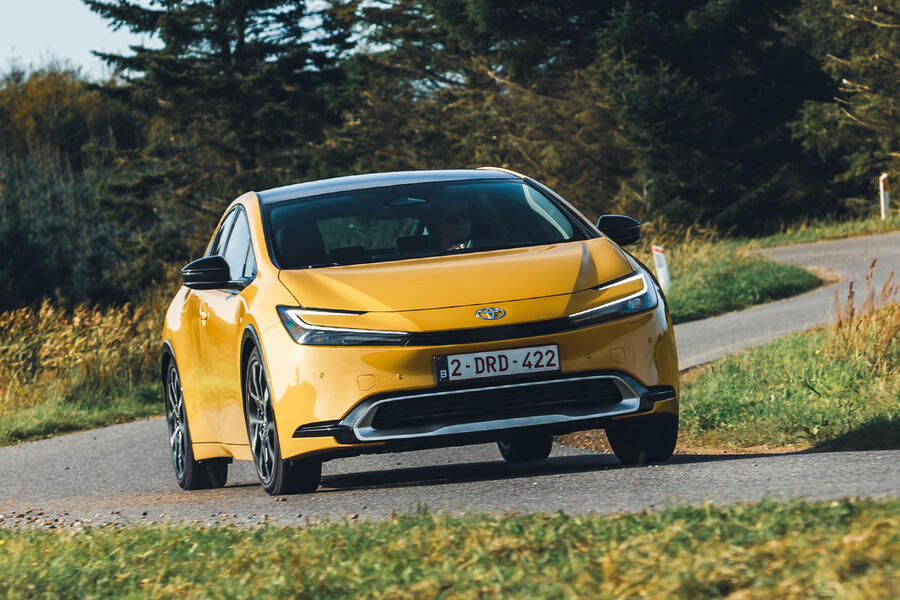 This new Prius feels shrink-wrapped and fleet of foot, alert and nimble and keen to change direction. The chunky steering wheel feels great in your hands and the steering itself is direct and precise, backed by the Prius's willingness to be really turned in to a corner. It's surprisingly resistant to understeer and just good, honest, everyday fun. Drab to drive this is not, and the tidy handling is backed up with a supple ride at all speeds. Who'd have thought we'd ever say this about a Prius?
The interior lacks the wow factor of the exterior, let down by a drab steering wheel taken from the Toyota bZ4X. Better news comes from the number of physical controls on the dashboard, including those for the heating and ventilation. A large touchscreen for the infotainment atop the dash is clear, with good graphics, and a further driver display is pushed a long way back almost to the windscreen, which makes it sit nicely in your eyeline and probably saves Toyota the cost of fitting a head-up display in the process. 
The sleeker profile has resulted in a trade-off in rear space for passengers, if not at the tape measure then certainly in perception as the narrower windows make it feel cosier. The rear interior door handles might need a continental taxi driver to put a sign up on the back of the front headrest saying where to locate them, assuming they didn't buy a Corolla estate instead, of course.
Ultimately, it's a shame UK buyers aren't given the chance to buy the Prius when it's this capable. Toyota is a company that rarely lacks confidence, but it's one thing deciding not to take the Prius when looking at past performance with a very different proportion and quite another when the car has been so successfully reinvented. 
Toyota Prius PHEV
Verdict 4 stars 
Engine 4 cyls in line, 1987cc, petrol, plus 161bhp permanent magnet synchronous motor Power 220bhp (peak combined) Torque 140lb ft at 5200rpm (engine only) Transmission eCVT, front-wheel drive Battery 13.6kWh Kerb weight 1545kg 0-62mph 6.8sec Top speed 110mph Economy 404mpg CO2, tax band 16g/km, na Electric range 45 miles Rivals Hyundai Ioniq PHEV, Kia Niro PHEV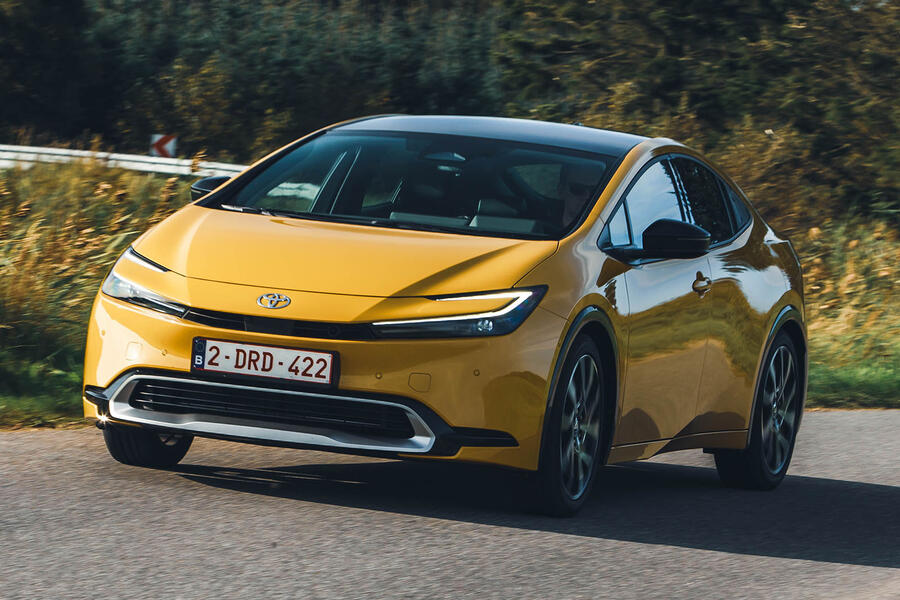 https://www.autocar.co.uk/car-news/new-c...yota-prius