05-14-2023, 07:49 PM
Fisker Pear delayed to 2025 as start-up finalises battery supplier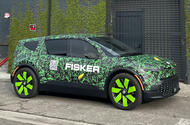 The Fisker Pear will have a minimalist interior intended to cut its cost
Sub-£28,000 electric hatchback from American start-up is being designed for minimal complexity
The Fisker Pear will cost less than £28,000 when it's launched in the UK, founder and CEO Henrik Fisker has said – although this has been delayed to 2025.
The Pear – whose name stands for Personal Electric Automotive Revolution – will be positioned below the upcoming Fisker Ocean in the American start-up's range and is being designed to minimise cost.
Speaking at the Financial Times Future of the Car conference, Fisker said: "Our next vehicle will start probably under £28,000, and it will be quite radical. In fact, it's so radical that we actually have to make some new production methods."
The Pear will use a dedicated steel chassis designed to have 25% fewer parts than a conventional platform in a process that he dubbed "steel-plus-plus".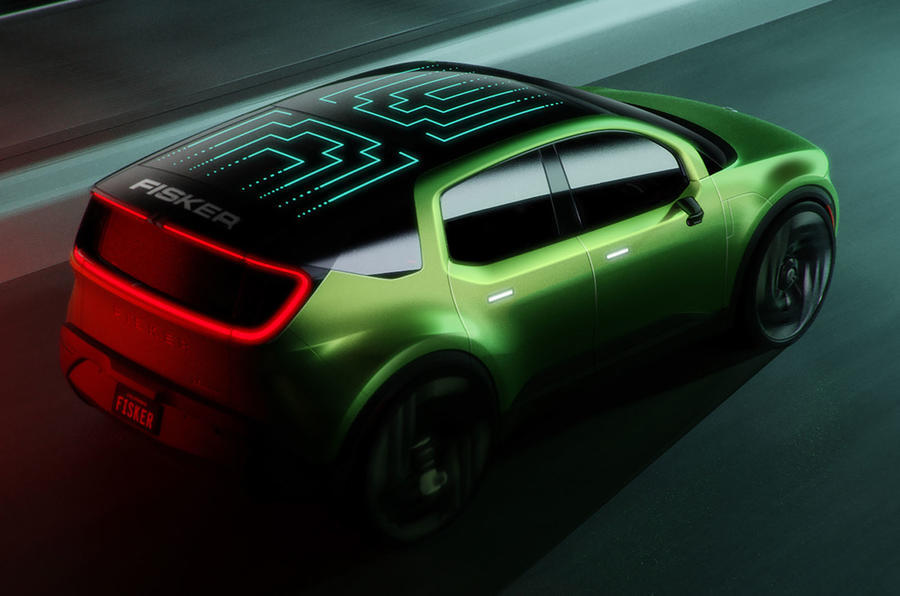 It will also offer a bare-bones interior with "zero moving parts" – "we don't have the typical centre console that you can open up, and the typical glove compartment, and all these types of things" – to free up budget for a large infotainment screen.
Fisker continued: "Today we see the buyers care about how big the screen is in the car and how connected the car is. They don't necessarily care about some of these other typical automotive-related things."
Key to this approach will be an on-board computer using fewer, more centralised ECUs.
Chief technology officer Burkhard Huhnke said in February that this approach reduces the material cost of the vehicle and "increases the performance drastically".
Chief financial officer Geeta Gupta-Fisker said the Pear will be "driven by software, not hardware", and Fisker today added that his firm's staff roll comprises "more than 50% software engineers".
Two battery sizes will be offered: one giving 100-150 miles of range, aimed at city buyers, and another giving 300-plus miles.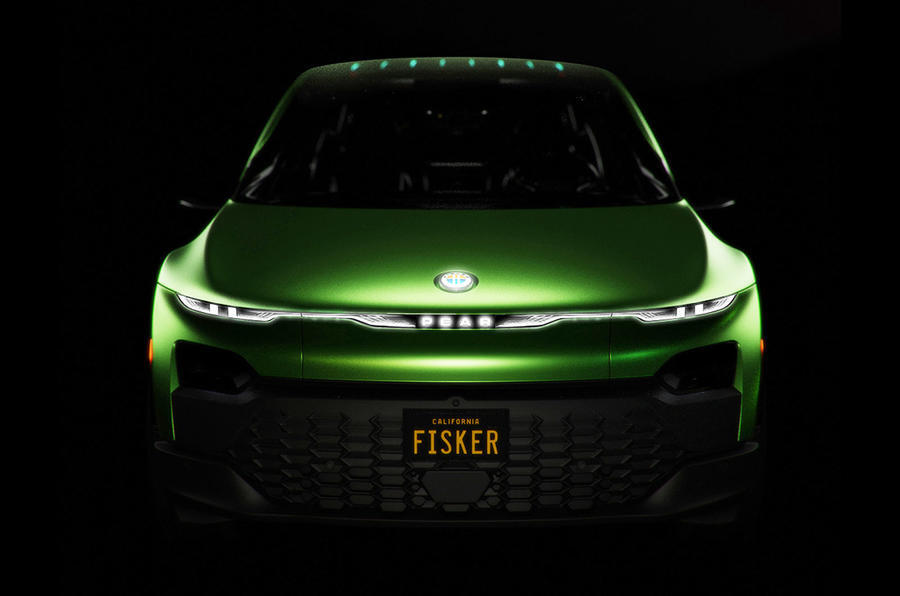 Fisker said at the FT conference: "In two years, you will see people realising they don't need that [big a] range, specifically if they have a second car. But it doesn't work today. There's a few cars out there that have a 100-150 mile range and aren't selling.
"I do think [an attitude shift is] going to happen in two years. So with the Pear, we will offer a small battery for those.
"Let's say you have a second car and you live in London: you don't need more than maybe 100-150 miles of range. But at this point in time, to become competitive, we need a long range."
The Pear will be built by Taiwanese technology manufacturing giant Foxconn at a former General Motors facility in the American state of Ohio, Fisker has said previously.
Deliveries were initially set to begin in 2024, but this has been pushed back to "some time in the first half of 2025", owing to the process of finalising a battery supplier.
Fisker had originally committed to a significantly lower price for the Pear, saying in February that "it will come out at $29,900" – then the equivalent of £24,700.
His company aims for the Pear to be completely carbon-neutral by 2027, by which date it's also targeting an annual volume of one million.
It has suffered several delays in delivering the Ocean SUV, having cut its first-year production forecast for the model down from 42,400 to 32,000-36,000, as of its first-quarter financial report.
This reduction was attributed to supply-chain problems and delays in homologating the car in the US, where it awaits approval from the Environmental Protection Agency and California Air Resources Board. 
Fisker: "We need to have a supercar"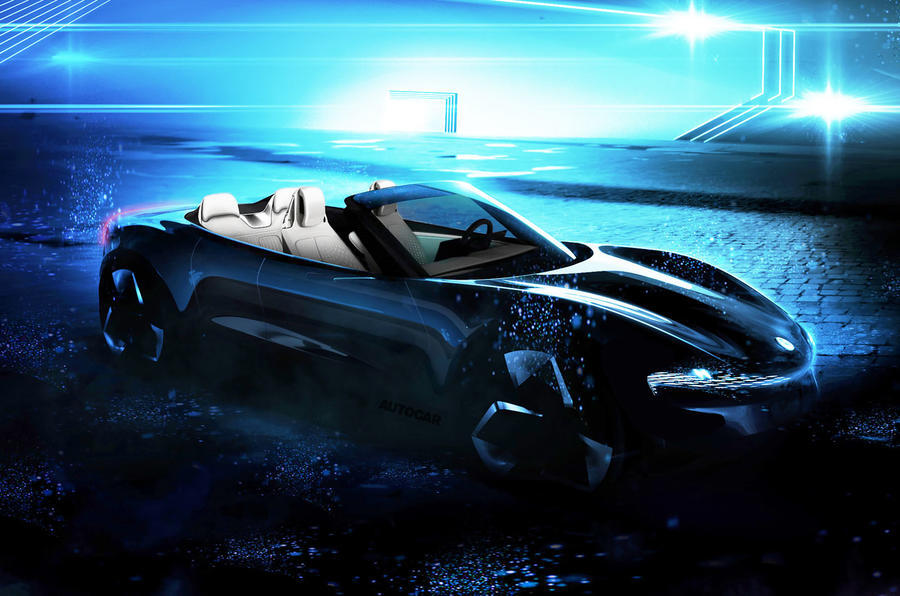 Hot on the heels of both the Ocean and Pear will be the Fisker Ronin, a four-seat drop-top supercar being developed at the firm's Magic Works facility in the UK.
Its tri-motor powertrain is intended to send it from 0-62mph in less than 2.0sec and a range of more than 600 miles is targetted.
More importantly, it will serve as a testbed and a showcase for features of future high-volume cars.
Henrik Fisker last year said: "The benefit [of a supercar] is being able to explore new technologies that we normally wouldn't be able to do on a high-volume car. For example, we're working on a very large integrated battery pack solution. 
"We're also looking at expanding the use of luxurious recycled materials in the interior, which is probably too expensive right now for a high-volume car." 
But there is also the enthusiast aspect to consider, he said: "There's also just emotion in it. I love cars: we need to have a supercar."
Additional reporting by Felix Page
https://www.autocar.co.uk/car-news/new-c...y-supplier