04-27-2022, 12:10 PM
Ford Sierra RS500: Reviving a BTCC legend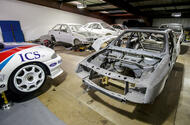 CNC Motorsport AWS's first job is to prep the bodyshell
CNC Motorsport is building three faithful replicas of a 40-time BTCC race winner
The Ford Sierra is regarded by most as being rather unexceptional, but then there's the Sierra RS500, a car that still has a cult following today and examples of which fetch big money. But wait: there's more, because beyond that is the RS500 race car, which dominated the British Touring Car Championship in the 1980s, scoring 40 race wins.
Nine of those victories were with Andy Rouse at the wheel. Not only is he a four-time BTCC champion but his race car preparation business, Andy Rouse Engineering (ARE), also built the cars.
Former ARE employee Alan Strachan now owns CNC Motorsport AWS and recently announced plans to build three continuation RS500 models to the exact Group A specification of the era, with Rouse's blessing.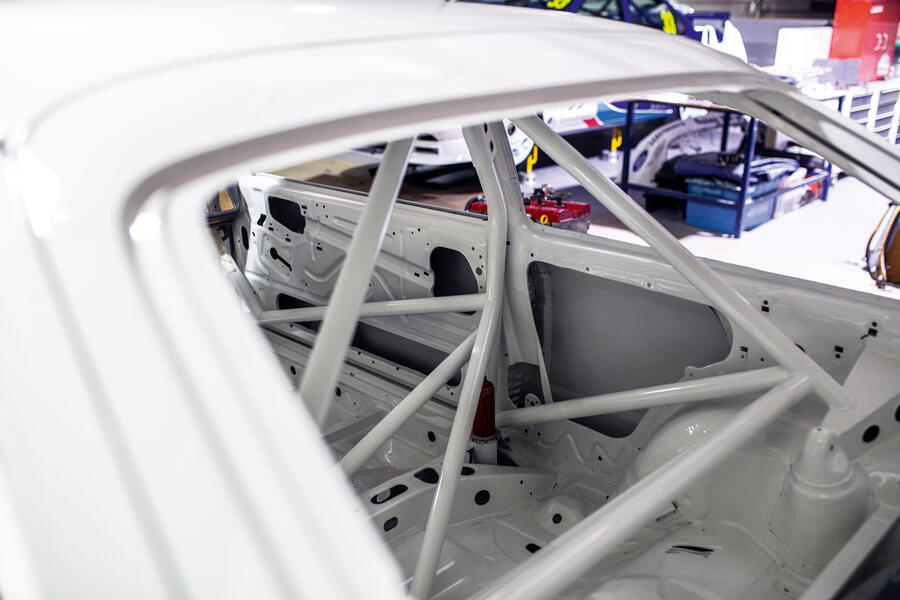 Many of the original RS500 race cars were built in small workshops, so it's perhaps appropriate that the three continuation cars are being created in a nameless industrial unit in Gloucestershire. Inside, we're greeted by a customer's immaculate RS500 road car and beside it sits the Sierra Sapphire Cosworth driven by Sabine Schmitz in Group N racing in Germany. Further in is a Rover SD1, a Jaguar E-Type and among the rarest of Rovers, one of only two works racing P6 models. But we're not here for those, not this time anyway.
Upstairs, alongside a pair of Merkur XR4Ti restorations sits the first of the three original '909' Motorsport RS500 bodyshells that will form the basis of the cars, which will be built to the exact Group A regulations of the time and can be used for period racing.
"We started with the idea that it might be fun to build some continuation models," says Strachan. "Andy got on board with it, which is surprising because he doesn't understand why people still hold him in such high regard. For him, it was just his job and his job was to build and race cars."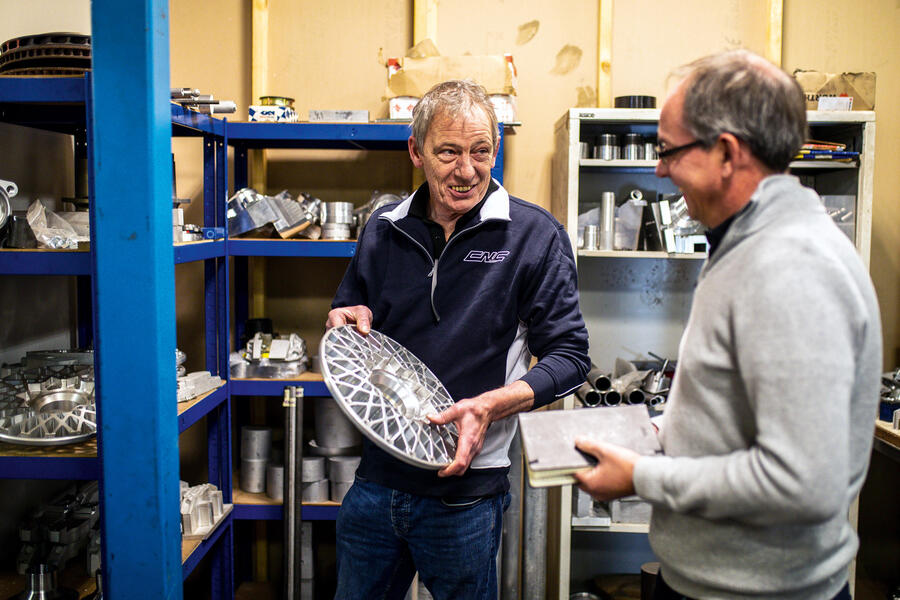 Now it's Strachan's job to continue that legacy. Production of what will become ARE 001/22 gets under way this month and will take around six months to complete. Although Strachan has all the original regulations and technical specifications, he has also reverse engineered many of the components over the years and his workshop has full CNC milling facilities to make anything from brake calipers to a full front suspension kit. That's useful because he says there are no original parts available anywhere in the world and none of the original suppliers exists.
The first task now will be to prepare the shell, including seam welding and fitting the roll-cage. Strachan says he currently has around 30% of the parts needed, including a brand-new 575bhp Cosworth YB engine that has just been delivered to the workshop. The engines are being manufactured by race engine specialist Harvey Gibbs, while the five-speed gearboxes and differentials will be made by Bara Motor Sport. Other components that have had to be outsourced include the instrument cluster and electronic control unit.
Although each car will be built to the exact regulations of the time, there are a few areas of interpretation. This includes the roll-cage, for which Strachan has certification to meet historic racing rules, and both the famous rear spoiler and bumpers. Originals were made of plastic but, he says, they are impossible to find. Instead, he is having new ones made from glassfibre-reinforced plastic and he is sure that even the purists will be okay with this.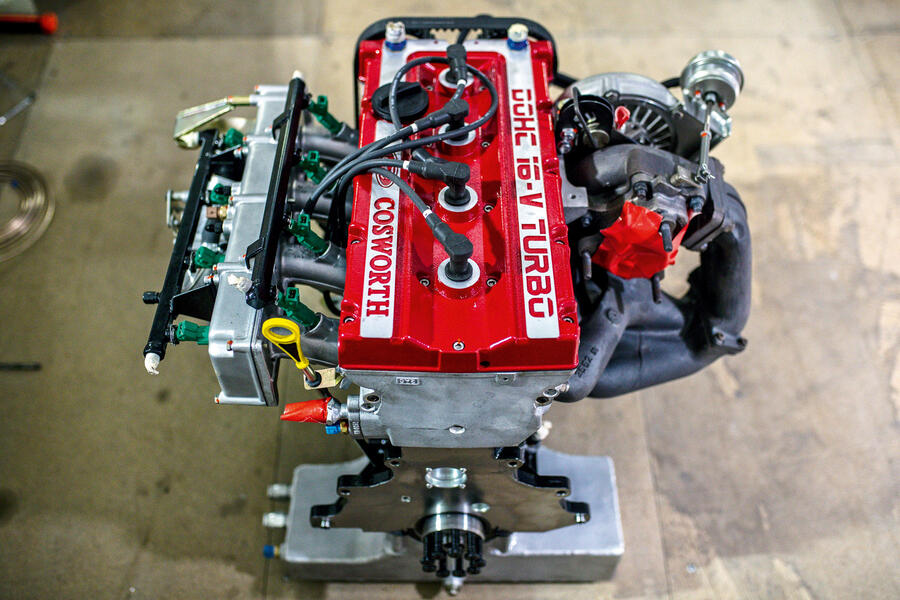 They should be, because he himself is a purist, telling us that, yes, he could build an all-singing, all-dancing car in an original shell, but it wouldn't be allowed to race against a proper period car.
"If you want to race a Group A touring car, race a Group A touring car, not something that isn't," he says vociferously. He has a passion for period cars and that's clear, but what about the provenance of the continuation model?
"Each continuation car will create its own history, while still being part of the history of the RS500," he says.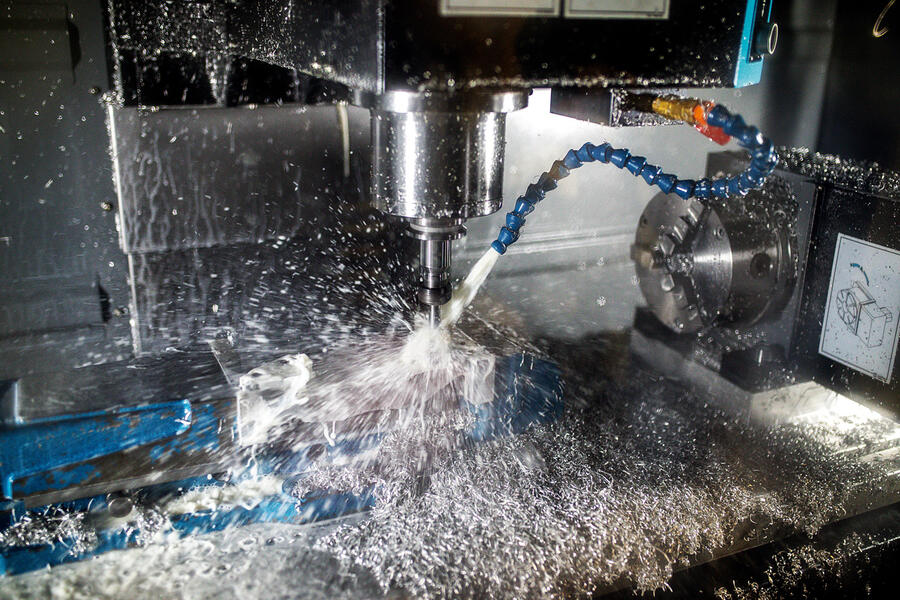 So how does Rouse feel about it all? "The RS500 was our most successful racing car by far," says Rouse. "It was the most iconic car, the greatest car to drive. It was a really good business for us. We built probably 30 cars and over 100 engines in the space of two or three years. So it was a great time. I'm pleased with the fact that Alan's going to produce these cars, because it creates a new interest. I'm just amazed people still remember me and what I did after all this time."
Rouse may be modest, but those who hand over £185,000 for one of the continuation models will have a genuine Andy Rouse Engineering Group A Ford Sierra RS500 Cosworth, a car for which the word 'modest' will never be appropriate.
A quick guide to Andy Rouse
Andy Rouse is regarded by many as the best BTCC driver of all time. He has four BTCC titles to his name, 60 race victories in the championship and two Willhire 24-hour race wins. He also raced at Le Mans three times.
His career started in the 1960s in Formula Ford and he switched to saloon car racing in the 1970s. He won the Ford Escort Mexico series and then joined Broadspeed in the British Saloon Car Championship, winning the overall title in 1975.
He set up his own race car engineering company in 1981 and won the BTCC in 1983 and in 1984, famously driving a Rover SD1 that finished ahead of the Rover factory team. In that same year, Ford gave him the contract to build the Sierra Cosworth touring cars, but it was in a Ford XR4Ti that he took his final BTCC title in 1985.
Rouse continued to build race cars but eventually retired from professional motorsport in 1995.
Mike Symth
https://www.autocar.co.uk/car-news/featu...tcc-legend