03-05-2023, 08:19 AM
Formula 1 2023: all you need to know before the first race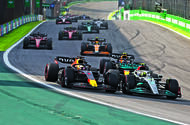 Can Lewis Hamilton fight off champion Max Verstappen and claim an eighth title?
Our motorsport obsessives dive into the upcoming Formula 1 season, with many twists and turns ahead
The new F1 season starts this weekend, promising extra glitz and glamour.
Ahead of a record 23 grands prix, including a new one in Vegas, join Damien Smith and Edd Straw as they size up all the teams and drivers.
A three-way title battle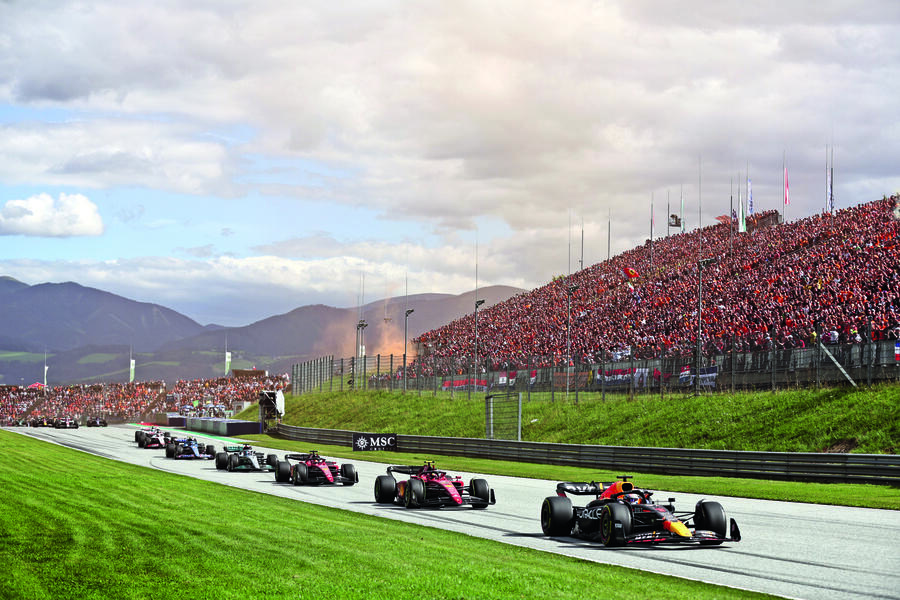 Damien Smith So, Edd, will it be Red Bull versus Ferrari versus Mercedes-AMG for the title this year?
Edd Straw Hopefully. Possibly. Probably not!
DS What makes you say that?
ES They all have the resources and potential to be up there, but when small differences have such a big impact, there is likely to be enough of a difference for one of them not to be in the mix. But Ferrari seem very upbeat. As for Mercedes, there are some mutterings that they might not have made the progress they hoped for. It could come down to Ferrari challenging Red Bull, but certainly I wouldn't rule out a three-way fight.
Vasseur's Ferrari challenge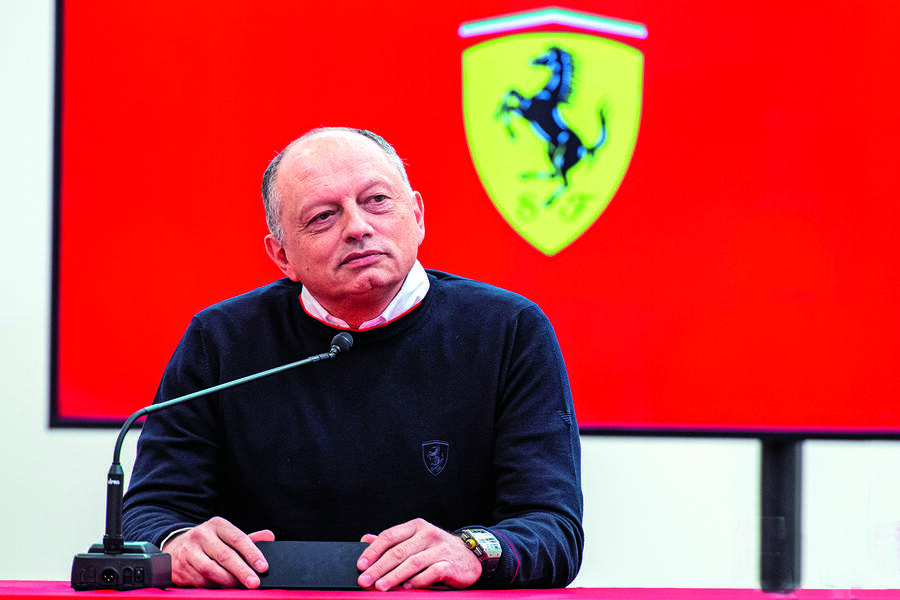 Damien Smith Former Alfa Romeo team principal Frédéric Vasseur is the new boss at Ferrari, the biggest job in the sport. What are his priorities?
Edd Straw He said their overall priority is fixing reliability, but that was dealt with before he arrived. So you move onto the operational sharpness, which was lacking under Mattia Binotto. Getting strategy right is the priority. While he must maintain the no-blame culture that Binotto built up, they must adhere that to a culture of blaming the problem. There was a feeling with Binotto that while he was good at protecting his people so they weren't terrified, it almost went too far in that the team didn't tackle the problems. Mercedes and Red Bull are good at blaming the problem, not the person.
DS I'm wondering about Charles Leclerc's state of mind as well. He fell out with Binotto over the strategy problems. Might he be wondering about a future beyond Ferrari?
ES It's a question that will come up eventually. He's coveted by other teams. He won't want to pile into new contract talks until he sees how they get on. They need to show that Ferrari is the place to be to make him a world champion. He and Vasseur know each other from old. But Lewis Hamilton will retire at some point, so that will have a ripple effect, and Leclerc is a driver who any team would want.
Hamilton versus Russell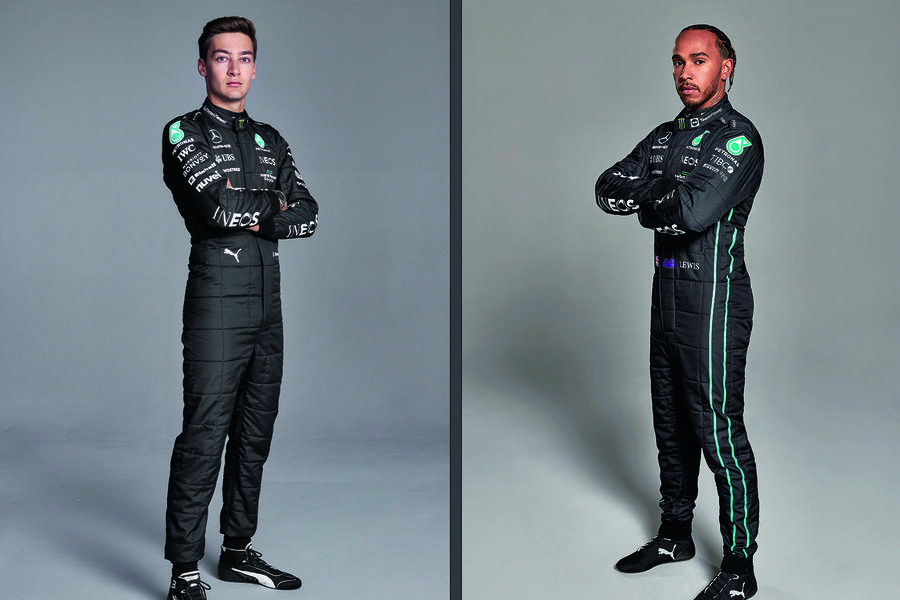 Damien Smith There's a big unknown on Mercedes' form, as you mentioned. But the other interesting thing is the dynamic between Hamilton and George Russell. Russell outscored Hamilton last year, yet there was no sign of Hamilton's performances dropping off.
Edd Straw No, not really. Actually, you could say that Hamilton was marginally the better performer on average, but they were very close. Last year was part one of this battle; it wasn't decided either way. I suspect they will be close again. If they're up there fighting for the title, it will get interesting. It always does, no matter how sensible the drivers involved are. If they have a sniff, Russell won't sit there thinking of himself as the number two, hoping that Hamilton will win an eighth title so he can then pick up the baton. It doesn't work like that. You can't call it right now. Russell has the potential to be the better Mercedes driver, but there's hardly any head room above the level at which Hamilton, at 38, is still operating.
Verstappen's hat-trick bid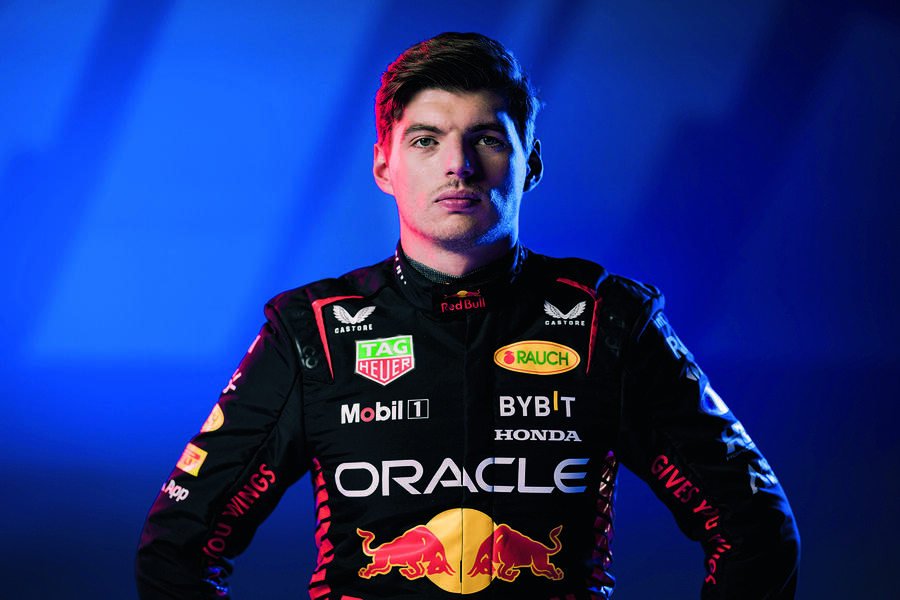 Damien Smith The other fascinating driver dynamic is Hamilton versus Max Verstappen. We saw in Brazil last year that once Hamilton had a competitive car, they collided yet again. If the Mercedes is quick, we could end up with a repeat of 2021, and neither is prepared to cede.
Edd Straw It's a very storied battle, that one. They duel in a different way to how they fight other drivers. Verstappen tends to be the more aggressive. That could be an advantage for Hamilton, but Verstappen will certainly have thought about that and has built up experience. Also, those around them will be aware of this potential flashpoint. If you're Russell or Leclerc and we do have this three-way battle, it's nice to know there are two drivers who might occasionally drive into each other. As a seven-time world champion, Hamilton is still the target for Verstappen. There's a generational aspect to their rivalry, plus Hamilton will want revenge for the events of Abu Dhabi in 2021.
DS I don't think you're a betting man, Edd, but if you were, would you put money on a Verstappen hat-trick?
ES I wouldn't get great odds, so the return would be small! He has to be favourite. He will still be outstanding, maybe fractionally better, and Red Bull will be very strong, despite the aerodynamic limitations imposed by the Aerodynamic Testing Restrictions and the penalty for breaching the cost cap
Breaking the glass ceiling 
Damien Smith There's always a question whether either McLaren or Alpine can make it a four-way battle and become regular winners. McLaren has a world-class elite performer in Lando Norris, but I have a hunch that of the two teams, Alpine is likelier to produce the better car. Can either of them start winning races?
Edd Straw Only with a fair wind. I think you're probably right about Alpine. There will still be a break between the top three and the rest, but I hope they're closer. McLaren are still going through a transition. They have a new simulator and wind tunnel to come, plus they've had persistent aerodynamic problems, and I'm not sure they have quite got to the bottom of those, which is probably why they were downbeat at their car launch.
DS I think of Norris as the F1 equivalent of England footballer Jude Bellingham. He's hot property and wasted at the team he's on right now. What will be going through his mind?
ES He will probably be wanting to get this year over with, because it might well be like last year: big effort for modest results. The priority for him will be to see McLaren has a car that is more consistent in the way it behaves, less on a knife edge of unpredictability. They've talked about 2024 as a key year for quite a long time. He will be massively in demand if McLaren don't deliver. His contract runs until 2025.
Alonso at Aston Martin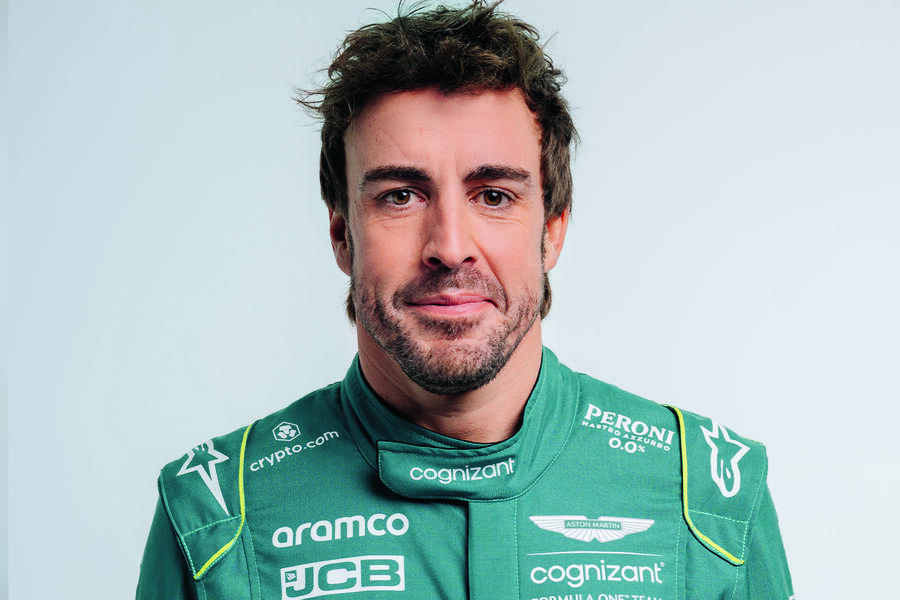 Damien Smith Should we expect fireworks? This could be a juicy storyline.
Edd Straw Well, there's always fireworks with Fernando Alonso, whatever happens. Even at the Aston Martin car launch, he was making gentle digs at his former team, Alpine. It's all smiles so far. It looks like Aston Martin could be in quite a nice position. It's too early for them to become a front-runner, unless they pull off a miracle, but they seem to be confident and there are mutterings that their aero numbers are very good. It's possible they could be the lead midfielder this year. But obviously there's that great potential for combustion with Aston Martin chairman Lawrence Stroll, whose son is in the other car.
DS In the past, a driver was finished at 41. But Alonso looks like he could have another two or three years in him still.
ES Yes, certainly. If he has degraded in any way, it's very marginal. He tends to bat away the age question but has admitted that his time isn't unlimited. He is still operating at a very high level and is relentless in the races, great in wheel-to-wheel combat and on first laps. He's very motivated to do well, too. That element of unfinished business is still there.
The rookie intake 
Damien Smith There are three newbies on the grid: Oscar Piastri at McLaren, Nyck de Vries at AlphaTauri and Logan Sargeant at Williams. Who are you most intrigued by?
Edd Straw Piastri has all the history of how he ended up there, after walking away from Alpine. He has extra scrutiny, plus he replaces [a star of the past in] Daniel Ricciardo. But he has a very tough team-mate in Norris. He has a big reputation from Formula 3 and Formula 2, but he won't be expecting to beat Norris. Still, of the three, he's in the best position, because he's in an upwardly mobile team. But if de Vries nails it at AlphaTauri, he could be in a Red Bull down the line. He's a bit older, at 28, and took his unexpected opportunity at Monza with Williams last year very well. He's the one who I'm most confident will be okay.
DS I worry for Piastri. He could be another Stoffel Vandoorne. He has a big reputation from the junior stuff, but that means nothing once you get to F1
Viva Las Vegas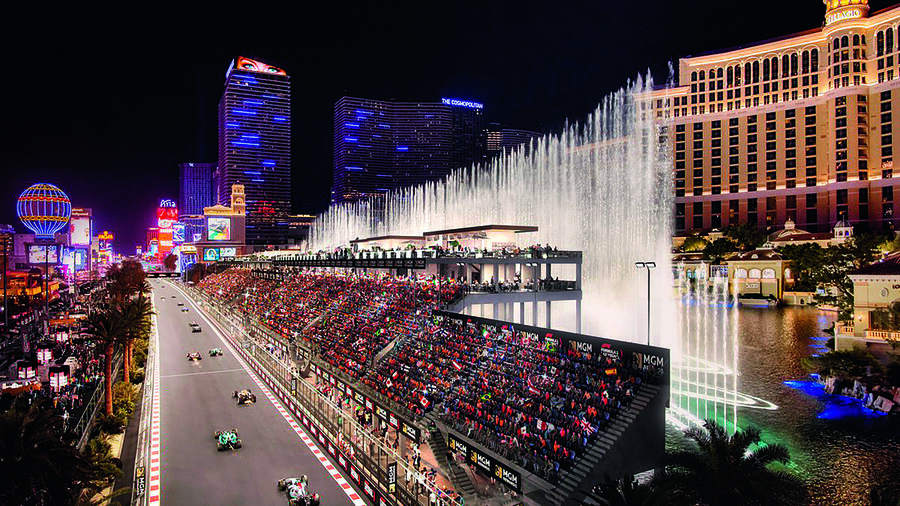 Damien Smith There's a big new race this year. Las Vegas is gaudy and not my cup of tea, but it's massive for F1. What's your feeling about it?
Edd Straw I suspect it might be the least grand prix type of event there has ever been at this level. It's all about where F1 is positioning itself. In the US, the pure F1 race is Austin, last year Miami arrived as the place to be seen and now Las Vegas will take that to an extreme. I'm not sure how great it will be for the racing, despite that being kind of the point… Will it be sustainable or a monument of peak F1 in this era? Although I am going, it's not top of my list for recommendations, especially with the hotel prices…
DS Austin is the spiritual successor to Watkins Glen, the best home that F1 ever had in the US, and Miami and Vegas are vying to be the new Long Beach – but neither will live up to it.
ES You could argue that Miami will lose its USP, because Vegas should do it bigger and better.
We're looking forward to...
Damien Smith I have faith that we will get a three-way battle.
Edd Straw We want a title to be at stake, which we didn't have last year, because Red Bull was dominant. I look forward to Ferrari being a genuine threat. That would be great for F1, and I would like to see a proper Verstappen versus Leclerc battle, and what Carlos Sainz might have to say about that as well. The main thing is we want to see the best drivers and teams doing battle on even terms
https://www.autocar.co.uk/car-news/motor...first-race