07-31-2023, 05:41 PM
From the archive: on this day in 1951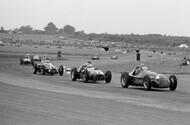 Ferrari has won more championship grands prix than any other constructor, at 242
Ferrari's fabulous F1 victory, Austin opens radical facility and we test Aston's Le Mans racer
Ferrari is alone in having raced in every Formula 1 season since the first and has won more championship grands prix than any other constructor, at 242. 
The first victory came 72 years ago in the British Grand Prix at Silverstone, its 375 at last beating the Alfa Romeo 158/159 that had utterly dominated through 1950 and the first four races of 1951. 
The weekend had started very promisingly, with little-known 27-year-old José Froilán González becoming the first man to lap the old bomber airfield at more than 100mph and consequently taking pole position by a full second. 
Alfa's Felice Bonetto stole the lead from the second row at the start, but González got back in front on lap two. Meanwhile, Juan Manuel Fangio had come from fifth onto his tail, as the two Argentines left the pack behind.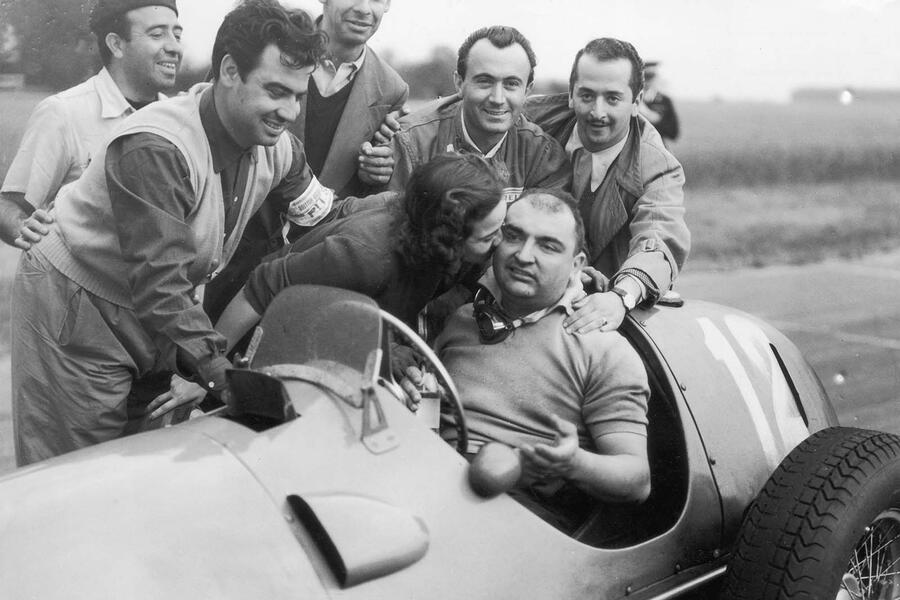 The pass came on lap 12, but the Ferrari was handling better, with the Alfa twitching viciously. González had a scary moment when lapping a slower Alfa at Becketts but just managed to get between the tubs and the bales, then promptly reclaimed first. Try as he might, Fangio could not keep up, not helped by a rear damper that had become slack. 
They shared the podium with the Ferrari of Luigi Villoresi, after reigning champion Giuseppe Farina's Alfa ignited late on. "[It was] a terrific meeting and a good augury for the future of grand prix racing," we concluded.
Austin opens "world's most modern" production facility
Austin began in an old printing works in Longbridge (a suburb of Birmingham) in 1905. By the end of the Great War, the manufacturing plant had grown more than tenfold as cars exploded in popularity. 
In 1951, we reported on perhaps its most significant expansion to date: a new production building that was said to be the world's most modern, being largely automated and thus "practically eliminating the possibility of mistakes arising from the human element".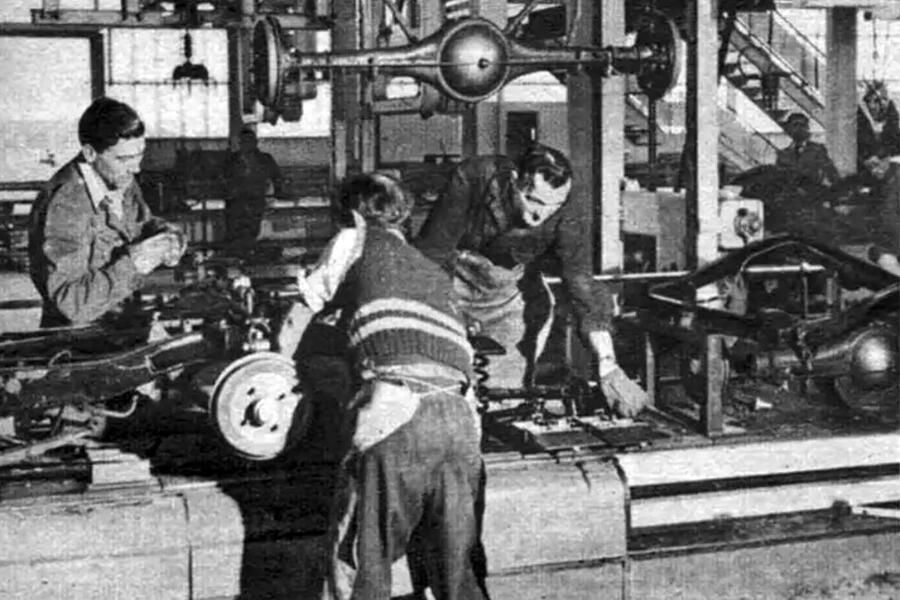 The building contained three lines, for the A40, A70 and A90 Atlantic and A125 Sheerline. Parts were loaded in sets onto 700ft-long moving assembly tracks (really a series of jigs) and then fitted to a chassis in the most efficient order, with big machines lifting and turning the car at fixed points, such that a hammer and spanner seemed to be the only tools line workers needed. 
Perhaps even more impressive was a 1000ft-long railway tunnel, 20ft below the floor, that delivered parts from other areas of the site. 
All of this was connected to a control room by 100 miles of cable. Most modern of all, though, was that parts delivery was organised by punch cards – so computerised. "Heavy work is eliminated, the pace is leisurely and the result is consistency," we concluded.
Chrysler heads to Australia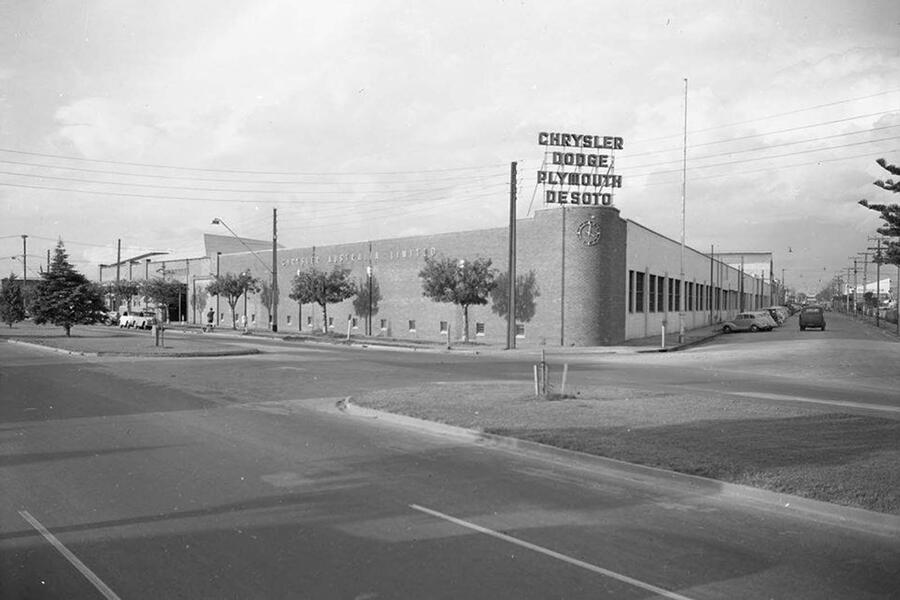 Chryslers were first sold in Australia in the 1920. In 1935, 18 retailers joined forces to create a distributor, then buy coachbuilder TJ Richards for local assembly. In 1951, seeing big potential, the Detroit giant bought it and renamed it Chrysler Australia. It then swiftly expanded, shutting the small Brisbane and Perth plants in favour of an expanded Adelaide site where Chrysler, DeSoto, Dodge and Plymouth cars were made. At first it struggled against GM's Holden, but 1962's Valiant was a game-changer. Mitsubishi took over in 1980 when Chrysler faced bankruptcy in the US and kept production going till 2008.
Autocar tests Aston Martin Le Mans racer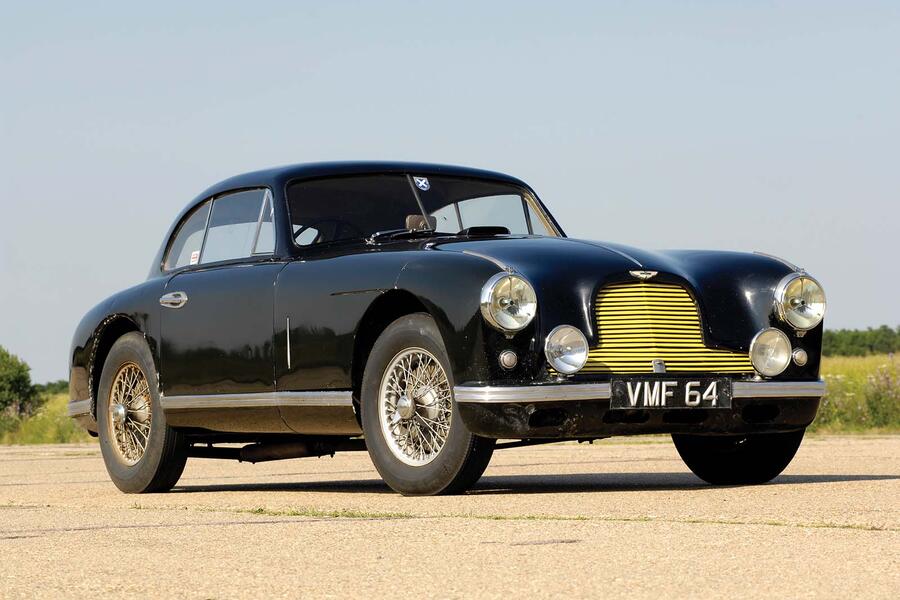 Right after coming third at Le Mans, the Aston Martin DB2 'VMF 64' was lent to Autocar. Lightened and tuned up from its usual 105bhp, its quickness surprised even those of us familiar with the road-going DB2's brilliant performance. We likened it to a jet fighter – as we did the screaming of its 2.6-litre six. Thankfully, the brakes were equally good. Late-night and early-morning country runs with amber headlights ablaze would never be forgotten, the DB2 giving a sense of utter security and complete mastery of every situation.
https://www.autocar.co.uk/car-news/from-...day-1951-0