05-07-2023, 07:39 AM
From the archive: on this day in 1970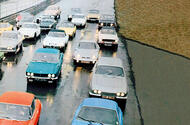 From Alfa Romeo to Triumph, Jaguar to Porsche, we tested all the sports cars and coupés
Autocar's sports car mega test, Mini hits one million sales, and a car worthy of a fight
In a monumental effort, we gathered all the sports cars and GTs on sale for a mega-test at a stormy Silverstone. Well, all apart from those of Ferrari, Maserati and Lamborghini (too arrogant), Lancia and Mercedes-Benz (busy) and Morgan (forgetful).
Category one of six was exotic GTs. Aston Martin's DB6 and DBS worked wonders and Jensen's FF was supremely safe, but BMW's 2800 CS didn't suit track driving.
Intermediate GTs were very diverse. Jaguar's E-Type was still lovely after nine years, the Porsche 911 T notably demanding, Opel's GT Lotus-like, Reliant's Scimitar GTE on point and Sunbeam's Rapier H120 no embarrassment.
As for Zodiac V6-powered GTs, Ford's own Capri lacked appeal a bit, and nor did Marcos's 3-Litre totally convince. TVR's Tuscan was easier and better to drive.For medium GTs, we preferred Alfa Romeo's 1300 GT to Triumph's GT6, Sunbeam's Alpine GT and MG's B GT, despite its premium.
Among the small sports cars, MG's Midget handled impeccably, Triumph's Spitfire felt a step up but less sporty, Honda's S800 felt a little wanting and Lotus's Seven SS proved wonderfully balanced.
And the roadsters delighted, Alfa Romeo's 1750 Spider being sweet, precise and gentlemanly, Lotus's Elan well worth learning and Triumph's TR6 big and burly. Talk about spoiled for choice. 
Mini hits one million sales in 1970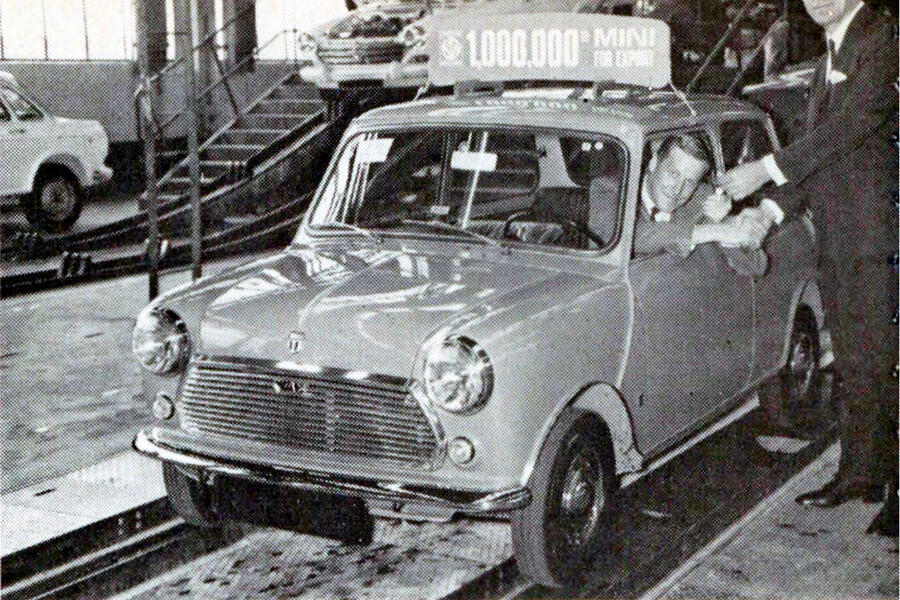 On Tuesday 21 April 1970, the Mini became the first British car to hit a million sales abroad as a Norway-bound car reached the end of the Longbridge production line. In the 11 years since the Mini's introduction, 43% had been exported, resulting in some £300m in foreign exchange. 
Almost 500,000 cars had been built from knock-down kits or with up to 50% local content in Africa, Asia, Australasia and Europe. The biggest foreign markets were Italy (thanks to Innocenti), Australia, Belgium and France. Production would persist for another 40 years, with the Mini tally ending at 5,387,862. Truly iconic.
The Mk1 Ford Escort RS Cosworth - worthy of an office fight?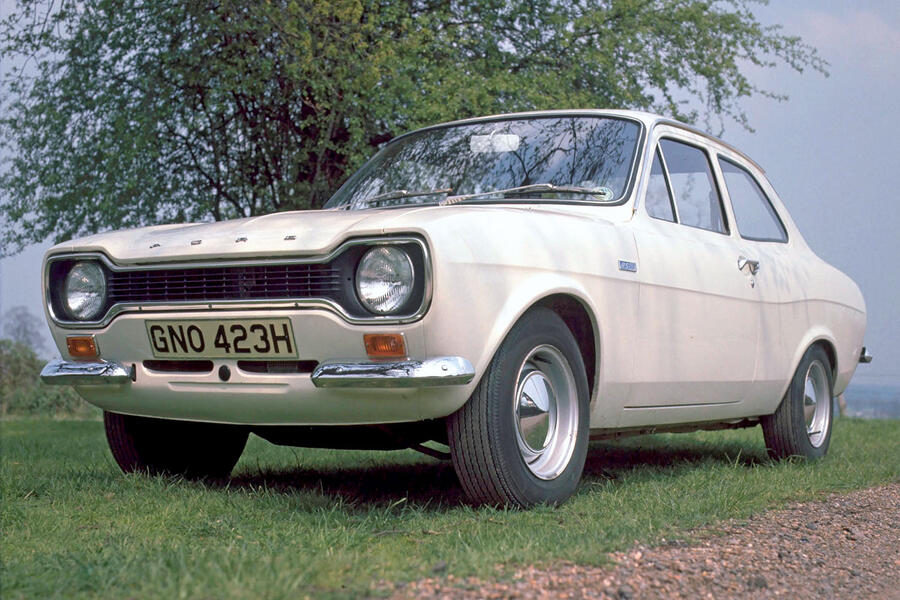 The RS 1600 version of the Mk1 Ford Escort may have looked identical to the Twin Cam, but there was a crucial difference: instead of Lotus's 1558cc four-pot, it used Cosworth's 1601cc BDA, with an extra 10bhp, at 120bhp.
We said: "It's hard to think of a sporty driver who wouldn't be completely delighted. It's not really easy to drive smoothly around town, but away from speed limits it streaks along with a rare dash of vigour."
The only issue was a price of £1400 (£17,800 today). Even so, it proved more than worthy of its name, becoming a rally sport icon.
https://www.autocar.co.uk/car-news/from-...e-day-1970