06-26-2023, 09:53 AM
From the archive: on this day in 1993
MG said its RV8 was "a recreational pursuit that just happens to take the form of a motor car"
TVR Chimaera shows MG's new B the door, Asian royals spending billions, Fiat's huge success
As the 1990s dawned, MG was in a pickle.
New owner British Aerospace had finally provided the budget to create the new roadster it had long known the public wanted, but the F wouldn't be ready until 1995, while Mazda was having huge success with the new MX-5 and a burgeoning TVR was set to rejuvenate its roadster.
Its solution? Restart production of the iconic B – already dead for a decade and dating from the early 1960s – after mild modernisation on a shoestring budget.
British Motor Heritage made a B shell for classic restorations, so MG took this and fitted it with new bumpers and wings, wider tracks, new dampers, Rover's 190bhp 3.9-litre V8 and a much classier wood and leather cabin.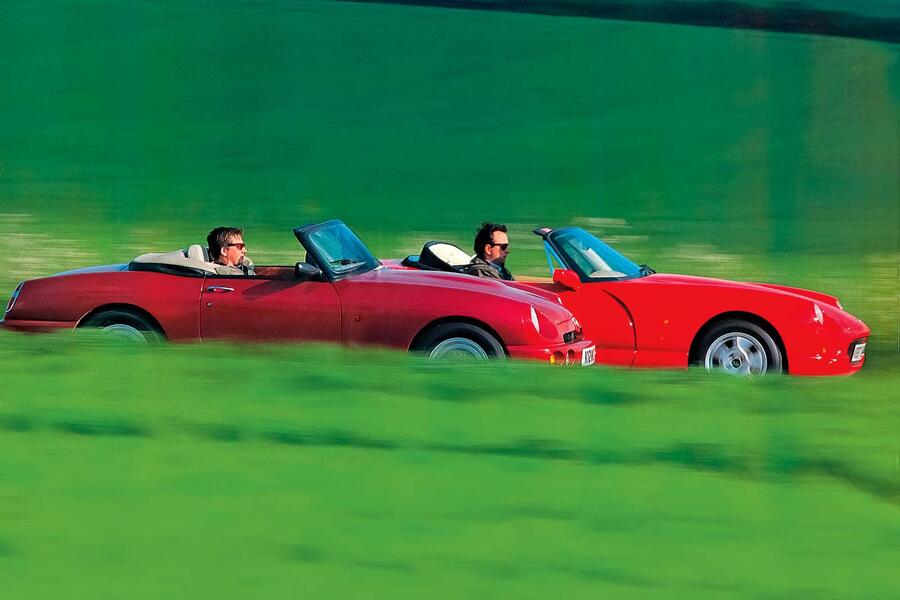 MG readily admitted the new RV8 was "a recreational pursuit that just happens to take the form of a motor car", which was a very good thing, as we found that "for those who buy British sports cars for their dynamic ability, the RV8 rules itself out of the running almost immediately".
After giving it just two stars for its terribly outdated feel (although conceding it would be ideal for a certain type of driver), we pitted it against TVR's new Chimaera, a development of the Griffith with a 240bhp 4.0-litre version of the same V8 for £800 more, at £26k.
"The TVR not only has the MG beaten hands down in virtually every dynamic area," we said, "it also has a far bigger boot and a roomier cabin and creates a lot less wind noise." Sky is blue. Water is wet. And just 330 RV8s were sold in the UK.
Asian royals spending billions on hoarding rare cars
Brunei enjoyed an economic boom after gaining independence in 1984, and its royals spent lavishly on luxury life – including Sultan Hassanal and Prince Jefri secretively building up a vast collection of luxury cars, many of them bespoke. 
In 1993, we heard the royals had more than 100 Rolls-Royces, a similarly vast number of Ferraris, including five F40s, three of the seven Cizeta V16Ts built and no fewer than 63 new Mercedes-Benz 600 SECs – to be gifted to dinner guests. The Bruneian embassy soon called us to downplay the collection's size, but undeniable glimpses and whispers continued to leak out in the following years. 
Indeed, it was said that Bentley and Rolls-Royce were kept afloat during their financially difficult years pretty much entirely by huge orders from the royals. After the 1997 Asian financial crash, lots of their property was seized and sold. In 2002, a dealer visited to assess some potential buys. 
He found an enormous compound with around 2500 exotics, mostly never driven. Since the cash had run out, many hadn't been maintained, just left to rot in the jungle climate, so "were simply beyond saving". 
And that wasn't even the whole collection. We may never know the truth about the Bruneian cars. But we are certain it couldn't be a more vulgar story of greed and waste.
New Fiat Punto becomes a rampant success
Fiat expanded its family of small cars to four with the all-new Punto joining the Cinquecento as more expensive alternatives to the ageing Uno and Panda. The Giugiaro-penned hatch was better packaged than the Uno and even the larger new Seat Ibiza. 
Seven four-cylinder engines came from Fiat's long-proven Fire range, spanning 1.1-1.7 litres and 55-92bhp, plus we expected 130bhp Turbo and 150bhp Abarth versions. The Punto would emulate the Uno in winning European Car of the Year and sales success. It bowed out in its third era, but happily Fiat will soon launch a spiritual electric successor.
Lotus M100 Elan's handling disappoints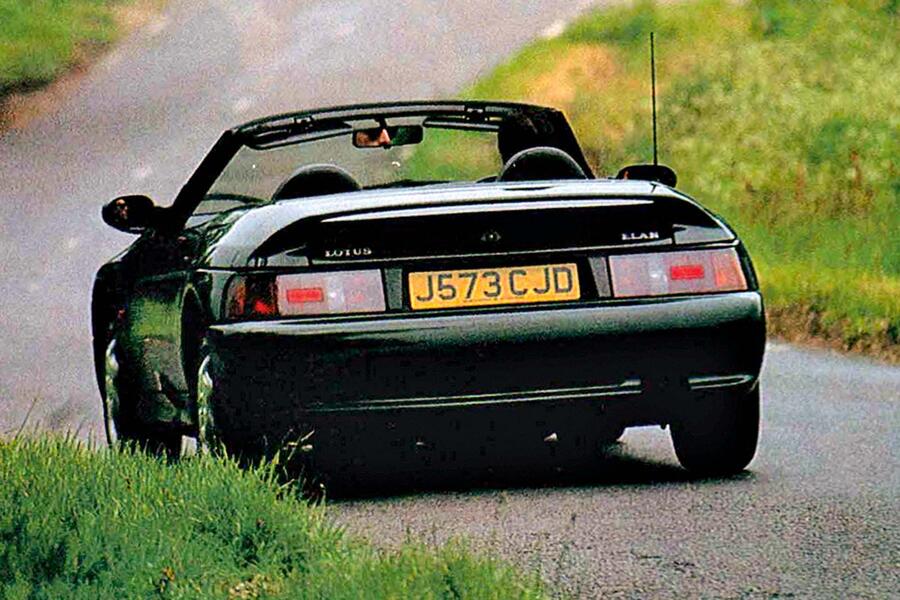 The M100 Elan was retired after not even three years, its lack of Lotus's usual handling sparkle (due to FWD) and the simultaneous arrival of the Mazda MX-5 having resulted in just 3855 sales. Some still mourned its loss, but they meant the 162bhp SE, not the 130bhp base car, in which the Isuzu four lacked a turbo. So obscure was this (139 sold) that our first drive was instead a post-mortem. "You can get as much driver involvement from a good video game," we concluded. "That whirring is Colin Chapman turning in his grave."
https://www.autocar.co.uk/car-news/from-...e-day-1993