03-03-2023, 02:49 PM
From the archive: on this day in 1999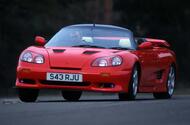 The M10 used the same 2.5-litre 168bhp V6 as the Ford Mondeo
Noble's Lotus Elise challenger, Nissan launches R34 Skyline and Ferrari's new-era sports car
The Elise blew everyone away in 1996, becoming the most fun sports car on the market, thanks to the genius of Lotus. 
Yet it was a virgin firm, Noble, that in 1999 presented something even better, the M10 dubbed by us "the most surprising car of the decade".
"Hand-built to a standard that wouldn't do injustice to a modern MG", it had the Ford Mondeo's 168bhp 2.5-litre V6 in the middle of a tubular space frame, driving the rear axle through a manual gearbox and, with a glass fibre body, weighed in at just 995kg. 
"Come rain or shine, it'll drive right around the outside of an Elise on any corner you might select. 
"It has significantly better brakes and is at least as good at absorbing the ruts bumps of an English B-road. Oh yes, and it sounds like a Honda NSX. 
"In fact, it kind of feels like a baby NSX, period. Same growling V6 just behind your left ear. Same balanced poise around long, fast sweepers. Even the gearchange slots home sweetly like an NSX's. 
"We often find with low-volume British sports cars that there are areas of brilliance but little in the way of overall competence. But not so in this instance."
Oddly, though, Noble would make only five M10s, moving unfulfilled orders to the even better but coupé-only M12. 
Which affordable family hatchback is Britain's best?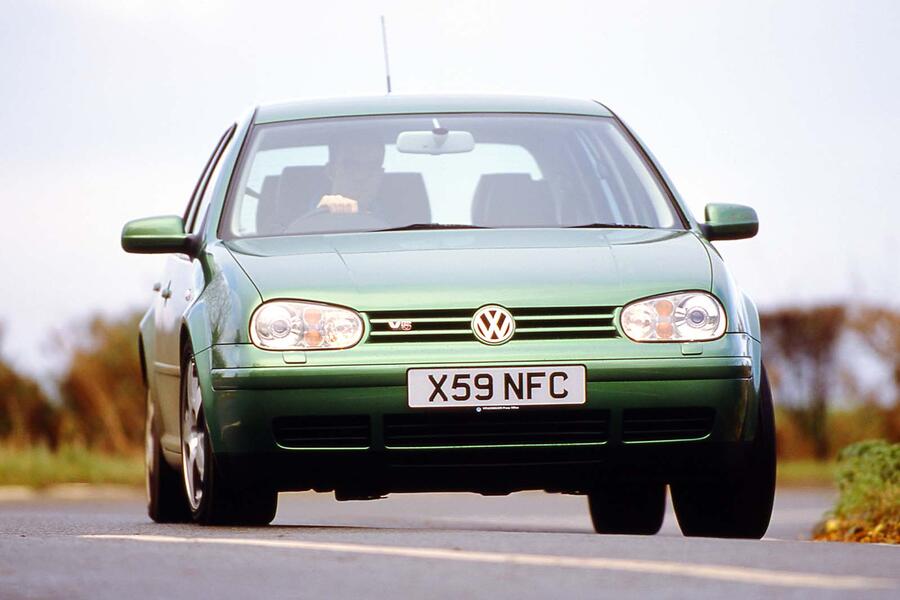 We enjoyed a golden glut of affordable family cars in the late '90s, as seen in Steve Cropley's comparison of the 1.6-litre petrol hatchbacks – Mk1 Ford Focus, Mk4 Vauxhall Astra and Mk4 Volkswagen Golf – on our fleet after 7000 miles. 
"We're still waiting for our doughty trio to display faults or let us down in some material way," he said. "Now it's dawning on us that in all probability, very little will go wrong in this 12-month saga of everyday motoring. The practical differences will be space, driving factors, styling and dealer performance.
"A few of us expected the Focus to streak into the distance as the most desirable, with its fresh shape, fine chassis and responsive engine. 
"The others, however, have fought back with weapons which are powerful but take longer to impress you. Both the Golf and Astra, for instance, have torquier engines, which makes them feel a little less frantic in normal driving. The Astra's other driving advantage is its ability to track arrow-straight over rough and uneven surfaces. 
"Despite Ford's claims of a consumption advantage over its rivals, we've found very little difference: all are 35mpg cars." 
That all three of these are still common sights on our roads 24 years later just goes to show how good they were.
Nissan raises the Skyline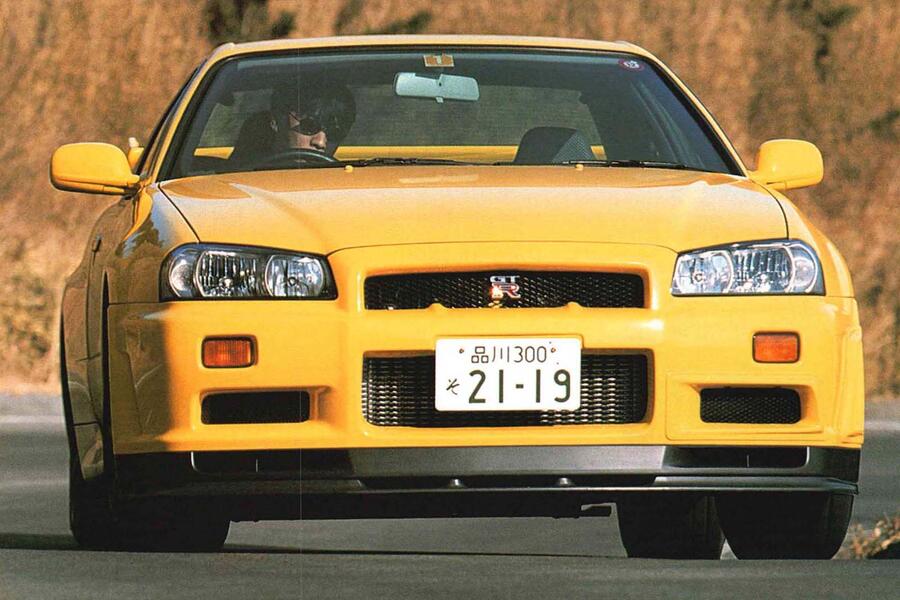 The 1990s was the peak era of JDM cars and the associated culture, and the Nissan Skyline GT-R was one of its biggest stars. "Smaller, sportier, still sensational" was the headline when our man in Japan met the R34. Its 2.6-litre straight six was boosted to 277bhp, gaining a new turbo and new timings for better breathing at lower revs. We were certainly glad of the four-wheel drive and limitedslip differential provided by the pricier V-Spec, finding that 0-62mph could be hit in just 5.0sec. The R34, too, became a highly revered supercoupé; clean, unmodified examples today cost £100,000 or more.
The Ferrari F355 heralds a new era for Maranello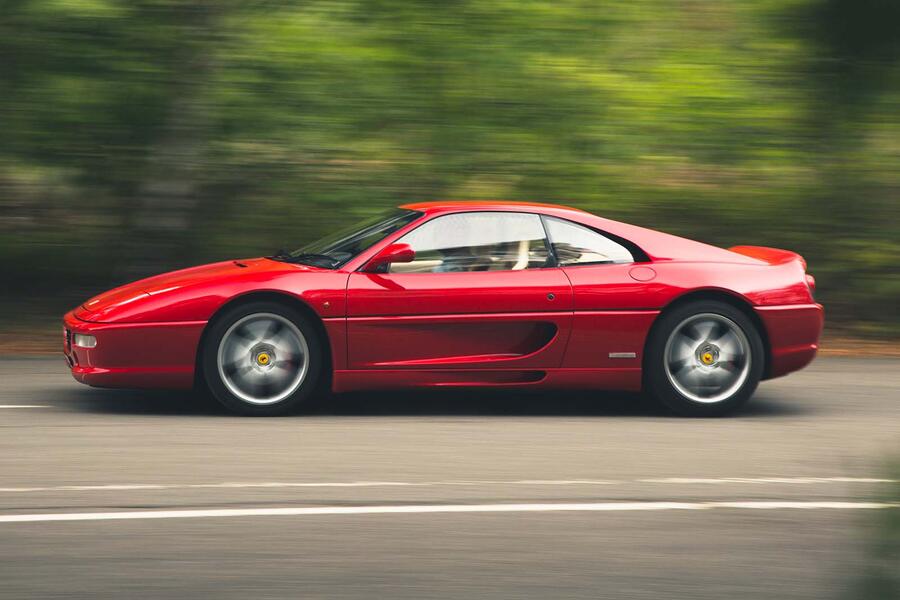 The Ferrari F355 of 1994 signalled a new and modernised Maranello and duly became the most successful Ferrari model ever, giving the following 360 Modena of 1999 an unenviable task. Its interior, exterior, suspension and transmission were all-new, with only parts of the engine (a mid-mounted 3.6-litre V8) being carried over. It was bigger so as to be more practical yet, due to aluminium construction, also lighter. It confidently rose to the enormous challenge, proving superb to drive, and to this day remains the most-produced Ferrari model.
https://www.autocar.co.uk/car-news/from-...e-day-1999