06-10-2023, 07:07 PM
From the archive: on this day in 2000
The Safari's 1.9-litre diesel engine made a mere 89bhp and 146lb ft
The troubling Tata Safari, GM goes mad with innovation, Audi's brutal RS4
Tata's ownership of JLR has made it warmly regarded in the UK - banishing from memory the ignominy the Indian firm brought upon itself in the early 2000s.
Data began making commercial vehicles in 1954 and quickly grew to dominate that market in India, giving it confidence to branch out into cars in 1991, first with a 4x4.
There was a healthy niche for cheap off-roaders here in the '90s, convincing Tata to export its new Safari. At £3000 below the already cheap Daewoo Musso, it looked attractive on paper.
Although it off-loaded without drama, it seemed unhealthily after, its gearbox particularly suffering. On the asphalt, it was seriously sluggish, 0-60mph taking 19sec.
Its 1.9-litre turbodiesel four was a proven Peugeot engine, but it made a mere 89bhp and 146lb ft while the Safari weighed 2040kg.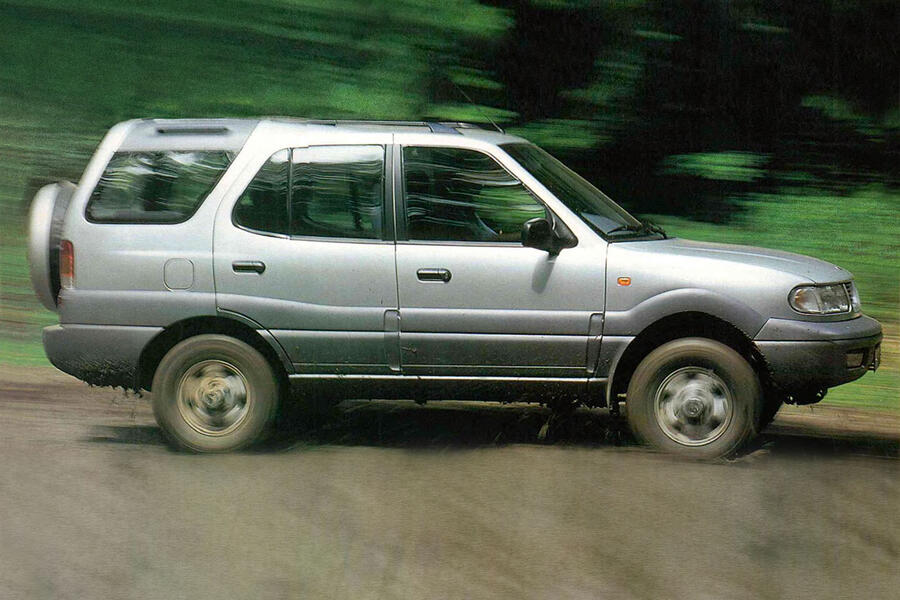 It rode smoothly, but if you tried to maintain speed through turns, it would lurch worryingly.
Old-school drum brakes for the rear were just the start of our safety concerns: ABS and airbags were absent and the central rear passenger got only a lap belt. 
Quality was similarly bad: the switchgear was poorly screwed together, gaps were uneven, the cheap plastic was a strange mix of colours and the wing mirrors would virtually flap at 70mph.
Amazingly, a few people did end up buying a Safari. It stayed on sale in the UK until 2005. 
GM goes mad with innovation
General Motors enjoyed a creative purple patch in the early 2000s, as it pledged to become a world leader in vehicle innovation.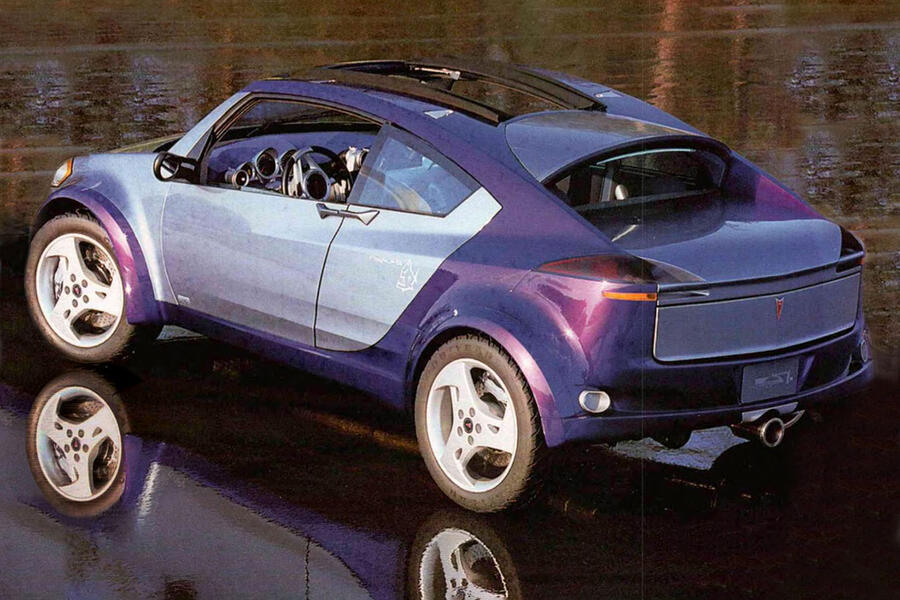 As the US giant revealed 10 bold concept cars after the millennium, we flew over to try the most significant. 
Having bought the budding Hummer brand from military-machinery maker AM General, GM crafted a smaller, more stylish mega-SUV, which was "the most fun to drive and thrilling to be in" of our quintet. 
We hoped that the H2 would stay faithful to this "remarkable" concept, and indeed it did, selling well from 2002. Next was a preview of Cadillac's Mercedes S-Class rival, the angular Imaj, with a supercharged V8 and an interior like a private jet. 
The DTS eventually went on sale in 2005, but while it was comfy enough, most of the visual impact was lost. The other Caddy didn't get watered down, and thankfully so, because this was the SSR – essentially a modernised, Corvette-powered 1950s pick-up. 
Less controversially styled was Buick's Lacrosse, meant to "convey the luxury of a damned fine brandy and a rich, mellow cigar". Sadly, the 2005 production saloon was more burning bourbon and nasty fag. 
An even greater shame was the pre-cancellation of Pontiac Piranha production, this youth-targeted coupé-buggy-4x4 cross being "an absolute blast to drive".
Audi's brutal successor to the RS2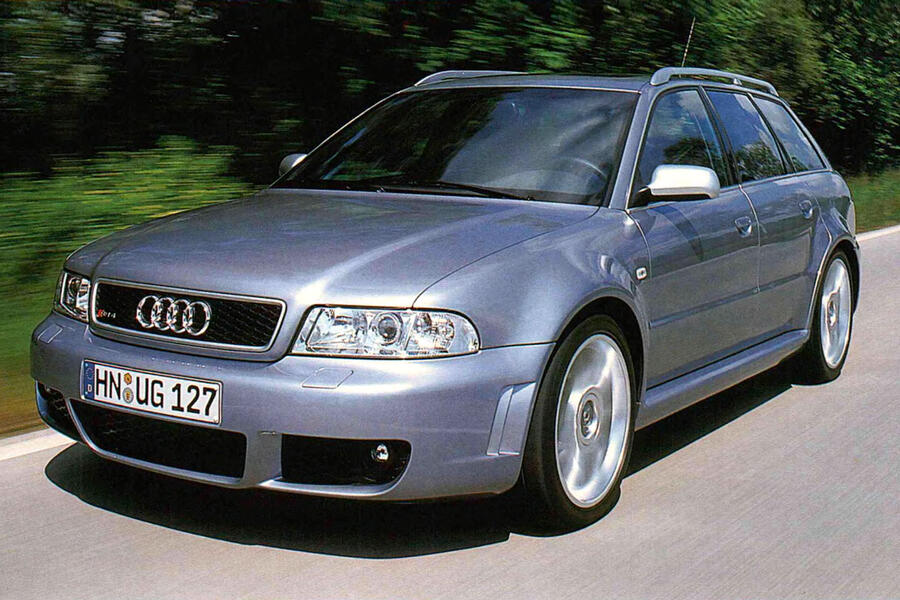 The RS2 Avant proved there was a big appetite for hot-rod estates, so Audi went all-out with its successor. Sharing virtually nothing with the Audi A4, the Audi RS4 took on a beefy look and got a Cosworth version of Audi's special 2.7-litre petrol V6 with larger turbos, making a massive 325lb ft all the way from 2500-6000rpm, then 370bhp. 
Launch felt brutal and we hit 174mph on an autobahn. Its handling and steering were fluent and quick, inspiring confidence, but it didn't react well to being pushed hard and its shift was flawed. So not a great driver's car, but quicker than the BMW M3 and Porsche 911 Turbo.
Jaguar brought under revitalising Ford ownership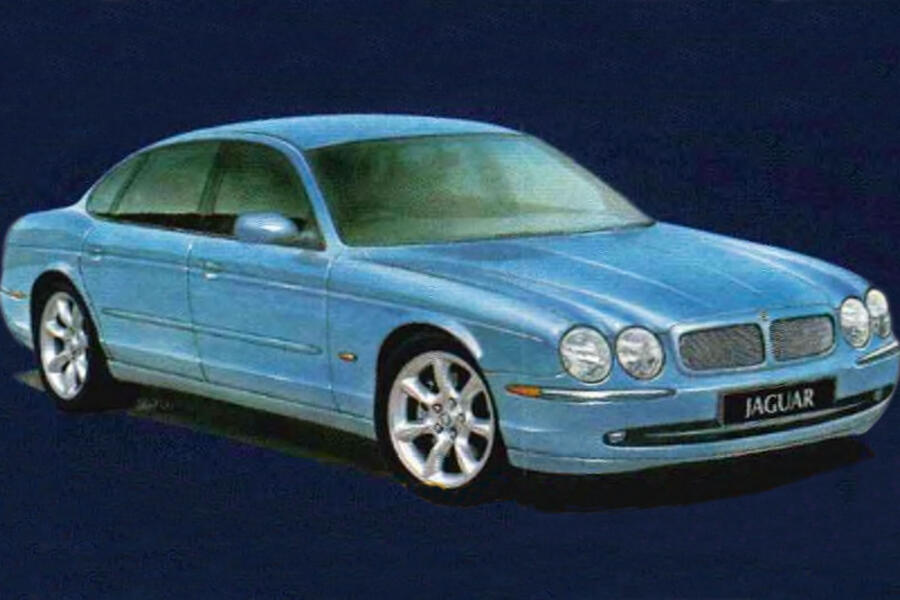 Jaguar's prospects looked bright as a new era dawned under Ford. Key to this would be the all-new 'X350' XJ limousine, which was to "bristle with high-tech underpinnings", including a lighter yet stiffer aluminium chassis and maybe even a diesel option. Also due were a Ford Mondeo-based executive car (X-Type) and a roadster (F-Type). Design would be important as well, the plan of new duo Ian Callum and Julian Thomson being to combine traditional values with innovation. 'New Jag' proved popular but never profitable, and Ford sold up in 2008.
https://www.autocar.co.uk/car-news/from-...day-2000-0