07-29-2022, 02:10 PM
Future Audi A3 line-up to be topped by electric RS3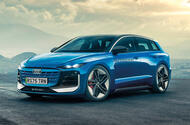 Expect a sub-3.8sec 0-62mph time from the electric Audi RS3
Due in 2027, the line-up will get a new platform, advanced tech, fast charging and 435-mile range
The next Audi A3 is set to become an electric-only model with a maximum range of more than 400 miles and the choice of either standard rear- or optional four-wheel drive, sources at the car maker have revealed.
The decision means the popular hatchback and saloon will abandon petrol, diesel, plug-in hybrid and natural gas power to go up against the Volkswagen ID 3 with a raft of battery and powertrain options and next-generation technology.
Scheduled for UK launch in 2027, the fifth-generation A3 will be based on the Volkswagen Group's new skateboard-style SSP (Scalable Systems Platform) electric architecture – the same structure that is set to make its debut on the upcoming Volkswagen ID 4 saloon (pictured below) currently being developed under the internal working title Project Trinity. It will also underpin an Audi sibling model known as Apollon.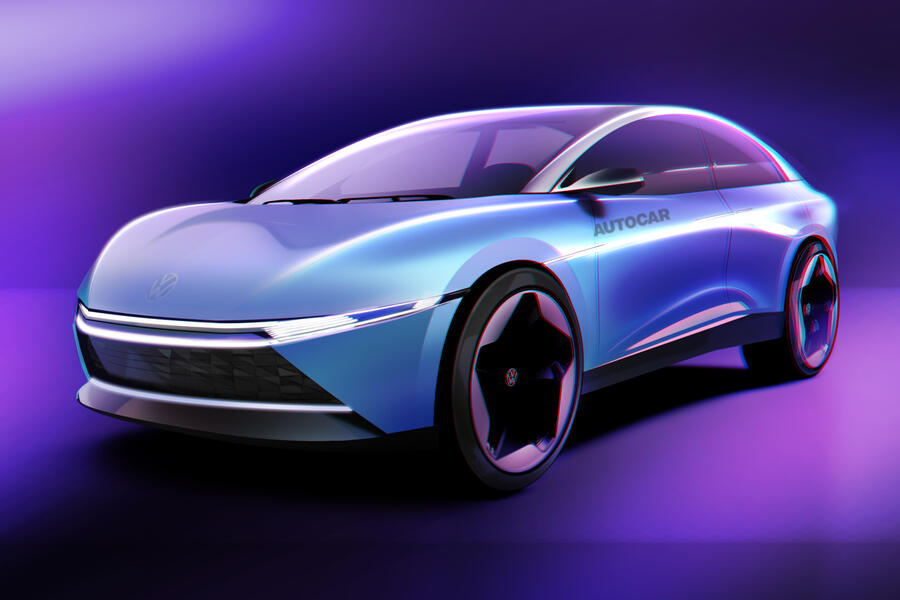 The move comes after Audi rejected a proposal to develop a new entry-level electric model on the existing MEB platform, which is used by the Audi Q4 E-tron and closely related Volkswagen ID 4 and Skoda Enyaq iV.
The switch to electric power means standard versions of the A3 will abandon front-wheel drive for the first time since the model's introduction in 1996, though the most potent models are tipped to adopt a twin-motor, four-wheel-drive set-up reminiscent of the current Audi Sport-fettled A3 variants: the Audi S3 and Audi RS3. These are comfortably the best-selling cars in Ingolstadt's performance line-up, with 753 RS3s and 442 S3s sold last month in the UK alone.
An electric RS3 will be the entry point into the newly electrified performance line-up, being sold alongside rapid and outlandishly styled sporting variants of the upcoming electric Audi A4 and Audi A6 successors. Audi Sport's transition to an electrified portfolio has kicked off with range-topping variants of the Audi E-tron SUV and Audi E-tron GT saloon, and it is expected to ultimately match the diversity and scope of its current performance range, which comprises highly strung variants of most Audi models.
Instant-torque electric power will see the 'RS3 E-tron' outpace the current five-cylinder petrol car in a straight line – so expect a sub-3.8sec 0-62mph time, and the innovative torque-vectoring functionality fitted to Audi's existing fast EVs will no doubt trickle down to upcoming entrants to mimic the combustion car's dynamic agility. It could also be the first of a breed, with rivals BMW, Mercedes-Benz and Volkswagen yet to unwrap electrification plans for their own hottest hatchbacks.
The A3 line's electrification aligns with recent comments by Audi CEO Markus Duesmann that all new Audi models will be exclusively electric from 2026.
Speaking to German magazine Wirtschaftswoche, Duesmann explained how this switch will be underpinned. "In our current ICE portfolio, we are using three different architectures, and our BEV [battery-electric vehicle] offer is already based on two different architectures: the MEB and PPE [Premium Platform Electric]. In the second half of this decade, we will introduce the SSP to form one strong mechatronic platform," said Duesmann, who is also R&D boss of the Volkswagen Group.
Among the advantages offered by the new SSP architecture over today's MEB structure are a lower floor height and greater modularity for increased differentiation between models.
The SSP platform is also designed to support a new 800V electric architecture. This will offer significantly faster charging times than the 400V system of existing MEB-based models and enable speeds of up to 270kW, which is good for an 80-mile top-up in 10 minutes. Duesmann said the SSP architecture will use what he calls a "unified cell format" and offer a range of up to 435 miles. Although the SSP platform is being developed to accept solid-state batteries, they are not planned to be offered with the next A3.
Autocar has been told that the next A3 has been conceived as a five-door hatchback and four-door saloon, both with incremental increases in dimensions. Those privy to early design proposals say Audi designers have taken full advantage of the packaging solutions offered by the dedicated SSP platform, providing the A3 with altered proportions, including shorter overhangs, a shorter bonnet line, a longer cabin and larger wheelhouses.
Room for a little one?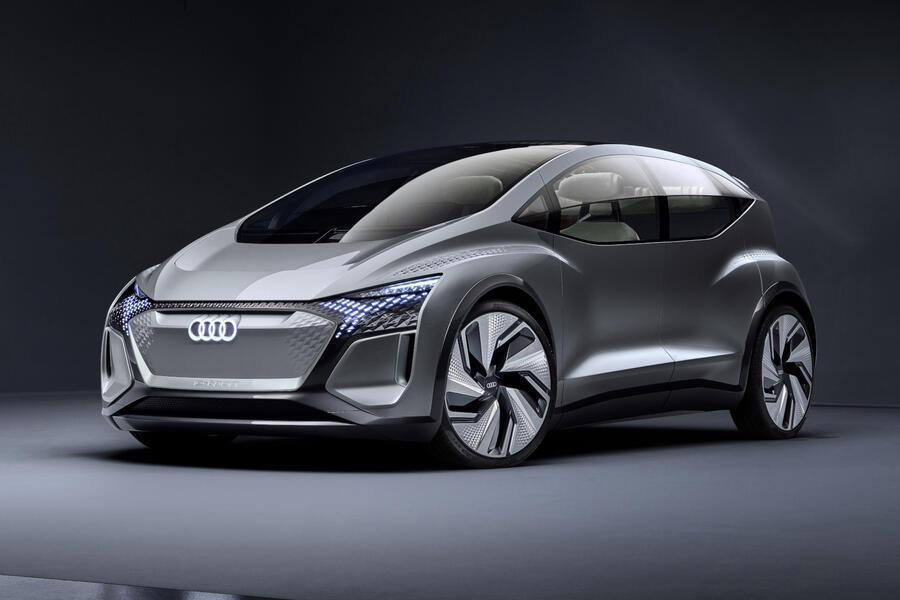 With the next-generation A3 primed to serve as the entry point into Audi's new-era electric car line-up, and the current Audi A1 and Audi Q2 confirmed to bow out at the end of their life cycles, the firm looks to be following a similar path to Mercedes: abandoning low-margin entry models in favour of larger, more profitable ones.
Indeed, Audi has not followed sibling brands Volkswagen, Skoda and Seat in previewing a compact MEB-based urban EV for launch in 2025, which raises questions about the fate of 2019's Audi AI:ME concept: a striking vision of what an autonomous, urban-oriented Audi EV could look like.
Styling cues showcased on that concept have been carried through to subsequent studies – as has its emphasis on self-driving functionality – but as each brand in the VW Group strives to carve out a defined, bespoke identity in the electric era, Audi will look to strengthen its premium image by moving away from more accessible propositions.
That weakens the prospect of any production version of the AI:ME, although the chances are that its defining characteristics will still influence the next-generation A3, despite that car using the new SSP platform, instead of the concept's MEB.
Audi's EV onslaught: What's coming when
2023 Audi E-tron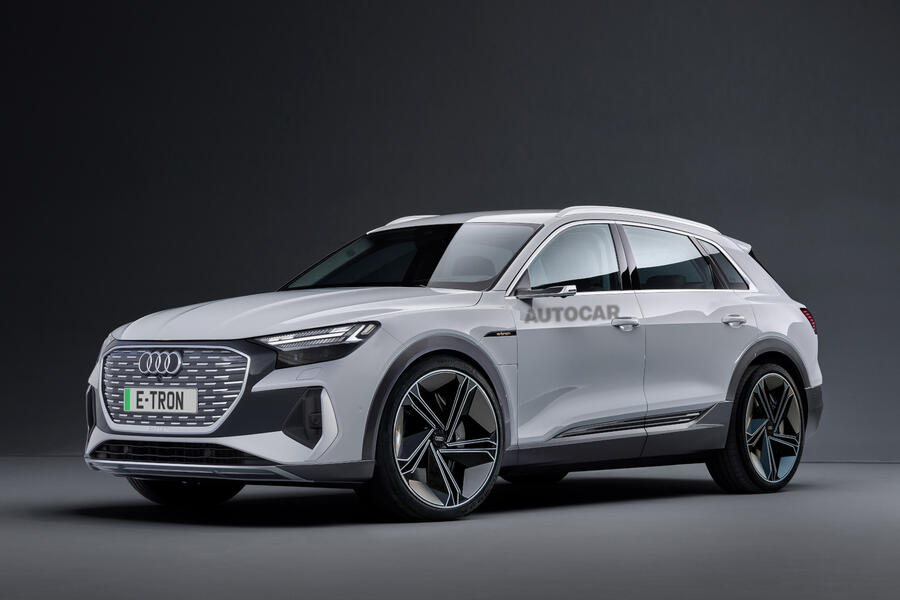 Audi's first series-production EV will remain on sale as the wider line-up goes EV-only but it will get a series of hefty updates to keep it competitive against newer rivals like the BMW iX and Mercedes EQE SUV. Due on sale in 2023, the facelifted E-tron line-up will bring a huge increase in range – reportedly more than 373 miles per charge – courtesy of upgraded electronics, more efficient motors and a new-generation battery.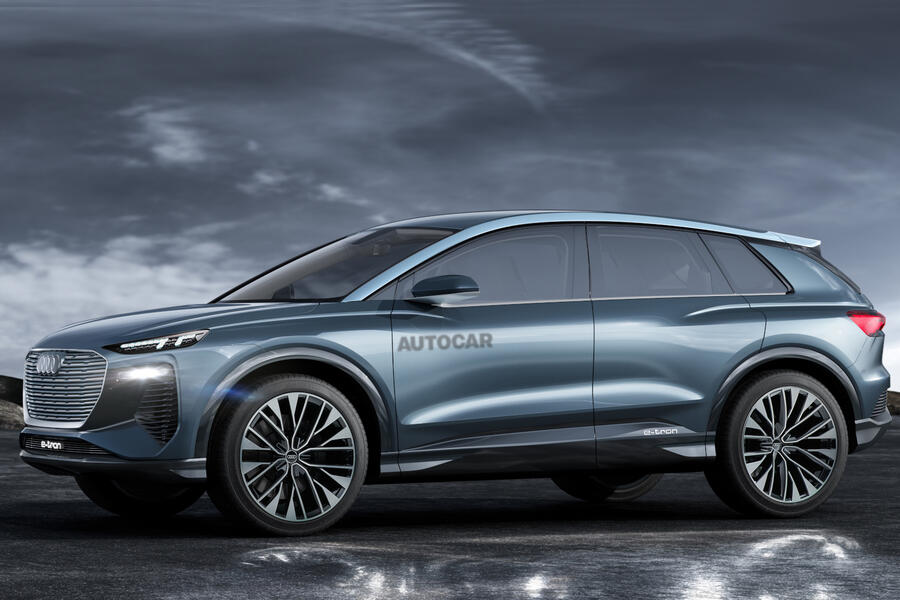 The electric equivalent of the best-selling Audi Q5 crossover will be based on the new PPE EV platform that Audi is developing with Porsche and, as such, will be a close technical relation to the upcoming Porsche Macan EV. The flat floor and lack of an engine will make for a much more spacious cabin than that of the Q5 and the new-generation architecture will make it competitive in terms of range, charge times and performance.
2024 Audi A4 E-tron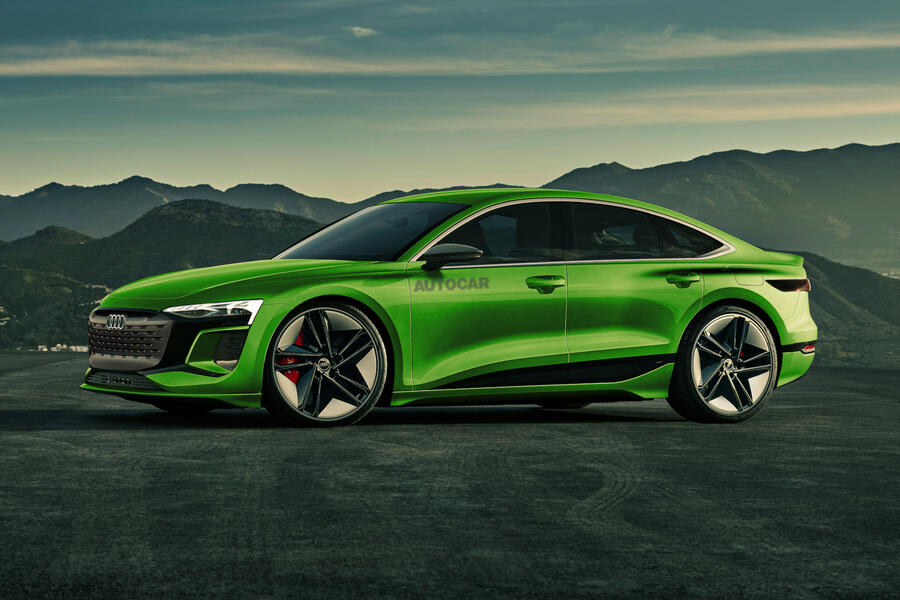 Audi will go after the indomitable Tesla Model 3 – and its increasingly popular rivals, the Polestar 2 and BMW i4 – with an electric version of the next-generation A4. To be sold alongside an array of familiar combustion and hybrid options, the A4 E-tron will share its Q6 sibling's PPE platform but will be styled similarly to its combustion counterpart. Expect a four-wheel-drive RS-badged range-topper, too.
2024 Audi A6 E-tron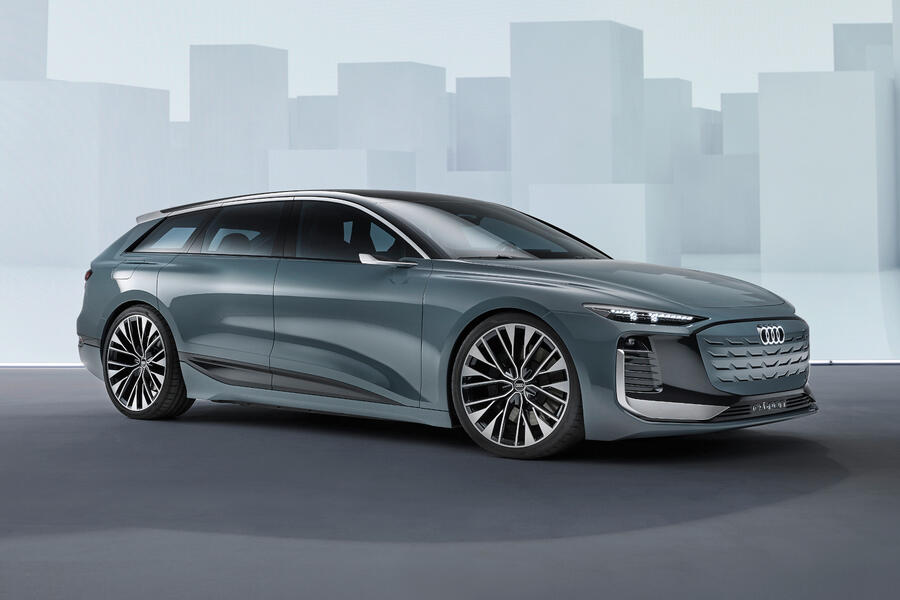 Closely previewed in concept form – as both a Sportback saloon and an Avant estate – the dramatically styled A6 E-tron won't immediately replace the current A6 but will serve as a long-legged and promisingly potent zero-emissions equivalent. Audi's betting big on the continued popularity of the estate car in certain markets, whereas its Mercedes rival has hinted that it could leave the segment entirely.
Described as a "private jet for the road", this sleek BMW i7 rival – previewed by 2021's radical Grandsphere concept – will major on autonomous functionality and connectivity. As such, the cabin will be aminimalistic and airy 'lounge-style' environment with a drastic reduction in the number of buttons and screens. It will be more of a GT than the current A8, so expect greater focus on straight-line speed and cornering dynamics.
https://www.autocar.co.uk/car-news/new-c...ectric-rs3