03-04-2023, 04:06 AM
Genesis seeks retail partners ahead of huge UK expansion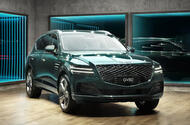 Genesis currently operates two 'studio' venues in London
Currently operating under the agency model, the brand is now seeking dealers to open 15 UK showrooms
Genesis is seeking retail partners to open around 15 more sales centres next year as it looks to expand its presence in the UK after launching here in mid-2021.
At present, Genesis operates two venues in London, with a third set to open in Edinburgh this summer, having focused on operating its own sales facilities. The move to working with retail partners marks a significant shift for the brand as it seeks to expand its sales.
It registered 127 cars in 2021 and around 1000 last year. This year it registered 121 in January alone, underlining its growth curve, and the popularity in particular of its electrified models, including the Genesis GV60 EV.
"We're entering a new phase of our growth, and now it is the time to take what we've achieved to more customers," said Lawrence Hamilton, managing director of Genesis Europe. "We've got a product portfolio that has been well received, a focus on customer initiative that we feel is unmatched, and we want to do that on a greater scale."
As such, Hamilton said that brand is seeking "entrepreneurial" partners with experience in customer service with an automotive background. However, he stressed this didn't automatically mean working with established Hyundai and Kia dealers, nor only talking to the big retail groups.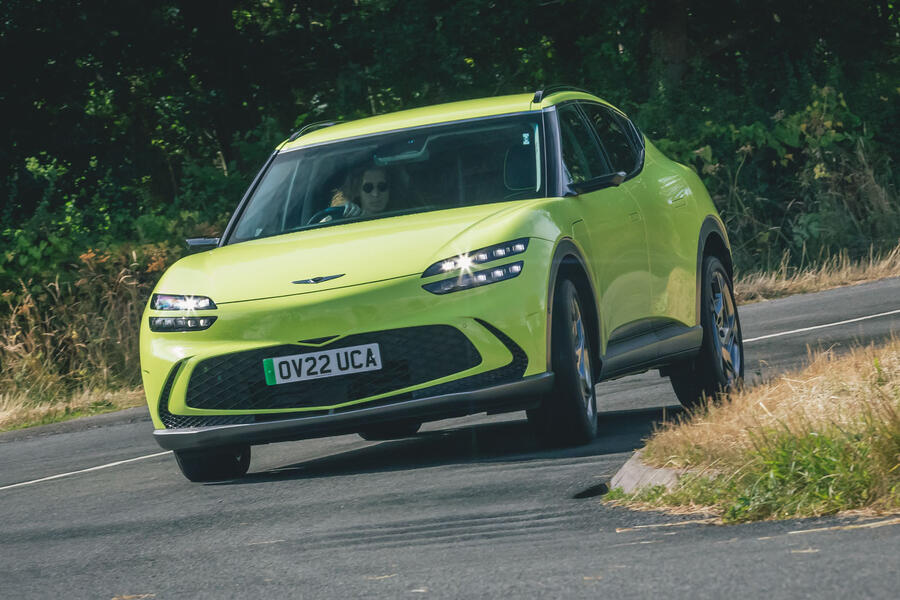 "We will reward our partners based on their customer satisfaction scores alone - not volumes, nor margins - and so it makes sense that we will look for partners with track records of amazing service," he said. "The customer is at the heart of everything we do. We believe that makes us unique, and we will be looking for partners with that mindset."
While Genesis will work with established retailers, it will continue to operate its own venues, which are currently in high-profile locations such as London's Westfield and Battersea, and potentially open more.
"We see them as a terrific way to market the brand and, as such, core to our success," said Hamilton.
The move will be mirrored with expansion in Germany, but the brand's operations in Switzerland will remain unaffected.
The expansion is also said to have been greenlit to "strengthen the foundations for Genesis to expand into new European markets", suggesting that new European market launches will follow.
Q&A: Lawrence Hamilton, managing director, Genesis Europe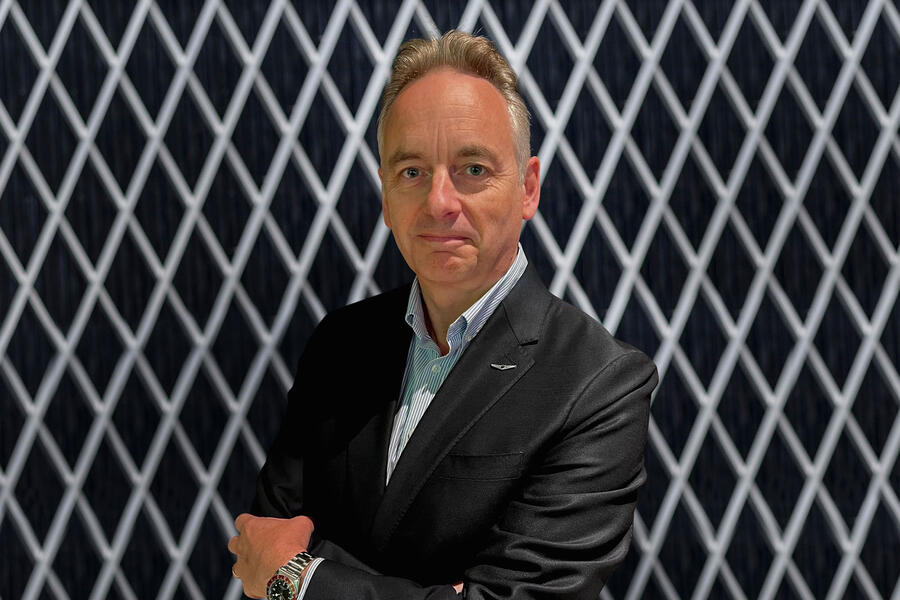 The move to working with retail partners is quite a shift?
"I wouldn't say it was a shift, actually. It's building on what we've had. There are two key factors to Genesis succeeding in Europe: the product, which we've proven and won awards with, and brilliant customer experience. The luxury car buying experience isn't just about product; it has to be about treating your customer perfectly every step of the way.
"This expansion won't change that philosophy, nor our belief in an omnichannel approach, which is essentially to give the customer what they want, wherever the want it, whether it's online, at a retail site or wherever it may be that suits them best."
Will the pricing model change?
"No, it will still be fixed pricing, and our feedback suggests customers like that, as it removes a lot of stress from the process. Trust is eroded by discounting; they want transparency, and that's why the customer will still transact with us. It's things like the five-year care package we offer that matters more, taking away any concerns over ongoing costs or courtesy cars."
How will you select partners?
"The point of this move is to get ourselves coverage across regions. We have proven a good business case that we believe will be attractive to them. Our stakeholders are first and foremost our customers, but then it will be the retailers, who we want to reward fairly for the investment we'll be asking them to make. 
"I won't get into numbers, but we wish to compensate the retail partners based on the performance of the customer experience they deliver, not how much profit they squeeze out of the customer or how many cars they sell. If you deliver customer experience consistently, then the results will follow."
What expectations do you have from partners?
"We will be requesting they build standalone facilities for us and that they can demonstrate an entrepreneurial and customer focussed background. We're open-minded as to whether we partner with big groups or smaller operators; what we want more than anything is a demonstration that they will defend our core principles of customer service to the hilt.
"As an example, our Swiss operation has forged a partnership with a chain of 20 luxury hotels so that customers can take their cars there for servicing and have them looked at. We can even give that customer a boat ride in Zürich and drop them back to their car at another hotel. Genesis needs to be a bit special, and that demonstrates that." 
Do your sales volumes go up proportionally with 15-20 retail sites from today with three?
"Yes, although these things do take a little time to rise. We think 15 is the right number according to the sales opportunity, to ensure customers get good coverage and that the sites are all profitable."
Who are your customers in the UK?  
"Everyone is a potential customer. To date, they're coming from all the normal premium volume brands, so it's a broad cross-section. One interesting point of note has been the number of Tesla customers that have now come to us. I wouldn't say we're particularly targeting anybody, rather I'd say we're trying to play our own game and win by always doing the right thing by our customers."
https://www.autocar.co.uk/car-news/busin...-expansion