07-28-2022, 10:27 PM
Greatest road tests ever: Volkswagen Phaeton W12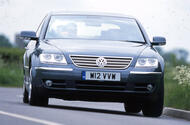 The Volkswagen Phaeton struggled to stand out from the Audi A8 and Mercedes S-Class
Exclusive limousine was surprisingly fast but fell short of rivals
VW's desire to compete in the luxury limo market created this high-tech W12 giant, but it fell woefully short of the long-established competition.
Built from two VR6 engines running a common crankshaft, the Volkswagen Phaeton's relatively compact, all-aluminium, 48V W12 produced 414bhp. A five-speed automatic gearbox fed a Torsen diff that split drive 50:50 front to rear in normal driving. The platform was adapted from the contemporary Audi A8, but steel body panels contributed to a 2434kg kerb weight.
Among limos, only the twin-turbo V12 Mercedes S600 accelerated faster. However, engine refinement was generally poor. Brakes were initially strong but soon faded.
The air-sprung suspension was competitive only when pushing hard in Sport mode. The rest of the time it was too harsh and jittery. The variable-speed steering was vague, too.
Healthy kit, ample leg room, a big boot and comfy seats were highlights of the double-glazed interior, but drab design and a lack of perceived quality disappointed, as did its fuel economy and residual forecasts.
For: Exclusivity, performance, equipment
Against: Inconsistent ride, thirst, steering
What happened next: Despite subsequently sharing its platform and engine with the Bentley Continental models of the time, the Phaeton was never more than an also-ran in the UK's limo market. V6 and V8 petrols and a 5.0-litre V10 diesel were also offered but a 3.0-litre TDI V6 later became the sole UK choice. Production ended in 2016. VW recently released photos of the Phaeton's intended replacement but the car never made it to market.
Factfile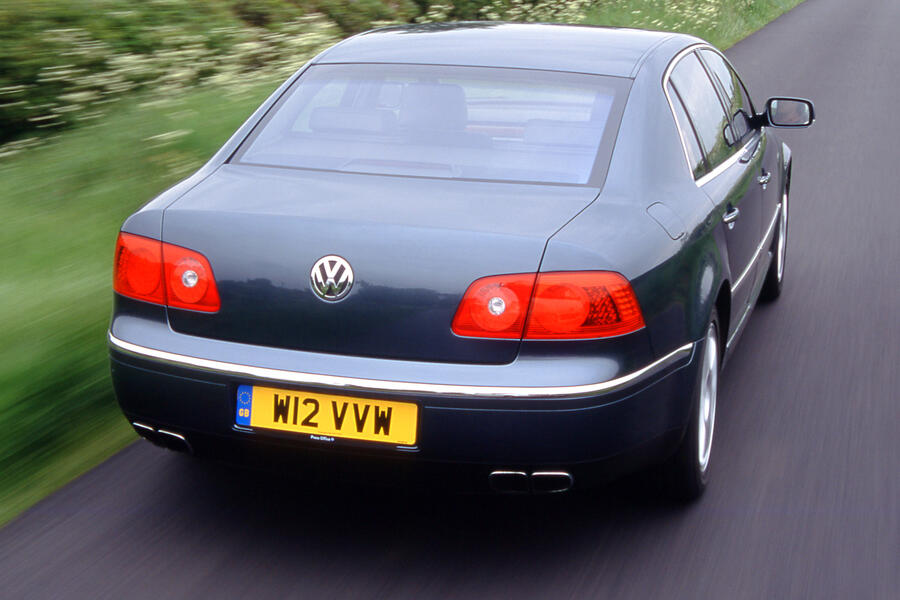 Price £68,260 Engine W12, 5998cc, petrol Power 414bhp at 6000rpm Torque 406lb ft at 3000rpm 0-60mph 5.9sec 0-100mph 14.8sec Standing quarter mile 14.4sec, 99mph Top speed 166mph Economy 15.6mpg
The Autocar Archive, dating from 1895 to the modern day, is now available online. Subscribe today
https://www.autocar.co.uk/car-news/from-...haeton-w12