07-24-2023, 04:42 PM
Hennessey H850 arrives as tuned Ford Mustang with 838bhp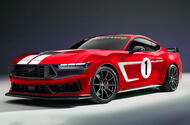 The Mustang's 5.0-litre V8 now produces 838bhp and 650lb ft
Texan tuner gives Ford's pony car a 70% hike in power and the uprated hardware to handle it
The Hennessey H850 has been revealed as a red-hot tribute to the seventh-generation Ford Mustang Dark Horse, with the promise of being "one of the most exciting and powerful muscle cars on the road".
The Texas-based hypercar manufacturer, best known for mighty, limited-run specials such as the 270mph Venom GT, has turned its attention to the 'S650' Ford Mustang Dark Horse and given the already uprated engine a 70% increase in power, along with changes to the car's appearance and internals.
After testing both on Hennessey's own track and on the road, the car now produces 838bhp and 650lb ft from its 5.0-litre V8 and is available with either a six-speed manual gearbox or Ford's 10-speed automatic. 
The standard Mustang Dark Horse makes 493bhp and 418lb ft and uses connecting rods from the Ford Shelby GT500, a dual throttle body and Brembo brakes all round.
These features are carried over to the H850, along with significant internal engine upgrades to allow it to handle an additional 345bhp. It also gains an uprated supercharger, air induction kit and fuel injectors, as well as a new fuel pump.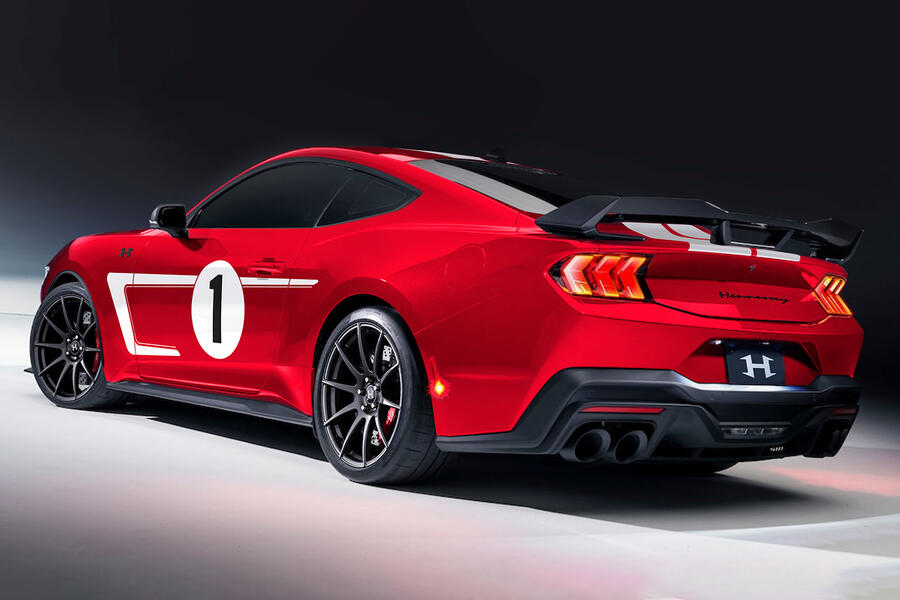 Company boss John Hennessey said: "Our supercharged Mustang builds have continually been customer favourites over the years, and Ford's improved S650 platform will prove to be its most capable. 
"Without question, our supercharged 850-horsepower Dark Horse model will be one of the most exciting and powerful muscle cars on the road – sure to turn heads with its distinctive supercharger wail and exhaust note."
To distinguish it from the standard car on the outside, its side skirts, front splitter and spoiler are carbonfibre and it gets bespoke alloys made of forged aluminium. 
Joining these are Hennessey badges just behind the front wheel arches. Inside, the headrests are embroidered with the Hennessey logo.
Production is expected to begin in the last quarter of this year. The H850 will join Hennessey's growing range of tuned muscle cars, including the Hennessey Venom F5, the Ford Ranger Raptor-based VelociRaptor, and the CTS-V, which is based on Cadillac's BMW M5 rival.
https://www.autocar.co.uk/car-news/new-c...ang-838bhp