04-06-2022, 07:51 AM
Henrik Fisker's radical plan to take on Tesla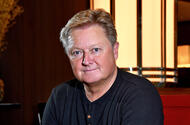 After a brave foray into electrification ended in glorious failure, the designer is back with his Ocean SUV
Henrik Fisker's idea of a decent hotel breakfast is three fried eggs on a large plate, sunny side up.
This much I discovered when I met the Danish-born, Californian-based EV entrepreneur in a Park Lane hotel last week – right before he jumped on a flight to Austria to review 47 Fisker Ocean prototypes that his Graz-based manufacturing partner, Magna Steyr, had just finished building. After that, he was off to Barcelona, Spain, where the Ocean was making its European debut at the Mobile World Conference.
Our time together was necessarily short, but what struck me was how efficiently Fisker could eat and talk at the same time – which seemed a neat metaphor for the speed-to-market philosophy that he believes will make his all-new £35,000 electric SUV successful when it goes on sale before the end of this year in five mainland European markets and the US, and then in the UK during 2023.
Even this breakneck progress with the Ocean is very far from the end of the Fisker Inc story, it turns out. Fisker wants to have launched four EV models by the end of 2025, and they won't be what he dismisses as "sausage" models, resembling one another closely, but firmly distinctive designs aimed at disparate parts of the model matrix.
However, the Ocean is the pioneer in all this. It has been created and brought to the start of production in just over two years, specifically to minimise the time lag that usually affects the implementation of digital technology in cars, compared with much faster progress in the sphere of communications equipment.
"It's almost as if the car industry decided 50 years ago that developing a model takes four and a half years and always will," says Fisker. "That kind of interval means in-car tech for a new model has to be chosen three or four years before the model goes into production. It's something younger buyers just won't tolerate. Our aim is to make them feel, as they once did, that the car is an important flag carrier for technology. We have to do this if we want to be successful."
You save time, explains Fisker, by rationing it strictly. At key stages of the design and engineering phases, where others might commonly lose six or nine months with "fiddling", you commit to freezing your design and get on with making it. In the Ocean's case, it undoubtedly helped that Fisker is both the design chief and the CEO of his eponymous company, so there's no question of one faction fighting the other.
It's a boon that the idea received early buy-in from Magna Steyr, which, as well as holding a 6% interest in the Ocean project, is renowned as one of the world's most efficient contract car builders, with an illustrious clientele of premium marques that includes Aston Martin, BMW, Jaguar and Mercedes-Benz.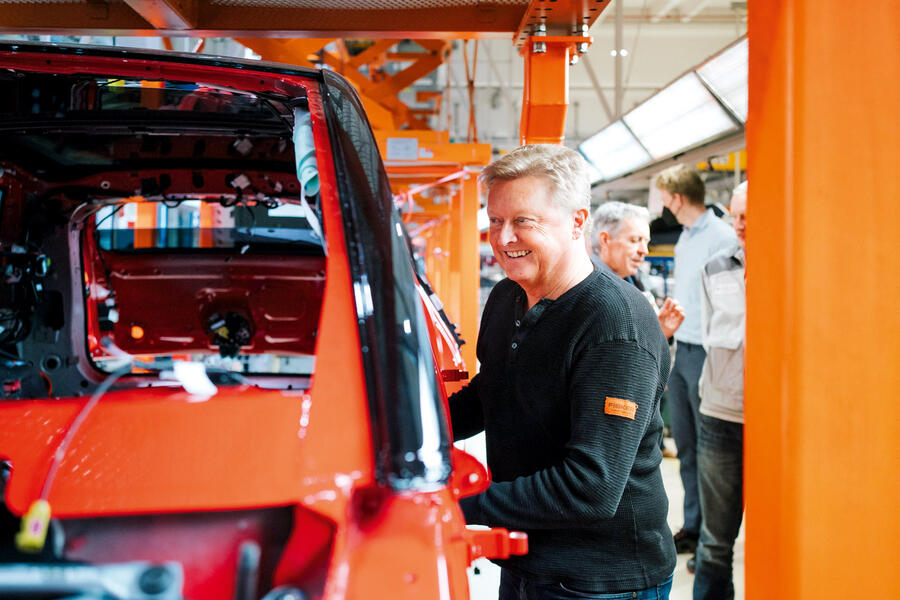 It also helps that Fisker, via its 400-strong engineering group in California, takes total control and responsibility for the key elements of the car, such as design and software development.
The initial plan is to make Oceans at an annual rate of around 50,000 cars, but Fisker is confident that as demand rises, Magna Steyr will have capacity to build up to 150,000 and sell them all over the world.
Two major qualities will sell the Ocean, believes Fisker: progressive design and sustainability. He's pleased with early assessments that the Ocean looks great ("I was able to decide the proportions as well as designing the shape") and explains how he insisted on eye-grabbing features, such as the 22in wheels.
What's more, he cites Magna Steyr's recent claim of carbon neutrality for its manufacturing plants and the Ocean's extensive use of reclaimed man-made materials in its trim and interior fittings as evidence of progress towards full sustainability.
What are the properties that will sell Oceans in such unprecedented numbers? Fisker acknowledges that his suppliers have asked the same question. The low cost is one important factor, he says, as there are few "good-looking, exciting" EVs for less than £35,000.
He then names four others: the Ocean's ultra-long range for a car in its bracket (up to 390 miles); the eye-catching rotating 17.1in central touchscreen; the so-called California effect, which allows all the windows and the sunroof to open at once; and the largest array of roof-mounted solar panels on any car, which are configured to charge the high-voltage battery system rather than just powering "fans and stuff", as others do.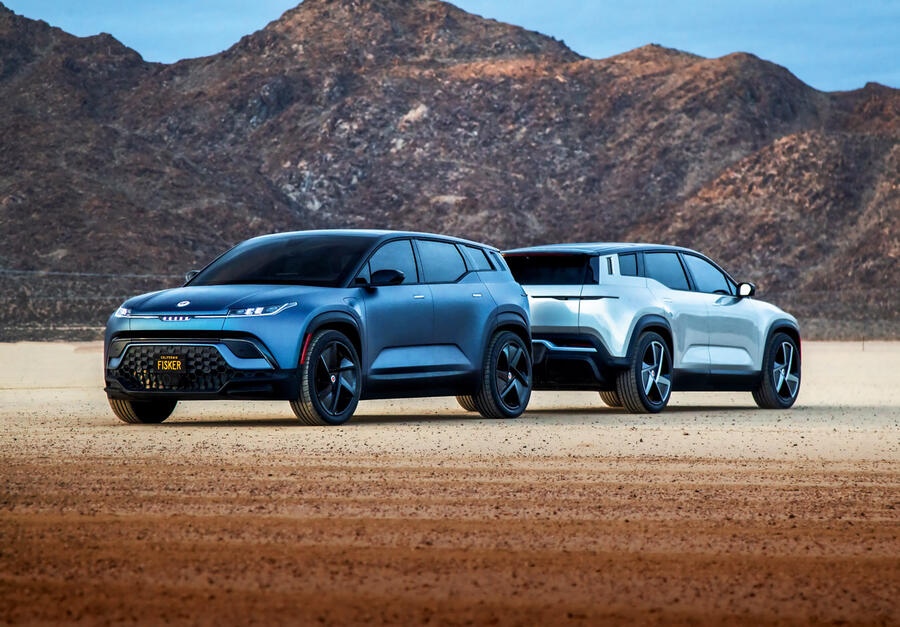 Fisker, 58, came to prominence in the UK as Aston Martin's chief designer in the early 2000s and later as the architect of a Chinese-backed, Valmet-built range-extender saloon called the Karma that bore his own name.
That venture folded when its battery supplier collapsed in 2013, whereafter Fisker spent several years working on low-volume car concepts and marine designs before bringing forward a plan in 2016 to build that most elusive of all EVs: a low-cost, long-range, high-volume model.
"It seemed to me that EVs were either city cars or £100,000-plus luxury saloons," he explains. "Apart from Tesla, no one was making big-volume EVs – not even Ford, General Motors or Volkswagen. That meant no one would have an advantage over us in volume buying of components. So what if we could make our cars way faster than a big company and if we found clever ways to get the pricing down?"
They were big questions: how could a relatively large and imposing car like the Ocean be made cheaply? Fisker cites scale (the more cars you build, the more efficient your operation should become), the steady decline across the industry in battery cost and judicious cost saving in areas that buyers won't notice.
One obvious cost saver is the designers' decision not to provide the Ocean with a 'frunk', because this removes the need for more catches, seals and body-fitting procedures.
Fisker's own research backed the idea, showing that drivers – many of them Tesla owners – prefer to lift a tailgate. The company also uncovered research suggesting that 70% of the functions in German super-luxury saloons "were never used". If a cost-conscious Fisker model were to ditch, say, 40% of those functions, who would notice or care?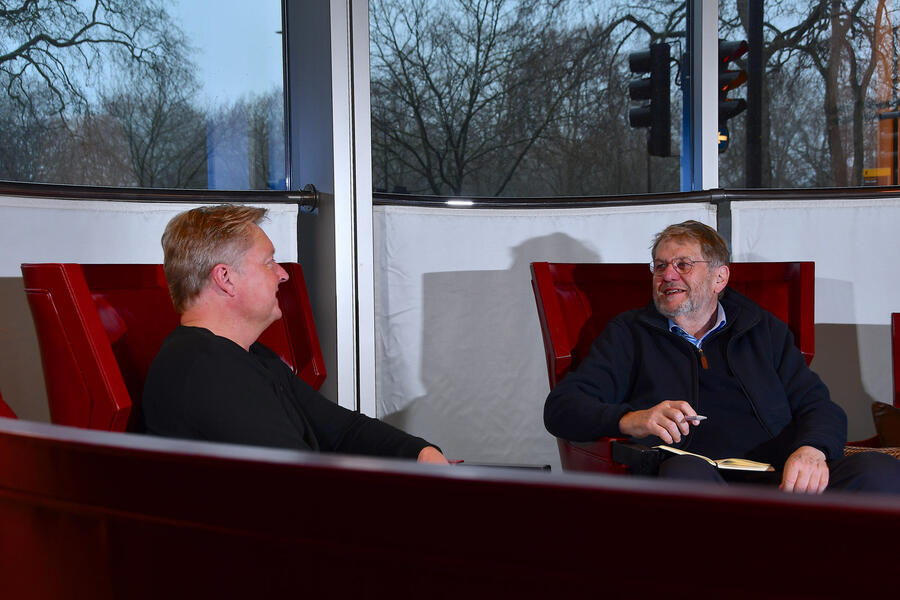 Understandably, Fisker himself is convinced that distinctive design will become increasingly important as EVs converge in terms of sound, smoothness and performance.
In a world growing much more conscious of sustainability, the buying public will come to understand that a really good car design – "something fairly simple, with really good proportions and graphics that are in harmony with one another" – will be celebrated for its timeless qualities. Model progress will be signified instead by the advancement of on-board software. In short, the nose job might be becoming a thing of the past.
Henrik Fisker's greatest hits
1991 BMW E1: Unveiled at the 1991 Frankfurt motor show, this quirky four-seat concept tested the waters for an electric city car. It never made production (and the only prototype was destroyed in a fire), but the similarly conceived BMW i3 has a comparable range and is only now being readied for retirement.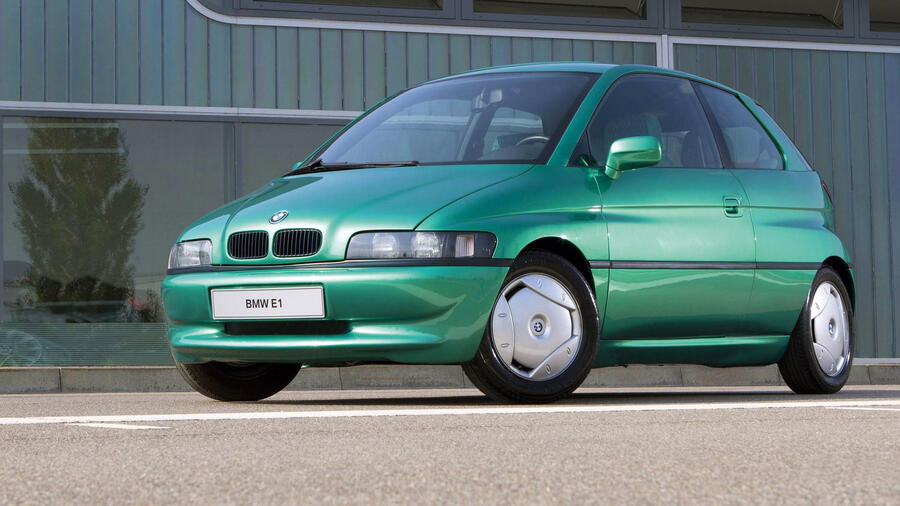 2000 BMW Z8: Designed to pay tribute to BMW's stunning 1950s 507 Roadster, the Z8 remains one of BMW's best-loved designs (which helps us to overlook the generally forgettable driving experience). Fewer than 6000 examples were built, and you can pay well over £200,000 for a clean example today.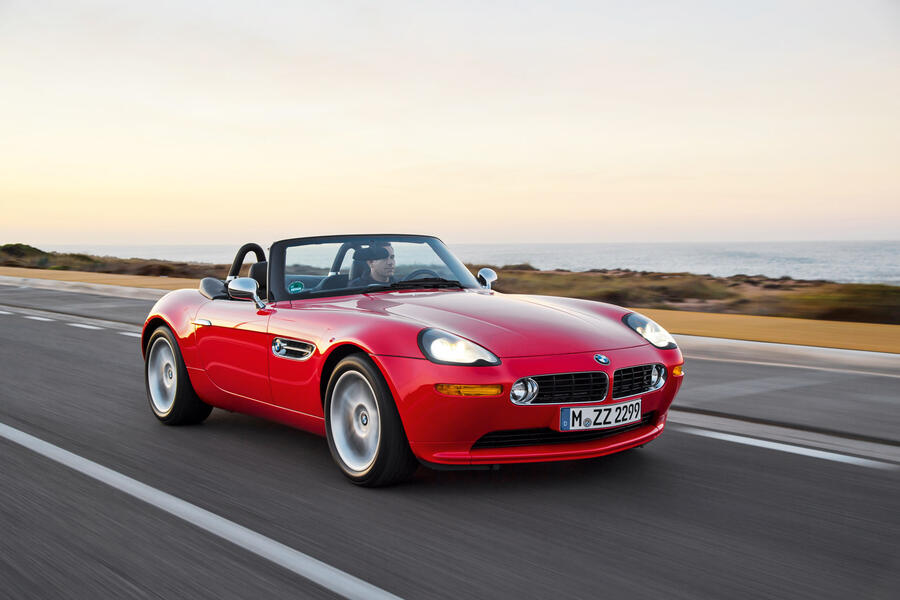 2005 Aston Martin Vantage: In 2005, Aston Martin revealed its smallest model, which would go on to be its biggest seller. There's some dispute between Fisker and fellow designer Ian Callum about who did the heavy lifting, but the 24,700 examples sold – across 24 different variants – make it the most popular Fisker-fettled car so far.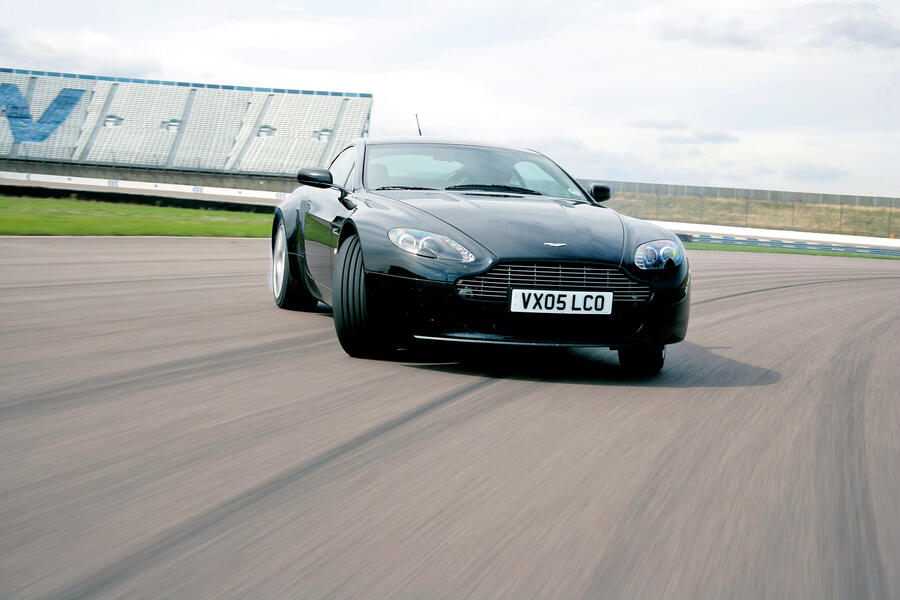 2012 Fisker Karma: The first production car to bear Fisker's name came to be seen as a flagbearer for the electrified car. It was expensive and thus rare, but its innovative powertrain (electric motors and a battery charged by a petrol engine), which offered 497bhp and an EV range of 50 miles, made it nothing short of otherworldly then.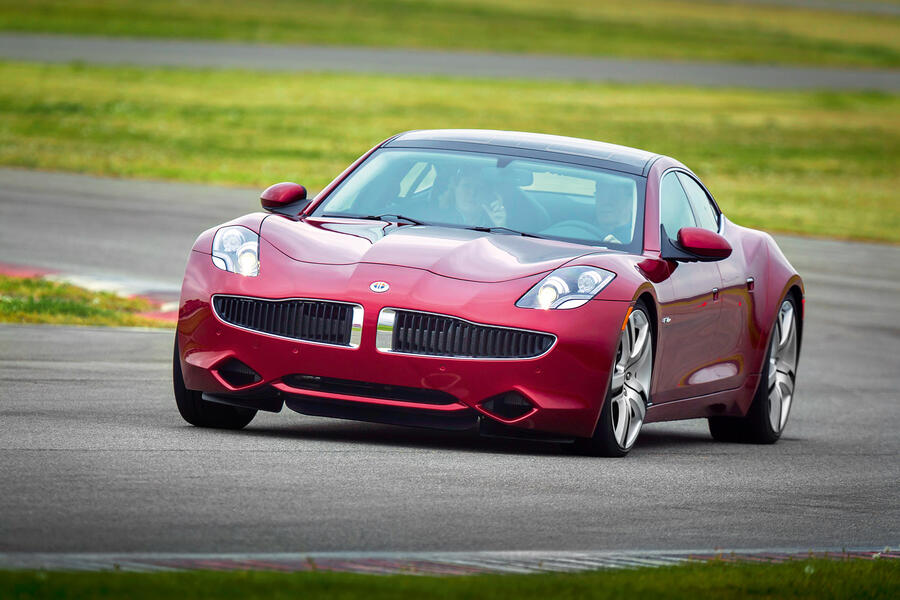 https://www.autocar.co.uk/car-news/featu...take-tesla