04-03-2023, 06:20 AM
HiPhi to launch in Europe in 2023 with new entry-level EV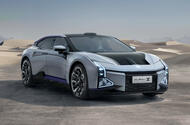 HiPhi will follow Z grand tourer with more affordable entry model
Chinese premium brand set to show new HiPhi Y at Shanghai motor show, ahead of Europe and UK arrival
Fast-moving Chinese premium EV brand HiPhi will shortly give details of a crucial third car to sit underneath its luxurious X SUV and Z grand tourer.
The HiPhi Y, as it's expected to be called, will open new doors for the four-year-old Shanghai-based company, targeting a lower price point and higher sales volumes - as well as serving as the flagbearer for a global expansion strategy that will have HiPhi cars being sold in Europe by the end of this year.
Speaking exclusively to Autocar, HiPhi chief technology officer Mark Stanton (previously head of Jaguar Land Rover's Special Vehicles division) hinted that the third car, based on the same architecture as its range-mates, will be revealed at the Shanghai motor show later this month and will be cheaper than the £75,000 X and Z.
Human Horizons HiPhi X Founders Edition 2021 first drive
"Our first two products are both high-end, top-of-the-range cars," explained Stanton, adding that they have "anchored our brand at that premium level" to the point where most of HiPhi's conquest customers are coming over from Mercedes-Benz.
HiPhi's first car, the X, entered production just under two years ago and became China's best-selling premium EV (£60,000-plus) in its first half year on sale.
The HiPhi Z, a rakish, high-riding saloon, arrived on sale at the end of 2022 and looks to steal some of the indomitable Porsche Taycan's thunder in the German firm's biggest market.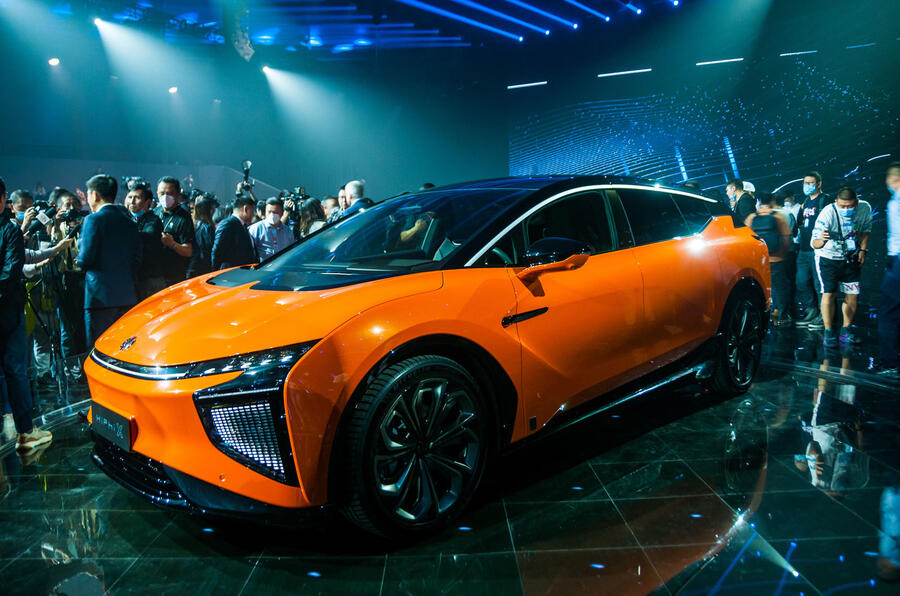 But in line with a prevailing focus on younger buyers, who are less "sensitive about brand" than older customers of established premium marques, HiPhi will look to diversify its product line with a more volume-friendly EV that brings comparable levels of technology and functionality at a lower price.
"Having established that brand up there at the higher price point and established our technology capabilities and our premium capabilities as well, we will be introducing relatively less expensive cars and more mass-production cars," confirmed Stanton. He stressed that they won't be "cheap cars" and won't be produced in the "millions and millions" but said they will be smaller and more affordable than the X and Z.
"The first two cars are quite large cars, which fit pretty well in China but not necessarily elsewhere around the world," he reasoned.
Drawing on experience from his time at JLR, Stanton compared HiPhi's ambitions to that of the Range Rover line-up, noting in particular that the entry-level Evoque has been a "pretty damn successful product for Land Rover" and is thus a "good example of how you can take that top-end Range Rover and bring it down into a mid-sized premium vehicle". 
Similarly, HiPhi will look to equip its new entry-level model with the stand-out design cues, premium conception, advanced technology and engaging driving characteristics that have defined its products so far.
"Not one brand has all four of those attributes," Stanton said. "Most brands have at best three, some of them only one."
He didn't confirm specifically whether the Y will feature the Z's projector headlights (which can show films and directional arrows), its centre-mounted robotic arm or its 5G connectivity functions but said it will "still deliver a very competitive level of premiumness", adding that a lot of the technology featured on other HiPhi cars is software-based and so not prohibitively expensive to roll out to cheaper models.
Once the new car is unwrapped, HiPhi will shift focus to starting sales in markets outside China, with a launch in Europe set to be announced "very shortly". Cars will be left-hand-drive initially, but production of right-hookers for the UK ("an attractive market") will follow soon after.
Stanton reaffirmed HiPhi's commitment to its premium billing, clarifying that global expansion doesn't mean the brand will "start to sell hundreds of thousands or tens of thousands of cars", explaining: "Our whole approach is one small step at a time, not to overstretch ourselves and overdo too many things." 
Q&A, Mark Stanton, chief technology officer, HiPhi
How do HiPhi customers react to driver monitoring technology?
"We do allow certain aspects of the car to be shut off. Some people love it, some people hate it, and in China people are worried about their privacy as well, like some people here. So yes, it can be a little bit of a Marmite feature. But our camera system is pretty spectacular. It's got facial recognition, so you don't need the key to start the car (there is no key, by the way), it can monitor your blood pressure and, just by looking at your face, it can tell if you're happy or sad. It even knows how how old you are, but we decided not to put that on to the display, because people might get upset..."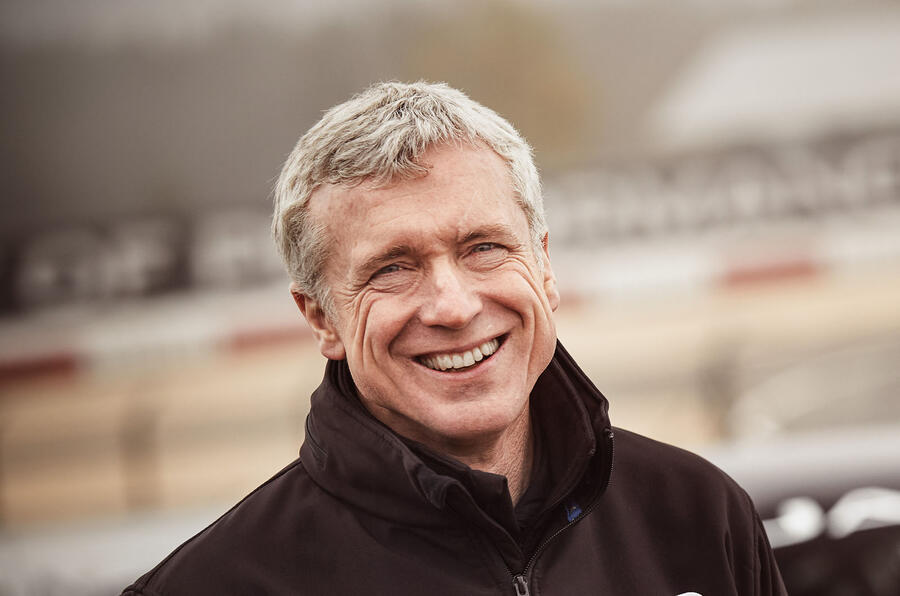 How is HiPhi designing cars for 'smart cities'?
"We have this concept of three 'smarts': smart cars, smart roads and smart cities. We've focused more heavily in the last three or four years on smart cars to get those out into the marketplace, but we've developed technologies to support smart roads and the smart city. And we've done demonstration projects to actually enable those things to happen. And now we have a group within our company that's really pushing forward with those smart-road and smart-city technologies. Our cars are V2X, 5G-enabled, so our cars are ready for those smart roads and smart city technologies already. They've already been enabled."
Are there opportunities if HiPhi were to move production out of China?
"We've seen in the last five years that there are geopolitical things that happen around the world that are unpredictable, and putting all your eggs – as a manufacturing company – in one basket is perhaps not the most sensible thing to do. We're not definitely going to do this. But you can see that if we want to really become an international company, which we do, then to just centre everything in China would probably not be the most sensible of things to do. So, yes, we're looking and considering other places, possibly. But there's absolutely no decisions on any of that at this stage."
https://www.autocar.co.uk/car-news/new-c...y-level-ev