07-04-2022, 04:33 AM
Home EV charging explained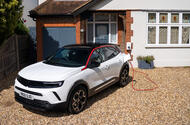 Imagine waking up every morning with your car brim full and ready to go the distance. That's home charging
Want to know how easy and cost-effective it is to charge an electric car at home? Here's how, with a little help from Hive EV Charging and British Gas
Imagine waking up every morning with your car brim full, and ready to go the distance. Never the concern of an empty tank. All for less than a third* of what you'd pay at the pumps. That's the benefit of owning an electric car and charging at home.
At Autocar, we want to help more people take their first steps on the path to electric driving. That's why we've partnered with Hive and British Gas as our Official Home Charging Partner – because there's no substitute for home charging as the easiest, and most cost-effective answer to cutting your driving costs.
To help you on your way, here are some simple answers to some of the big questions and myths around home charging.
Learn more about how Hive EV Charging can make charging easy and help you reduce your electric car running costs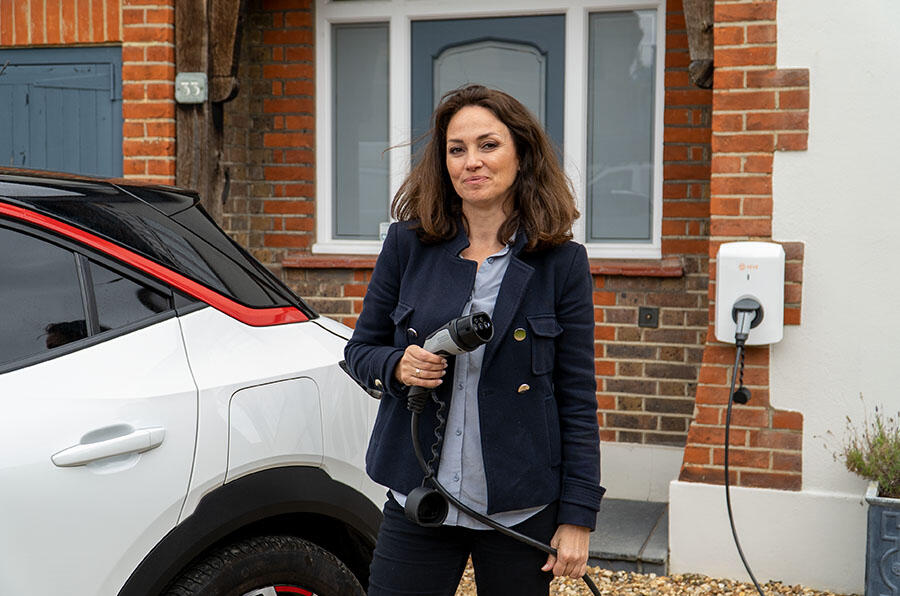 Why does home charging make the most sense?
As widespread as fast and rapid public chargers have become for on-the-go top ups, with over 30,000 charging devices across the UK at over 19,000 locations, they're not necessarily the best charging solution – especially when it comes to cutting the costs of driving, which is one of the key benefits of owning an electric car.
Although public charging prices are typically cheaper than filling up with petrol or diesel, they're still relatively expensive – especially the motorway-style rapid chargers that give you ultra-fast top-ups. Equally, the wealth of different charging providers can make paying for charging complex. Plus, there's no guarantee that your nearest public charger is working, or doesn't already have a car parked up on a long charge.
As the average UK car spends 73%** of its time parked at home – and as most daily journeys are around 20 miles*** and start and end at your front door – regular home charging from a reliable charging unit, with dedicated support using the most cost-effective and greenest overnight home energy rates (or specific EV tariff) makes a great deal of sense.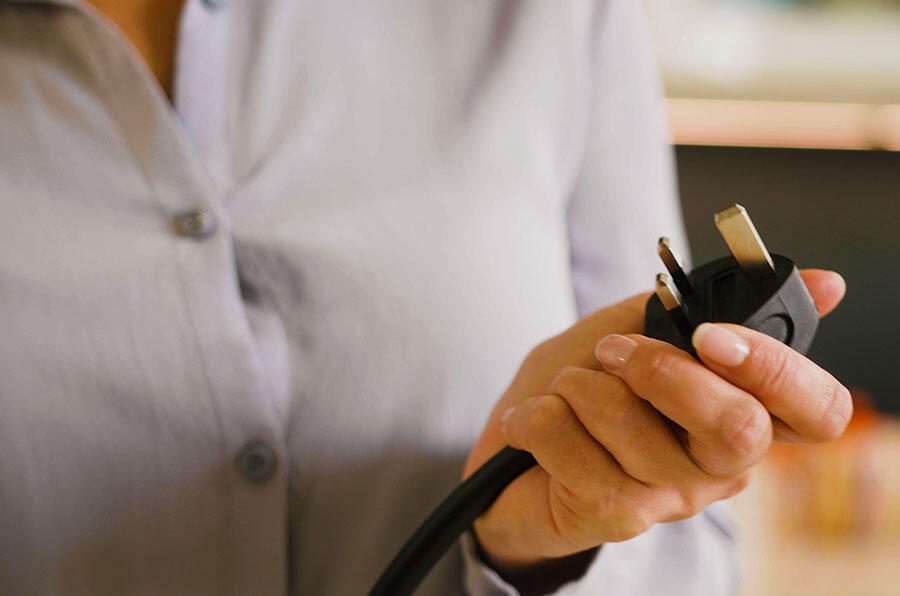 Can I charge my car with a 3-pin socket?
Yes, but it's far from ideal, and will take longer than most will be willing to wait. A 3kW 3-pin domestic socket might take up to 24 hours or more to fully charge an electric car. So, it's a useful back-up in an emergency to add a small bit of range that can get you to a faster charging solution, but it's certainly not a practical everyday solution. By contrast, a dedicated home charger, such as Hive EV Charging's 7.4kW Alfen smart charger can fill your battery back to the brim and get you on the move in as little as six hours. Think of it as more than halving your time spent charging.
How much does a home charger cost to install?
A home charger costs a lot less to set up than you might think, especially if you opt for a home charging solution from Hive. Whereas some providers charge separately for the cost of the charging unit, installation and support, Hive EV Charging combines all these into one, convenient, ultra-affordable package. With prices from £1149 (June 2022), you'll get a 7.4kW Alfen smart charger, a guided video-call survey to gather requirements, hassle-free installation from a trusted expert British Gas engineer, an ongoing support line, and a confidence-inspiring three-year warranty with technical helpdesk support. All with the ability to control and manage your charging sessions and costs via the highly-rated Hive app that operates other smart appliances in the home.
Can I get a government grant for a home charger? What happened to OZEV?
While you could previously get a reduction on the price of home charger installation with the government's Electric Vehicle Homecharge Scheme (OZEV), this has changed since April 1 2022. New criteria means that homeowners with off-street parking (such as semi-detached houses with driveways) are now no longer eligible to claim the £350 grant, but other types of housing (apartments, any rental accommodation) still qualify. It's worth spending time on the government's Electric Vehicle Homecharge Scheme site for more information. And, for more on the UK's EV home charging grants, head over to Hive EV Charging's comprehensive guide.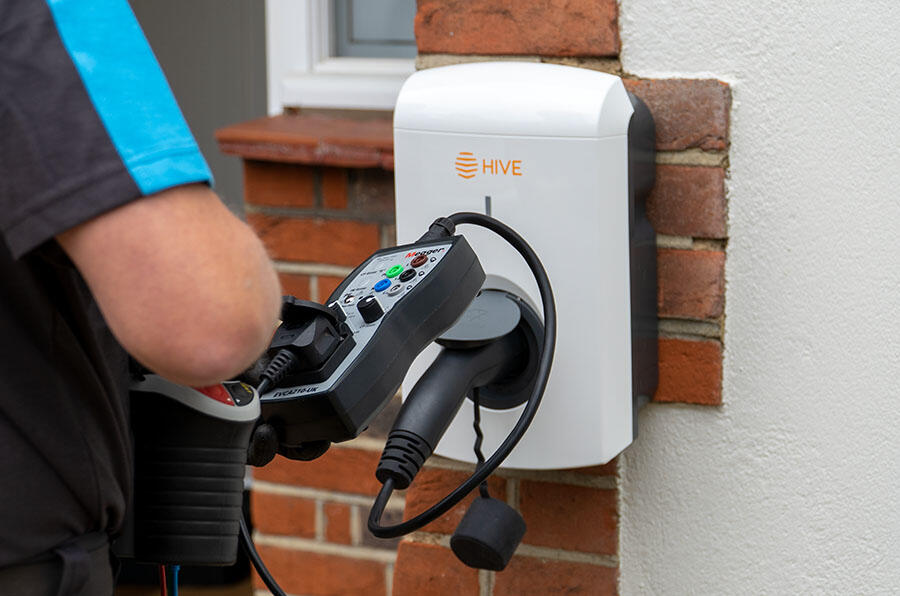 How long does it take to install a home charger?
Once British Gas has completed a quick virtual home check it typically takes two to four weeks**** for your EV charger to arrive. This is because British Gas may need to apply to your local distribution network operator for permission to connect to their network. Luckily, British Gas takes care of that for you as part of the Hive EV Charging package, meaning you can focus on other more important matters. Once this is all signed off, the actual installation will typically take around three to six hours**** depending on complexity.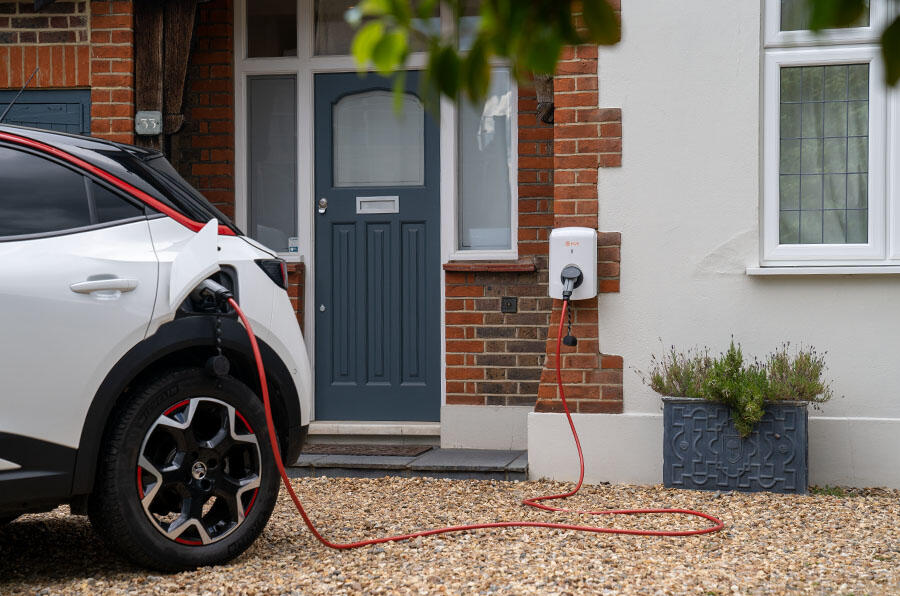 Do I need a driveway for a home charger?
You don't need a private driveway to install a home charger, but you do need private off-street parking adjacent to your property. Shared parking areas (such as those within blocks of flats) can be difficult for charger installation, and in most cases won't be supported by British Gas or other comparable installers. If you do live in a shared residence, it's worth discussing your options with your managing agent and the other residents. A communal home charger could be a useful addition to your building, but you'll need to collectively agree on the installation process and running costs.
Do I need planning permission for a home charger?
Generally, no. The installation of home chargers usually falls within the category of permitted development rights (subject to rules pertaining to listed buildings), provided the charging unit and installation complies with conditions regarding the size of the unit, location of installation and visual compliance. Hive EV Charging makes things doubly easy with a clean, discrete compact charging unit that is not much larger than a piece of A4 paper and is easy to install to most exterior walls. If you're in any doubt, a quick check with your local council should provide the answer.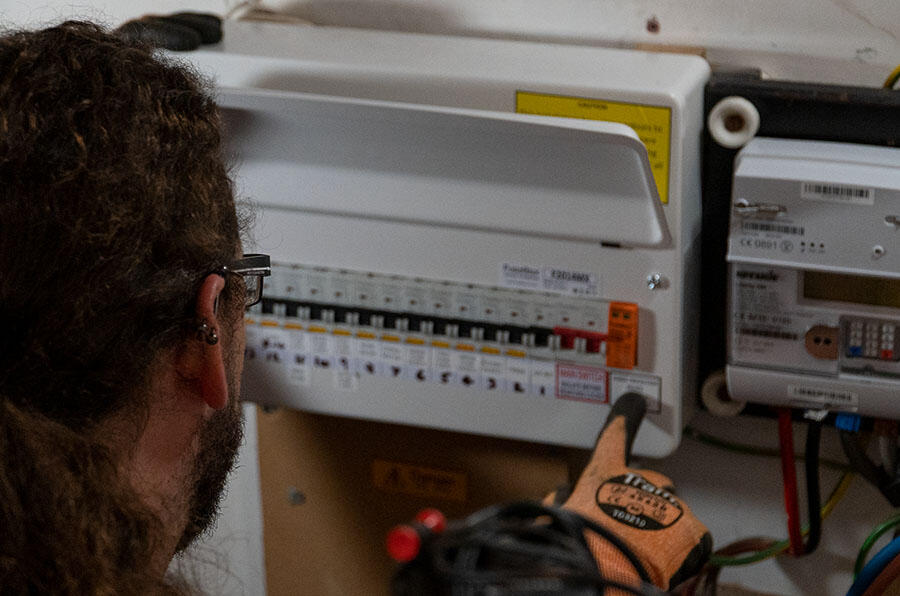 What type and speed of charger is best?
The type and speed of your charger defines how long it will take your electric car to charge. Running an extension cable through the living room from a 3kW three-pin domestic plug socket, is not only unsightly to look at, but it could take you up to 24 hours or more to fully charge a typical electric car. You may not need a full charge, but even a top-up will still take a considerable amount of time.
On the other end of the spectrum is a faster, but pricier, 22kW charger which is good for a 20-80% top-up in under four hours. It is however dependent on your home's compatibility with a three-phase electricity supply (see below), which is only pre-existing in a very small share of UK homes. Equally Equally, rapid charging creates significant heat which over prolonged periods can decrease the performance of your battery. So, you should only really do fast or rapid charging when you really need an on-the-go top-up at a public charger.
Hive and British Gas think that 7kW home charging is the sweet spot. Why? Because it offers the best balance between efficiency and affordability, while also looking after the health and longevity of your car's battery. Topping up overnight using the Hive 7.4kW Alfen smart charger, you can expect to fully charge your car within six hours, depending on your battery size.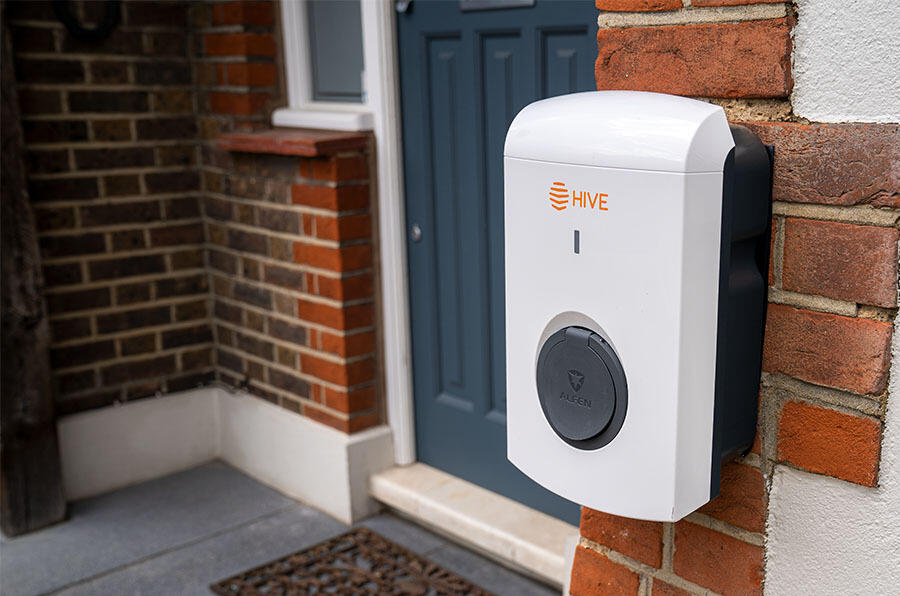 What is a smart charger?
Smart chargers, like the 7.4kW Alfen unit used by British Gas and Hive EV Charging, help you manage your charging costs by sharing data with a smartphone app. When your car is plugged in, the charger uses a GPRS connection to intelligently sync your car, your charging operator and your chosen utility company, helping you choose the best times to charge on the cheapest rates, making the most of greener energy. A smart charger is also safer than a domestic three-pin socket, as it automatically tests the connection between the car and the charging unit before initiating the charge.
Tethered or untethered?
A tethered charger has a charging cable permanently attached to the charging unit, making life more convenient when you arrive home and plug in. Think of it like placing a kettle on its power base. An untethered charger keeps your charging unit clean of all cables and lets you use the cable included with your car. It also gives you the option to use a longer cable if your car is parked further than the standard 5m cable will reach. Whatever your preference, Hive EV Charging gives you the option of both, with a 5m-long cable included with its tethered charger that neatly stows inside the charging unit when not in use.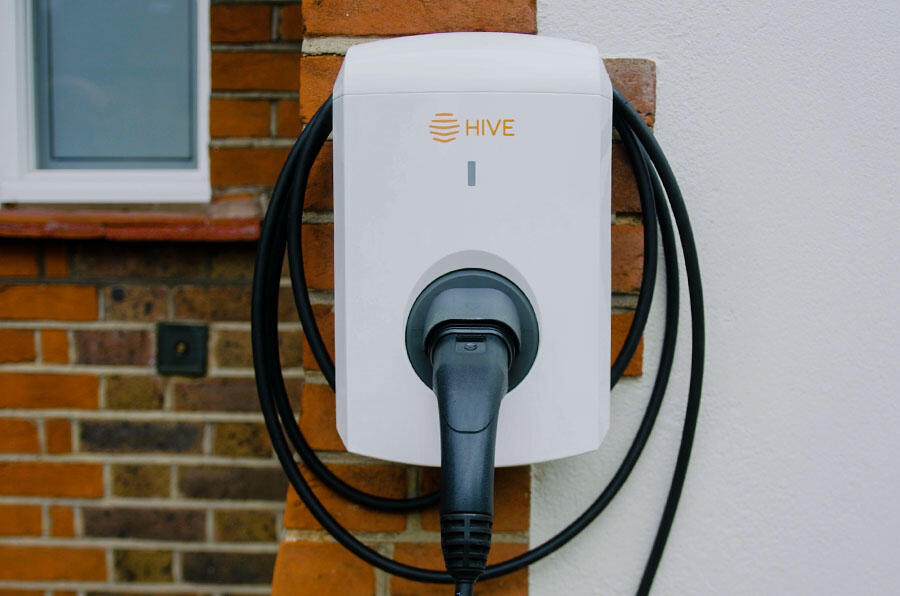 Are all home chargers the same?
There are key similarities between UK home chargers: namely that they all share the same 7.4kW Type 2 or CHAdeMO input. Hive EV Charging steps the game up with the synchronicity between the easy-to-use Hive smartphone app and the Alfen smart charger. Part of the Hive Home ecosystem, it means you're always connected to your electric car. With just a few taps of the app, you can check your charging status in the same way you'd monitor your home heating, with accurate real-time updates and can start charging remotely when your electricity is at its cheapest and greenest.
What is a three-phase connection? Do I need one?
A three-phase connection has its benefits, but it's not a necessity. Three times faster than the one-phase which is the average UK home standard, it can theoretically cut charging times. We say theoretically, because many electric cars, especially older models, won't accept anything above 7.4kW charging. Given that a three-phase can be expensive (or impossible) to install, its only benefit is that it can charge cars faster – in around three hours, rather than six to eight hours. But that's only useful if you have multiple cars with large-capacity batteries in your household.
British Gas and Hive EV Charging don't install three-phase connections for the simple reason that it's typically very expensive and 7.4kW is the optimum home charging speed. It's better for your longevity of your car's battery and, perhaps, more importantly, kinder to the environment (requiring less energy in short bursts from the grid).
So, as you can see, from setup and installation to first use and beyond, home charging is an incredibly efficient way to keep your electric car topped up – and Hive EV Charging from British Gas is an even easier way to do it.
Learn more about how Hive EV Charging can make charging easy and help you reduce your electric car running costs
---
* 17p per mile in a typical petrol family car vs 5p per mile in an equivalent electric family car. That's a 70.58% difference. Advisory fuel rates as provided by the UK government.
**73% of cars spend their time parked up at home: https://www.racfoundation.org/research/mobility/still-standing-still
*** For the average daily UK commute, please see the UK Government's vehicle mileage and occupancy site: https://www.gov.uk/government/statistical-data-sets/nts09-vehicle-mileage-and-occupancy
**** Average annual mileage in the UK in 2019, 6607 miles (the last credible year on record) 6607 miles / 365 days = 18.10 miles per day average rounded up to 20 miles per day. Subject to the complexity of the installation. If the British Gas engineer finds anything that needs further investigation, or additional work, during your installation, they'll let you know what needs to happen next before they can continue.
https://www.autocar.co.uk/car-news/adver...-explained