02-23-2023, 12:30 AM
Honda reinvents classic motorbikes as new e-bikes for China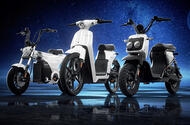 The hugely popular Cub, Dax and Zoomer motorbikes have gone electric – but not in the way you'd expect
Honda has unveiled electric versions of its Cub, Dax and Zoomer motorbikes, but with a twist: the three new machines are all electric bikes built specially for China.
The new Honda Cub e:, Dax e: and Zoomer e: have all been designed for the Chinese market, where Electric Bicycle (EB) regulations allow for vehicles with a maximum speed of 15.5mph or less – even if they don't have pedals.
Subscribe to the Move Electric newsletter for move e-bike news
Still, the bikes are significant because they are part of Honda's massive ramp-up of its electric two-wheeler line-up (which carries the e: branding), which will start in Europe with the EM1 e: and will involve the launch of five EB and Electric Moped (EM) models by 2024. And they also showcase how the Japanese firm could use its storied nameplates in the electric era.
The Honda Cub is generally regarded as the best-selling motorised vehicle ever, with more than 100 million sold since production began in 1958. The Cub e: bike takes the styling of that model and reinvents it as an electric machine with round lights and 17in wheels. The machine's battery gives a range of around 40 miles.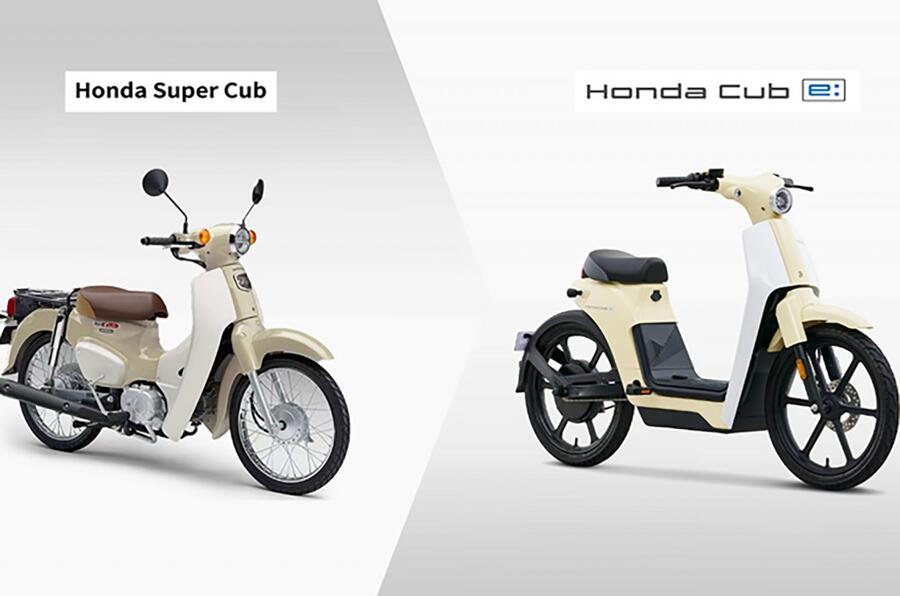 The Dax e: takes it name and T-shaped body from the long-running minibike, and is reinvented as a 'fun' e-bike. Honda has confirmed the model features a Bosch motor and will offer a range of 50 miles.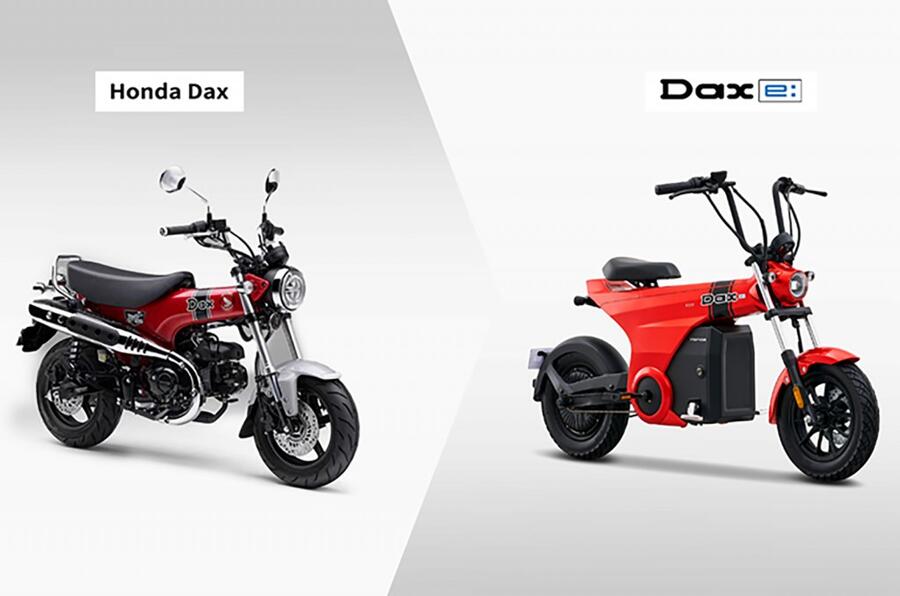 The Zoomer e: is designed to offer a sporty edge and features double-lens headlights that evoke the similarly named motorbike, disc brakes and rear shock absorbers. It has a range of 56 miles.
Honda has clarified that it has no plans to launch the new models in Japan – and with the focus firmly on the rapidly growing Chinese EB market it is unlikely they will reach Europe. In the UK, e-bikes are only allowed if they have a pedal assist function, with the electric motor only engaged up to speeds of 15.5mph when the rider turns the pedals.
READ MORE FROM MOVE ELECTRIC
Subscribe to the Move Electric newsletter
e-CARS
Ten electric cars we're excited for in 2023
Getting an EV sideways: how easy is it to drift a Kia EV6 GT?
Q&A: Jaguar Racing's Sam Bird and Mitch Evans on Formula E's new era
e-BIKES
Ten electric bikes we're excited for in 2023
Can you get fit using an electric bike?
e-MOTORBIKES
Ten electric motorbikes we're excited for in 2023
Super Soco TC Max electric motorbike review
Cake and Polestar team up for new special edition Makka e-motorbike
e-SCOOTERS
Planned laws to legalise private e-scooters face delay
Five key takeaways from the rental e-scooter trials report
Which train firms have banned e-scooters from their services?
e-WORLD
Move Electric's best features of 2022: lap records, tuk-tuks… and sausage rolls
Volvo Trucks keeps on electric trucking with three new models
https://www.autocar.co.uk/car-news/move-...ikes-china