04-22-2023, 02:57 PM
Honda unveils electric SUV trio at Shanghai motor show
The Honda e:N SUV concept previews a next-generation electric SUV arriving in China by the end of 2024
e:N SUV, e:NS2, e:NP2 and e:N GT concepts preview future of Japanese brand's Chinese line-up
Honda has unveiled three new electric SUVs at the Shanghai motor show, previewing the brand's future line-up in China.
The first to make production will be the e:NS2 and e:NP2, a pair of EVs designed to succeed the HR-V-based e:NS1 and e:NP1 models launched last year. 
The current pair are identical save for the colour of their charging port and grille: the Dongfeng-built e:NS1's is body-coloured, whereas the GAC-built e:NP1's is painted black.
The revision will more obviously distinguish the twin models by providing them with different front lighting signatures. The e:NS2 receives angular LED daytime running lights reminiscent of Peugeot models, while the e:NP2 features a design more closely resembling the new Honda Civic.
Both new cars will go on sale in early 2024, Honda has confirmed. Given that they will be launched in such close proximity to the e:NS1 and e:NP1, their mechanicals are unlikely to change substantially.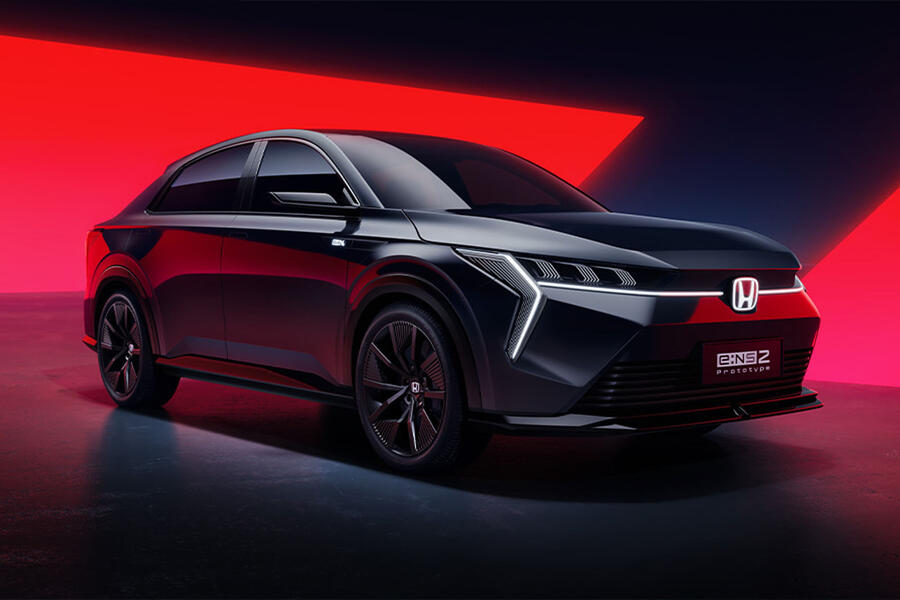 The official range of 311 miles (achieved on the Chinese CLTC cycle) could improve slightly, as could the two motor options' power outputs of 180bhp and 210bhp.
However, the two models could inform changes to the e:Ny1 concept, which spearheads Honda's electrification push in Europe, given that it too appears to be an HR-V-based EV.
The larger Honda e:N SUV concept will arrive in China later in 2024, ushering in a new generation for the brand's Chinese EV offering and bringing AI-powered interior technologies.
This model isn't expected to be sold in Europe or the US, as the e:Ny1 and Prologue concepts are slated to top Honda's EV line-ups in those regions respectively.
Honda also displayed the e:N GT concept car on the show floor at Shanghai, but it doesn't appear to have been changed since its unveiling last year. It's planned to manifest a production car in 2025.
https://www.autocar.co.uk/car-news/new-c...motor-show