04-23-2023, 05:20 PM
How Aubrey Automobiles is shaking up the restoration industry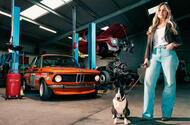 Founder Georgia Peck, and her dog Rodney, standing next to Aubrey's unofficial first project: a 1973 BMW 2002 Ti racer
Founder Georgia Peck is an ambitious trailblazer in the male-dominated restomod industry
Just a few miles outside the Essex city of Colchester, where the busy A120 condenses into one lane, is an inconspicuous left turn into a sleepy country lane.
A farmhouse greets you, with its usual array of outbuildings. Within one sits a 1988 Mercedes-Benz G-Class. But this isn't your usual 280GE: this is Aubrey Automobiles' second restoration, or Aubrey 002 for short. It's a "more sympathetic" follow-up to the bold-looking re-envisioned 1973 Land Rover Series 3 109 (Aubrey 001) that put the incipient firm on the map when it was unveiled last year.
You might think this is nothing special when many places now do restomodding, but Aubrey is different. According to founder Georgia Peck, "other restoration firms are very macho, and that's not us. 
Ours is very understated luxury." What also makes the business stand out is 29-year-old Peck herself, who is emerging as an inadvertent trailblazer for young women in what remains a male-dominated industry.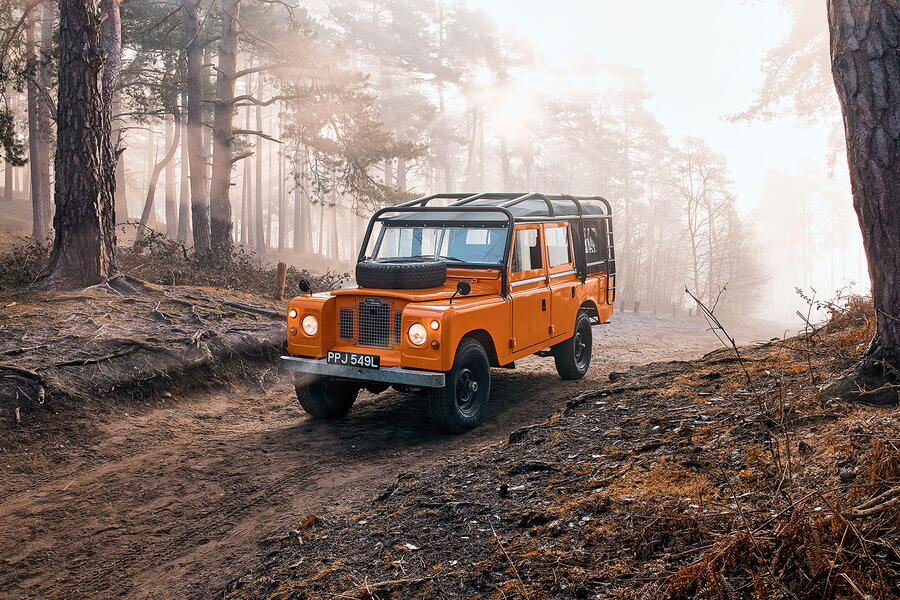 Peck has always loved cars, having grown up tinkering with classics with her dad and watching videos of her motorsport hero, Henry Aubrey Peck. "I didn't watch Clark Kent on television, I watched my grandad," she says.
Aged 19, Peck bought her first classic: a 1992 Mini Arc de Triomphe. Before long, she was sourcing classics for clients, as rare and valuable as an Aston Martin DB5. At 25, she set up Aubrey Peck as an organiser of "luxury automotive events and adventures", and soon she decided to capitalise on her passion for restomodding alongside that.
"The Mini inspired me, as it made me realise that you can kind of do what you want to a car as long as you're sympathetic and you do it in a nice way," she explains.
A 4x4 specialist, Aubrey's work spans subtle restorations to unique transformations for clients around the world. Just over a year in, the firm is already in good shape, with 10 bespoke bookings confirmed – one of them a "picnic-focused" Land Rover with an awning, matching furniture and, of course, a full pull-out kitchen.
The work will go much deeper than those party pieces, though. For evidence, just look to Aubrey 001, which received a nut-and-bolt restoration, a left-hand-drive conversion, an engine-and-gearbox rebuild, new suspension, new brakes and a galvanised chassis, before being fitted with wenge wood decking, a drinks cabinet, Connolly leather upholstery, a modern entertainment system and eight different roof configurations for its new life in the Swiss Alps.
The keys to Aubrey's promising start have been word of mouth, plus a dedicated team of five staff and Peck's brother Elliot, who digitally designs the builds ("without him, it would be hard to demonstrate the vision"), all aged under 30.
But it hasn't been plain sailing, explains Peck: "When I first started, I'd quote for each part of a build. For one build, just for the interior we got six quotes, and there was sometimes a £10,000 difference. For every part of that build, we had huge jumps in costs. 
I wouldn't like to make assumptions, but I feel that as I was a girl, and especially as someone new in the industry, they thought I didn't know how much it might cost."This followed issues she experienced even earlier in her career while sourcing classics. 
"There were two types of men who answered the phones: one who would patronise me and talk to me like I knew absolutely nothing and one who was genuinely just kind and nice and would try to help me," says Peck. "Sadly, it was one or the other, and there were very few of the second."
This is changing, believes Peck, although not without some sacrifice. You need to "adapt quickly" and overcompensate to gain respect, she says when asked what advice she has for women looking to join the industry. "The biggest thing I learned is you have to talk to someone as they would talk to you," adds Peck. "Just don't be shy. You have to be really confident and don't be knocked down. If someone says no or if someone tries to rip you off, don't take it. Just keep going."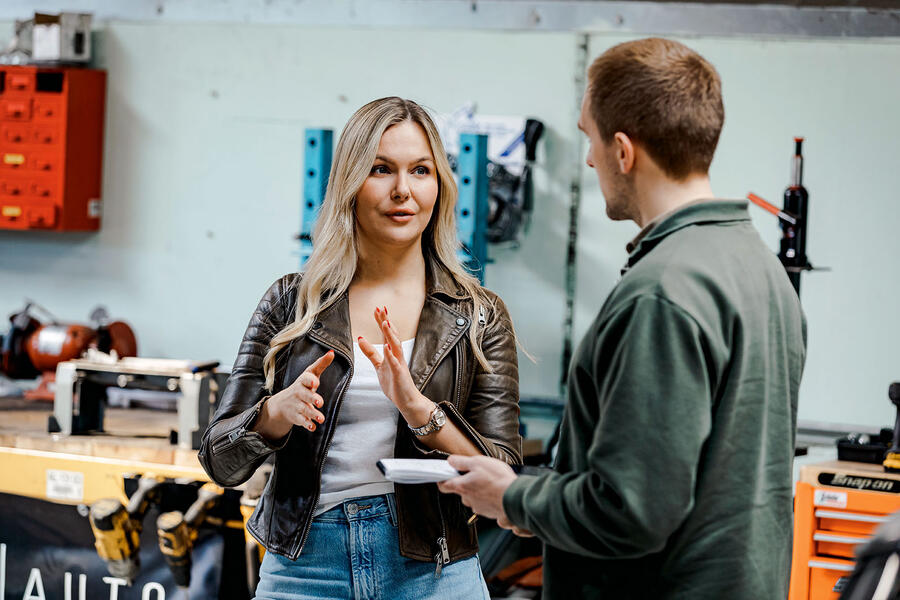 The tide appears to be turning, says Peck, as more women enter the industry – and she's playing her part, with women soon to make up half of the Aubrey team. She says: "It's all happening very quickly. Already I've noticed in the last few years that there are more women coming in, and the fact that I'm now looking to hire a 21-year-old [woman] is shocking to me.
"The more women who do something, the more men are going to respect them, and they are hopefully going to start levelling out."
Aubrey's future plan is nothing if not ambitious. A new, bespoke workshop is on the shopping list as Peck looks to diversify the firm away from restoring 4x4s ("we needed to establish ourselves with a focus"), with sports cars next on the agenda. These are another of her loves; her daily driver is a Maserati Granturismo.
"I'd love Aubrey to become a bespoke vehicle building service that doesn't just work with Land Rovers but also sports cars, classic cars and luxury cars, with a focus on adventure," says Peck. "That's a big thing for me." 
Autocar's Great Women
Rising Stars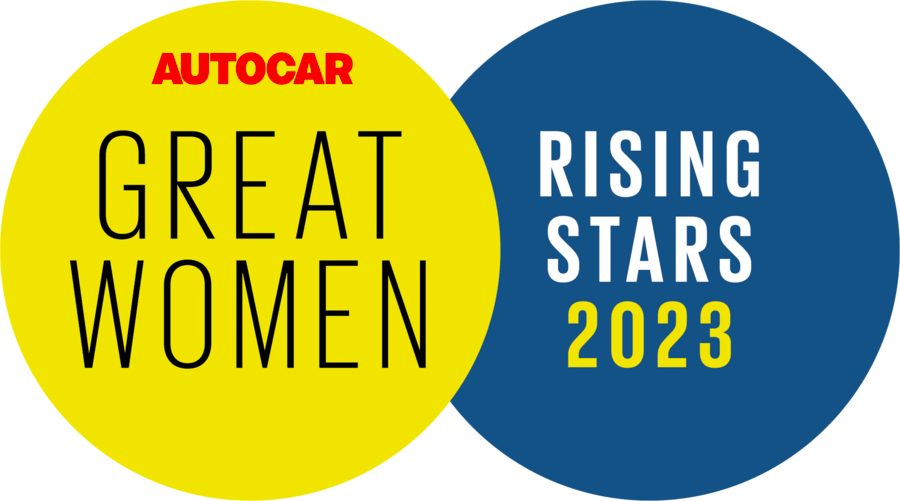 Entries remain open for Autocar's Great Women Rising Stars initiative, recognising the motoring industry's best up-and-coming talents.
Run by Autocar in association with the Society of Motor Manufacturers and Traders, Great Women is a celebration of the incredible talent and skills within the automotive industry.
The Rising Stars awards celebrate the achievements of women across the motoring industry who are on the fast track in their careers. Autocar's initiative, now in its eighth year, involves 12 categories.
These include the newly introduced Diversity, Equality and Inclusion category, which recognises those who demonstrate exemplary performance in making the motoring industry a more appealing prospect to people from wider sections of society.
Nominations for this year's Rising Stars awards must be registered by Friday 21 April. Winners will be named at a prestigious awards ceremony in June.
https://www.autocar.co.uk/car-news/featu...n-industry