05-29-2021, 12:49 PM
How Jimmy Broadbent is swapping sim racing for real motorsport
"The main thing was getting my head around the fact that I was actually driving a car"
Before his endurance debut with Praga, Jimmy Broadbent had barely even raced a car – at least not a real one. We meet the internet's favourite sim racer
Youngsters today don't idolise entertainers and sportsmen in the way that previous generations did. The unprecedented expansion of the internet into every aspect of life has given them many more ways to entertain themselves and find their heroes. Car lovers who grew up in the 1980s, for instance, would have to wait to be presented, once a week and for but an hour, Top Gear or World of Sport. People growing up now can effortlessly find practically endless content on any subject that interests them, and at literally any time.
Hundreds of people today make a full-time living by attracting an online audience, and such is their popularity that they're now making the transition into what one might call reality. Among the most prominent is Olajide 'KSI' Olatunji, who has gone from making videos about football video games to smashing the viewing record for a white-collar boxing match and scoring a string of top 40 pop hits. Heck, you can now even go to watch Hashtag United, a football team founded for online exhibition matches, play in England's ninth tier.
The total accessibility of the internet means that fame can be found from anywhere, which is why the biggest online idol for those of a motorsport persuasion is a 29-year-old from Hastings who broadcasts from a glorified shed in his mum's garden. "I've been playing racing games since I can remember," Jimmy Broadbent tells us. "Then when I got a job, I discovered that I could spend all my money on toy steering wheels. I bought my first proper set-up in 2012, and it was absolutely my jam."
He soon started uploading footage of his hobby to YouTube. "Back then, it was just really fun to meet other people with the same hobby," he explains, "because there wasn't really anyone to talk to outside online forums." And after a few years of honing his skills, 'Sheddie Irvine' started to live-stream his fun as well. It remained a hobby as his following grew slowly – before exploding.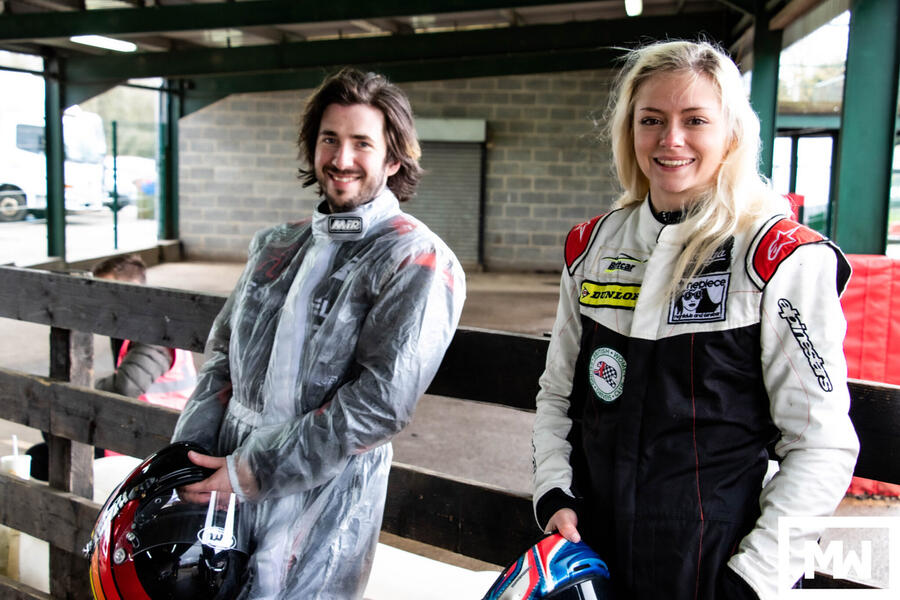 After reaching 10,000 YouTube subscribers in 2017, Broadbent can now count almost 700,000, having welcomed more than half of them since March last year. "People were getting more interested in sim racing even before the pandemic; we saw Formula 1 drivers use simulators, which gave it real credibility," he says. "Then when Covid hit, it became really popular, because it was a way for drivers to keep sharp and for people to be entertained."
When anyone can try to become an online star – and oh so many do try – what is it that has made Broadbent the most popular sim racer? Well, he's a genuine and humble type ("I still feel guilty about getting opportunities just because I'm a YouTuber, when there are people out there who are more talented than me") and, perhaps even more importantly, he's naturally funny.
We've all seen companies try to harness memes (basically in-jokes) in their marketing, but invariably to cringeworthy effect. Authenticity is the key, as Broadbent knows well. "I always just try to be myself and do things that I think are fun," he says. "It's not because I'm trying to get a certain demographic to watch."
The memes help to create a sense of community among Broadbent's viewers, and they range from the truly obscure (saying 'F' if something unfortunate happens) to the classic (him being dubbed 'The Pride of Somalia' after he pranked esports TV commentators into thinking he really was from the African nation). Highlighting this when Autocar met a press car delivery driver recently, talk of our Broadbent interview was met with a knowing smile and one of his catchphrases: "No punterino!"
As Broadbent knows, openness to having a laugh is hugely endearing in an industry that often takes itself too seriously. He points to McLaren F1 duo Lando Norris and Daniel Ricciardo as examples. "They're among the most popular drivers because they aren't just drivers: they show distinct personalities," he says. "And the really fun thing about sim racing is that you can have that personality while you drive. Fans can watch drivers work things out as they're going round, and that's fascinating. I much prefer that to watching a sim broadcast where the visuals and commentators emulate a real-life race – because then why wouldn't I just watch a real-life race?"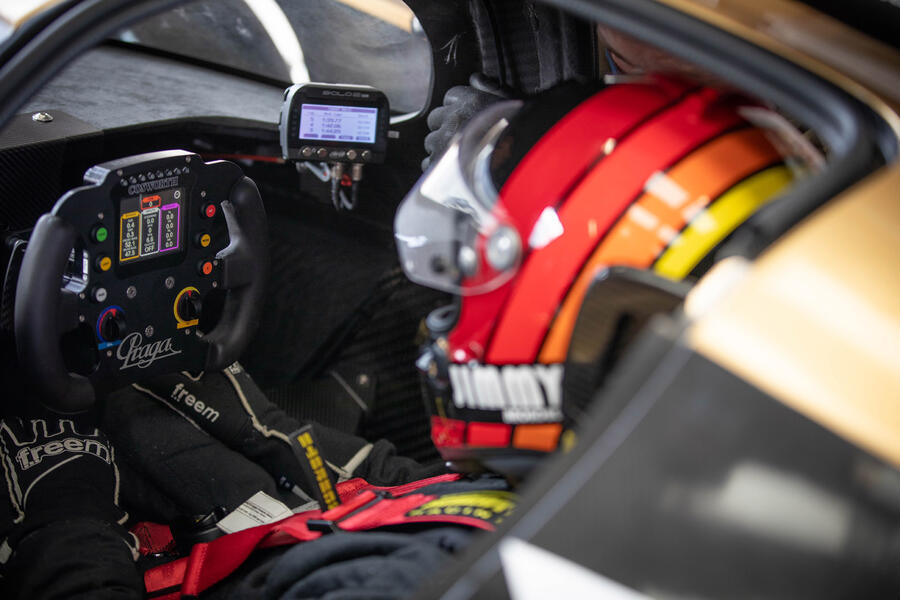 It's exciting for fans when 'real' drivers film themselves sim racing, and even more so when they go up against famous sim racers. Last year, Broadbent took on all manner of star names – and even beat some of them. He came fourth, just ahead of Norris, in F1's Virtual Bahrain Grand Prix; won the iRacing Indianapolis 500; and raced in the Virtual Le Mans 24 Hours, which was won by veteran Porsche factory driver Nick Tandy.
"You soon realise that racing drivers are just people: people like us who love racing," says Broadbent. Even so, he readily admits that he still gets starstruck. "I once overtook Frank Biela in a race, who to me is an icon," he says. "It was surreal. And I once got hit by Rubens Barrichello!"
His best anecdote, though, comes from a legends event last summer. "Do not hit Emerson Fittipaldi," Broadbent implored himself – seconds before giving the 1970s icon a 'punterino' into the gravel. "That night, I got a call from an unknown number," he says. "It was Emerson: he actually wanted to apologise, because he thought he had been too slow! I was sitting in my dressing gown with an F1 legend apologising to me. It was absolutely crazy. There have been lots of moments like that when I've thought, 'Is this really happening?', because beneath it all I'm still just a massive racing fan."
Such has been this fan's rise to prominence, though, that this month he began a campaign in Britcar, the UK's top endurance championship, with the works team of Czech firm Praga.
"Praga's UK MD called me, and I thought he wanted me to advertise it," says Broadbent. "When he asked about racing, I asked if he was winding me up!"
Broadbent is by no means the first sim racer to transition to the track. From 2009, Nissan trained several top players of Gran Turismo; and, this year, World's Fastest Gamer contest winner James Baldwin triumphed on his debut in the British GT Championship. However, Broadbent dubs himself "the first sim racer who got into racing without having been a racer before". He explains: "I did no racing until I was 26, in a kart race; my first car race was about a month ago, and only in a 130bhp BMW 116i."
Thus he had to take preparation for the Britcar campaign very seriously. "The main thing is getting myself fit," he says. "I've lost about 10kg. The interesting thing is that my arms are actually okay, because of using a direct-drive gaming wheel, which is so strong." Indeed, the best of these can generate up to 22lb ft of torque.
Broadbent also ramped up his sim efforts, learning the 380bhp Praga R1T and Britcar tracks the way all top drivers do these days. With help from sponsors, he built a rig worth £7000. "We actually made a car from scratch in the sim to try to emulate the Praga as closely as possible using real data, which was really cool," he enthuses.
"It sounds stupid, but the main thing in pre-season testing was just getting my head around the fact that I was actually driving a race car. It was about confidence and trying to overcome that fear. I had to teach my brain that the downforce and brakes actually work. It was like seeing snow for the first time: 'What the hell is this?' Also, of course, in sim racing, you don't feel the g-forces or braking forces, and when you're shifting through gears, you get these shoves. But I improved my time by about 14 seconds from the first to the last lap, so I was pretty happy with that."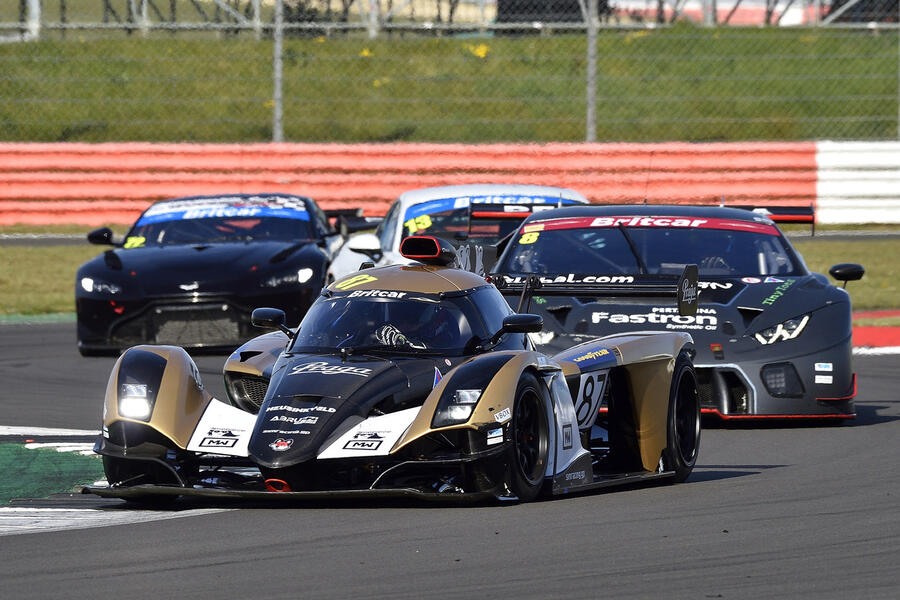 His eight rival pairings in Britcar's new Praga class (the others host GT3, Cup and GT4 and TCR machinery) include other 'influencers'. But there are plenty of experienced racers, too – not least Broadbent's #87 co-driver, Jem Hepworth, who took the title on her debut last year, aged just 19.
Has being put with her bestowed on Broadbent fantasies of greatness? If so, he's too humble to admit it. He says: "I just want to get through the season without making any massive mistakes. I'd like not to be last! I want to be competitive; be at a similar pace to Jem. Wins probably won't happen, but I'd love to be sure of podiums.
"I'm just focusing on enjoying it, because who the hell gets the chance to go and drive a race car like this? Not many people, and I'm very lucky to be one of them. So I want to go out there, have fun and hopefully learn a thing or two along the way."
The learning process seems to be going well. At the first meeting, at Silverstone, #87 finished both races fourth; and recently at Snetterton, they recovered to fifth in the second race after heavy rain sent Hepworth spinning out of the first.
Many enthusiasts remain sceptical about sim racing but, unsurprisingly, Broadbent is eager to persuade them. "Sim racing is the main gateway to motorsport now," he says. "Even for karting at a high level, you need a million pounds a year. I guarantee you the most naturally talented driver in the world has never sat in a racing car, because they've never had the chance. And that's where sim racing comes in, because while it can be very pricey, it can also be just a cheap wheel clamped to a desk. And you're directly doing things that you would be doing in a real car: learning steering, throttle application, how to control oversteer and understeer. It's not like other sports; playing Fifa doesn't teach you how to kick a ball."
What's more, as is being proved by every top team spending millions of dollars and thousands of hours on sims, it's just as valuable a tool for those who are fortunate enough to be able to go racing for real. "In 2019, I went to Assen to do a couple of days in a BMW 130i," Broadbent gives as an example. "The night before, I went and learned them in a sim. So then I knew exactly where everything was, when to brake and what gears I should be in, and my lap time was just a second faster in real life: that's how close it was. So I had a running start.
"Sim racing won't prepare you for hopping in a race car for the first time and feeling all the g-forces and the fear, but once that novelty subsides, all that stuff is in your head that wouldn't have been otherwise."
And even if you're still doubtful, you can't deny that it's beneficial for motorsport: whereas Britcar races usually get a few hundred viewers online, Broadbent's Silverstone debut has drawn 80,000 and counting. There's that next generation of car enthusiasts we've fretted about.
His (real) cars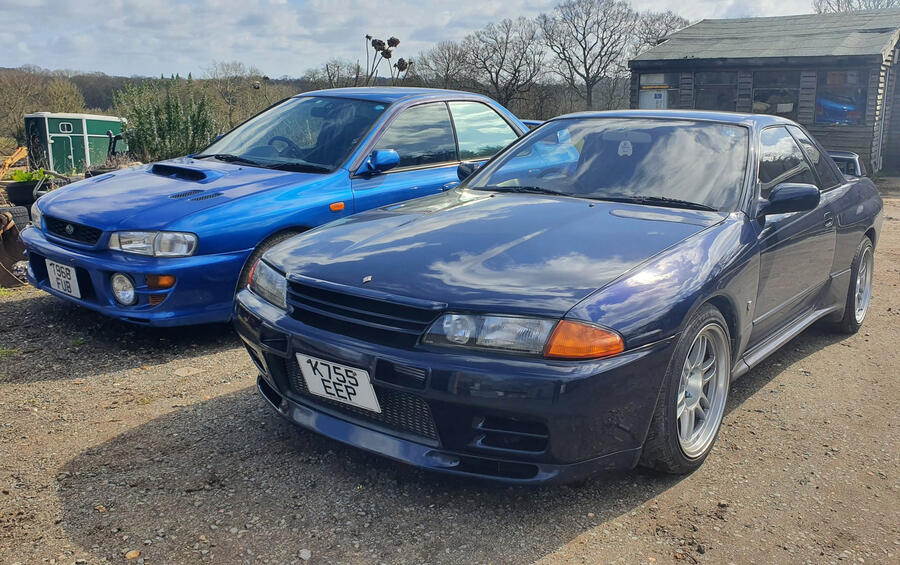 You might expect Broadbent to be content with having digital recreations of pretty much any car imaginable at his disposal, but he's as much of a petrolhead as any of us. So much so that since the money started to come in, he has bought a squad of Japanese exotica to sit outside his luxo-shed before only now investing in a house.
"Having been a Gran Turismo guy all my life, I've just loved anything JDM," he enthuses. "I have a couple of cars to leave behind, but they're dream cars, so I might as well enjoy them while I can." And enjoy them he definitely will, given that they're two Mazda MX-5s, a Nissan 350Z, an R32 Nissan Skyline GT-R (which he has had bored out and upgraded to make 560bhp), an R35 GT-R and a Subaru Impreza WRX Type-RA.
READ MORE
Virtual motors, real racing: The success story of esports 
Racing lines: It's time to take F1 sims seriously 
Racing lines: From sim racing to a GT3 win for James Baldwin
https://www.autocar.co.uk/car-news/featu...motorsport