11-14-2022, 04:13 PM
How MG plans to keep the sales momentum rolling through 2023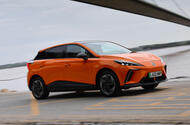 The new MG 4 will be key to the brand's strategy
Maintaining stock of new cars has been key to MG's meteoric rise, but it faces a challenge as shortages ease
So keen has MG been to keep driving up its already impressive market share that its solution to the shipping shortage is to import its cars from China via container as well as by ferry. "It's horrendously expensive, but momentum is everything," MG commercial director Guy Pigounakis told Autocar.
MG, owned by China's SAIC, has been tearing up the sales chart this year. By the end of October, it was in 12th place ahead of Mini, Citroën, Dacia, Fiat, Honda, Jaguar, Land Rover, Mazda, Renault, Seat, Skoda, Tesla and Volvo, according to data from the Society of Motor Manufacturers and Traders (SMMT).
The brand, still bearing the badge that first appeared in 1923, now has a 3.2% share of the UK market thanks to a combination of decent pricing and having the right models and availability in a year when simply getting hold of a car – any car – is a triumph.
MG aims to finish the year with 50,000 sales and is targeting 65,000 in 2023. By 2024, the brand wants to have come close to its medium-range goal of 75,000-80,000. "We can't be expected to keep growing by 65-70%  because in three years' time we'd be the only car maker selling cars," said Pigounakis, an industry hand whose CV includes commercial director of that ghost of MG's past: MG Rover.
The UK and the wider European market is a key focus for owner SAIC as its long-term export goal for MG starts finally bearing fruit after an agonisingly slow start in this country back in 2011. The UK becoming a "50,000 vehicles" market for MG along with the likes of Australia and Mexico is part of the grand plan to be "the champion of overseas sales" within the Chinese automotive industry, SAIC wrote in its 2021 annual report.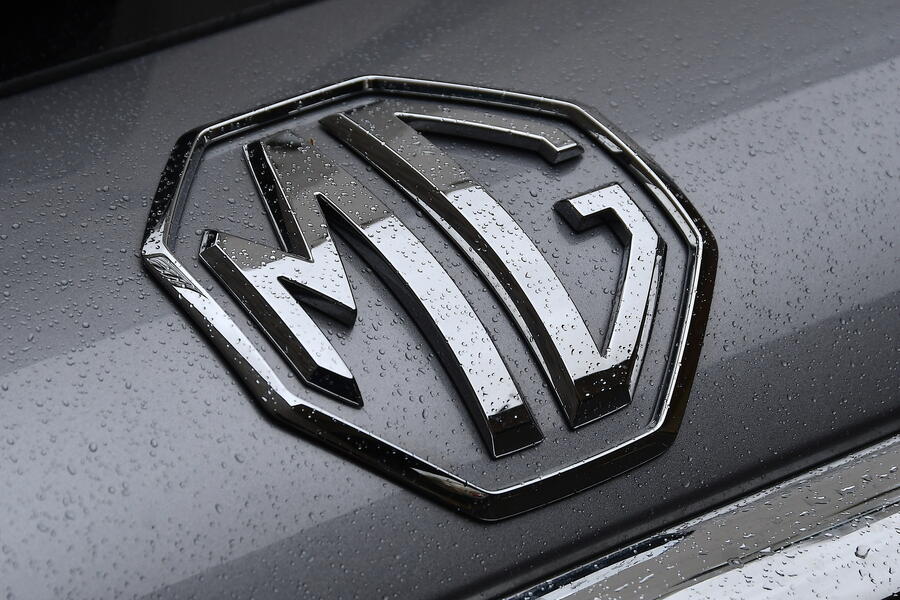 Indeed, the success of its strategy in Europe could be coming at the expense of China. MG's sales there dipped by 32% to the end of September, to 84,068, which was barely 10,000 above its European figure over the same period. Meanwhile, sales for its more staid and locally targeted sibling brand Roewe, a play on Rover, were down 35% to 192,309, according to sales research company bBestsellingcarsblog.com. 
If you were to go hell-for-leather to pick up market share, now would be the time to do it. Established brands are pushing up prices, cutting cheaper models and focusing on more expensive, higher-margin cars while still quoting long delivery times. "This landscape is giving rise to new entrants," Chris Knight, UK automotive partner at KPMG, said. "Many Chinese brands feel that the time is right to enter European markets, including targeting the UK's growing electric car market with lower-price EV options."
MG insists its growth is not coming at the expense of profit. "We price to achieve a margin that we're comfortable with, but with enough of an advantage to at least get us on the agenda," Pigounakis said. 
Mostly, that means price parity with the competition, just with extra kit to turn heads. Much cheaper than the competition, however, is the new launched MG 4 electric hatchback. This is MG's third EV after the ZS small SUV and the MG 5, which has just been facelifted after popularity with fleets, taxi drivers and private customers alike pushed it to become the UK's second most popular estate this year after the Toyota Corolla Touring Sports.
However, those two cars were adapted from combustion-engine architectures, while the 4 sits on SAIC's new Modular Scalable Platform, which squeezes the battery in the floor and releases a sizeable amount of room inside. It also uses cheaper iron-based LFP lithium ion chemistry and pares back certain extras such as an inbuilt sat- nav to give a starting price of £25,995 for a car with a 51kWh battery and a range of 218 miles.
By contrast, the Volkswagen ID 3 (pictured below), a car MG specifically benchmarked, starts at £36,990 in the UK for only a relatively small bump in range, to 265 miles. "I'd surprised if it's not our best-seller next year," Pigounakis said of the 4.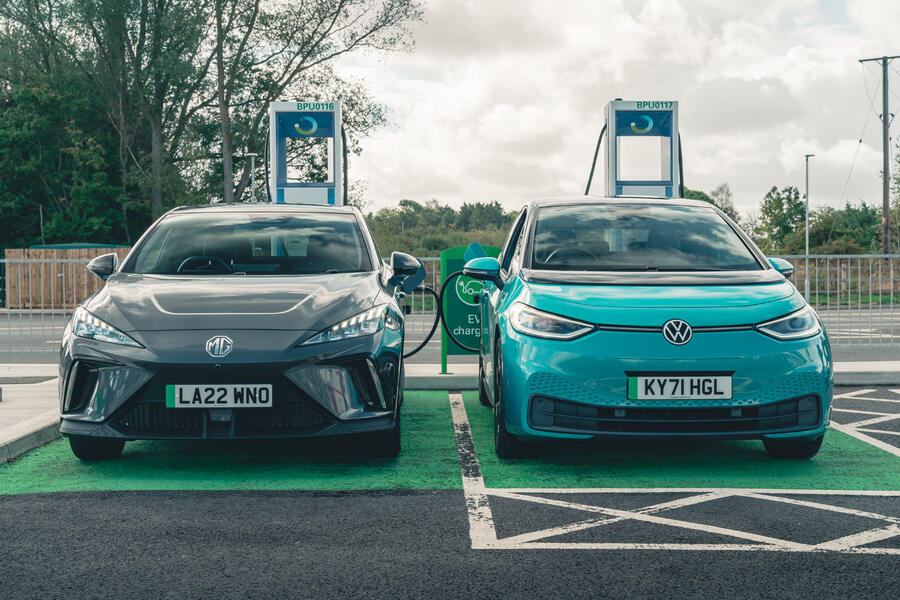 For one reason, MG will have plenty of them and that hasn't been true of its past best-seller, the ZS.  "A lot of manufacturers have said we've only been as successful as we are because we have cars and they don't," Pigounakis said. "But the ZS petrol and EV have been horrendously supply constrained."
The MG range might start with the petrol MG 3 from £13,295, but it's the petrol version of the ZS starting from £17,295 that hits the sweet spot with private buyers. "Retail customers love that car," Pigounakis said. But the UK is the only real sizeable market for a car that's fading away in China and where production has not been a priority. That has promoted the HS compact SUV, the petrol version of which, starting at £22,995 is far and away the best-selling car in the MG range this year, with 12,498 registered by the end of September. The plug-in hybrid HS is in contrast the slowest-selling MG over the full year.
All this petrol focus has meant MG will only just squeak its CO2 emission targets this year, instead of sailing past as it did in 2021, when it also helped to lower those of the Volkswagen Group and Ford by pooling with them. Next year should be fine again when MG 4 registrations start coming through, Pigounakis promised.
MG might be the poster child of China's electric advantage but its distribution model is old-school wholesale. MGs are now sold through 158 dealers and there's no talk of switching to the direct sales model favoured by the likes of Nio, Polestar and Genesis. Dealers are lured by the appeal of a strongly backed brand with good supply that is not about to switch them to the agency model any time soon, something Pigounakis says is not popular with the dealers he speaks to.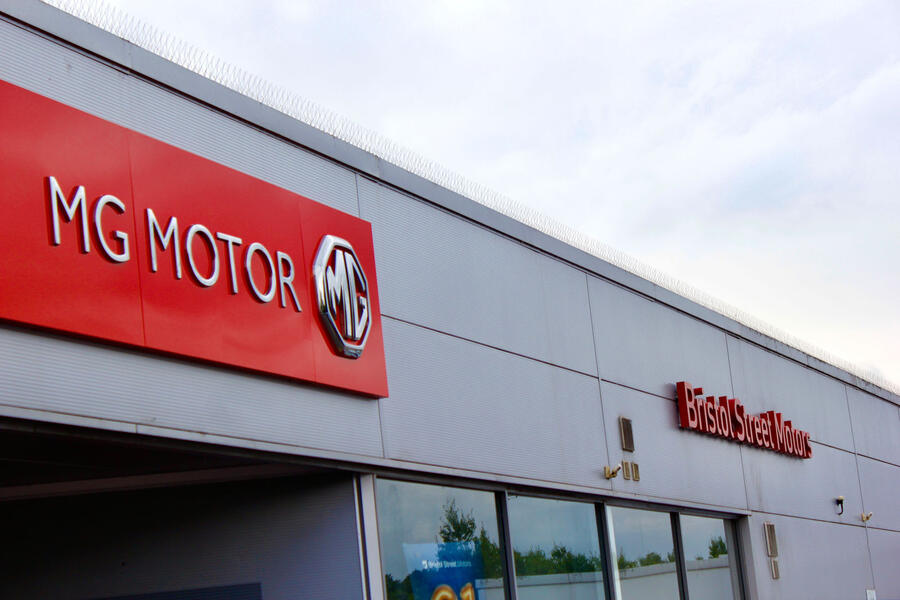 The lack of a well-funded network a few years back was one reason MG didn't bring over the more premium-angled Marvel R compact SUV, which is being sold in continental markets. Executives didn't think customers could be persuaded to part with £45k-plus to someone operating out of a "little more than a house with a conservatory" attached, Pigounakis says, adding that it was probably the wrong decision, given the strength of the network today. "Tragically, we could sell 6000-7000 a year now." The next one will make it here, he adds.
It's not all rosy in the world of MG ownership. Early customers of the 4 have complained of oil leaks from the reduction gearbox and have complained on forums about the lack of communication from MG.
But momentum is with MG, and next April we'll finally see the new electric roadster that's been long promised to provide the missing link to the brand's sports car past. More relevant, however, is the 4 with its price, all-round competence (bar the oil leak, something MG says is now fixed) and perhaps, more importantly, its availability. MG is quoting waiting times of 10-12 weeks, compared with 9-10 months for the ZS EV. 
The way MG has hit the accelerator in a time of crisis in the industry is reminiscent of Hyundai and its break-neck sprint to get i10s to scrappage customers after the financial crisis in 2009. Just as Hyundai is now part of the mainstream, so MG looks to have used the post-Covid supply chain crisis to achieve the same.
What's coming from MG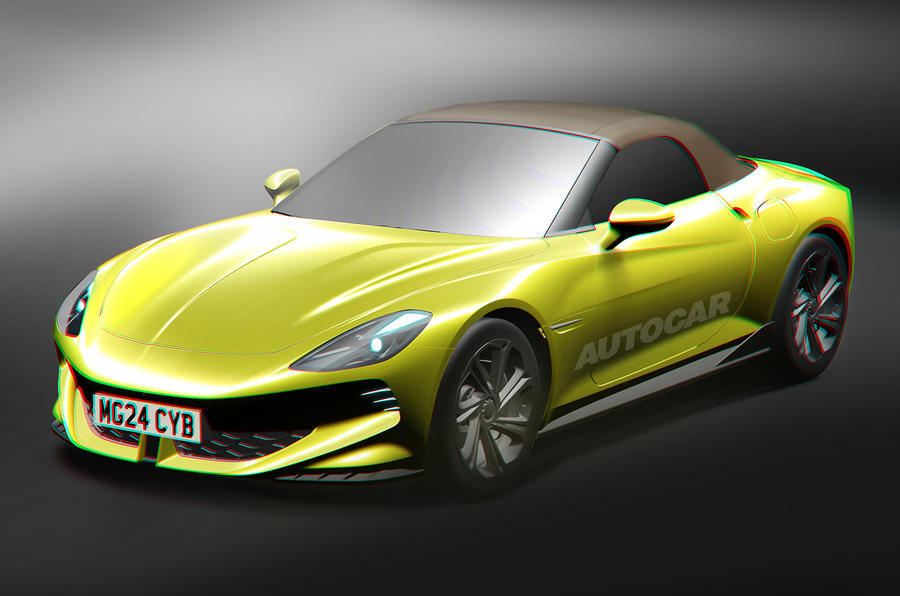 "Project E" roadster (pictured in Autocar render above). The sports car previewed by the Cyberster concept will finally arrive in the first half of 2024, available with two-wheel drive – likely to the rear wheels - or in "very high-performance" dual-motor, all-wheel-drive specification. Expect pricing around the £45,000-£60,000 mark.
MG 3 hybrid
MG will stick with petrol power for the replacement for the 3 supermini, which will arrive some time before the end 2024, replacing the ancient current car. However, it is likely to be hybridised to reduce CO2 emissions.
MG One
The current HS compact SUV will also be replaced before the end of 2024, MG said, likely by what's badged as MG One, a striking petrol-powered SUV that has just gone on sale in China.
MG Marvel R
We won't get the current version, on sale in left-hand-drive markets across Europe, but we will get the next, likely to be built on the same Modular Scalable Platform as the 4.
MG ZS
As with all the rest of the range, bar the 4, the ZS will be replaced by the end of 2024.
New MG 5
Coming before the end of 2024, likely again to be based on the Modular Scalable Platform.
https://www.autocar.co.uk/car-news/busin...rough-2023