08-27-2023, 09:02 PM
How Renault went from near-bust to boom in three years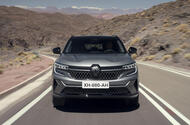 The new Renault Austral compact SUV is key to the French brand's future-looking strategy
The company rebounded from a €7.3 billion loss in 2020 to a €2.1 billion profit this year
Renault CEO Luca de Meo was all confidence on the company's earnings call in July, following a record first-half-year result in which profit margins hit 7.6%, above the 7% that investors had reckoned would be achieved. 
"We can say that we've performed one of the fastest turnarounds in the recent history of automotive," de Meo told analysts on the call.
Renault has rebounded from a €7.3 billion loss in the first half of 2020 – the victim of both the pandemic and past pile-em-high business practices – to a €2.1bn profit in the same period this year.
De Meo boasted that the company's breakeven point – the number of cars it has to sell before it reaches profitability – has halved compared with the first half of 2019. Fixed costs – an expense that doesn't change no matter how few or many cars you sell - have fallen by €2.5bn in the same timeframe. And the cost to develop new cars has apparently been reduced by 40% since 2019.
The impressiveness of the numbers suggests that Renault was being run fairly inefficiently prior to de Meo's takeover, but the financial disaster of 2020 was the shock that the Italian needed to make fundamental changes to the company.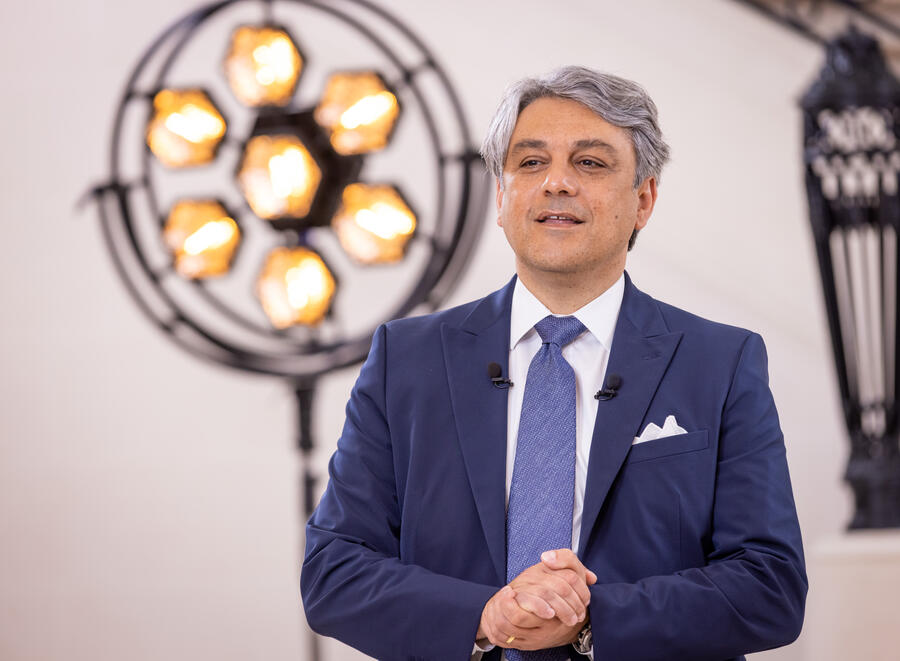 Renault is now "outperforming" on the transformation side, wrote Philippe Houchois of the bank Jefferies in a note to analysts, in which he raised its expectation of profit margins to 8.6%.
Renault's decision to shift its centre of gravity from small cars to larger, more expensive models was undoubtedly a big driver. "When I came to Renault, 70% of sales were small cars. You can't make money doing that," de Meo said at the launch of the new Rafale coupé-crossover in June.
De Meo has previously told the story of visiting the design facility on the second day in his new job back in 2020 to be shown 20 concepts, of which around 15 were small cars. Needless to say, most never saw the light of day.
Displaying a set of numbers designed to please investors if not consumers, Renault said it had boosted the average price per vehicle in the first half  of the year by 46% compared with the same period in 2019, while the profit margin on each had gone up by the same amount.
Renault's newfound efficiency in vehicle development calls for at least three vehicles produced off not just the same platform but sharing a much bigger portion of parts than previous development had allowed.
A good example of the strategy is the Renault Austral compact SUV, which has also yielded the Rafale and the Espace seven-seat SUV. All three share their front doors, pillars and windscreen, while the Rafale's wheelbase matches that of the Espace.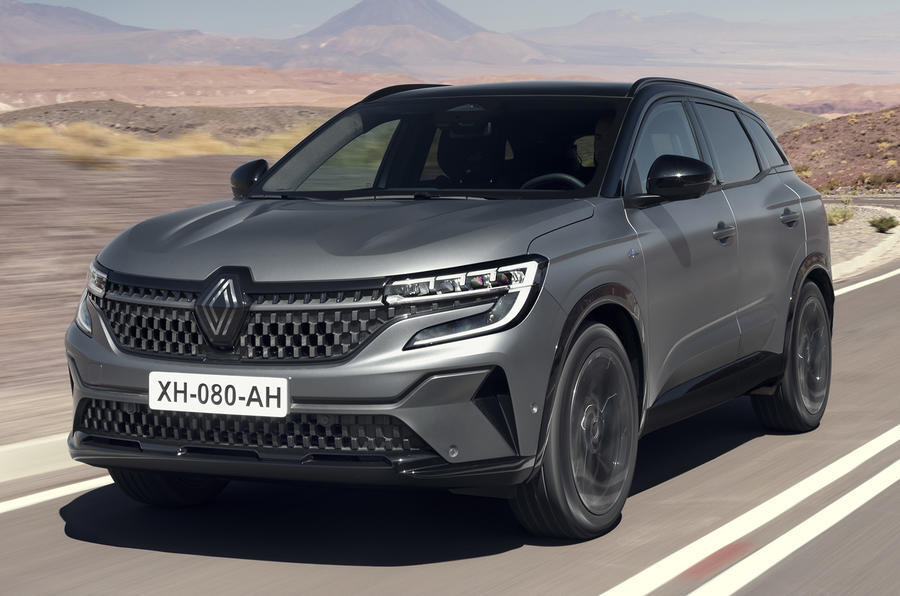 So efficient was the Rafale's development that Renault's head of development, Gilles Le Borgne, joked that it was "basically for free" at its launch.
De Meo's argument is that the customer doesn't care and actually benefits, because Renault is able to then invest in premium functions like the electrochromatic sunroof on the Rafale that befit a flagship expected to start at around £40,000.
Even so, the Rafale's design remained cost conscious. "We never went for anything unreasonable, because we didn't want to open the wallet," said design director Gilles Vidal.
Building multiple cars of a single platform isn't new, but Renault hasn't been very good at it in recent years. "I've seen examples where they use the same platform but they modify it completely three times so it ends up costing us more," de Meo said at the Rafale launch.
He didn't give examples, but a senior figure at the company pointed at the Captur crossover, which was developed off the Clio platform. "[The] Captur was expensive," they said.
Other upcoming trios within the Renault Group and wider Alliance with Nissan and Mitsubishi include the retro-styled Renault 5 hatchback and Renault 4 crossover, along with the next Nissan Micra, also to be built by Renault.
Then there's the existing Renault Mégane E-Tech Electric crossover and the upcoming Renault Scenic SUV, which are both related to the Nissan Ariya.
And value brand Dacia will develop both the next Duster and larger Bigster together with a new Renault model (likely targeted at countries outside Europe).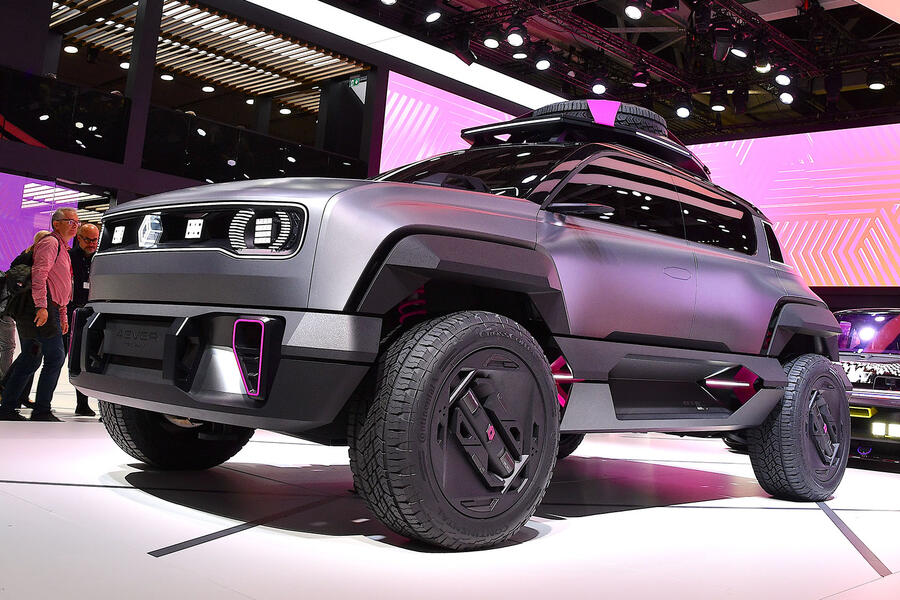 Bringing more expensive cars to market for less is only one side of the Renault profit equation under de Meo. Those €2.5bn fixed-cost savings mentioned are largely due to Renault slimming down its factory network.
The company had targeted job cuts totaling 14,600 a couple of months before de Meo arrived as it tried to contain the Covid fallout. Some of those cuts came from repurposing its giant Flins factory near Paris to become the Refactory, where used cars and parts are reconditioned. This was a bit of canniness from de Meo, badly needing to make cuts but mindful of running a company in which the French government has a 15% stake.
"To close Flins would have been a social bomb in France. We had to find a solution," de Meo told the Automotive News Europe Congress in June. Flins now employs 2000 people under the repurposing, well down from 10,600 at its peak.
Renault also sold a 34% stake in its South Korean operations to Geely but ramped up operations in its lower-cost production centres such as Morocco and Turkey. The company's two factories in Morocco, for example, produced 350,000 cars last year, up 15% on the year before, and built more Dacias than the brand's home country of Romania.
"Globally, we've reshuffled the group footprint in depth, derisking and optimising it everywhere," de Meo said on the July earnings call.
One long-standing financial headache for Renault, Russia, was cured when the company pulled out of its operations there, including ownership of Lada, in reaction to the country's invasion of Ukraine in 2022.
In total, Renault has removed the capacity to build 1.2 million vehicles since de Meo's takeover, he said, helping his 'value over volume' mission.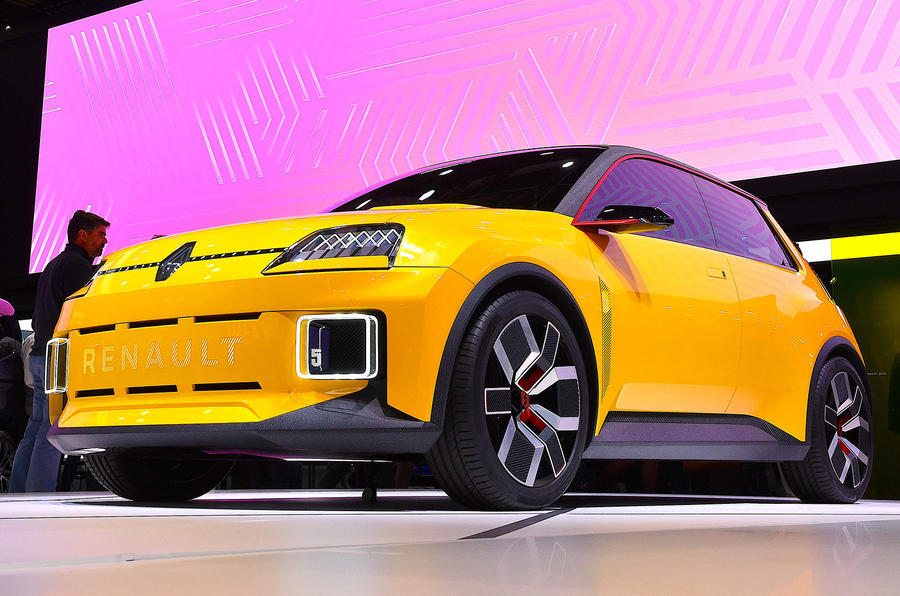 The investment world isn't entirely happy with the turnaround. Houchois of Jefferies points out that Dacia is shouldering much of the profitability, generating around 20% of revenue at an estimated margin of more than 10%. The core Renault brand profit margin of around 4% "remains at the low end of industry standards", he said.
The bank also leads the opposition to Renault's desire to spin off its EV operation into the Ampere division, which it hopes to take public around 2024. The move "would excessively dilute existing Renault shareholders", Houchois wrote, meaning essentially that in floating Ampere, Renault would be robbing Peter to pay Paul.
Renault is also prepping for attacks on its pricing discipline as parts supply returns to normal and the whole industry can build more cars. More stock floating about dealer networks equals greater customer choice and the return of discounting, something that would hurt volume brands like Renault and Dacia first.
Right now, though, de Meo can bask in the glow of his achievements. "We've been fighting on costs, but we haven't made many compromises or any compromise on the future," he told analysts. "On the contrary, I would say, we've put technology and products back at the core."
https://www.autocar.co.uk/car-news/busin...hree-years