06-23-2021, 05:55 PM
How Robert Kubica returned to racing against the odds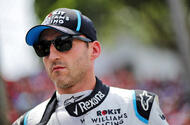 "I could have had an easy life, but I refused because I wanted to focus on something else"
Regarded as one of the best of his generation and with a Ferrari F1 deal signed, Robert Kubica suffered a horrific injury. We hear how he made his comeback
Robert Kubica had the Formula 1 world at his feet a decade ago. Already a grand prix winner and heading into the 2011 season with Renault, the Pole had a Ferrari agreement in place for 2012 and was recognised as one of the best. Then he crashed while competing in the Ronde di Andora Rally, a fun event between the first and second pre-season F1 tests that he did for the love of it. He paid an enormous price.
He went off and a barrier sliced through the front of his Skoda Fabia, doing serious damage to his right leg and arm on the way through. Given Kubica's injury, which permanently restricted the use of his right arm and hand, a successful return to the top flight of circuit racing seemed unlikely, even after he resumed competition in rallying and climbed to World Rally Championship level.
Yet not only did Kubica race in F1 with Williams in 2019 and then continue as a reserve driver with Alfa Romeo, but he also recently claimed his first victory in car racing since the 2008 Canadian Grand Prix. That win in the European Le Mans Series (ELMS) season opener at the Circuit de Catalunya, sharing a WRT-run Oreca LMP2 car with Yifei Ye and Louis Delétraz, was followed by another at the Red Bull Ring. And he has achieved this driving, as he puts it, "70% left-handed".
Kubica doesn't make a big deal of what he calls "my limitation", and while he's perfectly capable, the damage means that he's no longer the extraordinary driver he once was. But he's astonishing in a different way, because by coming back to race in F1 even at a diminished (but still effective) level, as well as establishing himself as a force in sports cars, he achieved what had once seemed impossible. Well, impossible to everyone except perhaps himself.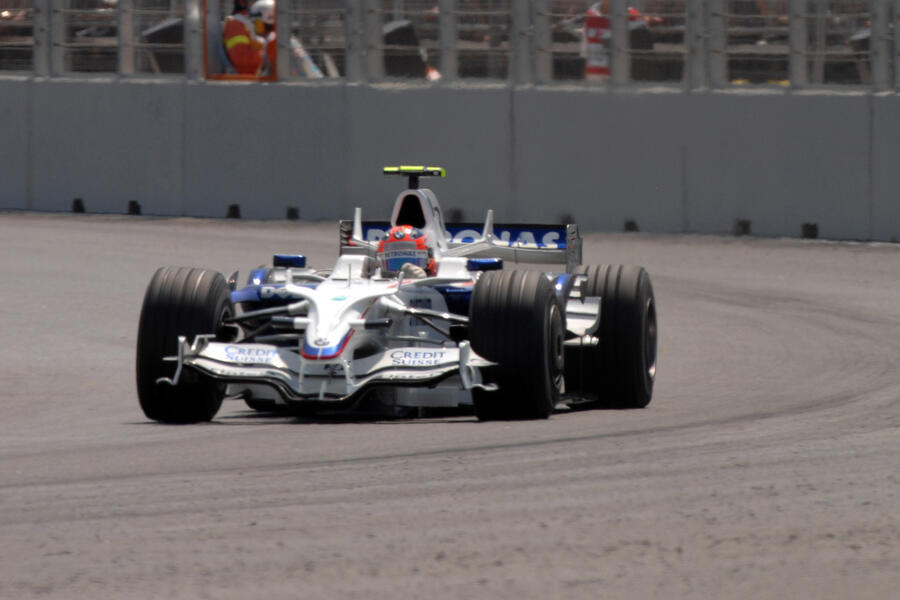 "Getting to F1 already for the first time was a big achievement," says Kubica. "Getting into F1 for the second time with everything that happened in my life was an even bigger achievement. Not many people have a chance to come back after such a long break, into such a high level of sport. The year with Williams was disappointing, but it was still a big achievement.
"In the beginning, I came back to a lot of pressure about my hand and suggestions that I wouldn't be able to turn [at the hairpin] in Monaco. Every time I put away doubts, there were new opinions. In the end, people accepted how I am.
"I had to do that first, otherwise I wouldn't be here. But on the other hand, I showed that my limitations aren't limiting me from driving an F1 car at a proper level, and sometimes it probably looks easier than it feels. But this is only positive because, in the end, this was my target. This is me, and I have to make the most out of myself, not think how I was 15 years ago or even before my accident."
Kubica leaves much unsaid. He went through somewhere in the region of 40 operations to get back into a position to physically drive an F1 car and had some dark days, given his raison d'être had been torn away from him. And who knows what painful frustrations may lie hidden in the darker moments when he reflects on what he has lost.
It was some years before he was willing to return to a race circuit for a visit. Even when competing regularly in rallying (where he won the second-tier WRC2 title in 2013), he spoke of attempting to attend a DTM round at the invitation of Mercedes-AMG F1 team boss Toto Wolff but turning back because of the effect that it had on him. Make no mistake, his racing return was a near-incomprehensible feat of determination.
While winning in sports cars and toiling in low-profile F1 roles wasn't what his future once promised, having once lost everything, he's simply enjoying being back in his world. The ability and mentality that should have made him an F1 world champion have instead been channelled into this very different – but perhaps even more impressive – achievement.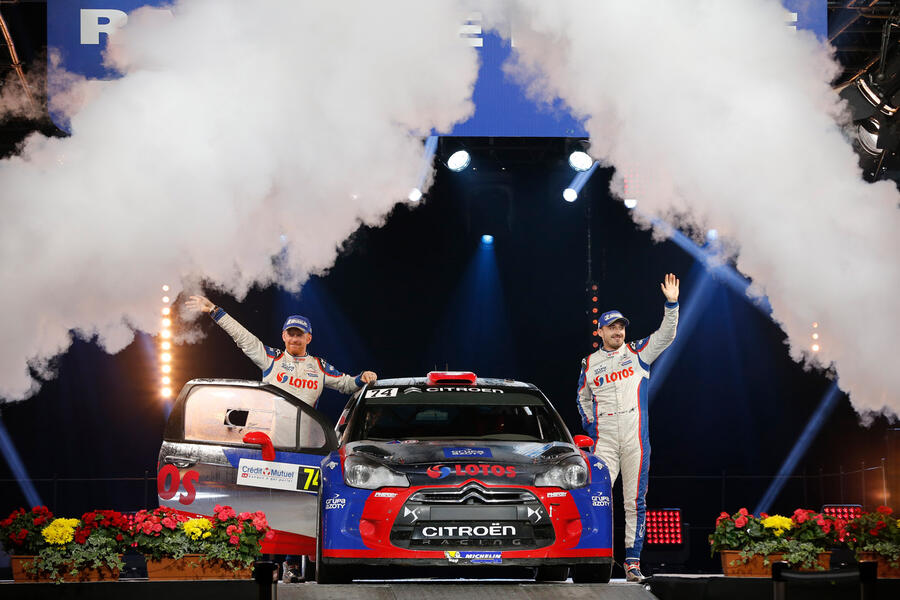 "My life has changed a lot," says Kubica. "I never spoke really openly, and I don't want to share my thoughts, but I'm happy with it. It's unfortunate that as humans you have to go through a difficult time before you start to appreciate smaller things.
"I never spoke about my limitations, and I don't want to use it as an excuse. This is me, and I have to extract the maximum from how I am now. This is my main goal. Sometimes I fight with myself. I can have better days and worse days. But everyone is human. I look for challenges that I rate highly, because I don't want to go for the simple.
"I could list categories and probably also opportunities from the past that could have earned me a lot of money. I could have had an easy life, but I refused because I wanted to focus on something else. This focus keeps me going, and it helps me also in daily life."
Kubica's story is, above all, a human one. He talks of his passion, of appreciating the "moments of pure pleasure" behind the wheel even when things are difficult. His change in perspective is clear. Everything is a hard-fought bonus for him, every lap he does in an F1 car a small miracle, considering the accident that could have broken him mentally as well as physically.
What's more, his racing instincts are still there. In his season with Williams, he excelled on opening laps. And he showed his good judgement in racing conditions in that four-hour endurance race at the Red Bull Ring, making the call to switch from wet to intermediate tyres when he made the team's final pit stop, laying the ground for Delétraz to close out the victory.
The ELMS is the ideal place for a driver of Kubica's talents. WRT has a superb record in GT racing, but this is its first full-time foray into running prototypes in the LMP2 category, and Kubica has bounced back from a difficult DTM campaign in 2019 to hit the ground running.
The significance of that breakthrough victory in Spain can't be understated. The ELMS isn't the highest-profile series, but it's hugely competitive, and its teams regularly fight at the front of the LMP2 class in the Le Mans 24 Hours. For Kubica to win at such a level was a special moment, even if it was, by his own admission, easy for him.
"That was one of the easiest Sundays from my point of view," says Kubica. "But this series has a high-level field with at least three or four very good teams with a lot of experience and strong [driver] line-ups.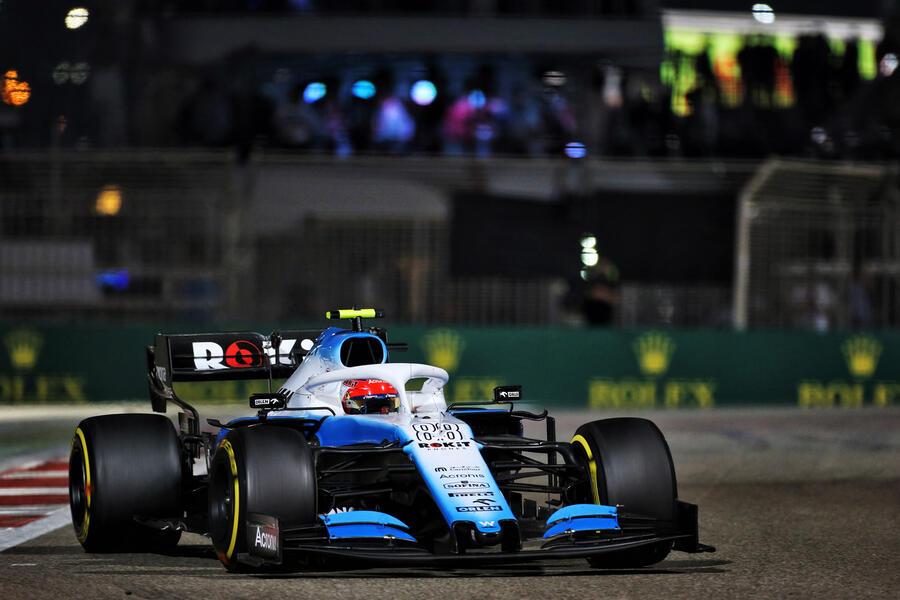 "To come in with the new team, making my debut as a driver, has been challenging. The execution of that race looked pretty easy because my team did a very good job. You can't dream of a better result."
The follow-up victory in Austria matched that, but the real dream is Le Mans. Kubica has contested 24-hour races on his comeback, notably at Daytona, but in August he will make his debut in the greatest endurance event of them all. Considering WRT's strong start in the ELMS, it should be a real threat in the well-supported and hugely competitive LMP2 class in France – with an outside chance of a good overall result, given that there are only five cars entered in the top class.
The fact that Kubica can aspire to a good result at Le Mans and even winning a major international championship while still playing an active part in F1 defies logic when you think what he has been through. That's the real story, even if he isn't quite the Lewis Hamilton rival that he once was.
Alfa Romeo's third man
Robert Kubica is unique among Formula 1 reserve drivers, making him a valuable, if low-profile, weapon in Alfa Romeo's armoury.
His testing and Friday practice outings are occasional, most recently during first free practice on the Spanish Grand Prix weekend (which ended with a rare spin into the gravel) and in the Pirelli 18in wheel tyre test that followed. But as well as contributing to the development of the team's driver-in-loop simulator (which is a weakness that's being chipped away at) and bringing in sponsorship from Polish oil company Orlen, Kubica offers a valuable third opinion in support of race drivers Kimi Räikkönen and Antonio Giovinazzi.
"Driving an F1 car is special," says Kubica. "Every time I jump in this car, there are special feelings and a bit of emotion. When you aren't driving for a long time, there are always uncertainties. And you want to do your best, but it might catch you at any moment.
"I get a different view because I'm stepping in and I don't know what to expect, so my feedback isn't influenced by what I am used to. I'm going in completely blind."
Ed Straw
READ MORE
The only way is up: F1 rookie Yuki Tsunoda on his need to improve 
Porsche linked to F1 entry if e-fuels introduced, says report 
https://www.autocar.co.uk/car-news/motor...ainst-odds