08-26-2022, 12:14 AM
How is EV battery design and production changing in 2022?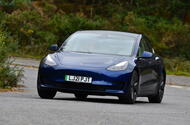 Tesla's decision to use LFP batteries in the standard-range Model 3 surprised UBS bank analysts
Developments improving the efficiency of lithium iron phosphate (LFP) batteries have prompted an industry rethink
A battery chemistry once dismissed by western car makers for being more suitable for local Chinese buses than high-tech, premium electric cars is now going global as companies redo the cost-versus-range sums.
Lithium iron phosphate (LFP) has long been seen as the poor relation to the dominant nickel manganese cobalt (NMC) chemistry that car makers globally have chosen for their lithium ion batteries for its higher energy density. Both are used for the cathode part of the battery, which makes up the bulk of the cell's price on account of the high cost of the metals.
However, work by Chinese battery companies BYD and CATL to improve the range of LFP cells has persuaded Tesla to heavily rely on the chemistry for its standard-range Model 3 – so much so that 90% of production from its Shanghai factory (currently the main source of European Teslas) use the battery, estimates the bank UBS. It believes BYD, meanwhile, will supply its Blade LFP battery to Tesla's Berlin factory for the Model Y SUV.
"We were surprised when we first heard Tesla would use LFP because of the consumer perception, but really consumers in China have no problems with it," said UBS analyst Paul Gong.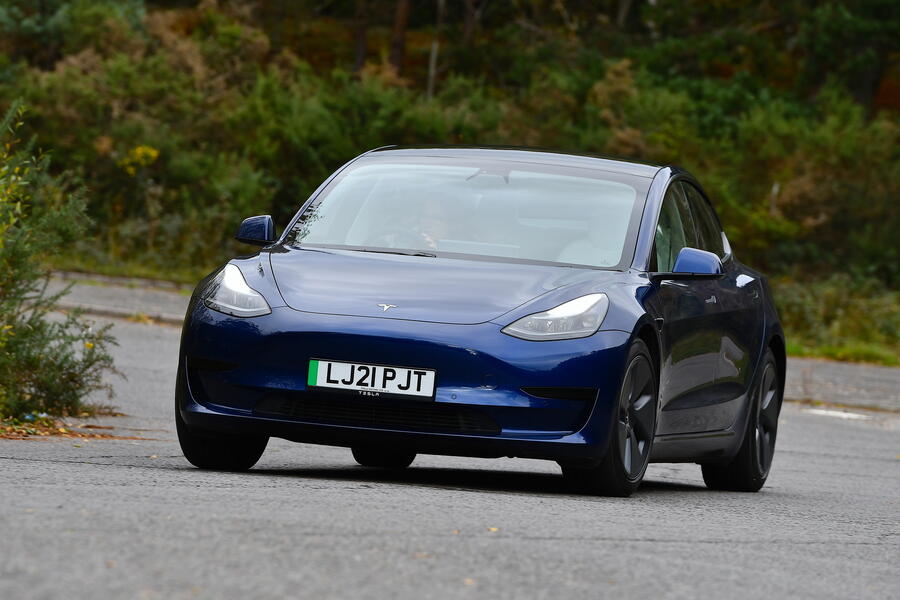 Range improvements and the cost advantage have led others to beat a path to LFP specialists in China. In July, Ford announced it would source LFP batteries from CATL for use in its EVs, starting with the Mustang Mach-E from 2023. Ford said that adding the chemistry alongside its existing nickel-based lithium ion batteries would increase capacity and "reduce the reliance on scarce critical minerals such as nickel". It estimated bill-of-materials savings of between 10% and 15%.
Much of that is the metals, as Tesla boss Elon Musk pointed out in the company's last earning call: "Iron is the number-one ingredient of Earth by mass, number two is oxygen, which is wild."
LFP battery chemistry is also less likely to catch fire and better withstands repeat rapid charging.
As for European manufacturers, the Volkswagen Group said in 2021 that it will use LFP for the "cost sensible entry segment" and source from factories run by Chinese maker Gotion, in which it holds a majority stake.
In June, Gotion inaugurated its forthcoming plant in Göttingen, Germany, scheduled for production start September 2023. Volkswagen and Gotion are also working on a plant in Salzgitter, Germany, due in 2025.
Last year, Stellantis said it would roll out an "iron manganese" battery pack in 2024 and Mercedes-Benz promised that it would "vary chemistries depending on customer needs in different markets".
We can expect more announcements as car makers reassess LFP's capability. After a teardown undertaken by UBS and P3 Automotive, they calculated that the CATL LFP battery in the Model 3 is the "cost leader" globally, at a cell price of $131 (£109) per kWh, while the BYD Blade LFP battery cost wasn't far behind, at $134 per kWh. And far from being the low-mileage runaround option, the standard-range Model 3 with the 62kWh iron battery can still hit a claimed 491km (305 miles) on a single charge.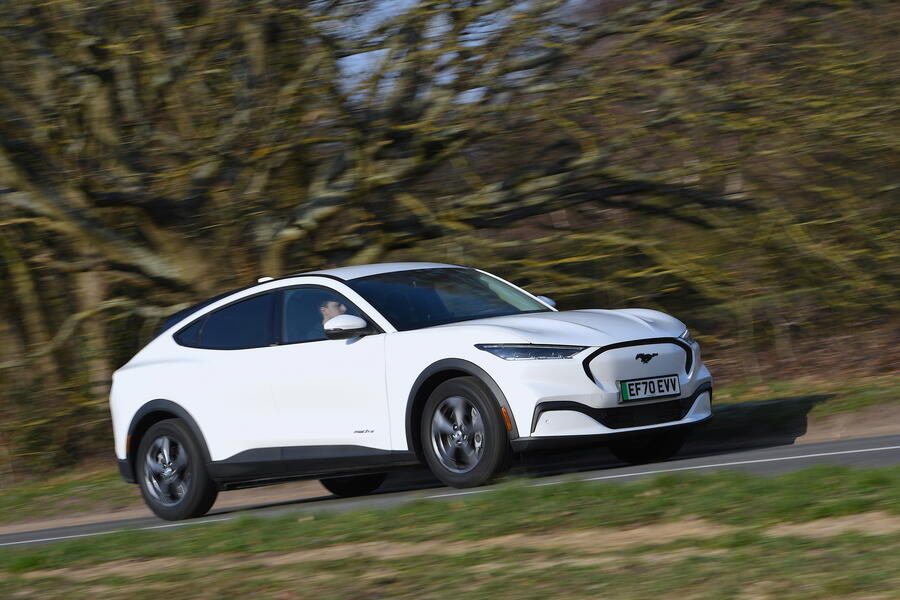 As Ford has shown with its announcement to put an LPF battery into the Mustang Mach-E, this chemistry isn't just for the "cost sensible entry segment" cars any more.
In fact, the UBS teardown of the two LPF batteries impressed the bank so much it raised its estimate of LFP's global share from 15% to 40% by 2030.
However, to source your cheaper chemistry, there's nowhere else to turn but China. "It's a very significant advantage for them," Ford CEO Jim Farley told the Bernstein bank conference in June. "All the IP [intellectual property] is there."
This could be a problem for western car makers. Either you source from China or stick with more expensive NMC chemistry. Only Volkswagen so far has a European localisation plan, thanks to its link with Gotion, although CATL's recent announcement to build a factory in Hungary could include LFP production for Mercedes, its primary customer from the plant.
"Over the past decade, western OEMs built their supply chain/vehicle platforms around nickel battery systems, as the industry expected iron battery obsolescence," UBS wrote in its report. "Nickel battery sunk costs and technology uncertainty resulted in traditional auto-maker hesitation to embrace iron despite evidence of its growing advantages in China."
Worsening relationships between China and the rest of the world could put this strategy in doubt. For example, after the American house speaker Nancy Pelosi's early August visit to Taiwan, an independent country claimed by China as its own, CATL reportedly delayed an announcement to build capacity in the US.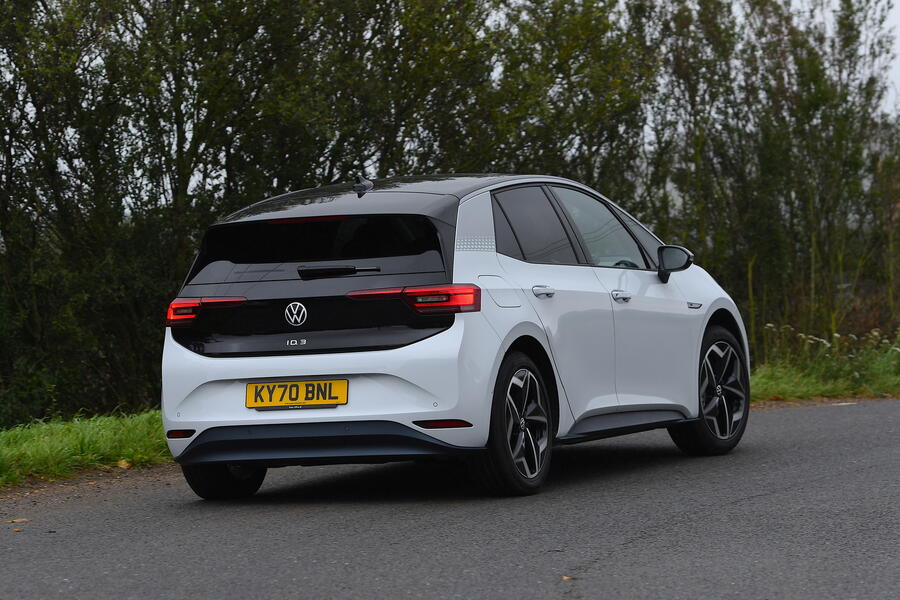 There are other problems with LFP. As well as being less energy-dense than nickel-based lithium ion batteries, it's heavier.
Volkswagen has said that it will source batteries from Gotion in China for its MEB platform cars there, but it's harder to see it happening here in Europe. Swapping the 77kWh battery in the Volkswagen ID 3 for an LFP version, UBS estimated, would reduce capacity to 57kWh, increase pack weight by 21% to 456kg and cut range below 370km (229 miles) from 553km (343 miles).
Another issue is that LFP is much less attractive to recyclers, given that iron is worth much less than nickel. That was one reason Renault gave last year for sticking with nickel-based NMC chemistry for its EV strategy.
The Korean battery makers that predominantly supply European car makers right now with nickel-based batteries have the edge on range but might be able to challenge on cost too, UBS believes, as they raise energy density. "This view is highly sensitive to nickel price," the report cautioned, however.
UBS believes that car makers will hedge their bets and go with a mix, building chemistry-agnostic pack systems that can offer the same flexibility Tesla has shown by mixing chemistries and suppliers to the point that the customer knows only the claimed range.
LFP battery factories in Europe and when they started (or will start) operating:
Confirmed LFP plants:
Gotion (2023): Göttingen, Germany – starting with a 3.5GWh output, rising to 18GWh.
Possible LFP plants:
CATL (2020): A 32 GWh factory in Erfurt, Germany, with clients including BMW and Volvo.
CATL (unknown): A 100GWh plant in Debrecen, Hungary. Mercedes is its first customer. 
Volkswagen Group/Gotion (2025): Salzgitter, Germany – no capacity announced yet.
Britishvolt (expected 2023): A 30 GWh factory in Blyth, England. LFP is a part of the promised mix, but the project currently appears to be shaky.
https://www.autocar.co.uk/car-news/busin...n-changing