04-14-2021, 11:49 PM
How new CEO Linda Jackson will redefine Peugeot
Jackson spent 2020 investigating brand differentiation for Stellanti
The French brand's new boss talks to us about upmarket ambitions and gobal growth
Peugeot is undergoing one of the most drastic transformations in its storied history, and new CEO Linda Jackson – who was until January 2020 at the helm of sister brand Citroën – is in charge of making it a success.
Speaking exclusively to Autocar, Jackson revealed how Peugeot can become high-end but remain accessible, why the brand's performance in China must be improved and what to expect of future products.
How have your first two months at Peugeot been?
"I'm taking over at Peugeot when it's already in very good health; the market share is increasing, the image and awareness are increasing and the range is great. But there are always still things to do, and the one thing that I really want to do is to continue the momentum in Europe while growing us even more internationally.
"In 2020, we grew in five of our six regions; the only one where we didn't was China. But there's still a big opportunity for us internationally, with the complete range we have: very strong SUVs but also some models developed specifically for international markets – for example, the Landtrek pick-up truck for South America, the Middle East and Africa.
"In China, I have no excuses. We aren't at where we need to be, and we're basically rebuilding the model in China. We have some models we're launching there that have been prepared especially for that market – for example, the 508L [saloon] and the 4008 [SUV]."
What does Peugeot need to do differently to other Stellantis brands?
"It doesn't need to do anything differently to what it's currently doing. There's already a very distinct difference in terms of approach, not only in positioning but also in the types of vehicles. If you take the Peugeot 3008 and the Citroën C5 Aircross, for example, you have two vehicles on the same platform but with completely different approaches.
"It's about Peugeot continuing what it's doing; our positioning is different, and it's a recipe that's working. And when we look at customers, they're different. It's the same as comparing Opel's customers with Peugeot's: they're not looking for the same thing. When people buy Peugeots, it's because they like the design, which is different to a Citroën or Opel design, and then inside we have the famous i-Cockpit."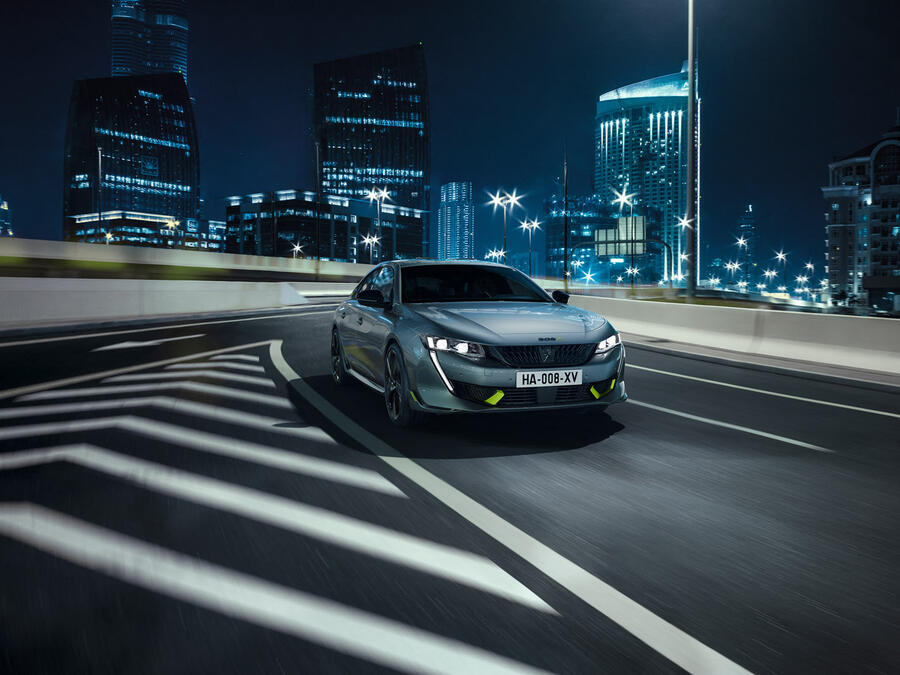 Would you like us to consider Peugeot alongside premium brands like BMW and Audi?
"I want us to be a 'high-end generalist', because that still remains accessible to a large amount of the population, and I think that's the whole point. Of course, we're creating value and moving upmarket from where we were, but we've taken 10 years to get there, and the benefit of that isn't just for us but also for customers. When I look at the mix of upper-end versions, it's at least a third, so customers are generally choosing that. But the 208 is accessible to ordinary people on the street, and that's very important for Peugeot."
Peugeot's new logo builds on its heritage. Could you ever be tempted to explore retro cars?
"Everyone asked me that when I was at Citroën, and I will give exactly the same answer for Peugeot: I'm always slightly wary of trying to recreate something that was a fantastic experience. Our history is important, and what happened in the past inspires for the future, so yes of course you may take certain inspiration from the past. But going back and creating a retro version of something? I'm not sure that shows your innovativeness. Peugeot is very inventive and innovative, and I would prefer to show very modern concepts moving forward."
What do you hope to get from Peugeot Sport Engineered?
"Obviously there's a sales opportunity, otherwise we wouldn't be doing it, but it provides two key things: one is a bridge from the sports programme we're doing, and the other is that Peugeot Sport does a lot of laboratory work for future technologies.
"But thirdly, it shows you can still get performance but be protective of the environment. That's a strong message: it should still be fun to drive cars. I like driving cars; I've driven the 508 PSE at Le Mans, and I enjoyed it immensely."
Would you like to do a new 108?
"We're in reflective mode at the moment. It's not simplistically about the 108; it's about what we do about small cars and mobility. Many downtown areas will ban ICE vehicles, so we have to find a solution that's not ICE, but is it that size? Is it smaller? I don't know.
"We have links with other companies that produce Peugeot cycles and all sorts of things, but I think we need to really take the time to think about what we're going to do. The segment isn't as simple as the old A-segment, it's all about: 'What's the next solution for urban environments?' And I haven't got the answer yet."
READ MORE
New 2021 Peugeot 308 gains major overhaul and PHEV options 
Peugeot mulls range expansion for 2023 
Peugeot 308 to get EV and MHEV options but hot hatch unlikely
https://www.autocar.co.uk/car-news/indus...ne-peugeot