02-07-2022, 05:52 PM
How online car auctions are changing legacy auction business model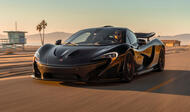 Traditional classic car auctioneers are facing a threat from booming online marketplaces
Faced with extended lockdowns, reduced travel, a squeeze on new car sales and not much else to spend money on, the wealthier among us have been going online to buy classic and enthusiast cars. In fact, the pandemic has substantially boosted the income of online auction companies and changed the business model of the traditional auction house.
Last year, for example, Collecting Cars, a London based online classic car auction, claimed it had sold cars totalling £135 million, a record for the company, which started in 2018. In the US, meanwhile, Bring a Trailer operates a similar business model and handled the sale of cars totalling $828 million (£612m), more than double its 2020 figure.
The cars sold are several notches above those found on eBay Motors. Collecting Cars, for example, last year achieved a sale price of £800,000 for a 1991 Porsche 911 Reimagined by Singer, as well as £146,000 for a 2014 Land Rover 90 Works V8 70th Edition.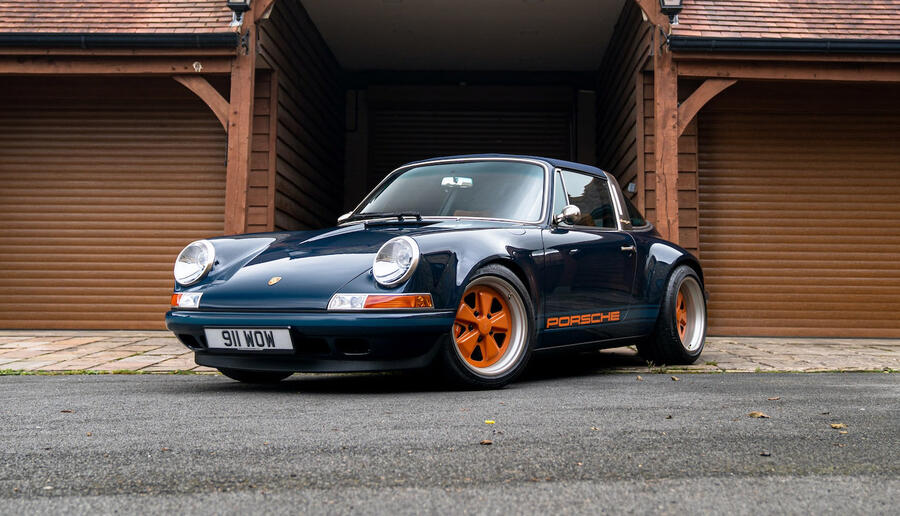 For Autocar Business webinars and podcasts, visit Autocar Business Insight
In February last year, Bring a Trailer hit a new high when a 1961 Mercedes SL sold for $1.4m (£1.0m). This is marching into the territory of what Americans call 'tent and pole' auctions – blue-chip marquee sales hosted by the likes of RM Sotheby's at upmarket events such as the Goodwood Festival of Speed or Pebble Beach. "Covid has been kind to us," said Edward Lovett, founder of Collecting Cars. Sales took off in 2020 during the first lockdown. "Everyone was forced to go home, car dealers closed for six to eight weeks and that gave us an opportunity because we had active sellers and active buyers," said Lovett.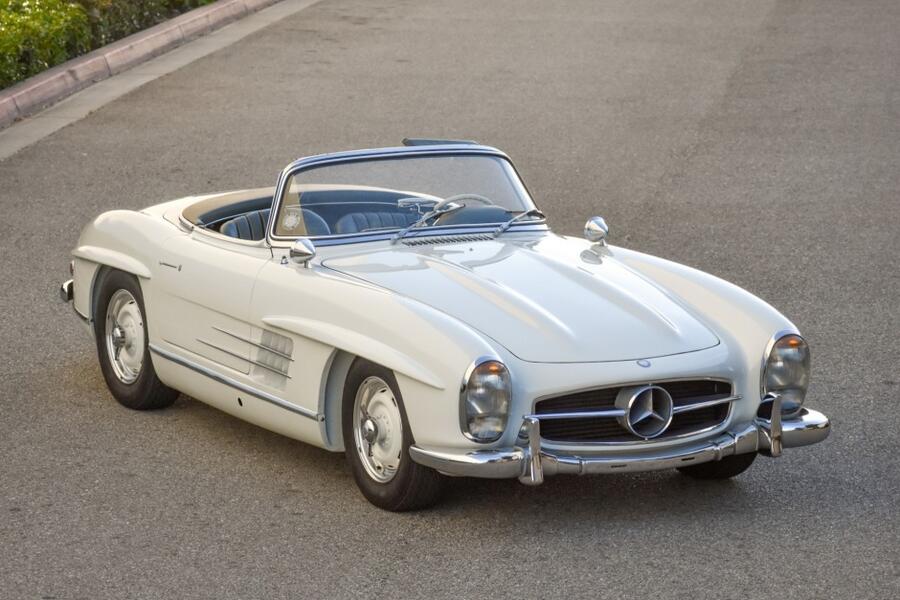 Lovett reckons he has traditional auction houses on the run. "We're taking a lot of their business and that percentage is growing daily," he told Autocar.
He makes the comparison with Purple Bricks, the flatfee online house seller that undercuts traditional estate agents. Collecting Cars charges the buyer, instead of the seller, at the rate of 5%, limited to £5000 per car. "If you go to the traditional competition, the fee might be £20,000 or more," he said. Word of mouth, particularly among the Porsche and Land Rover Defender communities, has helped his business enormously. "When we sell a Porsche GT3, for example, news about what that car sold for seems to get around very quickly," he said. "It's a real life data point rather than an asking price in the classifieds."
Of the 4748 cars sold on the site in 2021, Porsche was the most represented brand with 856, followed by Ferrari (404).
Sites such as Collecting Cars, Bring a Trailer and others try to install an auction-house level of dignity to the process. Sellers are encouraged to be detailed with the description and upload multitudes of photos. A photography service is offered. Shady practices employed on some sites, such as shill bidding (bidding up your own item) or 'sniping' (using software to automatically insert a final bid in the dying seconds), are banned, the latter by extending the auction's end by two minutes if a last-minute bid is put forward.
Bring a Trailer injected an element of social media into the process, allowing people to comment on bids and see messages from the seller. Collecting Cars has adopted the same theme, although you need to be a registered bidder to chat.
Auction companies are realising that their business model is under threat from this much improved online buying process. Last year, Bonhams bought online car auction site The Market, which operates in much the same way except that the seller pays, not the buyer.
Meanwhile, Canadian based auction company RM Sotheby's, in response to the pandemic, rolled out its Open Road series of online auctions, which oversaw sales totalling $33.28m (£24.8m) in 2021, according to the company.
The auction houses say their 'tent and pole' business is going nowhere yet. Their contacts, the buzz of the live auction, the ability to touch and sit in the cars beforehand – all of this is worth the extra they charge, they say.
And no matter how you spin it, the most eye-popping prices are still being generated at these events. Take the Aston Martin DB4 GT Zagato that sold for $9.52m (£7.1m) at RM Sotheby's auction at Monterey, California, in August last year, or the 1962 Ferrari 268 SP at the same event, which sold for $7,705,000 (£5.75m).
Collecting Cars claimed for a short time the record for an online sale at $1.6m (£1.16m) for a McLaren P1 in 2021, but for the really big numbers, you need to step away from your computer.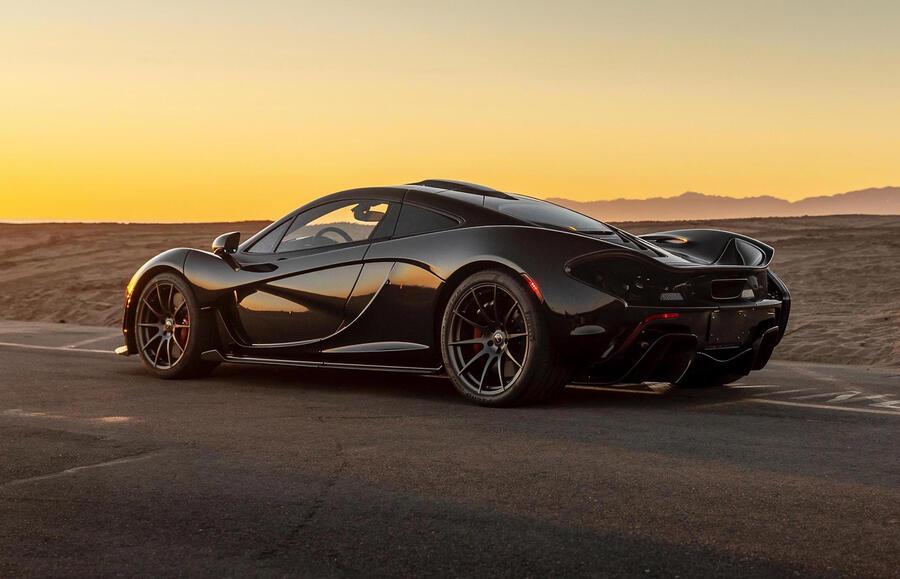 Can Collecting Cars reinvent classifieds?
Collecting Cars is not currently a classified site, so if you want a buy-it-now price, you need to look elsewhere. But founder Edward Lovett wants to reinvent that side of enthusiast car buying, too, and in the next couple of months, the site will launch its own classifieds.
The long descriptions and dozens of photos will remain but there will be a straight price. So what's the difference?
The appeal of a site like Collecting Cars is that an auction finds the market price – what someone is prepared to pay at that moment. For classified ads, the firm wants to ensure the car is being sold for the correct price.
"One of my personal frustrations with classifieds is that it takes a long time to find the right car. Then when you finally find the right car, the seller is dreaming on price," said Lovett.
Instead, Collecting Cars will value the car itself, based on auction prices and other classified prices from a range of sites, and suggest that figure to the seller. "If he wants £125,000 and we think the price is £110,000, then we're not the platform for him," said Lovett.
Collecting Cars 'record prices' in 2021
£800,000 for a Porsche 911 Reimagined by Singer
£610,000 for an ex-Richard Burns Subaru Impreza S6
$1.6m (£1.16m) for a McLaren P1, which was at the time an online only-platform auction record
https://www.autocar.co.uk/car-news/busin...ing-legacy