01-18-2023, 07:25 PM
Hyundai UK managing director on record market share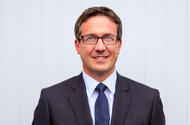 Hyundai has an opportunity to compound interest in its brand, believes Ashley Andrew
Ashley Andrew discusses the Ioniq and N divisions, boosting brand awareness and the agency retail model
Hyundai claimed its largest ever market share in the UK last year, at 5% – up 15.4% on 2021 – and placing it in the top 10 manufacturers by volume.
Here Hyundai UK managing director Ashley Andrew reflects on the underlying good news stories of those results, including burgeoning profits, booming demand for EVs, the growing potential of the N performance sub-brand and subscription models and why brilliant dealer performances mean he doesn't see a need to rush into the agency retail model.
Your registrations in 2022 were 80,419, with a 5% market share setting a new record. You must be pleased?
"The overall volume and growth are really strong, but it's the quality of the business which is the real story: 98% of that volume went through the retail network, with only 2% as rental buyback. That's incredibly strong and especially beneficial for RVs [residual values]. What's more, it wasn't just last year that was strong: we come into this year with strong order banks too."
How long are your waiting lists?
"It varies model to model, but around six months as an average. That's healthy enough in the current market, but I'd rather work on three to four [months] as optimal, because ideally you want to give customers the product in a time that meets their expectations.
"That's especially true in the EV sector. We have incredible demand for our Ioniq products, and we'd like get more supply. That's where our largest order banks are, and I'd very much like to get them down to that three or four months."
When will supply ease?
"It will be gradual throughout this year. I think it will be a much more 'normal' market, but with the caveat that as we move towards 2030, there will be sporadic shifts, especially as EV demand moves."
The wider industry has seen a softening in demand for EVs as incentives have been removed, road tax has been talked about and electricity prices have soared. Haven't you?
"No, certainly not yet. What we have is a strong order bank for Ioniq 5, with new orders still coming in, and the imminent launch of Ioniq 6, which has created a huge amount of interest. Then we revealed the next-generation Kona Electric last month, and that's provoked a huge amount of interest, so it keeps on coming."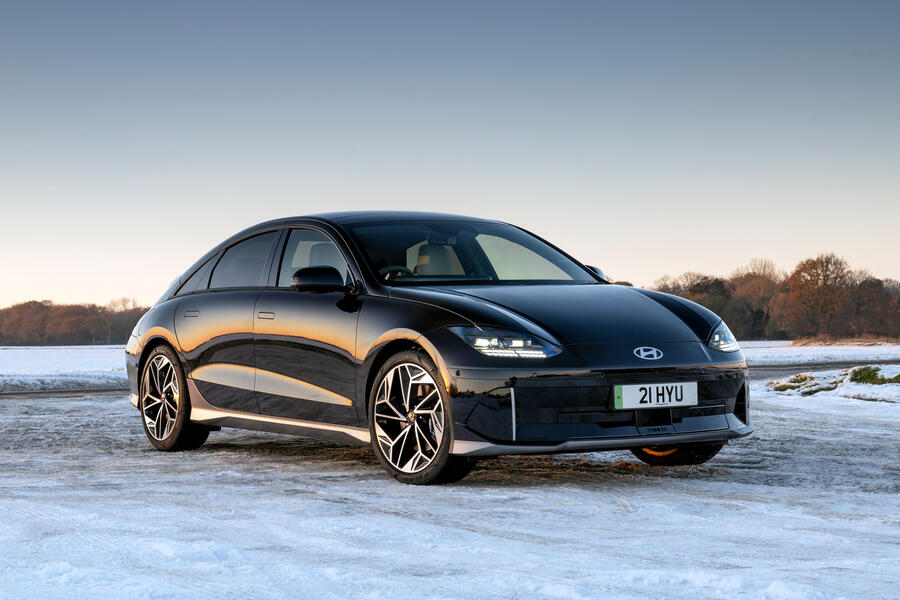 The Ioniq 6 feels like another Hyundai EV that can change perceptions.
"Certainly it's a real showcase of our design talent. The execution of a car that's clearly related to [the] Ioniq 5 yet so completely different is phenomenal.
"But it's not just about the design, because it also showcases all that the E-GMP platform can deliver. It sets records for aerodynamics, and inside it's like a Tardis – you can comfortably seat four adults in it – and the technology available is incredible.
"And of course it has the 800V [electrical] architecture. I think that's one of the key reasons our sales haven't slowed down in the way they have for others: it's the best charging architecture you can get and answers one of the concerns about EVs. So much investment is going into ultra-fast charging, and in our cars you can take advantage of it."
Do you feel that Ioniq is recognised as a brand in its own right now?
"I do. The one thing that's clear about EV customers is that they're incredibly well informed and well connected. They share knowledge, especially on forums, and so you get very educated customers, especially around technology advancements and design – the two areas where we stand out."
Where does the N performance brand sit in this story?
"It's incredibly successful. More or less, it accounts for 10% of Konas, 20% of i20s and 30% of i30s, so we've got incredible enthusiasm for the brand, and it especially bodes well for [the] Ioniq 5 N, which we'll see later this year and which of course brings N and electrification together.
"But yes, it also flies under the radar a bit, given just how good the cars are and how many awards they win. Because our focus has been on electrification and alternative fuels, I do think there's more potential - and especially with the convergence that [the] Ioniq 5 N brings. From a marketing perspective, that's the moment we can shout N in the way it deserves. Performance remains an incredible opportunity to market the brand with the amazing cars we're developing."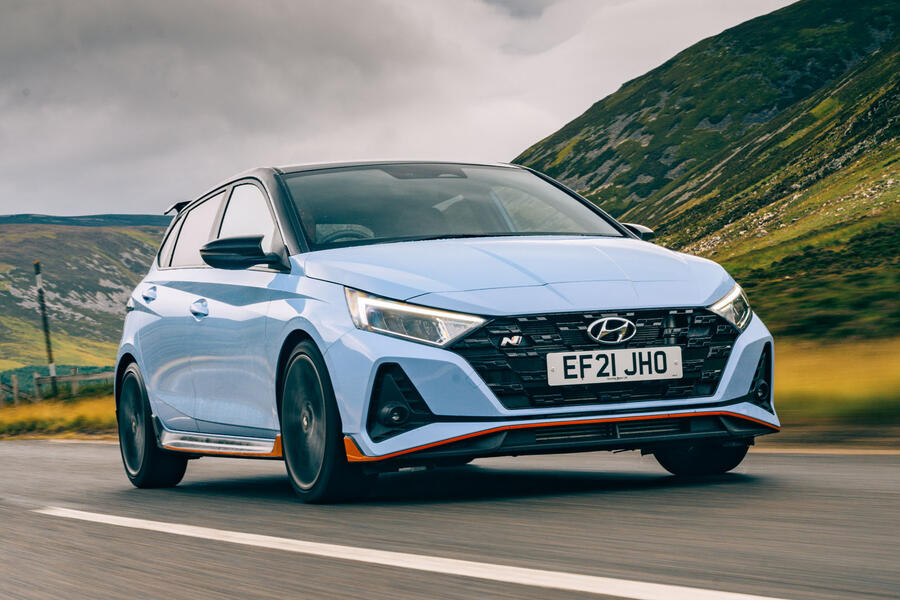 You launched your subscription offshoot Mocean in 2021. How's that going?
"To plan, but you have to see it as a sort of start-up venture. We hit our target of 300 contracts through 2022 and are seeing a huge growth curve.
"At the moment, it's concentrated in and around London, where people want the flexibility of mobility without being locked into a long contract. EVs are obviously appealing, as they want to navigate low-emissions and congestion-charging zones.
"They tend to take one vehicle and keep extending the lease, rather than taking multiple vehicles, although that's something we want to explore more. Flexible packages could be appealing."
You've recently launched a new advert telling us that 'Hy-un-dai' should be pronounced 'Hyun-day'. Why is that?
"We want to increase awareness, because we know that if we can get on someone's consideration list, then we do a very good job of converting them to sale. We hope that by making them think of us they will consider us, learn about our design, our technology and other leadership and have a fresh look at the brand."
The campaign is refreshingly different from most car adverts. Tell us about it?
"It's an entirely UK campaign; the team here brought it through from inception. The first thing you have to understand is that we pronounce 'Hyundai' differently to the rest of the world. We'd get people coming from overseas to work for us and it would take them a while to work out who they worked for!
"I'll be honest: I was cautious at first. But the team here was so passionate about the concept and worked hard to get everyone sold on the campaign. As we created it, we were able to use British humour and play around with the pronunciation in a lighthearted way. If you don't take yourself too seriously, it opens people up to being more receptive to your message. It does that really well on television and on the radio."
Where do you gauge your brand awareness to be now?
"Honestly, we're probably about middle of the pack. But we see this campaign, together with the host of new and refreshed models, taking up to the top of the second quarter. The timing of the advertising isn't coincidental; the speed with which [the] Ioniq 6 is being followed by new models really gives us an opportunity to compound the interest we're creating in the brand." 
We've talked a lot about EVs, but your hybrid sales were also strong last year.
"We're proud of them, because of course that's where the market is going over the next few years. Strength there is an investment indicator, if you like. A 7.6% share and third overall in that market - which of course is growing rapidly - is really healthy.
"Again, that takes me back to the brand campaign. We've changed so much so quickly that we need to get that message out there to look at us again. In 2019, our average selling price per vehicle was £20,200; at the end of 2022 it was £29,300. That's a 45% increase.
"Electrification has played a part, as has the success of our SUVs. [The] Tucson is the best-selling compact SUV in the retail sector, and it still looks like a brand-new car. Demand just gets stronger and stronger, and of course that's helped by the fact it's available as a hybrid and appealing to private and fleet buyers."
Where does plug-in hybrid technology fit in? Sales in the UK dipped last year.
"It's part of the answer to the transition to 2030. We see good uptake in terms of fleet from a benefit-in-kind [tax] perspective, and it performed well in in channels such as Motability, where people want the combination of being able to use electrification and a combustion engine. There definitely is a place for it."
Why are fleet sales such a crucial part of your success?
"When I came here in about 2019, we had incredibly strong product but not a big list of end-user customers. We've worked hard to build those relationships, typically with FTSE 250 organisations who like to use their fleets to attract their workforce - which is why you always see premium brands doing well in this market.
"We've come in and found that our cars, and especially Ioniq models, are as attractive as the cars of traditional premium brands. It's an educated market, so the tax benefits work in our favour, but you've got to have the right product too. Going back to my point earlier, they like the design and technology, they understand 800V and its benefit in allowing fleets to charge ultra-fast. Those sales support our growth."
You're rightly pleased about profitability, but can you hang on to the levels you're enjoying once supply opens up again?
"In reality, it's going to get tougher this year. It will be tougher because we know a number of the competitors are in a better supply position than they were. 
"Our strength is the speed of our new-model introductions. We move very, very fast compared to rivals, and the old adage of this industry has always been that product is the lifeblood of the business.
"But yes, we're going to have to up our game in terms of fighting in the market against the competitors. We think our advantage again will be through new-product introduction, new design and new technology."
What are you thinking with regards to the agency retail model? Competitors are moving towards it faster than you.
"Look, the business is doing so well. At the moment, there isn't any need to do big pivots or big strategic changes with the way we go to market. We've got a very good [retailer] network, incredibly well balanced in terms of owner-operators, regional groups and PLCs. They're doing well, we're doing well, we're seeing strong growth. We don't need to change."
Presumably you're watching those that are heading that way nevertheless?
"Honestly, I don't see any first-mover advantage, so I'm happy to watch and learn. I'm interest to see how they get on and I'm interested to see how the market reacts. We're happy with what we have and in no hurry to change."
With all this good news, your dealers are presumably happy? Surveys haven't always suggested an easy relationship in recent years.
"We work very closely with the franchise board, and having fundamentally changed the business since 2019, it hasn't always been easy. But the progress we've made, and which has been reflected in those surveys, suggests we're in a good place. We've been listening and working very closely with them for the last four years, and that's really how we got the business into the position it is today."
https://www.autocar.co.uk/car-news/busin...rket-share