05-24-2023, 06:28 PM
Hyundai and Giugiaro recreate long-lost 1974 Pony Coupe concept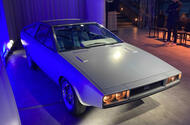 Rear-wheel-drive concept is powered by a 1.2-litre four-cylinder petrol engine with 80bhp
Firms have revived a concept car that is believed to have been scrapped in the late 1970s
Hyundai has recreated the Pony Coupé concept for 2023, almost 50 years after it was originally presented to crowds at the 1974 Turin motor show. 
The rear-wheel-drive coupé is powered by an 80bhp 1.2-litre four-cylinder petrol engine and measures 4080mm long, 1560mm wide and 1210mm high - the exact specifications of the original. 
It was first revealed that Hyundai could revive the concept at the end of last year, with automotive design icons Giorgetto and Fabrizio Giugiaro tasked with recreating the original design. 
The Pony was the first car that Hyundai produced by itself, having previously assembled Ford Cortinas under licence. The design was contracted to Giugiaro's Italdesign firm during one of his most prolific periods, slotting into the list between the Alfa Romeo Alfasud and the Mk1 Volkswagen Golf.
However, Hyundai was keen to have a more exciting version than the utilitarian hatchback for the 1974 Turin motor show, so it ordered Giugiaro to design a coupé version with the same floorplan and mechanical package.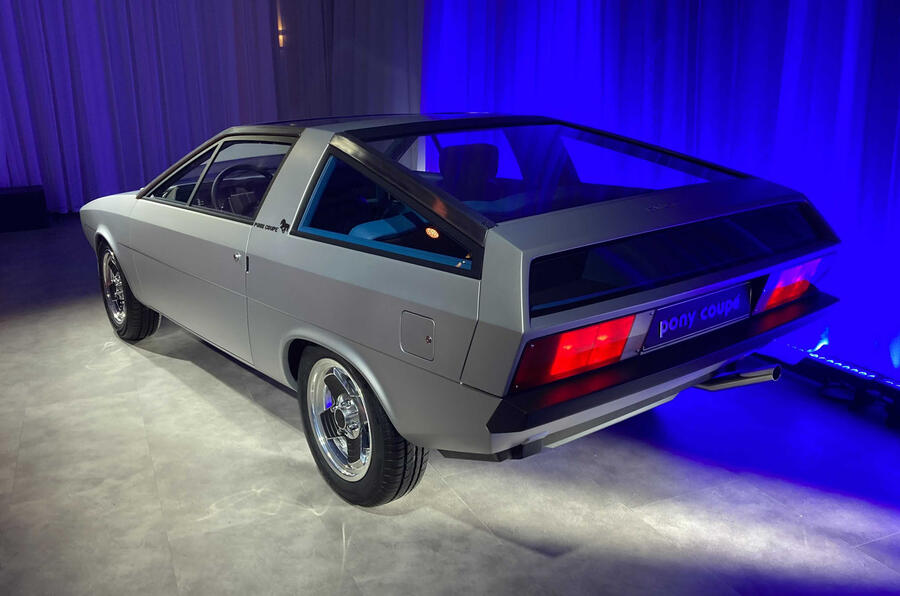 The result was low, looked athletic and had the wedgy design language that buyers of the era had been trained to associate with sports cars.
The new concept perfectly replicates the Pony's "origami-like" exterior, sleek roofline and wedge-shaped front end.
Its interior is also reminiscent of the 1974 original, with a minimalist design featuring a single-spoke steering wheel and slim, two-tone bucket seats. 
The prospect of the Pony Coupé was short-lived back in the 1970, it never making production due to "adverse global economic conditions".
Giugiaro later recycled many of the ideas behind it into what became the Delorean DMC-12.
As well as this new concept, the Pony lives on by inspiring the design of the Hyundai N Vision 74 concept – a hydrogen-fuelled 'rolling lab', as well as the Hyundai 45 concept that preceded the battery-electric Hyundai Ioniq 5. 
The recreated Pony Coupé – which comes at a time when Hyundai is taking a growing interest in its own history – is an exact replica, rather than a restomod, built as a one-off for Hyundai's corporate collection. 
We're told that the prospect of future collaborations based on some of Giugiaro's other work for Hyundai is being actively considered. The Italian did the exteriors for all the company's cars into the 1990s, so there's plenty of mutual history.
One other fascinating detail from Giugiaro, now a sprightly 84 years of age, is that Volkswagen originally planned to call the Mk1 Golf the Pony but lost out when Hyundai nabbed the moniker by launching its model first. 
Additional reporting by Mike Duff
https://www.autocar.co.uk/car-news/new-c...pe-concept