04-12-2023, 09:13 AM
Hyundai i10 facelift brings revised trim levels and price hike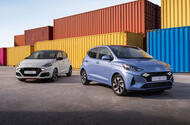 Daytime running lights are integrated into the new honeycomb grille
The cheapest version of the city car now costs £15,420 – £2925 more than its 2020 launch price
A minor facelift for the Hyundai i10 has brought with it a price increase, meaning the class of cars available for less than £15,000 has almost completely eroded away.
Now priced from £15,420, up £425 (and a rise of £2925 over its 2020 launch cost), the city car will arrive with a new trim-level structure and an increased amount of standard equipment.
The front end has been redesigned to feature a honeycomb front grille with integrated daytime running lights. The tail-lights have been given a sharper, Y-shape pattern, and the range of 15in and 16in alloy wheels has been refreshed.
The new Advance trim replaces SE Connect as the entry point to the i10 line-up, adding LED daytime running lights, a digital instrument display, keyless entry and rear parking sensors. 
It also introduces a variety of driver assistance features, including forward collision assistance, intelligent speed limit assistance and lane-keeping assistance, as required by the European Union's new GSR2 safety regulations.
Those same rules are responsible for the short shelf life of the Toyota GR86, as all cars sold in Europe must be compliant by 2024.
Read more: GSR2: The new rules making cars safer but more expensive
The middle-rung Premium trim level adds 16in alloy wheels, privacy glass, heated front seats and a heated steering wheel. The seats are upholstered in tartan and blue LED mood lighting features across the interior.
The i10 now starts at £16,720 with a manual gearbox and the 66bhp 1.0-litre three-cylinder petrol engine and rises to £17,520 with the 83bhp 1.2-litre four-pot unit.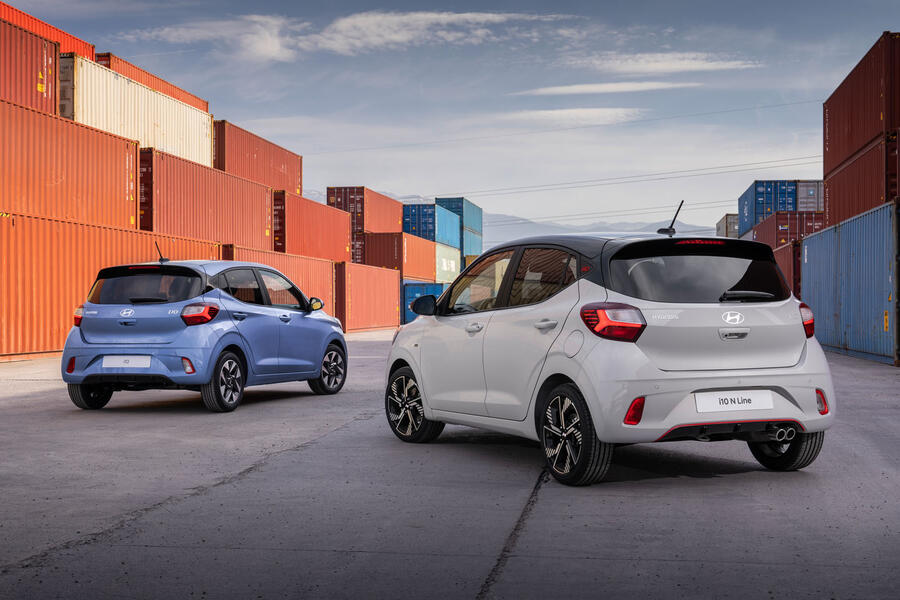 Opting for an automatic gearbox costs an additional £650, regardless of whether you choose an Advance or Premium model.
The sportier i10 N-Line – only available with a manual gearbox and a 99bhp turbocharged version of the 1.0-litre three-pot powerplant – brings convenience such as a wireless smartphone charging pad and electric folding door mirrors. It costs £18,020.
The new entry price of £15,420 represents a significant increase over the i10's 2020 launch price of £12,495 in steel-wheeled SE trim.
Hyundai isn't alone in hiking the prices of its smallest car. Over the same period, the Volkswagen Up has risen from £10,140 to £14,630 and the larger Ford Fiesta has inflated from £16,115 to £19,350.
Several factors, most created by the Covid pandemic and exacerbated by the Russian invasion of Ukraine, including a rise in energy and parts prices, have conspired to spike production costs for new cars.
With the i10's price hike, the list of new cars sold for less than £15,000 in the UK is now limited to the Citroën C3 You, Dacia Sandero Essential, Kia Picanto 1 and MG 3 Excite.
In the coming months, all of those must be either taken off sale or updated to comply with the GSR2 safety regulations and rise in price as a result.
Watch: Britain's best cheap cars - Dacia vs Hyundai vs MG vs Kia
https://www.autocar.co.uk/car-news/new-c...price-hike