04-26-2021, 05:34 AM
Industry analysis: can the UK pick-up truck market recover?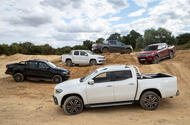 The sector has experienced a sales downturn and brand exodus after years of expansion
What do the Mercedes-Benz X-Class, Fiat Fullback, Mitsubishi L200, Volkswagen Amarok and Nissan Navara have in common? The short answer is that they're all pickup trucks that were available to buy in the UK in 2019 but are no longer on sale. Every single one was axed in the past two years.
The pick-up market has changed somewhat recently, only a few years after it seemed that it would thrive with the arrival of new competition.
The sector enjoyed stratospheric growth through much of the past decade, which likely encouraged new players to attempt to grab a slice of a lucrative pie – before the market experienced a 1.0% drop in 2019 and a 32.7% fall in 2020 (see right).
With the exception of the sub-2.0-tonne light commercial vehicle (LCV) market, this was the biggest decline by vehicle type last year, according to the SMMT.
Previously, new players offered pick-ups with both car-like interior quality and driveability in order to tap into the leisure market. Some people might have been tempted to trade-in their SUVs for a pick-up by the generous savings offered (pick-ups can be classed as commercial vehicles); while business users could (and still can) take advantage of a flat annual benefit-in-kind tax rate of just £3500 if the truck's payload was greater than 1040kg (the extra 40kg allowing for fitment of an aftermarket hardtop).
Despite this, buyers didn't flock to trade in their SUVs. Thus the respective marques blamed a lack of demand and the more onerous emissions standards – which obliged LCV makers to keep the average CO2 emissions of their vehicle ranges below 150g/km – for pulling pick-ups from sale only a short time after launching them in the UK. The only exception is Mitsubishi, which will leave the UK entirely later this year. Currently, there aren't any electrified pick-ups available.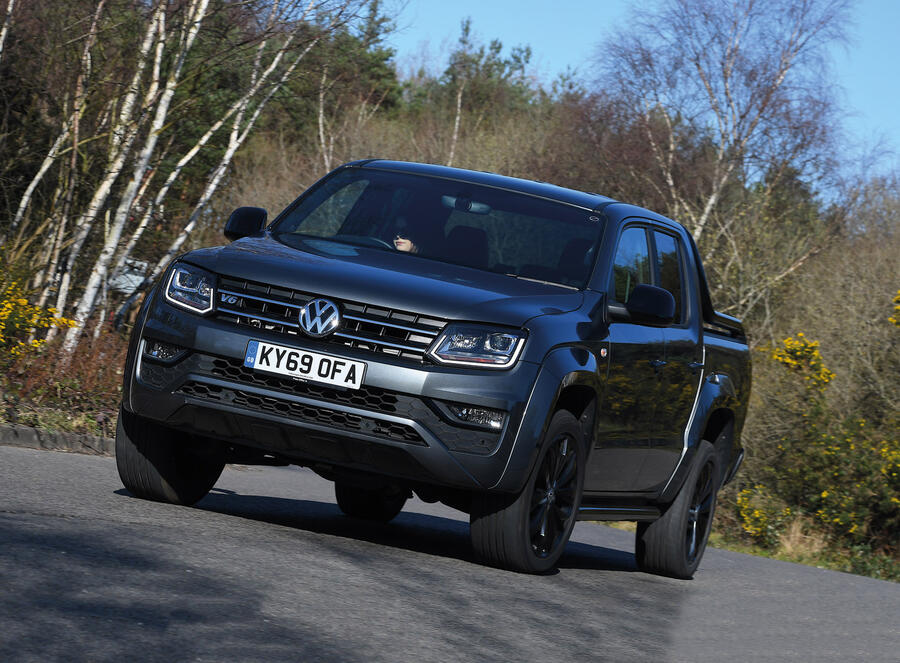 Those still competing in the pick-up market are rubbing their hands with glee, however.
Isuzu UK managing director William Brown told Autocar the "mass exodus from the market couldn't have come at a better time," as the Japanese firm has just launched the first all-new version of its D-Max since 2012.
"The new D-Max is the nextgeneration pick-up that raises the bar for comfort, refinement and safety, and therefore it's a natural progression for customers of the lifestyle pick-ups that have since left the marketplace," said Brown.
"We're here to stay, and we cater for all types of pick-up customers with a full range of single, extended and double cab [trucks].
"Due to its durability and practicality, the D-Max has always performed well with commercial buyers, but we now also see huge potential at the higher-end of the market.
Consequently, Brown is confident that Isuzu can hit an annual sales target of 10,000 units sooner than 2025, as was originally planned.
Ford's commercial vehicles director, Mandy Dean, echoed Brown's view and is bullish for the future as well.
"The Ford Ranger is the UK's favourite pickup because we cater for commercial users and the increasing crossover leisure market," she told Autocar.
"Our rising sales figures and market share indicate plenty of pick-up buyers new to Ford as other manufacturers exit the segment. They're attracted not only by the vehicle but also to Ford's large service network for maintenance and repair peace of mind."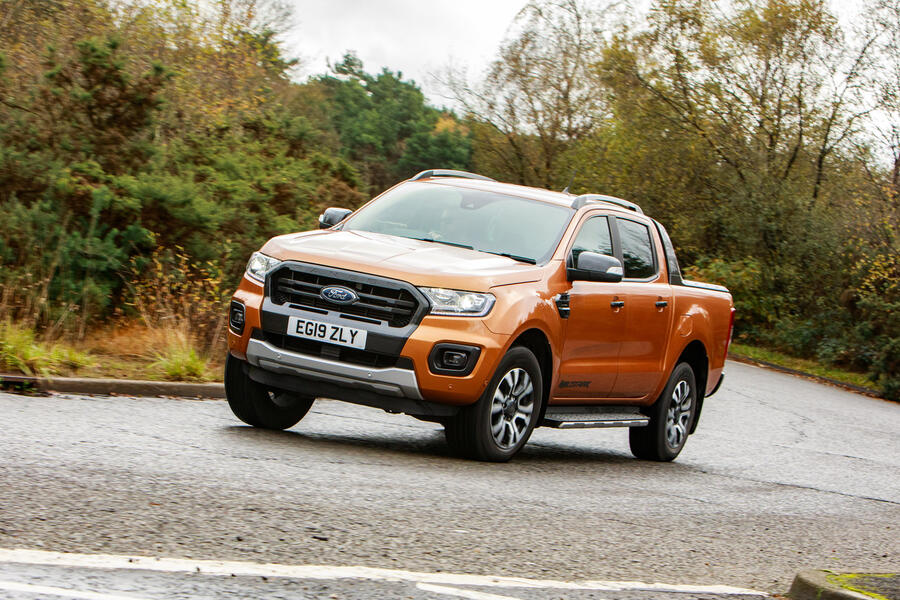 Toyota GB's LCV manager, Gareth Matthews, told Autocar: "We're seeing an increase in demand for our Hilux pickup, as we cater for both the workhorse and lifestyle areas of the market with the choice of three bodystyles: single, extra and double cab. We also have the added advantage that Hilux has been on sale in the UK for many years and carries with it a strong reputation for reliability; this is proving to be an added reassurance to customers who want to switch from other brands."
It's not all good news, though, because the fleet sector is now struggling to fulfil orders. Ssangyong is currently in receivership while its owner, Mahindra, struggles to find a buyer for it, according to reports. As such, Ford, Isuzu, Toyota and Volkswagen are effectively the only manufacturers that have committed to the sector.
This, coupled with the double-whammy of the two Japanese brands launching new trucks at the same time (therefore limiting supplies of the outgoing models) means that supply is struggling to keep up with demand.
"If anyone wants to order substantial quantities, you're looking at delivery times into next year already, and I think this will continue for the next few years," said Gordon Bester, head of vehicle procurement at rental giant Northgate.
"The demise of the L200 and the stopping of production of the other models has certainly forced our hand and caused us to get on the front foot to get our orders in. This time of year isn't pick-up season. We don't normally put the orders in so soon, but we're having to do so because the demand is so high."
Northgate has traditionally ordered L200s, but with Mitsubishi bowing out of the UK, Bester had to rethink his approach. As such, he ordered 50 new D-Maxes and acquired a "significant number" of Hiluxes to fill the gap.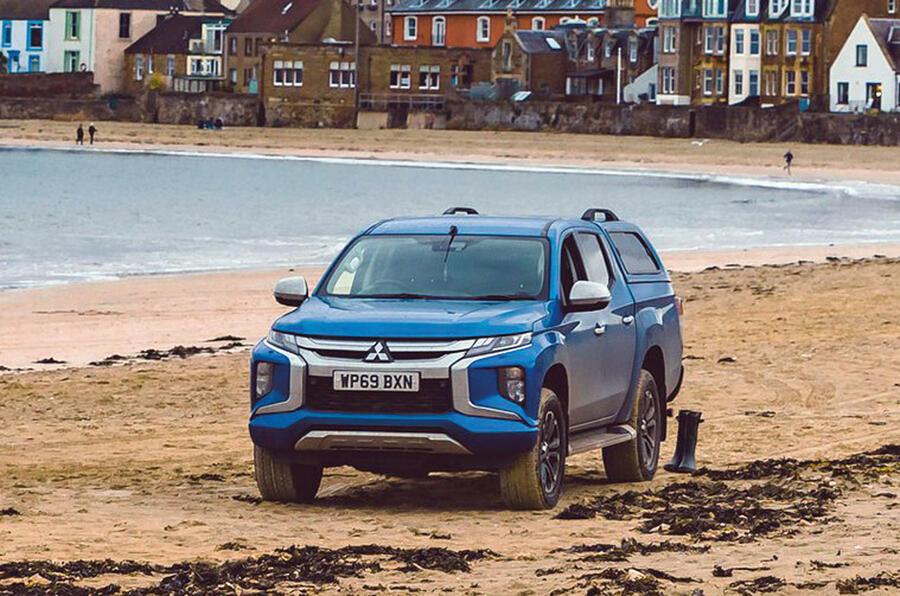 "We used to buy L200s, and that was a hole that we needed to fill. We've been on the front foot with Isuzu and bugging them, because we knew anything would be snapped very quickly," he explained.
Northgate didn't take on higher-end trucks, such as the X-Class, but Bester warned that if Ford, Isuzu and Toyota start to cater more towards the lifestyle end of the market, it could cause further problems for businesses looking to order utilitarian models in the future.
"People that would have bought an X-Class are going to want a higher-end model," he said. "The manufacturers have only so many production slots, and they will have to build a higher number of high-end models we don't usually take."
The pick-up market doesn't apear to be entirely doomed. For this year at least, it will be a three-horse race, but from 2022, Volkswagen will be back with a new Amarok, while other firms could enter the sector in the coming years as well.
Ineos announced plans to build a pick-up version of its upcoming Grenadier 4x4, although, when contacted by Autocar, a spokesman for the brand couldn't confirm when it's due to launch. For the time being, then, businesses will have to limit their choices.
UK best-selling trucks in 2020
Ford Ranger - 13,097
Toyota Hilux - 5927
Mitsubishi L200 - 5456
Nissan Navara - 4138
Isuzu D-Max - 3154
Daniel Puddicombe 
READ MORE
Land Rover Defender range expansion could bring pick-up 
Hyundai Santa Cruz pick-up confirmed for 2021 launch 
https://www.autocar.co.uk/car-news/indus...et-recover