02-05-2023, 08:06 AM
Inside Afeela: Why Sony and Honda are starting a car company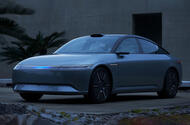 'Three As' philosophy of the the Japanese giants underpins their new car brand's business model
Sony and Honda are two storied Japanese brands with the same passion or 'kando' for the products they create, but there was a definite clash of cultures when the two came together to form the Afeela car brand, Sony-Honda Mobility CEO Yasuhide Mizuno has revealed.
"Sony is mainly a software company, which means they don't spend five years planning to launch a new product," Mizuno, a former Honda executive, told journalists in an interview at the Consumer Electronics Show (CES) in early January. "They quickly launch and then update, update, update." 
Following the agreement of the joint venture last year, room was found in Sony's Tokyo office and 100 staff – mostly engineers – from each company were thrust together to create that tricky beast: a modern, software-defined car company.
"The Sony people were very surprised at the first meeting," Mizuno recalled. "Preparation times in the car industry are quite huge."
Afeela's first car, an electric saloon about the size of the BMW 5 Series and previewed by a concept at CES, won't arrive in Europe until late 2026.
Sony brings crucial software knowledge that will allow Honda to meet head-on competition from a new breed of car makers that put the digital experience ahead of the physical.
Tesla got the ball rolling, but the momentum is being carried forward by China, where car makers are joining forces with tech giants to redefine what makes a premium driving experience.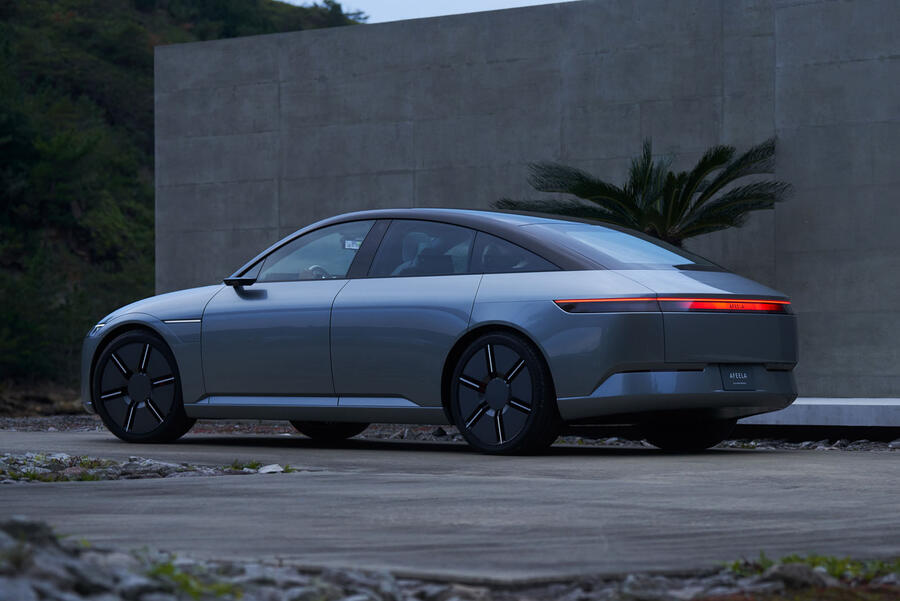 Without Sony's help, Honda would struggle to counter their attack. 
"Software-defined is another world for Honda, quite different and quite difficult," said Mizuno.
So the work is divided. Honda will supply the e-Architecture platform, scheduled for introduction on its own models in 2026, and will source all the hardware, such as the battery and drivetrain. It will also take the car from prototype to production model and build it in one of its production facilities.
"Theoretically, we would manufacture in the US using US suppliers," Mizuno said.  
Sony, meanwhile, will supply the software running both the infotainment and the planned self-driving functions. The experience can be defined by what Sony-Honda Mobility calls the three As: autonomy, augmentation and affinity. 
Affinity refers to what Sony hopes will be a more natural human-machine interface. In an age when every car maker is promising a software-defined future, Afeela management is banking that its deep knowledge via Sony of connecting with customers digitally for online-updateable products like the PlayStation games console will work for car owners too.
Afeela is a shortened way of saying that everyone feels something, according to Izumi Kawanishi, Sony-Honda Mobility president and COO and the head Sony representative at the new company.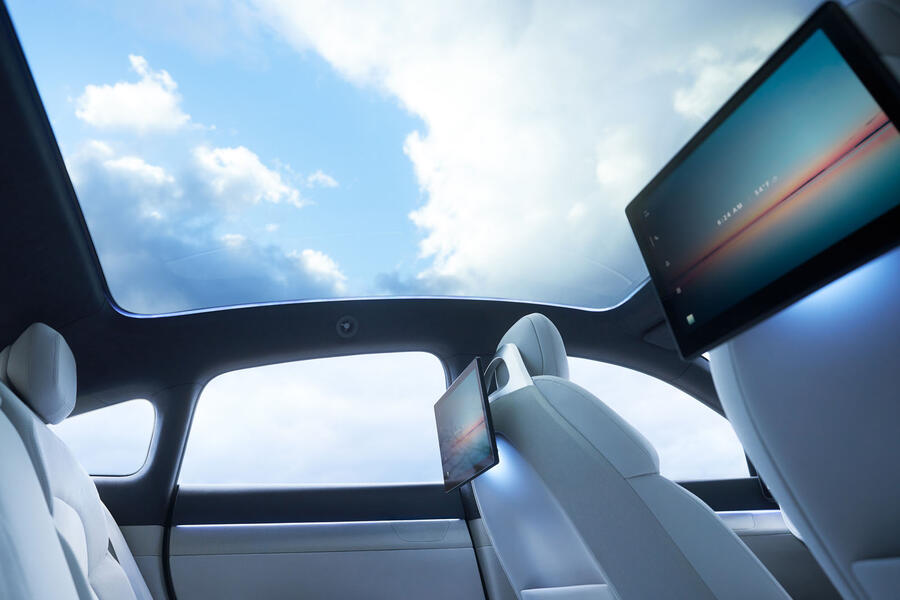 Kawanishi most recently led Sony's artificial-intelligence robotics business, but his history includes development of PlayStation models 1 through 4 as well as Aibo, the robotic dog that responded to commands.
As the car becomes more like a robot, Afeela will ensure that it can respond to driver commands and even emotions. 
"We provide some communication with mobility. That is our concept," Kawanishi said in the same CES interview.
Some of that technology won't be exclusively Sony. For example, the CES concept included Amazon's Alexa voice control. Sony instead hopes it can bring new ideas to entertain both the driver and passengers, drawing on its PlayStation expertise.
For example, Afeela will use the Unreal Engine 3D computer graphics developed by PlayStation partner and Fortnite developer Epic Games, Kawanishi said. 
He was more coy on how that will pan out, but we're promised new augmented-reality visualisation for both passenger entertainment and assisted-driving displays.
The reason why Sony and Honda created a new brand without mentioning either name, despite the respective strength of both, was to create "another land" away from Honda and Sony but also any other automotive brand, Mizuno said.
The business case for Afeela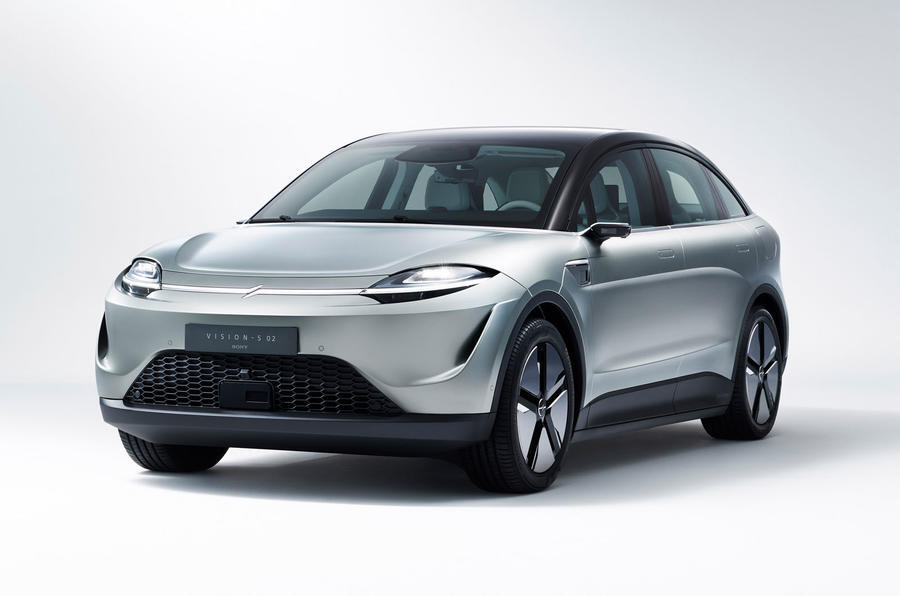 The Afeela range, initially a saloon but likely followed by an SUV, a second saloon and even possibly an MPV, aren't premium but instead "high-value", Mizuno said.
The new company is playing the long game. The car will consume "huge sums" to develop, according to Mizuno, and the cost of the parts used will be high. That's because Sony-Honda Mobility wants to futureproof the car to ensure that it can handle updates over a long period.
Mizuno spoke about wanting leases lasting up to 10 years, with customers receiving regular software updates if they continue to pay the same monthly figure. Don't take the updates and your monthly fees decrease.
To do that, Afeela needs a seriously high specification from the get-go. So the 'system-on-chip' computer powering the assisted-driving and infotainment functions will be the latest Qualcomm Snapdragon, running at 800 trillion operations per second (TOPS). By contrast, the new Snapdragon chip going into the Volvo EX90 electric SUV is measured at 10 TOPS, and that's still pretty powerful.
Afeela is planning to roll out level-three autonomy from 2026 and possibly even Level 4 (hands-free) in the lifetime of the car, utilising all of its 45 sensors, including a Sony lidar unit. Updates will continuously improve the quality of that autonomy.
This will be tough to achieve, though. 
"I think there are many question marks," said Pedro Pacheco, senior research director at consultancy Gartner. "I understand why they want to do something different. But the problem isn't what they want to do but how they want to do it."
The tricky part for Afeela, according to Pacheco, will be providing a computer and sensors that will still be updatable up to the end of the car's planned long life. In the fast-moving world of electronics, 10 years is two or more lifetimes.
One answer? Make the chip replaceable. "That's an issue for us to think about," Mizuno said.
https://www.autocar.co.uk/car-news/busin...ar-company